17 posts tagged with
Vintage
accessorize appropriately.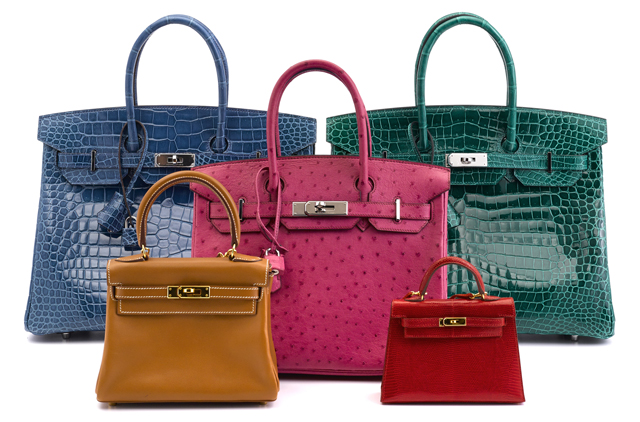 Every handbag has a story. If you look through your collection, you can probably recount how you came to love each bag, where you purchased it, and probably even what was going on in your …
We all know and love Moda Operandi as an exclusive website to pre-order runway looks before they ever hit stores, but the e-tailer offers more than you may realize. For one, it's not a strict …
I don't know if you've tried to buy a Chanel bag recently, but it can be downright difficult to find even something as basic as a black Chanel Classic Flap. Demand for the brand's bags seems to be nearly endless, and seasonal styles and collection staples alike are here today, gone tomorrow. Not to mention the prices, which are perpetually rising. Don't even get me started.
If you're a Chanel lover and a RueLaLa member (or if you'd like to become one – we have a link for that), you're in luck. In exactly three hours, at 11 a.m. EST, Madison Avenue Couture's pre-owned and vintage Chanel wares will be available for purchase. In addition to a healthy selection of classic Chanel bags in neutrals and vibrant colors alike, RueLaLa and Madison Avenue Couture also have clothing and accessories from the French luxury giant for your perusal. We have your exclusive first look at some of our favorite bags from the sale after the jump, or you can sign up for RueLaLa and shop the sale starting at 11 a.m. (more…)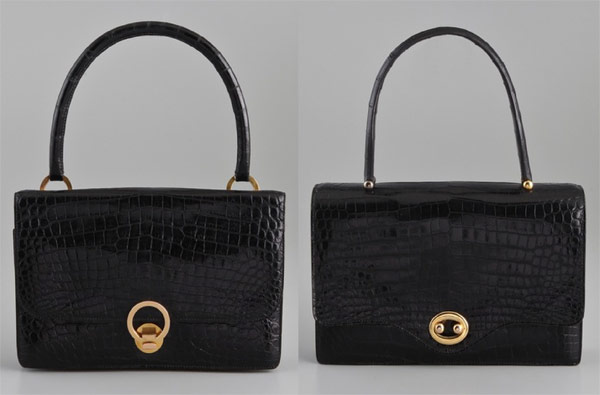 WGACA Hermes Vintage Crocodile Bags, $8000 ShopBop here and here
If you're not familiar with vintage powerhouses What Goes Around Comes Around, you should be. The New York-based retro aggregator, often abbreviated WGACA, searches out and resells some of the best pre-owned duds in the country, and today, that includes two lovely Hermes Vintage Crocodile Bags that are up for grabs via ShopBop. They're very Betty Draper, right? Or maybe they're more Trudie Campbell… (more…)
A Roger Vivier Spring 2008 archival bag via Vogue.com
Roger Vivier is a company that never does quite what's expected when it comes to handbag an shoe design, and for the launch of its online store, Vivier has chosen to go a bit left-of-center from your standard online shopping outpost. Instead of vending current-season pieces like every other brand on the planet, starting in September, RogerVivier.com will allow fans of the brand to shop must-haves from seasons past that are still available in the Vivier archive.
According to Vogue, all the pieces will be new and unworn limited-production items from seasons past, so if you've been kicking yourself for half a decade about a beautiful brocade evening bag that you should have bought in 2006, this might be your second chance for fashion redemption. But the better question is, why don't more brands do this? (more…)