accessorize appropriately.
I've always been attracted to the idea of a briefcase. Perhaps its because they're the most prototypical of the masculine bags, or perhaps they're intriguing to me because they're the type of accessory I'm least …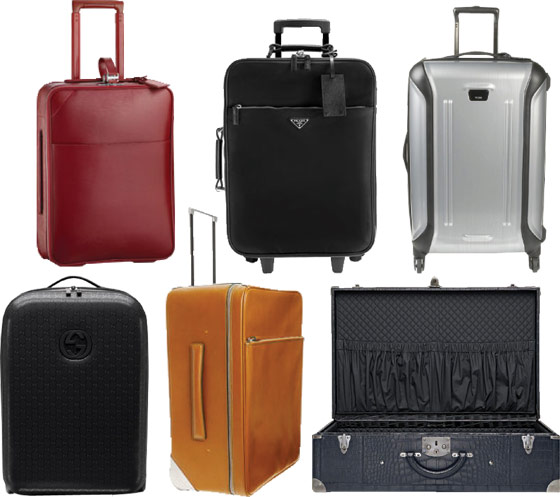 As I continue to read the endless Twitter details of all my friends' summer vacations (and then see the inescapable pictures on Facebook afterward), I can't help but turn my attentions to travel. I still make due with the same black Samsonsite suitcase that accompanied me on my first jaunts to New York City, Boston and Chicago as a teenager, but surely there are more interesting (and expensive) options out there for a traveler who wants the best suitcase on the luggage carousel.
With that curiosity in mind, we've picked some options for your perusal from Louis Vuitton to Bottega Veneta, spanning a price range from $500 to $50,000 (yes, that's the correct number of zeros) for a suitcase. Let us know which one you like best and what your current luggage of choice in the comments. (more…)
It has now been above 60 degrees for two days in a row in Georgia, and the sunshine is giving me the travel itch something fierce. My fair skin has never ingratiated me to tropical vacations, but the advent of warm weather is making me wish that I were laying in a beach chair right now.
Perhaps spring makes you want to do something different – go hiking in Colorado or maybe (if you're lucky) shop for your summer wardrobe in New York City. Wherever you want to go, we've got some bright and cheery travel essentials that don't skimp on functionality to get you to your destination of choice. (more…)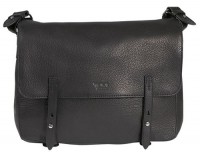 If you're one of those girls (or guys) who stares quite jealously and longingly at every person who passes who seems to have a perfectly worn leather messenger then, you're in luck. This Tumi Albuquerque East/West Messenger Bag will completely one-up that mythical messenger you're lusting after.
It's simultaneously sleek and minimalist while appearing classic, which is quite a difficult balance to strike. Consider: the leather is nicely pebbled, and with Tumi's history of unbelievable quality, it's safe to say that this messenger will carry bunches and age particularly well. And they've added in a modern twist: rather than using the more traditional brassy buckle for the messenger's closures, there's a simple button-press that renders the whole concept futuristic. Well, considering how little the messenger has changed over time, it's practically lightyears away. (more…)
If you're sick of losing your luggage in a sea of black Samsonite nylon on the luggage trolley at the airport, we may have an alternative for you. And no, we're not going to suggest that you put a brightly colored pipe cleaner on the handle – too many people have caught on to that trick, and where do you buy pipe cleaners, anyway? Like, what aisle are those on at Target?
If a more stylish option is your cup of tea, consider the Tumi Voyageur Python Avignon International Carry-on. (more…)