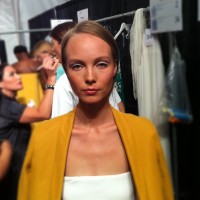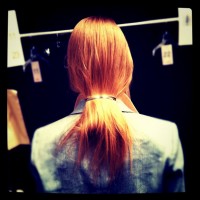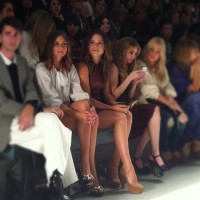 The gods and goddesses of Mercedes-Benz Fashion Week New York were looking over me yesterday as I managed to bolt from the amazing Oscar de la Renta show (more to come this week) and make it in time to pop backstage at Tibi for a behind the scenes look before the show began. The majority of people never go to a fashion show, let alone get to see what goes on backstage, so let me set the mood for you with two words: crazy hectic.
This was my first season being backstage at multiple shows, and at first I felt like I was in the way. Then I learned that everyone backstage is used to functioning in an organized chaos, and adding one person with a camera phone is no big deal. I made my way through the area to find models in their first looks and was able to see finishing touches for hair and makeup.
From the hair and makeup to the clothing, simplicity was the overall theme. Hair was pulled back into low ponytails and tucked under, with wisps taken out to give a more free-flowing look. The makeup was intended to look everyday wearable, with brighter shadow and a classic, simple lip.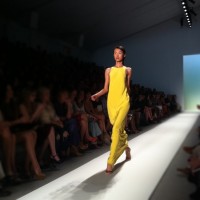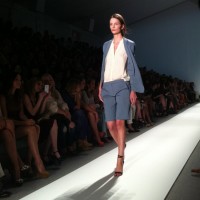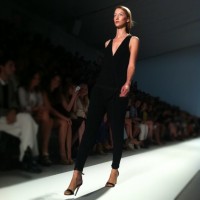 Click to read my full runway review!