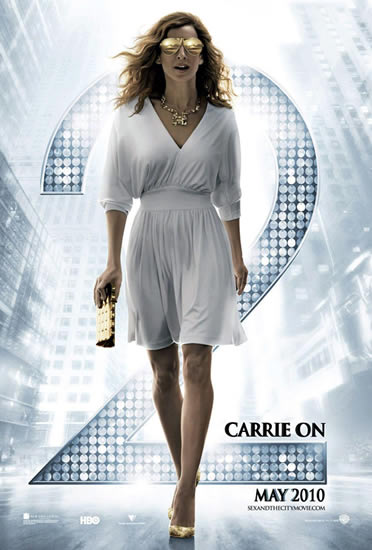 Can I beg the producers and writers of Sex and the City to follow the 2nd movie with at least 10+ sequels? A-la James Bond of the fashion world. Because the extended trailer of Sex and the City 2 has hit the internet world and I got all kinds of excited. The first trailer came out in December and now as the May 27th date is fast approaching. The extended trailer gives us a better look at the story line and what we can expect from the fabulous foursome. There was the slightest glimpse at the filled up closet-of-every-woman's-dreams (aka Carrie's closet). We get to preview more fashion, but not nearly as much as I know the movie will be filled with.
Watch the Sex and the City 2 Extended Trailer HERE!
Watch the extended trailer and tell us what you think of it below in the comments.