11 posts tagged with
Paris Hilton
accessorize appropriately.
It can be oddly easy to forget that stars are actually people. The vast majority of famous folks conduct their private lives in ways that aren't all too unfamiliar – they decorate for the holidays, …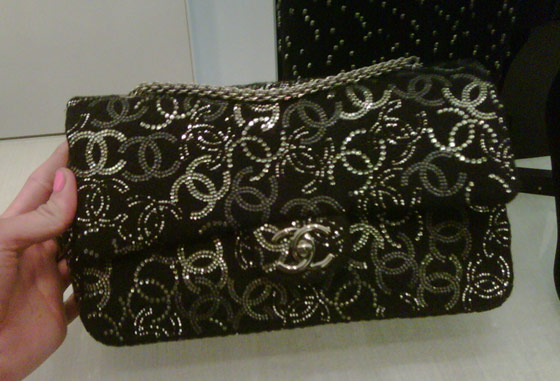 Nothing says "Friday afternoon" like a post about Paris Hilton getting arrested immediately following one about college football (all tangentially purse-related, of course). We hope that all of you are enjoying the day before your long weekend as much as those of us here at PurseBlog are.
As we all know by now, celebutante Paris Hilton got herself arrested in Vegas last weekend for knocking some cocaine out of her purse in front of a cop (allegedly). Most people didn't wonder what kind of purse she might have been carrying at the time, but I did. And now, thanks to Gawker.com and People magazine, I have my answer – her bag was Chanel. Or her friend's bag, or whatever. (more…)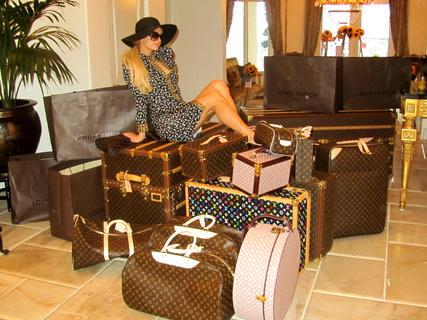 Apparently heiress and celebutante Paris Hilton, like, just now heard about this whole World Cup thingy that's going on over in Africa or wherever. Paris doesn't appear to understand exactly what the World Cup entails, since she thinks it requires her to bring every piece of Louis Vuitton luggage on the planet (presumably to hold all of her rhinestone-encrusted vuvuzelas), but she's going anyway. Has anyone told her that the US was already eliminated?
I know that Paris doesn't seem all that quick on the uptake, so it doesn't particularly surprise me that it took her over two weeks to figure out that, hey, there's a world event going on! A lot of cameras are there! It's sort of like Cannes, but with balls! [Insert Paris Hilton/balls joke here.]
Ok, maybe I'm just jealous. Of her trip to the World Cup AND her Louis Vuitton luggage. And also, her proximity to hot soccer players. Yes, that's what stings the most.
UPDATE: We now know why Paris needed so much luggage – to hold all of her weed.
Picture via Paris's Twitter account.