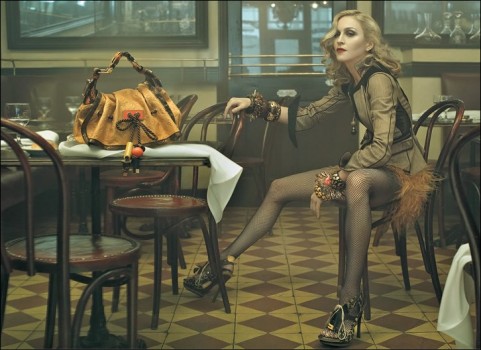 Louis Vuitton ads featuring Madonna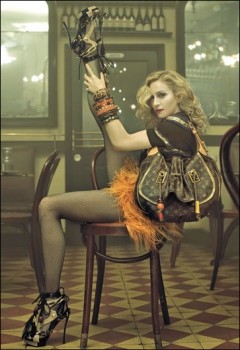 Check out the first look at the Louis Vuitton ads featuring Madonna! It was rumored that Madonna would be appearing in Louis Vuitton Spring/Summer 2009 ads and those rumors proved to be true. The shots were taken in a French Bistro setting and shot by Fashion photographer Steve Meisel.
After watching a Madonna concert, Marc Jacobs decided to choose Madonna as their new image model.
Designer Marc Jacobs said, "I just blurted out, I think we should do Madonna. I was totally just blown away by it, and moved by her performance, by what she had to say, and her energy."
Reportedly with this deal Madonna bagged $10 million for the campaign, but that is also said to be a rumor.
What do you think of Madonna for Louis Vuitton?