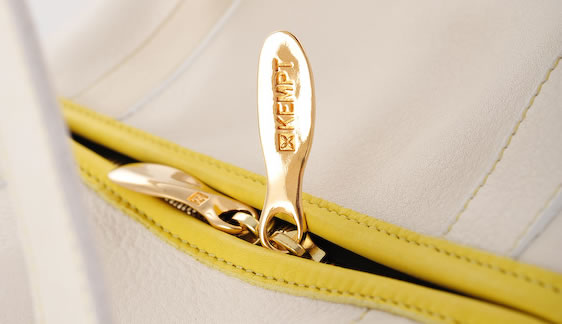 I have to say, I feel so lucky sometimes. An example of this would be the opportunities I have to interview new designers. But, more than that, when I speak with an amazing designer who makes gorgeous handbags, I can't wait to share everything with all of you! Not that long ago, I had the chance to talk with Erin Voorhies, the founder and creative designer of KEMPT handbags. We had a fantastic conversation over the phone where I was able to learn a little more about how she got into the handbag business, her line and herself.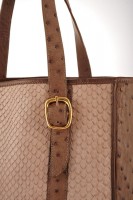 Erin was gracious enough to send us a few KEMPT handbag samples so we could see them in person. Erin and I agreed, purchasing handbags really is a complete experience. It was great to hold the bags, try them all, notice the amazing attention to detail and feel the amazing materials (ie: anaconda and ostrich) she uses. Vlad shot the bags here in our studio and he talked about how immaculate the quality of the bags was for days! We hope you enjoy the introduction as much as we did.
PB: How long have you been interested in handbags?
EV: Since I was a little girl, I have always been interested in accessories. My grandmother was a huge influence. For as long as I can remember I was always making bags for myself and my friends. In 2006 I started the collection. For me, if my hands aren't involved in creating something, I get antsy, I always need to be creating something. (more…)