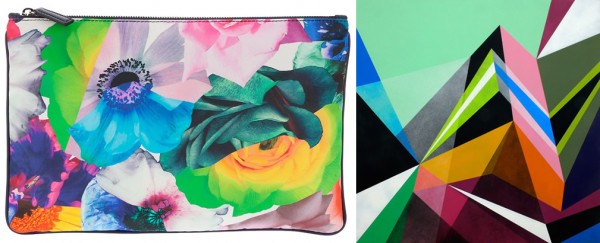 Jill Sander Floral Print Envelope Clutch, $325 via NAP. Crystal lasers exhibition image via MWM Graphics.
As the old saying goes, life imitates art, and fashion is one of the rare occasions that art and utility combine to form something fantastic and functional.
Going forward, we're going to be featuring some guest posts by Amateur Couture about the visual intersection of handbags and art, like the similar geometric lines of this Jil Sander clutch and the colorful crystal lasers exhibit photo from MWM Graphics.