8 posts tagged with
Hunting Season
accessorize appropriately.
One of the nice things about fashion is that if you don't like the season which you're currently experiencing in objective reality when you step outside, the industry is more than happy to let you …
If you like celebrities who do their own stylistic thing, no matter what the trends might be, then you probably already like Kate Hudson. Even if you don't dig her rich-hippie look (and it's certainly …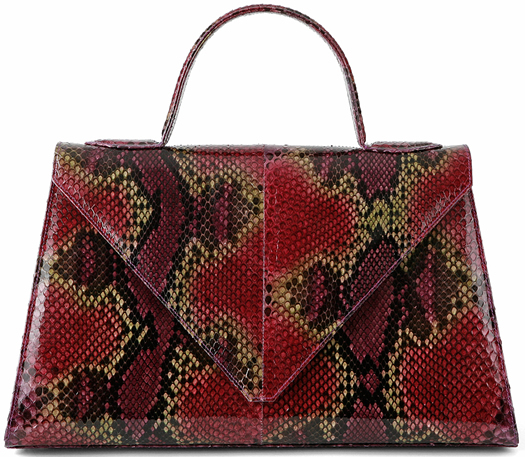 Lady Gaga is not only heating up the music scene but is infiltrating the fashion world as well. You can bet that anytime you see Lady Gaga her ensemble will be entirely unique and outlandish. We already spotted Gaga with a Dolce and Gabbana bag and now we have spotted Gaga with a bag I am obsessing over. (more…)
Breaking into the designer handbag market is not easy. It takes skill, longevity, the right look, the right name, the right people. Two weeks ago we met the designers behind Hunting Season, a relatively fledgling handbag company which burst into the handbag market and is already sitting comfortably on the main floor at Barneys New York. Danielle Corona, previously with Valentino, and Jason Salstein, formerly with VBH, may be young, but their drive, knowledge, and passion shines through both their personalities and work. Their focus is quality. And with every detail that is taken into account, each handbag proves it is a seasonless masterpiece. These high school friends, who happened to grow up down the road from me, are a dynamite design duo; truly, a force to be reckoned with.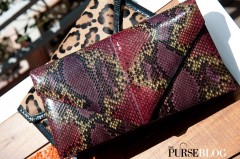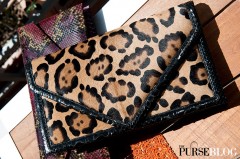 We chatted for hours over a delectable Italian meal in the Miami Fashion District, in which we learned Danielle and Jason will eat just about any type of eccentric cuisine (octopus was their appetizer). More importantly we talked about the Hunting Season collection. Their story is jam-packed with stints in Italy to fashion consulting in NYC. They have spent years learning the ropes and being go-to's for the best of fashion industry. And while the purpose of our lunch was to go over their line, we hit it off with them from the beginning. They are truly a down-to-Earth duo who just so happen to have a brilliant handbag company. Our lunch concluded with an array of Hunting Season bags being shown to us so we could truly see what their brand entailed. (more…)