NOTE: We are double and triple checking this info. Seems it could be false. I will keep you posted!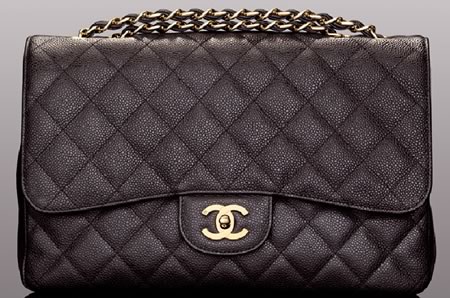 Classic Chanel Large Flap Bag, not the Maxi or discontinued XL Jumbo Flap
Chanel is a brand that continues to have success with their classics. One of the classic handbags that was highly sought after was discontinued years ago, the Chanel Classic XL Jumbo Flap. And many Chanel lovers wanted this iconic bag back. Chanel has answered by having the re-release of the Classic Chanel XL Jumbo flap which will make a come back early 2009. The bag will be renamed the Chanel Maxi Bag and will be available in many colors, in both lambskin and caviar leather. While there are no pictures yet, this bag is sure to create a huge buzz and have fashionistas world-wide waiting to get their hands on the re-release. Read more on the thread in the Purse Forum.