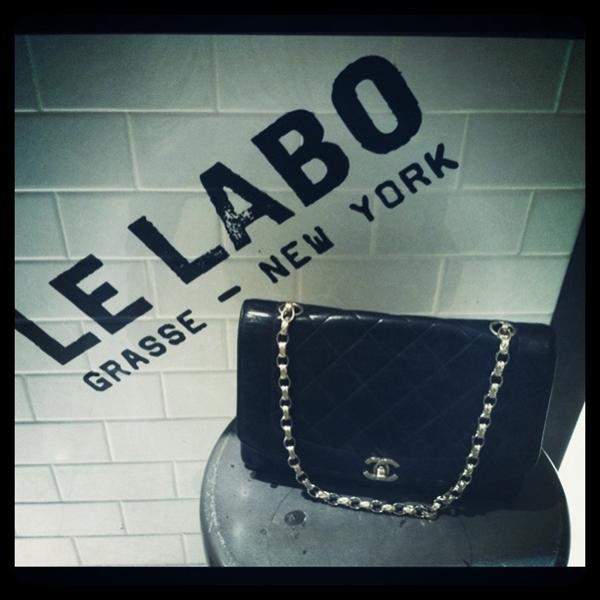 Today Vlad and I had a business lunch at Fred's which is on the top floor of Barneys NY (their chicken soup is absolutely amazing, New York Mag was right in voting it the best in the City).
Anyhow, we wandered down to the bottom floor to check out Le Labo, a store that specializes in freshly handmade fragrances composed by some of the world's best perfumers. I opted to buy a candle and decided my Chanel Classic Flap needed a photo op while our candle was getting customized.
You can never go wrong with a Chanel bag, isn't that the truth?