Just when we thought Tory Burch had all but put her famed logo on a shelf and closed the door on it, it comes back. But luckily for us, it's not in the form of one giant logo placed smack dab in the centre of an equally giant tote. This time, Tory's gone in the same vein as the Gucci Guccissima collection by embossing an entire tote with her logo.
The product is the Tory Burch Dafina Leather Tote, which looks soft and cushy and even has a big tassel to hark back to times past""or just strike a resemblance to window furnishings, who knows. But even though the tassel is pretty massive, it works.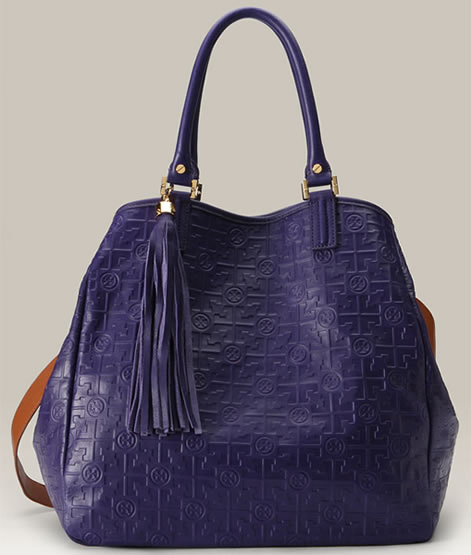 It balances out the all-over logo and adds a touch of a different texture to the tote. The tassel is also especially fetching in the deep yet bright purple, christened 'Tanzania purple' by the designer. The bag, and the color, is just the right step for Tory"'making her logo a bit more discreet, but still sneakily adding it in, and adding it everywhere. Buy through Nordstrom for $495.