Handbag lovers have been blessed over the last few years. In addition to re-issues of our favorite bags of the past, new bag brands seem to pop up in droves, giving us more options than we can even keep track of at times. Many of these new brands use social media as a way to gain traction and garner attention from would-be consumers, and By Far has done just that.
Inspired by the late 80s, 90s and early 2000s, which is very in line for the direction of fashion at the moment, By Far's simple, yet trendy shoulder bags and minis have been spotted on the likes of Kendall Jenner, Bella Hadid, Zoe Kravitz, Kaia Gerber, Selena Gomez, Irina Shayk and more. One of By Far's most popular styles, is the brand's, now instantly-recognizable, Mini Bag. Characterized by simple clean lines and a small structured shape with a tiny top handle, the Mini Bag was an instant hit.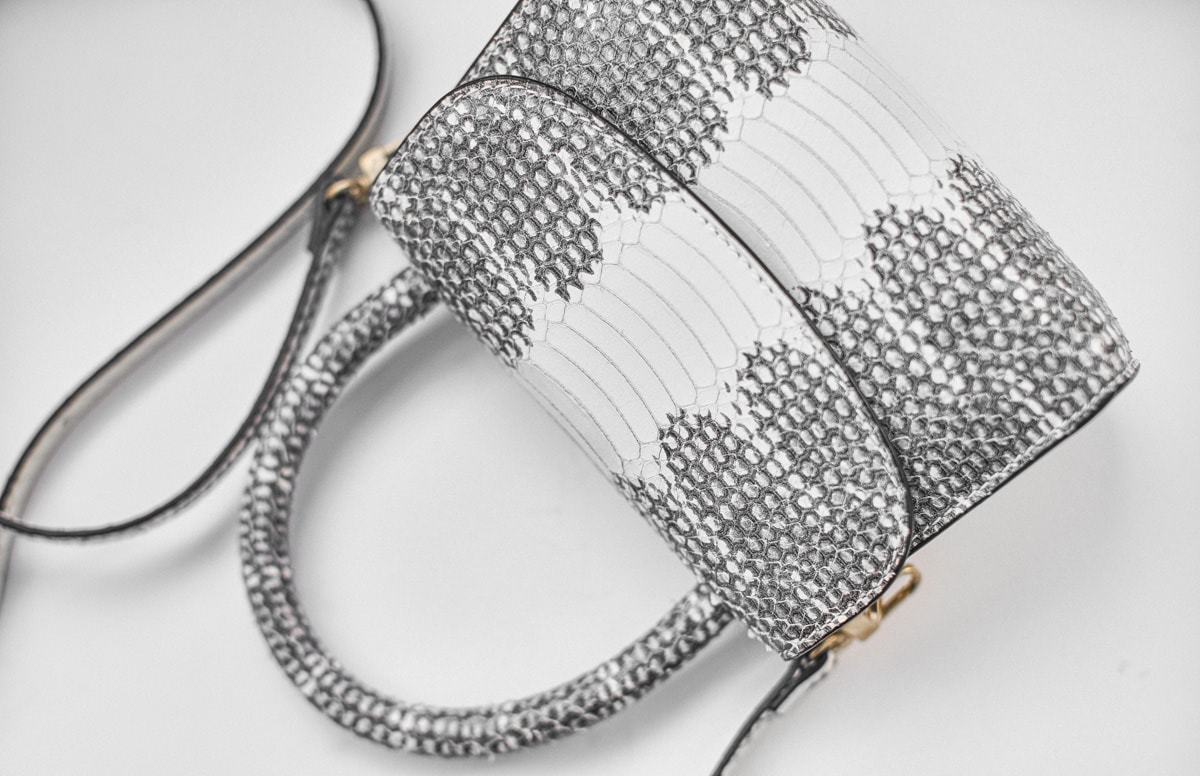 Though tiny, compact and only able to hold the utmost essentials, the Mini Bag is adorable and impossible not to love. Available in an array of colors and textures it's a fun statement piece. This little mini-that-could is dually functional, with both a long crossbody strap and a dainty top handle for hand carrying. The crossbody strap is adjustable and completely removable. Made of Snake-embossed cowhide leather, this version of By Far's popular bag is just one of many options—there is also ostrich, croc and lizard embossed variations as well as smooth and patent leather iterations.
The interior, though tiny, will hold the essentials, and yes, your iPhone will fit! Overall dimensions are 4.7″L x 6.5″W x 2.25″D, meaning that aside from your smartphone, this bag works for a small cardcase, chapstick, hand sanitizer, keys and a hair clip—or two. The bag is lined in a soft suede and it retails for $569 via Shopbop.