It's Friday again, PurseForum Roundup readers! We hope you are having a wonderful summer, because folks over at the PurseForum sure are, and we found plenty of evidence this week of fun, shopping and so much more. Our members have been re-decorating, buying hot new colorful bags from Kate Spade, talking Television and Cinema, and so much more. Come join us and see what we've been up to!
---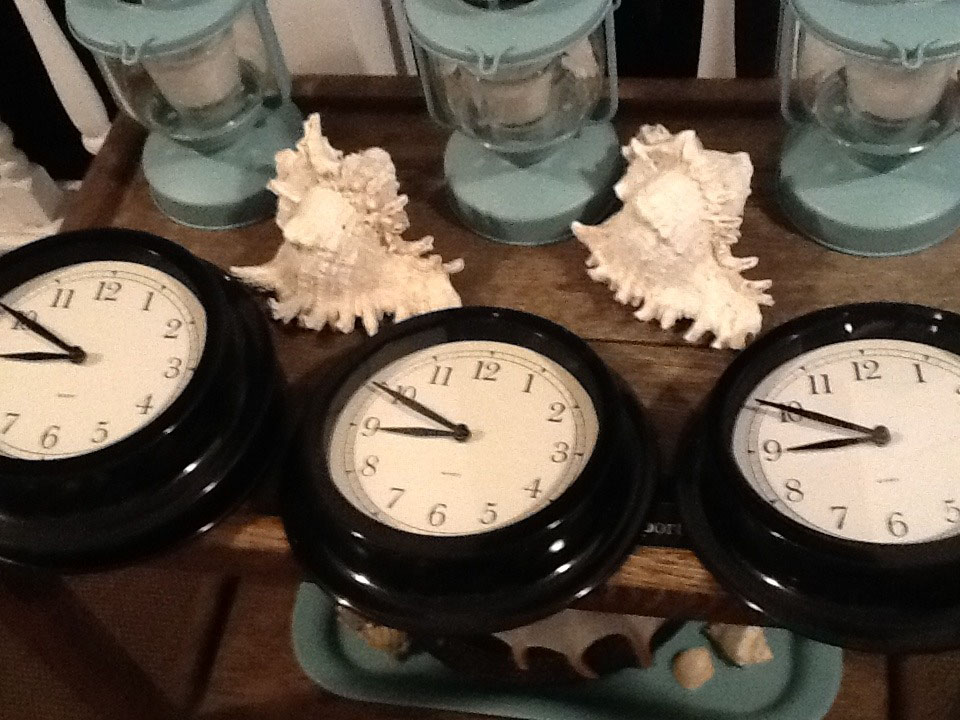 We visited Home and Garden this week and were excited to see that LuckyDogMom has updated her thread and shared more of her beautiful home. This thread is about much more than decorating, and we always enjoy catching up and watching her transform her space – the wall of clocks was a stroke of genius for her veranda.
Our PurseForum gardeners are having a busy summer, and we seem to have several green thumbs among us. Theren has a nice crop of tomatoes, Aluxe showed off a garden (or is it a farm?) visitor and Echoes' fresh wild blackberries stole the show. We love kitchens, and have a thread in Home and Garden dedicated to our member's fabulous cooking spaces. This month, designer1 showed off her newly redecorated kitchen, and we are sure you will agree that she did a super job.
---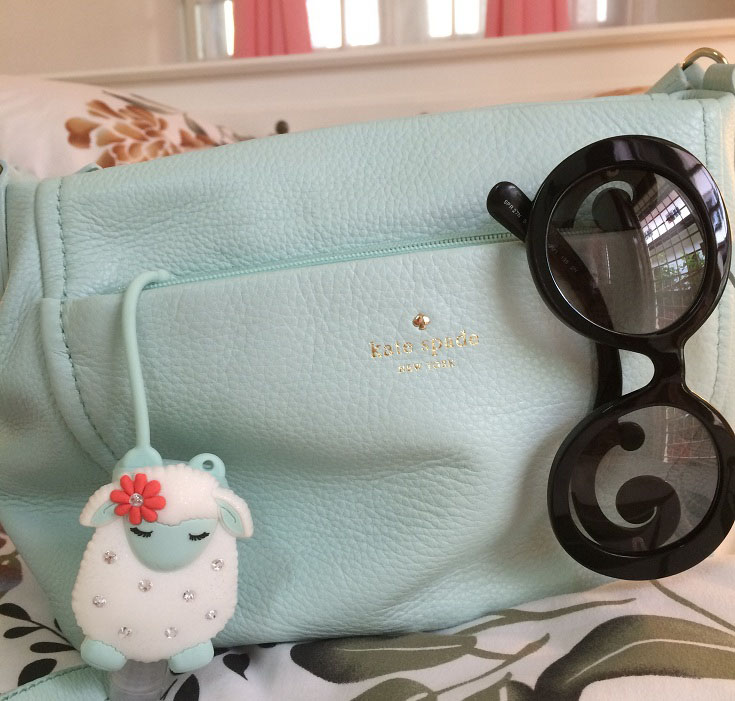 Kate Spade's bags have style for days, and we love them. This week, we visited the Kate Spade subforum and found a few colorful reveals that really brightened up our summer day. Fatentaheera's new bag caught the season's mood perfectly, and paired with fabulous sunnies, it makes a combination that cannot be beat. Dusty emerald is one of our favorite Kate Spade colors, and TraGiv's Minka looks resort-ready in this great summer shade.
Reenxo also picked up a Minka recently too, this one in French navy, another perfectly executed color from this brand. There are so many cute reveals this week in Kate Spade, you will want to take time to savor every one – like this fuchsia from NutsAboutCoach, or this sweet pair from LVLadyLover. If you are not familiar with all that Kate Spade has to offer, drop into this fun subforum and see what's new!
---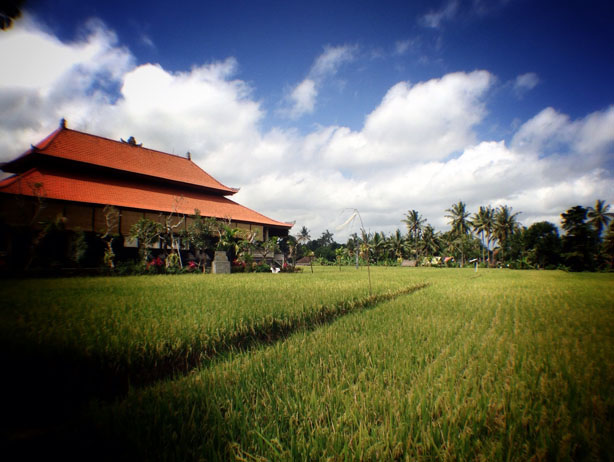 The Random Picture thread is often quiet, but when it gets a bump, it's always worth a look. This week, we found a lovely scene from Bali, where shinenim had a farm to table experience right next to a rice paddy. Also in General Discussion, we joined in conversations about the World Cup, honeybees, and rainy days. General Discussion is one of many subforums in our Playground, the destination for myriad fascinating non-fashion discussions.
Our current events subforum, Up To The Minute, has also been very busy this week – among other things, we are talking over the Facebook situation, the news-making nanny, the handsome felon and other breaking news. If you want to focus on the positive, we also have a whole subforum dedicated to nothing but Good News. Also, don't forget to check into the Playground's Television and Cinema subforum if your summer viewing lineup needs a pick-me-up.
---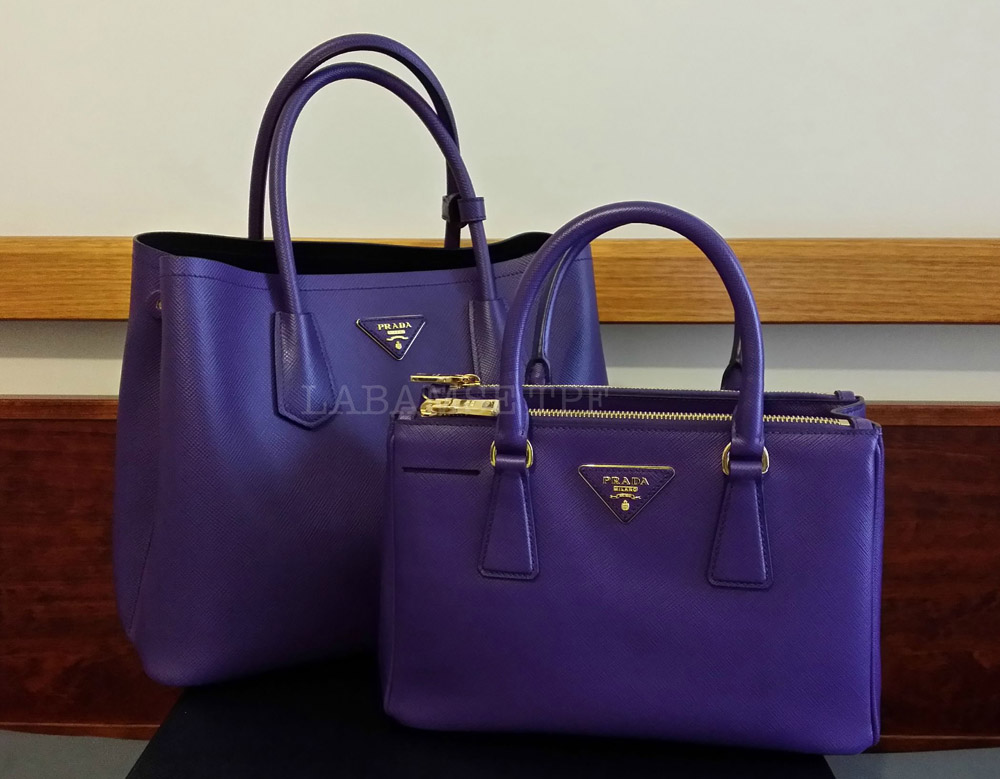 Look what we found in Prada! What a gorgeous pair. Labamse fell hard for viola, and who can blame her? Super-saturated colors dominate page one of Prada, and this bifold wallet in stunning red certainly made pookspook's day – and ours! Lots of threads in Prada this week seemed to be about making decisions, so be sure to stop in and lend a hand if you can! If you are not yet a Prada aficionado, you will find plenty of help in our Prada Reference Library.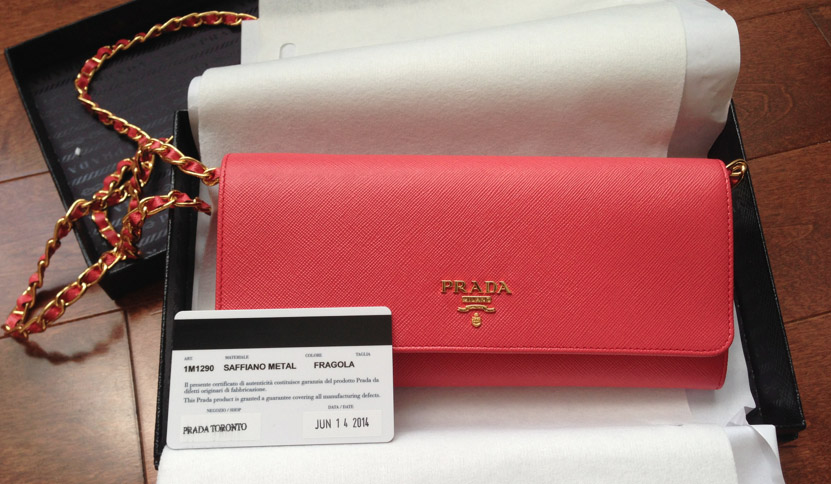 Speaking of colors, salmon is not always easy to execute in leather, but this week we found a perfect salmon Prada revealed by lilyzhang0725 – one of the prettiest iterations of this color around!
---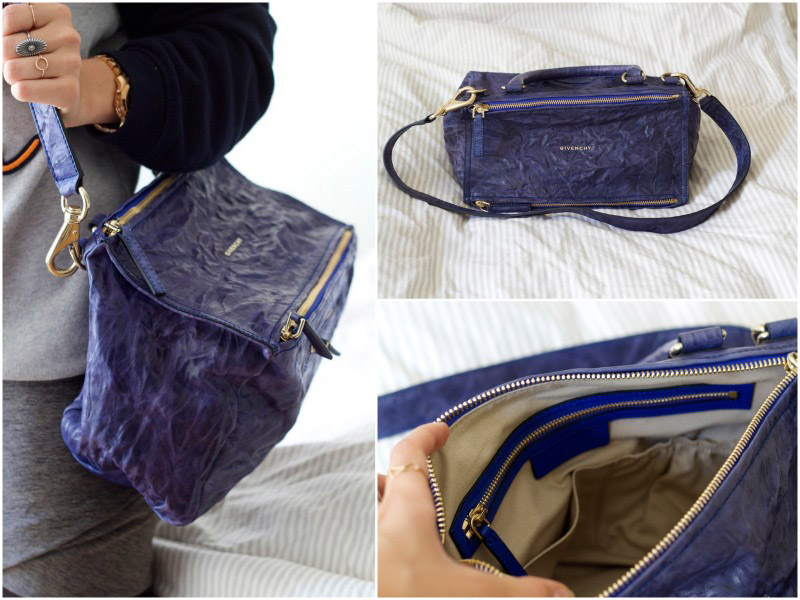 Givenchy was certainly busy this week as well. Right at presstime, we spotted this Pandora reveal from PlaceboGiraffe, who looks great carrying this edgy and stylish bag – a strong choice for a first Givenchy! DebbieC picked up her first Antigona this week, a show-stopping black classic and a definite must-see! We also found several members looking for advice in Givenchy, along with another fabulous reveal from Spethyla, who found a pretty blue bag at an amazing price.
---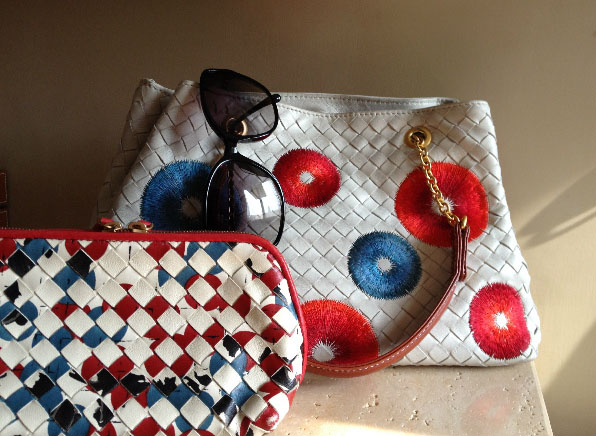 Last but not least, we had to share this summery bag family photo from Grande Latte, whose Bottega Veneta bags capture the spirit of the season to perfection. Happy summer everyone!!
---
With that, we wrap up this edition of our PurseForum Roundup. We only scratch the surface each week, so we invite you to spend some time on your own, exploring and finding your own favorite haunts in our busy fashion hub. You can see that we have something for everyone, and we hope you will find a conversation to join and maybe make some new friends. In the meantime, have a terrific weekend, and happy week ahead. See you next Friday!