The weekend is here! Thank you for stopping by, and welcome to the PurseForum Roundup.
This week, we found some amazing bags in Bottega Veneta, more bags and some trouble in Prada and some very cute animals in Animalicious. All this and more awaits you below, so get comfortable and join us.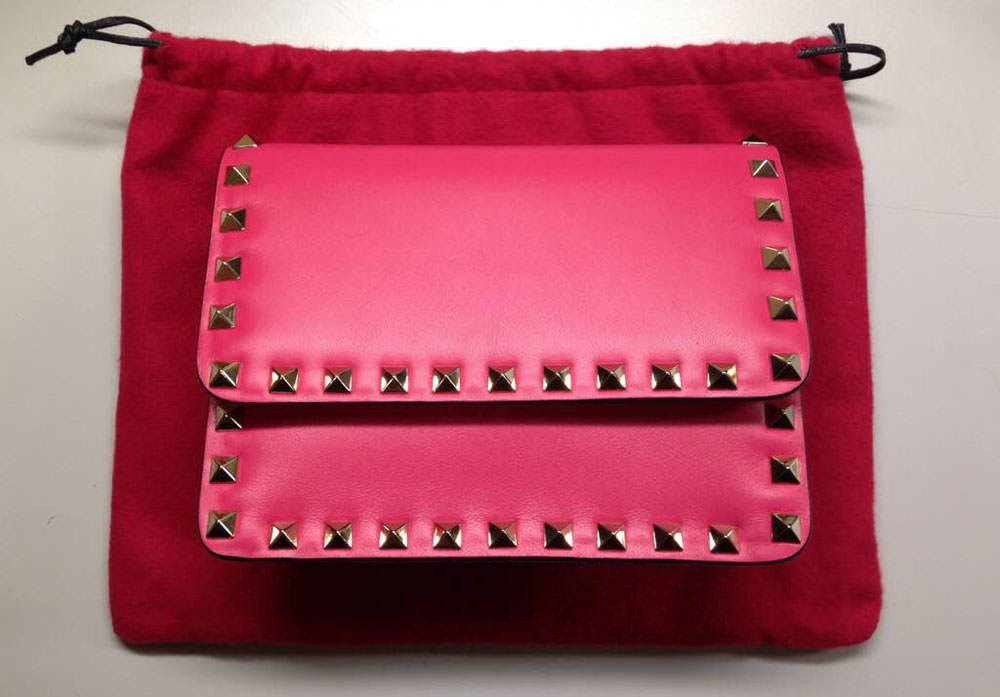 Spring has definitely arrived in Valentino. This week, chelleart showed of her first bag from the brand, a terrific pink Rockstud clutch, which you know will get out and about a lot this spring. Last week, we shared a Coach bag that perfectly matched one of our members' pairs of Rockstud pumps, and this week, a Gucci bag is a match made in fashion heaven with ladyjaye's shoes.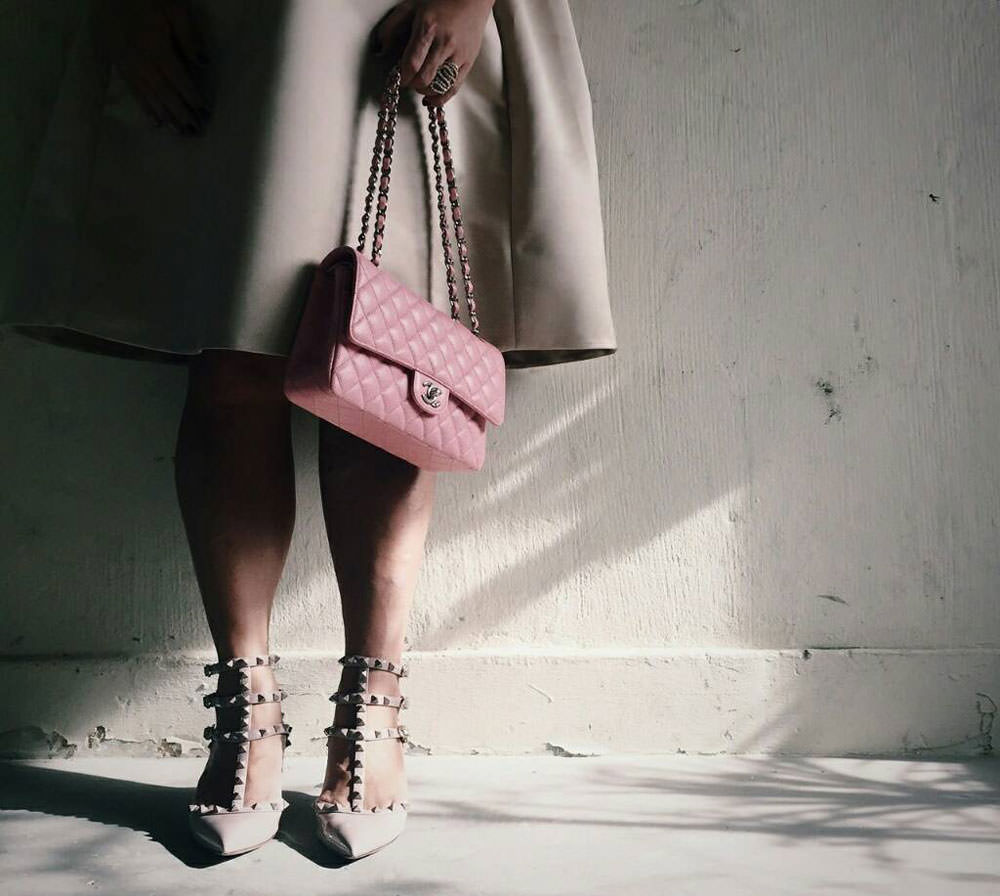 We also dropped into the Valentino in Action thread and found this wonderful ensemble from lightness, who certainly looks ready for spring with this subtle tonal combination of Valentino and Chanel.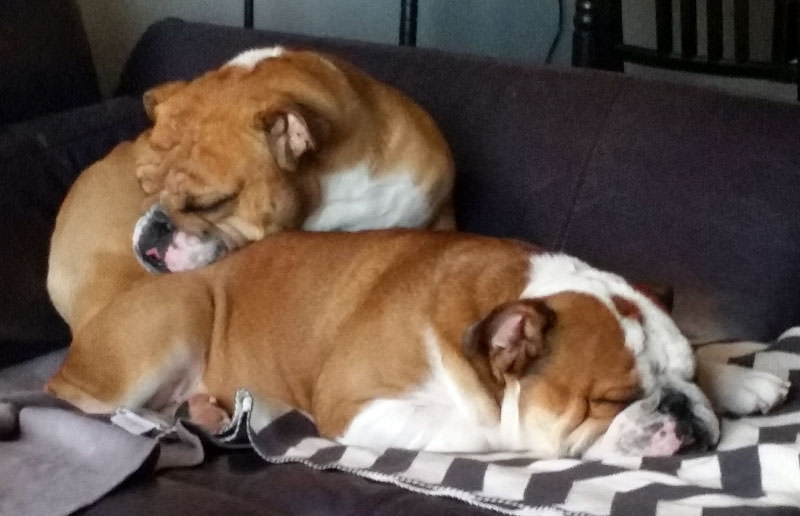 By now you have probably heard that we have a new Instagram account, @pursesandpaws, and this week in Animalicious, we found adorable bulldogs had visited our thread announcing this fun new project. We know you will enjoy seeing our members animal-bag photos, and hope to see your purses and furry friends soon!
Also in Animalicious, we cover all things squirrel and take an amusing–and sometimes heartbreaking–survey of what our furry darlings have destroyed (and yes, we love them anyway).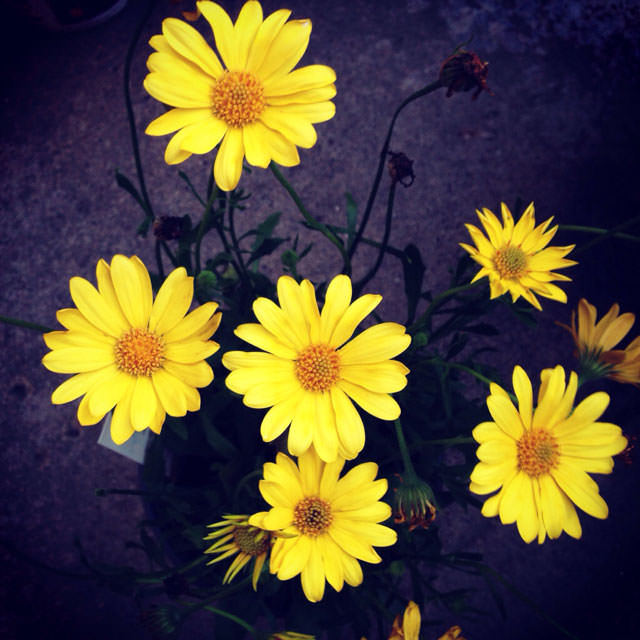 We were enjoying our time in the Playground and went on to find that travel conversations are ramping up in Bon Voyage. This week's hot topics include Florence, Greece, and Easter Island. The Napa or Sonoma thread is getting off to a good start for those in the US who are thinking of a vacation closer to home (oh, and, the answer: BOTH!!). Whether you are planning (or dreaming about) a holiday, or just feel like waxing nostalgic about one you particularly enjoyed, we'd love for you to stop in and chat.
The photo above comes to us from General Discussion's Random Picture thread, where you never know what you will find. These daisies are from sweetpea83 and seemed like a lovely touch of spring to share with you this week.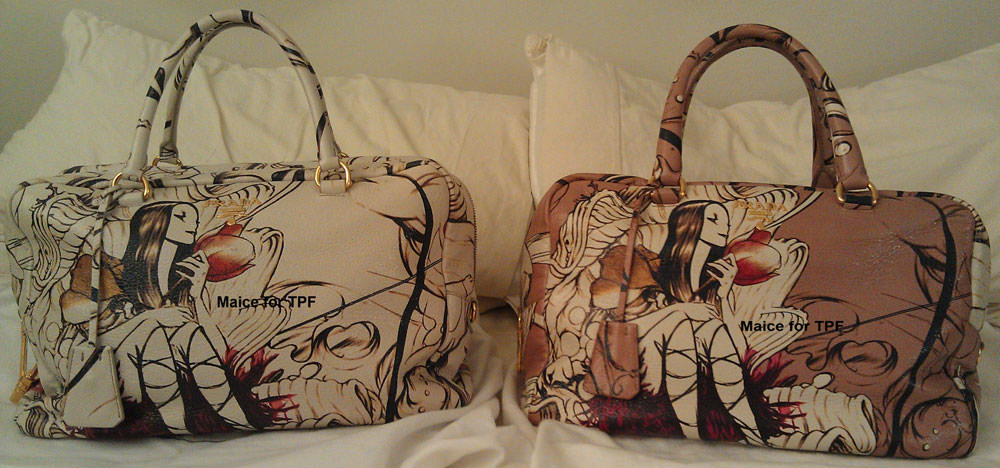 This week in Prada, kdoll treated us to a rocking video reveal from sunny Australia–between the beautiful scenery and the gigantic box, we were quite taken! We also caught up with Maice's February reveal of an enchanting pair of Fairy Bags; Maice is over the moon in love with these bags, and we can certainly see why.
Also in Prada, an interesting discussion is underway about a bag that was unfortunately not all it was cracked up to be. Many of us find wonderful bags on the secondary market, but things sometimes go awry. The PurseForum is the place to go for help and to share information when authenticity is in question. Visit this thread to see how it all played out–we all will be watching the outcome of this one!
Remember, the PurseForum features Authenticate This threads in every designer subforum, with volunteer authenticators offering their best opinions on your future purchase. They are only opinions, but everyone needs to do their best to ensure their purchases are authentic, and our threads are a good place to start.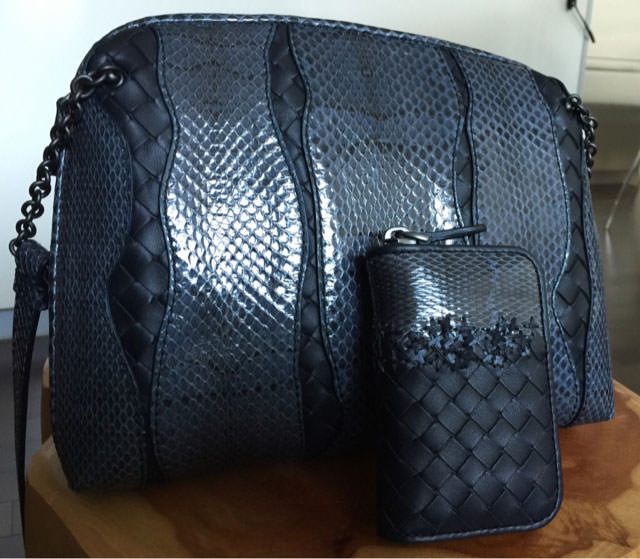 This wonderful combination knocked it out of the park in Bottega Veneta this week–what do you think? BV_LC_Poodle's tourmaline ayers pillow bag and coin purse combine leathers and colors exquisitely and were an instant hit this week. Loveheart also showed off her Convertible, which is a versatile bag that is elegant and functional, and of course, in intrecciato, is drop-dead gorgeous. Last but not least, you will want to be sitting down for this reveal from PorscheGirl. We are not going to spoil the surprise; you will just have to see for yourself. (Hint: this came in a BIG box.)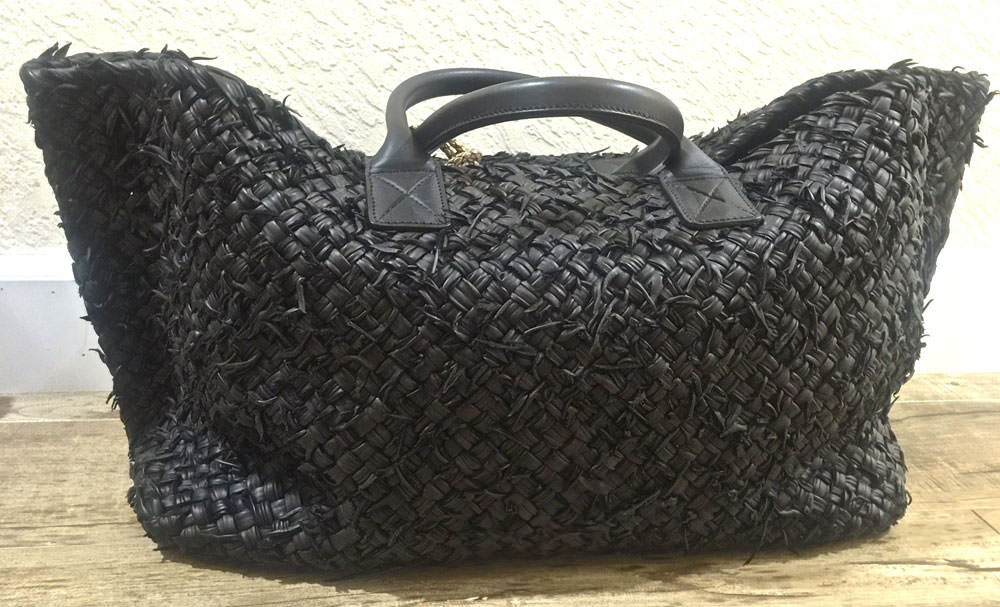 We felt a little guilty denying you photos from PorscheGirl's BIG reveal, so here is a nice shot of her fuzzy Cabat Tote from the What Bottega Veneta are You Carrying Today thread. (If anyone is keeping track, this is on our wish list.)
Thank you for dropping in. We hope you follow our links to more interesting threads and gorgeous reveals on the PurseForum. We know many of you are celebrating Passover or Easter this weekend and wish you all a very happy holiday. Enjoy that full moon, and we will see you right back here next Friday.