Friday! Glorious, wonderful Friday! We're here to welcome you to our weekly romp through the halls of the PurseForum, where this week, we found some sweet reveals in Rebecca Minkoff and Céline. We also swung into Proenza Schouler and caught some of our members modeling some great new bags. Thanks for joining us!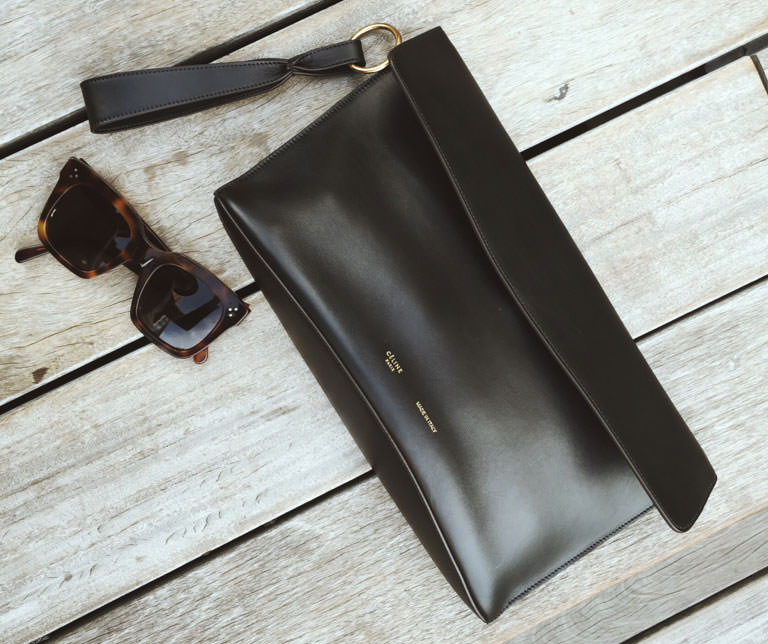 This week, miah1000 dropped into Céline to show off this wonderful new clutch, along with modeling shots. (He didn't stop at one, by the way.) To see the rest, visit this thread. MsAspiringNomad scored this elegant Luggage tote, which comes to us with a lucky story, too!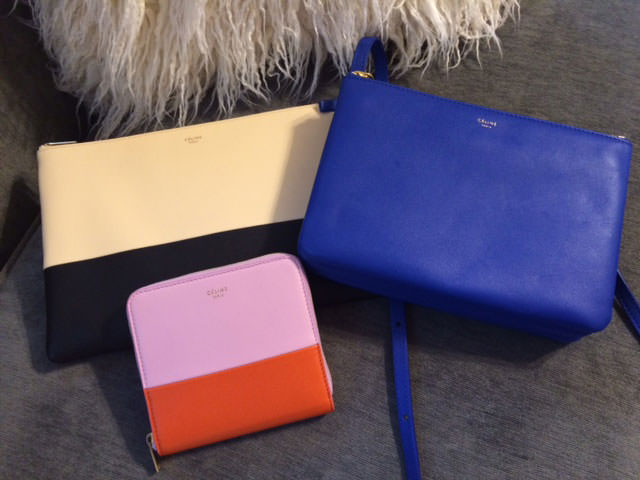 You all know how much we love to see the words "instant reveal," and of course you know we have quite a love for bags in brilliant colors, too. You can imagine that this Instant Reveal is a real treat, and we have to give a special thank you to Catash for sharing her beautiful collection with us.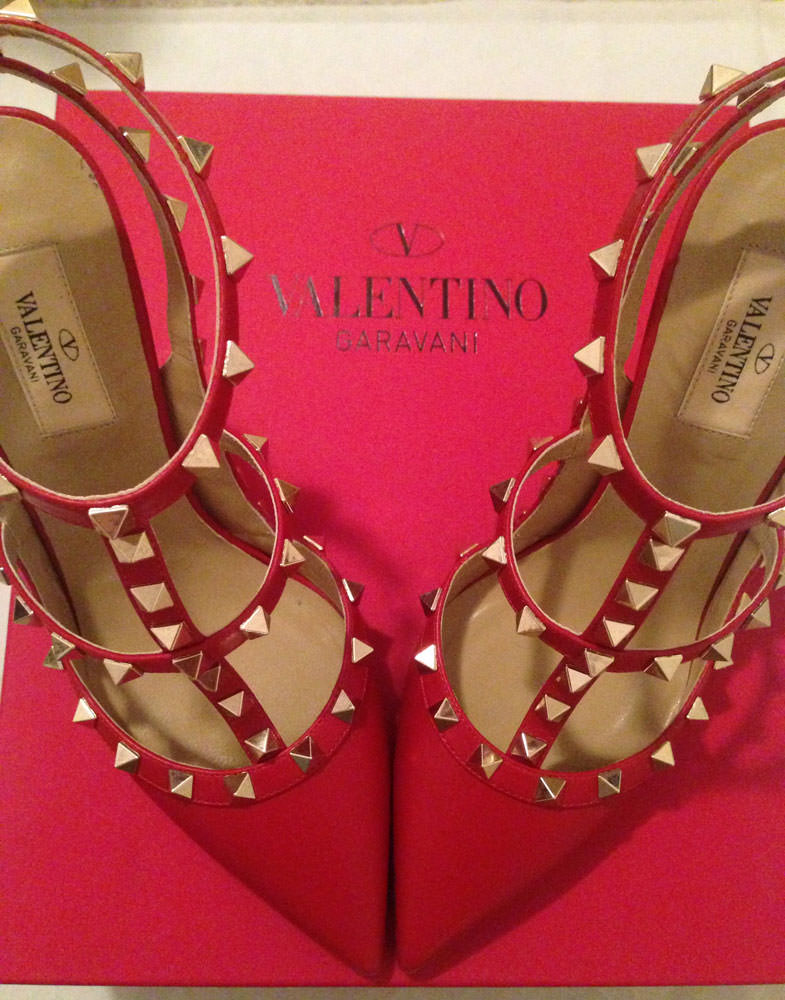 In the Glass Slipper, we found a thread thread that asks (and answers!) the million dollar question: Which designer heels are the most comfortable? This long-lasting and popular thread has members continuing to weigh in with thoughtful selections that just may change your life–or your feet's lives.
Also in the Glass Slipper, we popped into the Newest Shoe Purchase thread and found these pretty Rockstuds from Brittney6. By the way, comfortable flats take center stage in this thread, where you will find plenty of inspiring ideas for casual shoes this spring.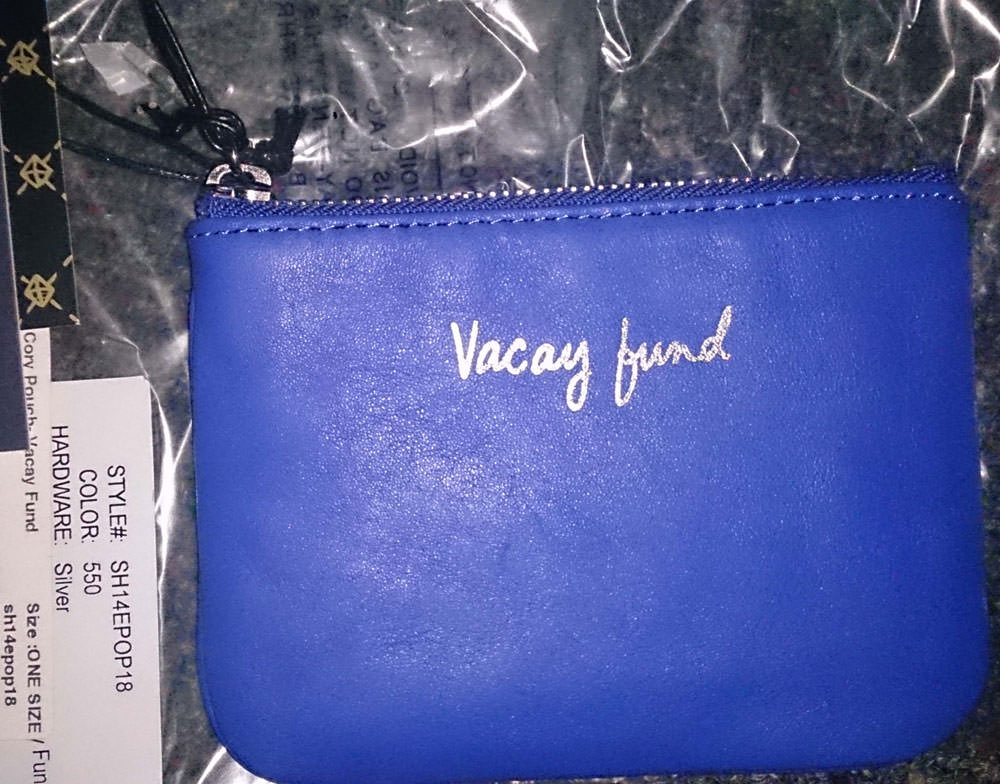 So, are you heading anywhere this year on vacation? If you are, Rebecca Minkoff has just the thing for you, and we found it in the April May June Purchases thread. This is just one of the many cute bags and clutches our members have been snapping up. If April is any indication, this thread will be a rollicking good time for the next couple of months! Be sure to check out arthrosphere's new bag, plus anthrocite's reveal of this 5-zip mini, a fabulous little bag with a million uses.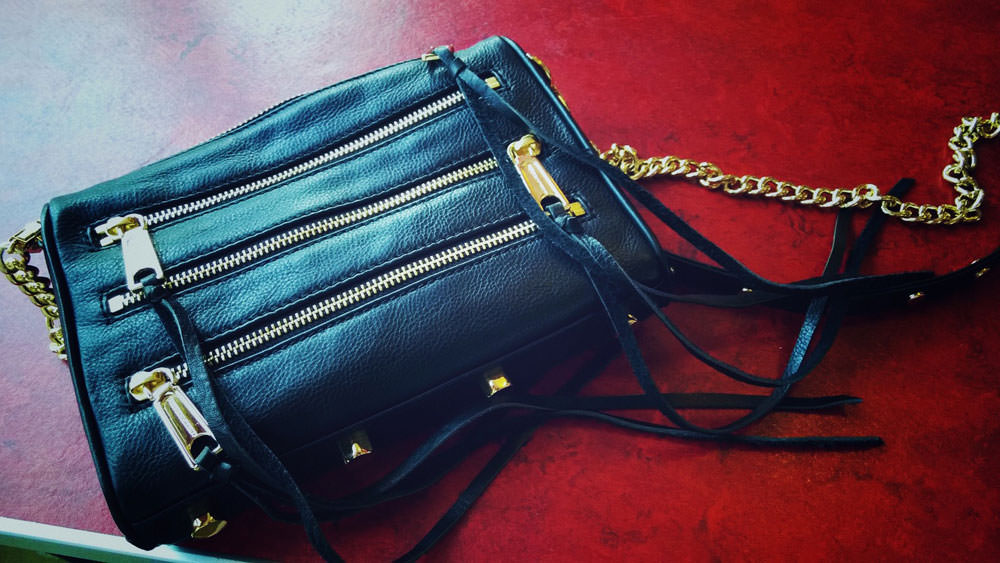 Not bad for a first bag, is it? Oh, and speaking of vacations, once you get your bags sorted, be sure to stop into Bon Voyage. It's our travel subforum, where you can handle all the rest of the details required for a fabulous vacation!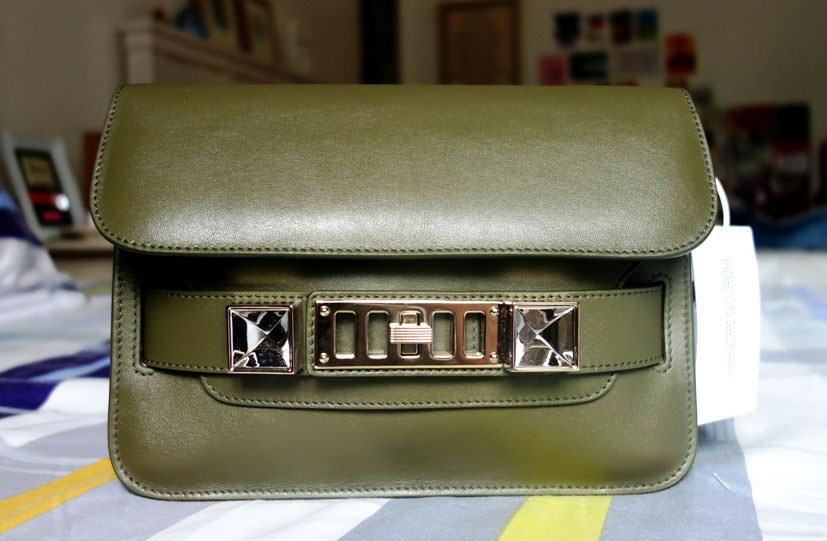 Kat Madridista wowed the crowd in Proenza Schouler this week. Kat spotted this smart PS11 and treated us with an instant reveal. This makes two PS11s for Kat! You can catch her modeling shots, as well as lots of other members showing off their Proenza Schouler bags, in the PS in Action thread. Most of our subforums have a thread dedicated to our members wearing their bags, and they're a terrific way to get to know the lesser-known bags in a designer's line (and get to know our members, too)!
Thank you for dropping in. We hope these weekly Roundups give you great "jumping in" opportunities at the PurseForum. We have conversations on many topics of interest, not just designer brands. We would love to have you join us, whether your passion is fashion, travel, gardening or whatever's on your mind. We will be back again next Friday, and in the meantime, have a terrific week!