We first introduced you to Prada's Matinee Bag late last year. Just in time for autumn, it was easy to fall for Prada's iconic Saffiano leather in beautiful rich tones, and now for spring 2020, we're re-visiting this new classic. Its curved silhouette is both eye catching and practical, and the small Matinee is perfect for the everyday. Large enough to carry your day to day needs, but not too big, its slightly structured shape can be hand carried or worn with the detachable strap. For full details on this bag check out our introductory post from last fall.
Also seen on Prada's spring 2020 runway with a novelty braided handle, the Matinee bag continues to be a push for the brand. It's here to stay and now is the perfect time to snag this modern classic.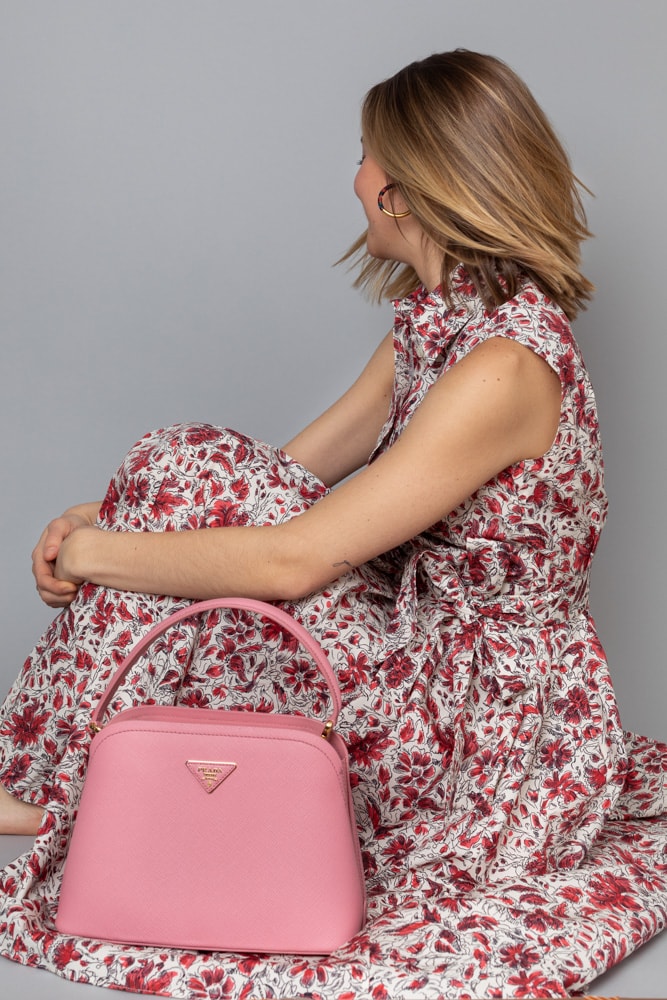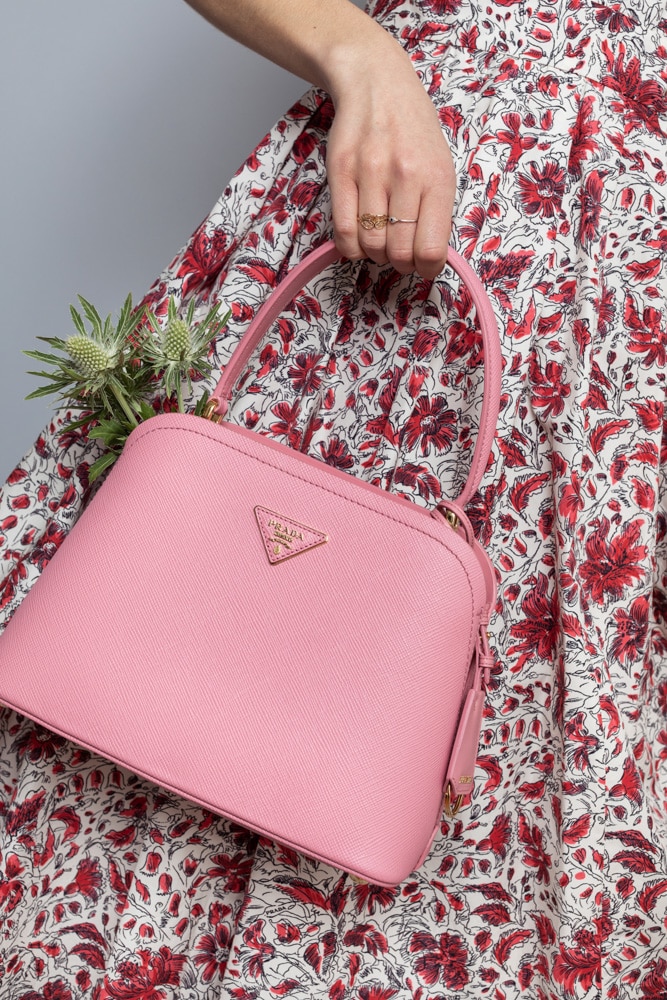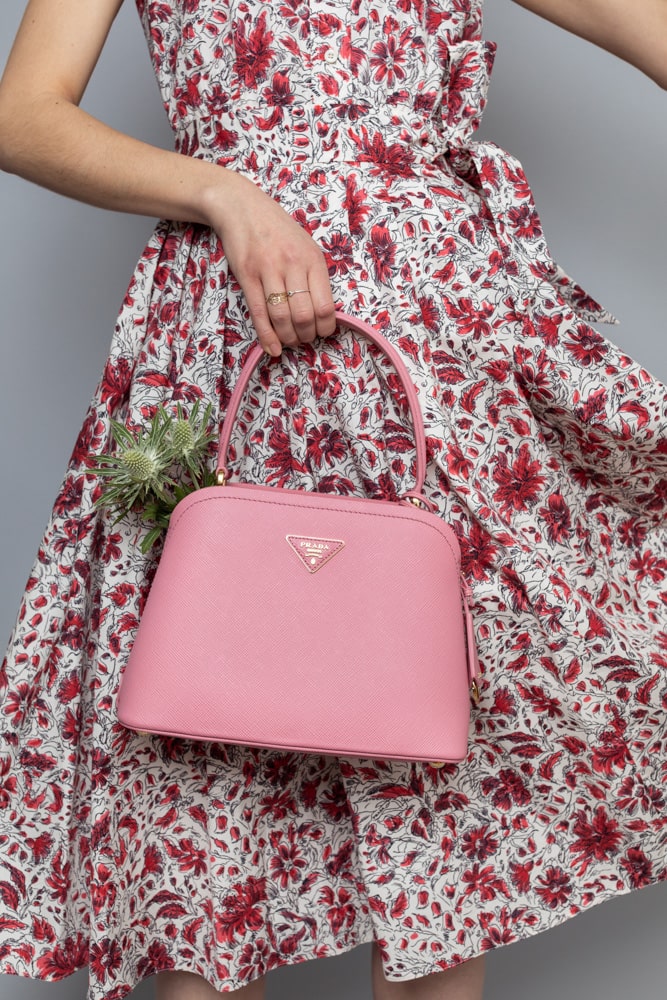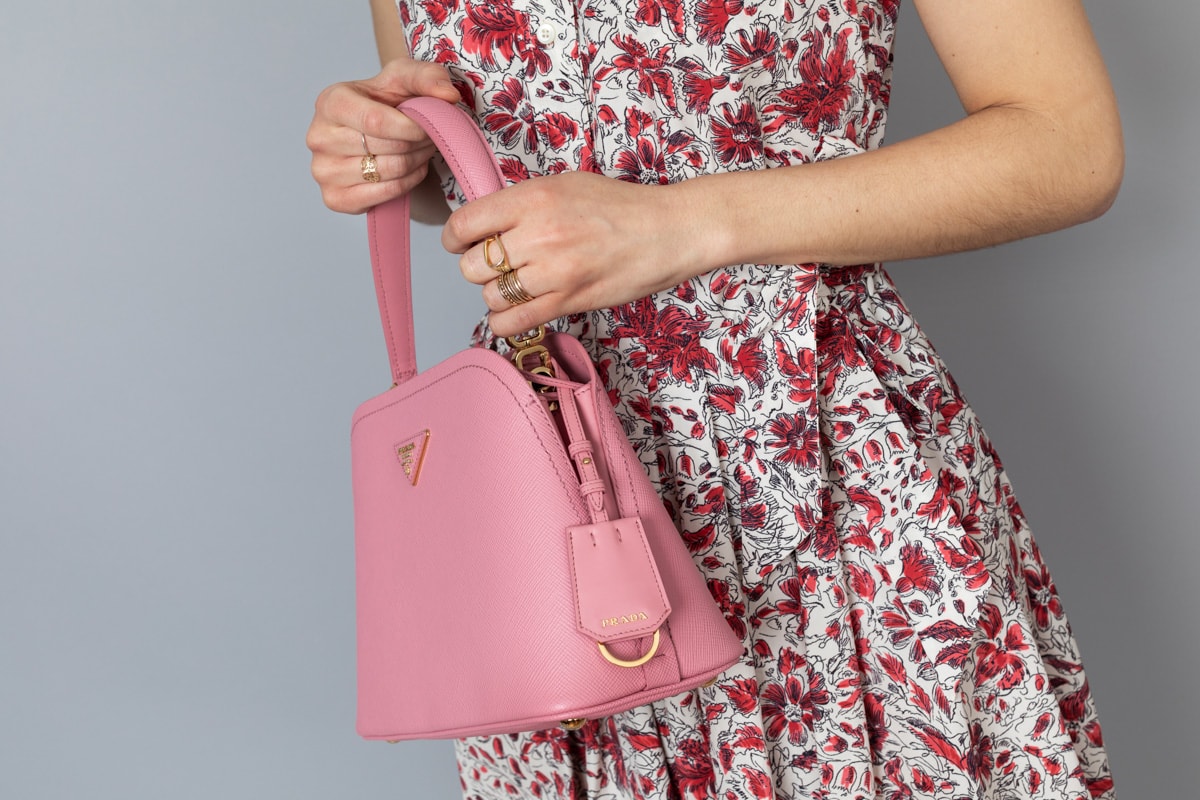 The Matinee is a standout piece to purchase this spring. Updated in pretty pastel pink or even in bright white, this bag will be a staple in your spring wardrobe. If you're a pink person this is the bag for you—muted enough, but still an eye-catching hue this perfect shade of pink will add a pop to any outfit. It sits nicely on the simple silhouette of the Matinee. We paired the Matinee with two beautiful floral dresses from Prada's spring 2020 collection. Purchase the 3/4 sleeve version now via Bergdorf Goodman for $1,910 or the sleeveless option for $1,830 via Saks.