Plus check out the bags I'd buy if I won the Gift Card
In collaboration with Neiman Marcus.
It's hard to believe that it's been five years since we founded National Handbag Day, but let's be honest, when you run sites like PurseBlog and PurseForum, every day is National Handbag Day! My love of bags started when I was really young, both noticing bags on people I saw while out with my parents, as well as spending my weekends in the mall perusing stores like Neiman Marcus. I'm a Neiman Marcus girl. There's a store a few miles from my house that I run into often for an outfit or plush toy for Millie (I go overboard with Millie, obviously), something new for me, or a gift for someone I love, plus I always top it off with lunch at the Mermaid Bar. Can you say 'Neiman Marcus popover?!' Yes, please.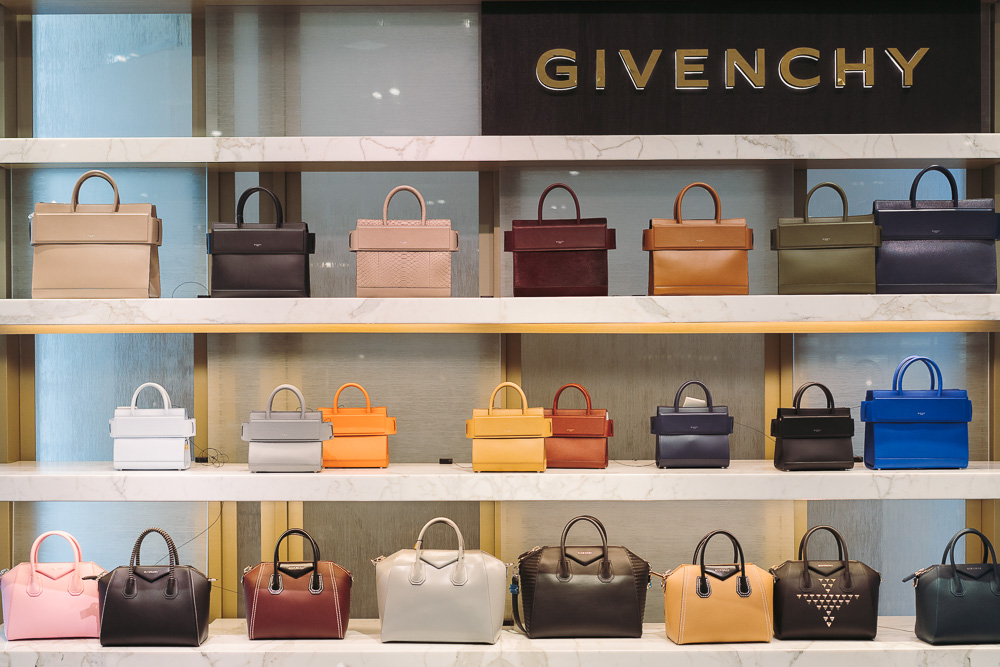 Of course, I don't make it into any Neiman Marcus store without going through the handbag department. Sometimes I just walk through the area quickly, and other time I go in to look at a specific bag that I have yet to see in person. There's no better way to celebrate National Handbag Day than with a new handbag, and Neiman Marcus wants to celebrate with us! We teamed up with the legendary retailer to offer you a chance to win a $1,000 gift card. Entering is easy, and one lucky winner will get a $1,000 gift card to shop at Neiman Marcus.
How to Enter:

1. Follow @neimanmarcus and @purseblog on Instagram
2. Upload an image to your Instagram account of a bag and tag @neimanmarcus and @purseblog and use hashtag #NeimanMarcusXpurseblog and #nationalhandbagday
3. Tell us why you'd like to win the $1,000 gift card!

Rules: Only one entry per person. Contest runs from 10/10/17 through 10/13/17 at 10 pm EST. Must follow both pages on Instagram and use hashtags above to be entered. Read full rules and regulations.
To help you out, I put together some of my favorite bags under $1,000 at Neiman Marcus right now! Of course, there are so many options, and we went to the Neiman Marcus Bal Harbour store to spot some of our favorites. I like to call it important professional research, and if you ever wondered if Neiman Marcus has the bag you're looking for, they do. If you win the gift card, you can grab a bag under $1,000 or, of course, put it toward a larger purchase.
Check out my favorite picks and see some of the great bags we spotted around the store, and of course shop all Neiman Marcus handbags HERE.
Gucci GG Marmont Camera Bag
$980
Mansur Gavriel Mini Lady Saffiano Satchel Bag
$795
Proenza Schouler PS1+ Mini Bag
$945
Gucci Dionysus Velvet Super Mini Bag
$830
Prada Vela Mini Crossbody Backpack Bag
$950
Coach 1941 23 Python-Strap Saddle Bag
$795
Chloé Marcie Small Crossbody Bag
$890
MCM Klara Monogrammed Satchel Bag
$795