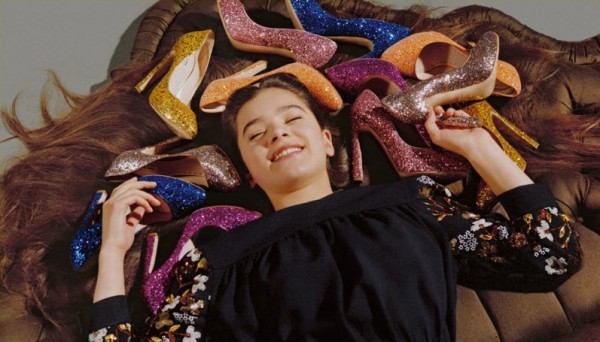 If you didn't see True Grit when it came out last year, it may be difficult to understand why the world is suddenly so taken with 14-year-old Hailee Steinfeld, but trust me on this one: Go see the movie, because not only is it great, but she will blow you away. And if the Miu Miu Fall 2011 ad campaign is any indication, she'll be continuing to impress us all for the foreseeable future.
I like these ads for a variety of reasons: Unlike the similarly young models that are often used in fashion, Hailee looks her age in these photos and it seems as though the Miu Miu team took great care to ensure that they didn't tart her up too much. The clothes, shoes and accessories are fantastic. Bruce Weber shot the images, and you can't really go wrong with him. The ads don't feel too precious or serious, which makes them all the more enjoyable. Mostly, they just make me want to don some Miu Miu and go buy the True Grit dvd, which is likely the effect that both Miu Miu and Steinfeld hoped they would have. More images after the jump.
Photos via JustJared.