Last week during Art Basel Miami, Louis Vuitton opened up an extraordinary space to showcase its exotic bags for a client event. Vlad and I were able to check it out for ourselves, and let's just say this was one of those dreamy moments where you are not only surrounded by gloriously beautiful bags but also in a setting that feels like its out of a movie.
The exotic collection was showcased on the 4th floor (which is typically not open) at Louis Vuitton's Miami Design District store. With cascading plants lining the walls, a grass floor, and bags floating from clear swings against the wall, a Louis Vuitton dream became reality with popular styles like the Capucines and Petite Malle in a range of exotic finishes sprinkled throughout.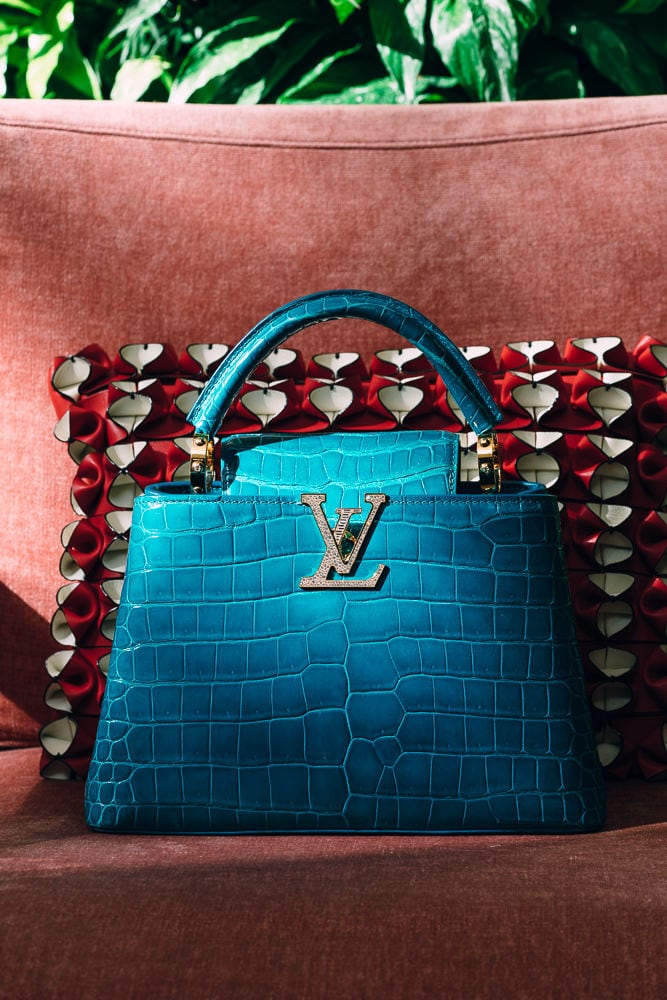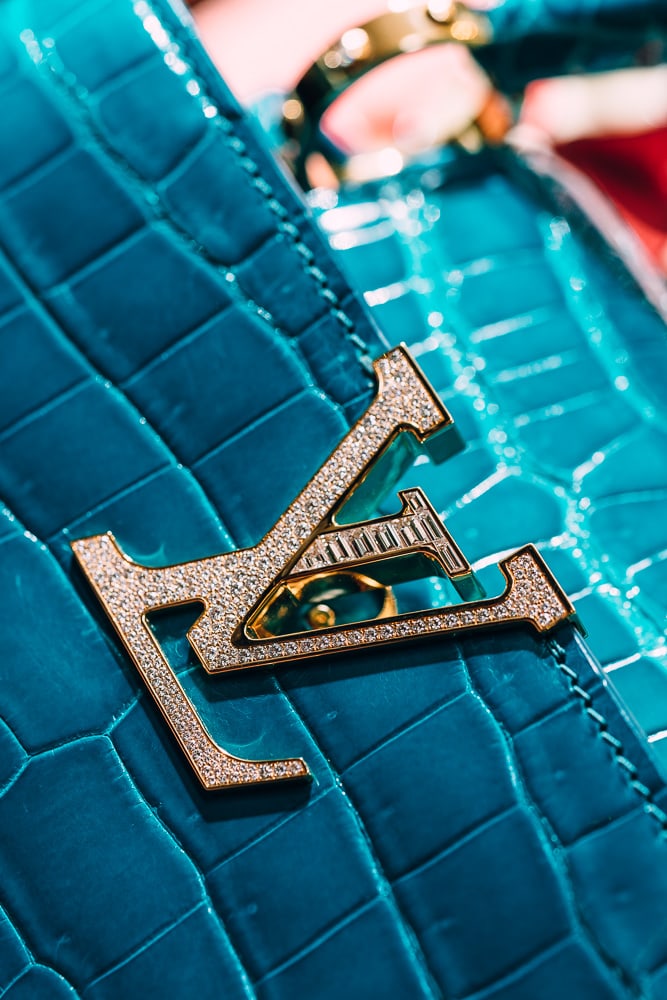 There was a standout at the event, the a one-of-a-kind Louis Vuitton Capucines BB in Crocodile Porosus Skin with over 5ct of diamonds. This bag was a sight to behold, with Bleu Canard shiny crocodile which is a rich blue hue, teal in color, which shows off the skin well and highlights the gold hardware and diamond accents. Both yellow gold and white gold hardware with a weight of around 225g adorned the bag and a top it on the LV closure are approximately 275 diamonds.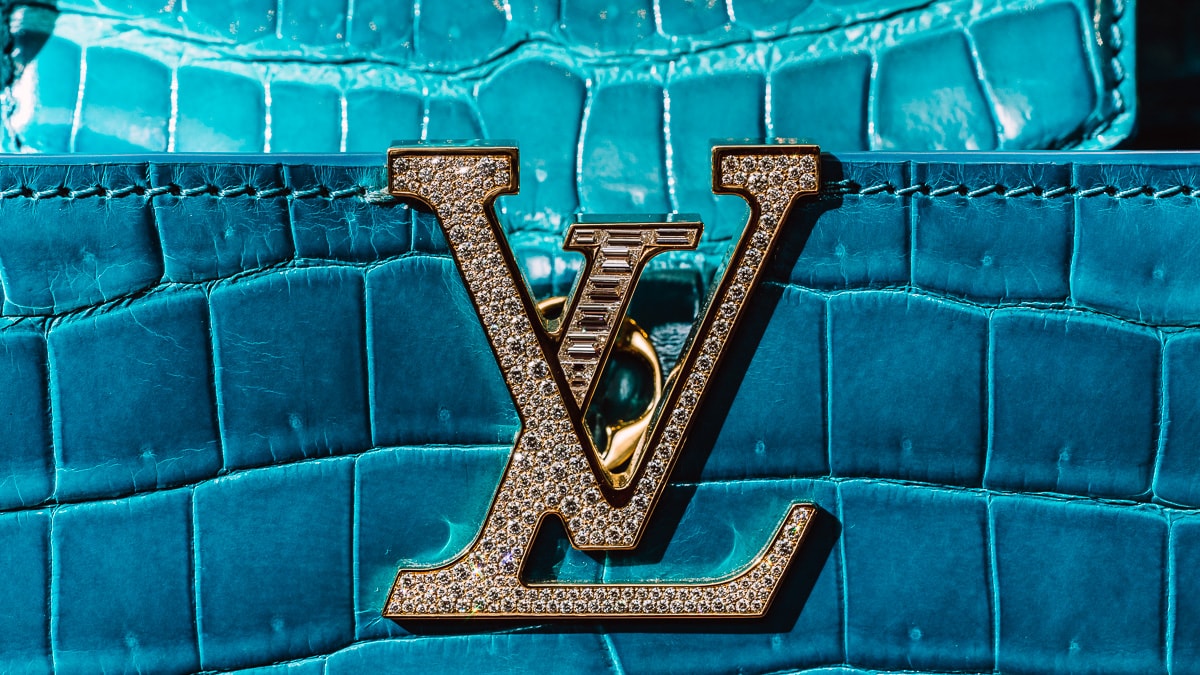 The 10 baguette cut diamonds had a total weight of around 2ct while the 265 brilliant cut diamonds that added the intense glimmer and shine added the other 3ct of diamonds. When it comes to diamonds on a bag, most think of Hermès, but after seeing this bag I will never forget it.
On top of that, an Artisan was there to share a demonstration on the making of the Petite Malle Crocodile from the Louis Vuitton Atelier in Paris. Working as a craftsman since he was 17 years old, clients were able to discuss the making of the Petite Malle (which takes 100+ pieces and a very precise hand to mount and create the bag). Though there were tons of bags to view, Louis Vuitton offers MADE TO ORDER where you can choose among a range of 25 colors and 6 shapes in crocodile for a custom bag that will be produced for you in France.
The newest shape introduced into the market during the event was the Louis Vuitton Milla, an ultra-luxe, ladylike bag with hardware and details inspired by features of original Louis Vuitton trunks.
Louis Vuitton always does color well, and when it comes to exotics it is no different. From bright hues that immediately catch your attention to classic black, there was every color of the rainbow atop each bag being shown. Matte skins were also used along with tricolore tie dye and metallic finishes. Though the event in Miami is over, many of the pieces are still on sale. To inquire, call 866.VUITTON.