The newest marketplace hand-checks every piece sold to ensure an authentic experience, every time
In collaboration with StockX.
If you don't have a sneaker obsession to go along with your handbags, you might not be familiar with StockX yet. The company started as a spot for sneakerheads and streetwear fanatics to buy and sell the best rare, new-condition Jordans, Supreme releases, and beyond, but as the lines between high fashion and streetwear start to blur (and as the same shoppers find themselves with intense interests in both), StockX has similarly expanded to facilitate the easy, trustworthy buying and selling of luxury handbags and accessories from brands like Chanel, Hermès, and Louis Vuitton, all with a system unlike any other on the secondary marketplace. With over 20,000 pieces, not only does StockX have the largest catalog of pre-owned luxury goods online (many of which are sold out in stores), but it offers the simplest, most secure way to buy and sell them.
Coupon Alert
What $200 off $1,000+ on handbags and accessories
Restrictions Valid until July 15th, 2018.
I first became aware of StockX because I'm one of those fashion people who's long harbored an intense interest in sneakers, and especially in sneakers that sold out before I could snatch a pair for myself. At first, I figured it would be similar to most of the other auction sites or consignment retailers online in basic ways, but when I started searching for a pair of rare, all-black Adidas runners, it became clear that both buyers and sellers have more control and flexibility in their interactions on StockX than with other resellers. It provides the vast selection of person-to-person marketplaces, but without the hassle and risk—the actual purchase process combines the ease of buying from a regular retailer, but with pricing flexibility for both buyers and sellers.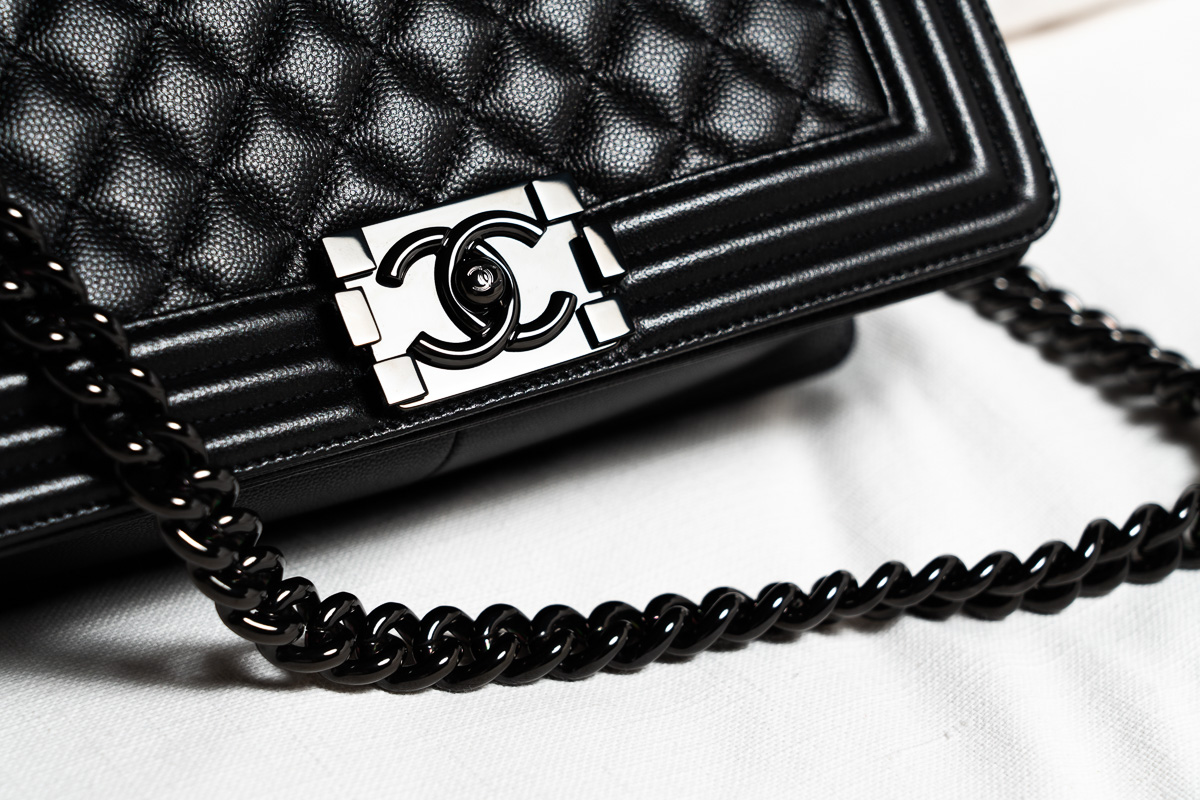 Sellers list items at a particular Ask, which is their desired sale price, and if buyers are happy with that, they can buy the item immediately at the price quoted. If they're not, a buyer can leave a Bid, which is a lower offer on an item that generally expires after 30 days. A bid can then either be met by an existing seller, or by a new seller who sees the bid and decides to accept it with an item in their collection that was previously unlisted. Because StockX will only approve excellent-condition pieces for sale, shoppers don't have to worry about the variation in condition that's often a problem with resale handbags. The lowest Ask and highest Bid are always visible to shoppers on a product page, so as a buyer, you get a strong indication of how the bag or accessory of your dreams is trending on the market, as well as a transparent data history chronicling the recent sale prices of the item.
The biggest way that StockX differs from traditional resellers, though, is the careful authentication process. After your transaction is complete, the seller ships the item not directly to you, but instead to StockX offices, where authenticators hand-check every piece in order to ensure it's the real deal, before then tagging your new purchase, carefully packaging it and sending it on to you. That ensures safe transactions and peace of mind for both buyers and sellers—all a seller has to do is ship in the bag and collect the cash. And for buyers, what you bought is what you get, every time and at the price you set yourself. Sellers are required to ship quickly, so this ultra-careful authentication practice doesn't add a huge amount of time between buying your new bag and receiving it.
To test the quality and service that StockX guarantees, the Detroit-based online marketplace sent us one of the bags it had on offer on the website: a beautiful, black, caviar leather Chanel Boy Bag with black hardware, in excellent condition. These bags are difficult to come by, especially if you're looking for ones that don't look like they've been used. The bag is beautiful, and no one would ever guess it didn't come directly from a Chanel boutique, which is the kind of experience you can expect on StockX.
My own experience with StockX was several months ago and netted me a much-sought-after Supreme fanny pack, which I get asked about all the time—Supreme merchandise is very difficult to get, and a seasonally popular trend like a fanny pack is even more so. I wouldn't have been able to track one down so easily without StockX, and mine was indeed in perfect, authentic, brand new condition.
I've been recommending StockX to everyone who asks since then, which just makes the site's expansion into luxury handbags all the more exciting.
As an added bonus, PurseBlog readers can enjoy $200 off $1,000+ or more on handbags and accessories at StockX with code PURSE200.