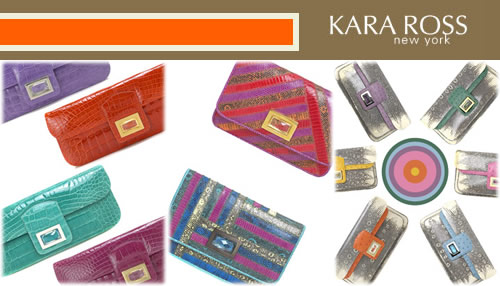 After picking up a tourmaline stone on an African safari and designing it into a ring at the age of 13, Kara Ross knew she had a vision and would love to design. Kara Ross is now known for her exotic one-of-a-kind handbags, her divine jewelry, and her use of precious and semi-precious stones. Kara expects a woman who wears her designs to have an 'independent and unique sense of style and be classic yet willing to take risks and stand out'. In 2002, Kara launched a fine jewelry line which was and still is a huge success. And in 2006, she launched her line of exotic handbags. Her handbags have been widely praised and are being carried in stores like Neiman Marcus and being seen in the hands of many celebrities.
Her vision is clear, her designs are breathtaking, and her pieces are truly different from all others. Kara Ross handbags implement classic elegance with a new age touch. The focal point of her bags is the stone that she may use at the closure paired with the exotic skins. Kara is not afraid to mix and match exotics on each bag, really making the handbag stand out and garner all attention. Below are a few of my favorite bags from Kara Ross. Her designs are eye-catching, stunning, and easy to love. Check out more designs, including her jewelry, at Kara Ross online.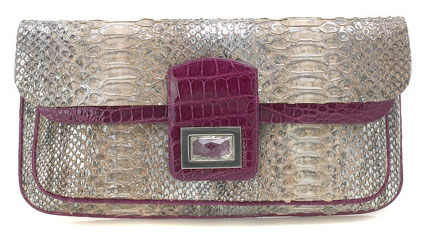 Kara Ross Lucis Silver Python Bag. $2,575
This bag pairs silver python with fuschia alligator to make a stunning compilation! There is shiny silver hardware and rock crystal detail.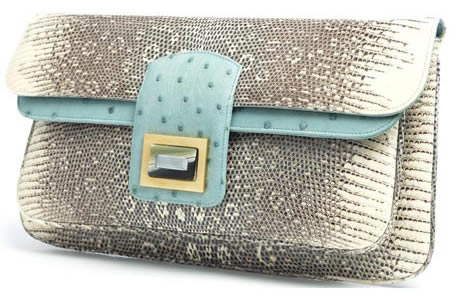 Kara Ross Lucis Ring Lizard and Seafoam Ostrich. $2,940
This is one of my favorites! The Ring Lizard and Seafoam Ostrich compliment one another perfectly, and there is resin and small stone detail.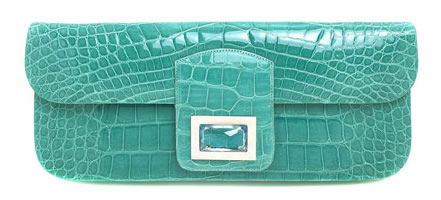 Kara Ross Dea Tiffany Blue Alligator Bag. $4,500
This is a Tiffany blue alligator with shiny silver hardware and rock crystal detail.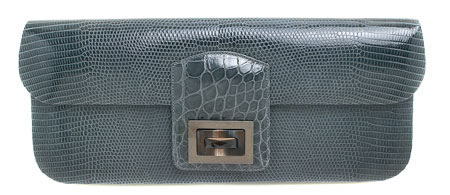 Kara Ross Dea Elephant Lizard Bag. $2,410
Very easy to wear to many occasions, this bag is designed with elephant lizard, stormy alligator, gunmetal hardware with dark horn resin, and smoky topaz stone. Dimensions are 11″ x 4.75″ x 1.25″.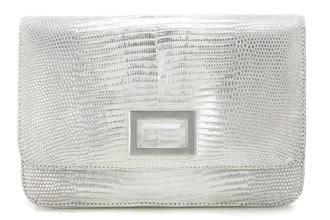 Kara Ross Claro Silver Ring Lizard Bag. $1,825