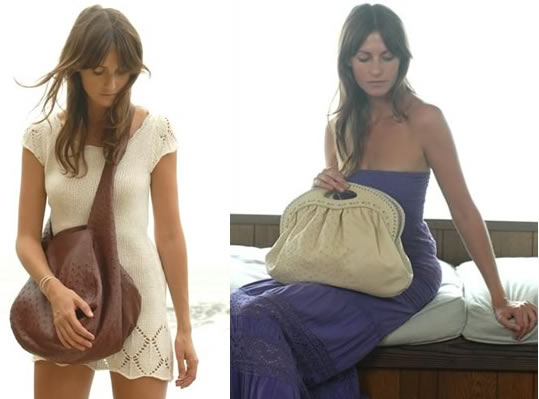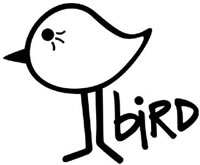 Many of my leather handbags are from huge designer labels. Yet when I look for an exotic, I love turning to new designers. They are able to bring us the exotics that we lust for with a special touch. Sari Brown, owner of Lux Couture, is constantly introducing me to new designers that work with exotics. She recently told me about a great company, Bird Handbags, that offers chic and easily wearable ostrich, snake skin, and lamb leather bags. After looking into this new company, I fell in love. Liz Carey is the designer behind Bird Handbags and has lived a life you would read about in a trendy magazine.
Leaving the cornfields of Ohio at 17, Liz's career began as a model, tripping down the runway for the likes of Armani, Versace and Alexander McQueen. By 19 she was married and spent the next seven years living in London as a rock n' roll wife in the band Oasis. When she returned to the U.S. after her divorce, Liz enrolled at the Otis School of Design in LA and simultaneously pursued a career in comedy, joining LA's famed comedy troupe Groundlings. Liz grabbed roles in the comedies "Starsky & Hutch", "Spanglish", and "The 40-Year-Old Virgin", and also did stand-up on "The Late Late Show with Craig Ferguson". While waiting for production to start on "The Show Biz Show, with David Spade", she got knocked-up by actor Jake Weber, another Brit. They have spent the last two years raising their son, Waylon, in Malibu.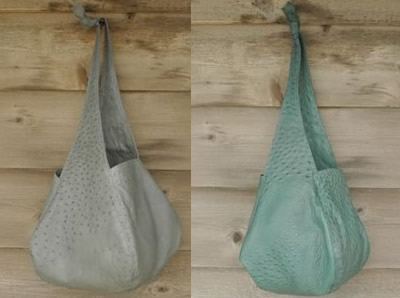 Ostrich Lady, $1955 (Colors: Bordeux, Slate, Cognac, Black). Ostrich Lil Lady, $1610 (Colors: Emerald Green, Bordeaux, Navy, Royal Blue, Black).
Her handbags are said to be geared toward "rich hippies". The bags come in beautiful colors of skins and the shapes are easy to fall in love with. My favorite is the Lady and Lil Lady. This bag can be worn as a messenger or just flung on your arm when you are on the go. This bag is even more stunning in exotic and has already gathered a celebrity following, including Cameron Diaz, Ashley Olsen, and Naomi Watts (added soon to the list will be me because I am in LOVE! with this bag). The clutches are fabulous also, especially the over-sized One Night Stand Clutch. This clutch is available in lamb, ostrich, and snake skin. Lux Couture will be carrying this clutch and I will let you all know once she has it in stock!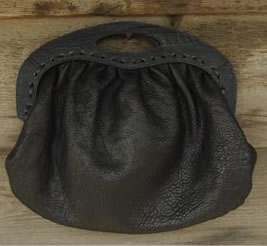 Lamb One Night Stand, $748 (Colors: Brown, Black, Cognac)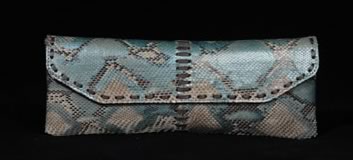 Snakeskin Corset Clutch, $667 (Colors Yellow, Chocolate, Metallic Sea Blue, Red, White Pattern, Black).
Go to Bird Handbags to see more of there amazing bags! We will be bringing you more info from this designer in the future.