From a Carry-On to a classic Beauty Case, Gucci has you covered
In Collaboration with Gucci
To me, one of the ultimate luxuries in the designer handbag world is travel pieces. This category isn't discussed as much among bag lovers, but if you love designer bags, it is the next step up when it comes to your collection. I've dreamed of owning a few designer luggage pieces—namely a trolley—and now I know what the trolley of my dreams is.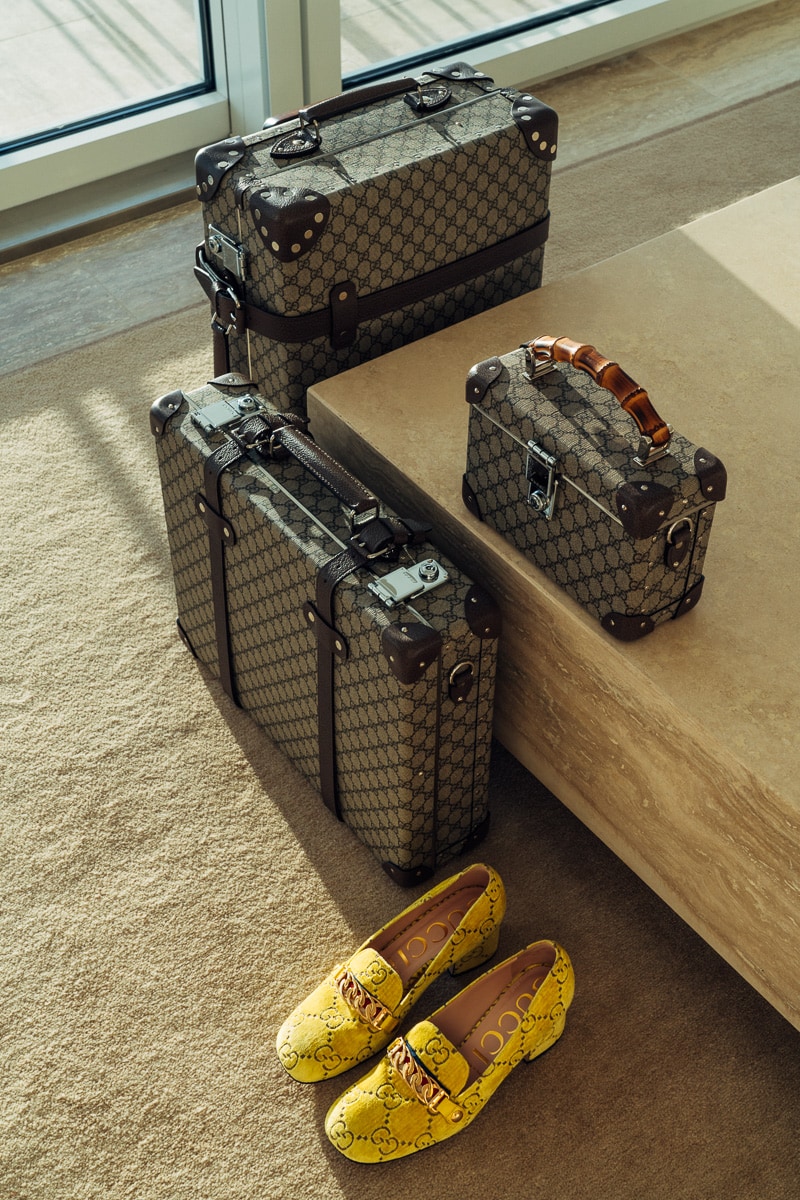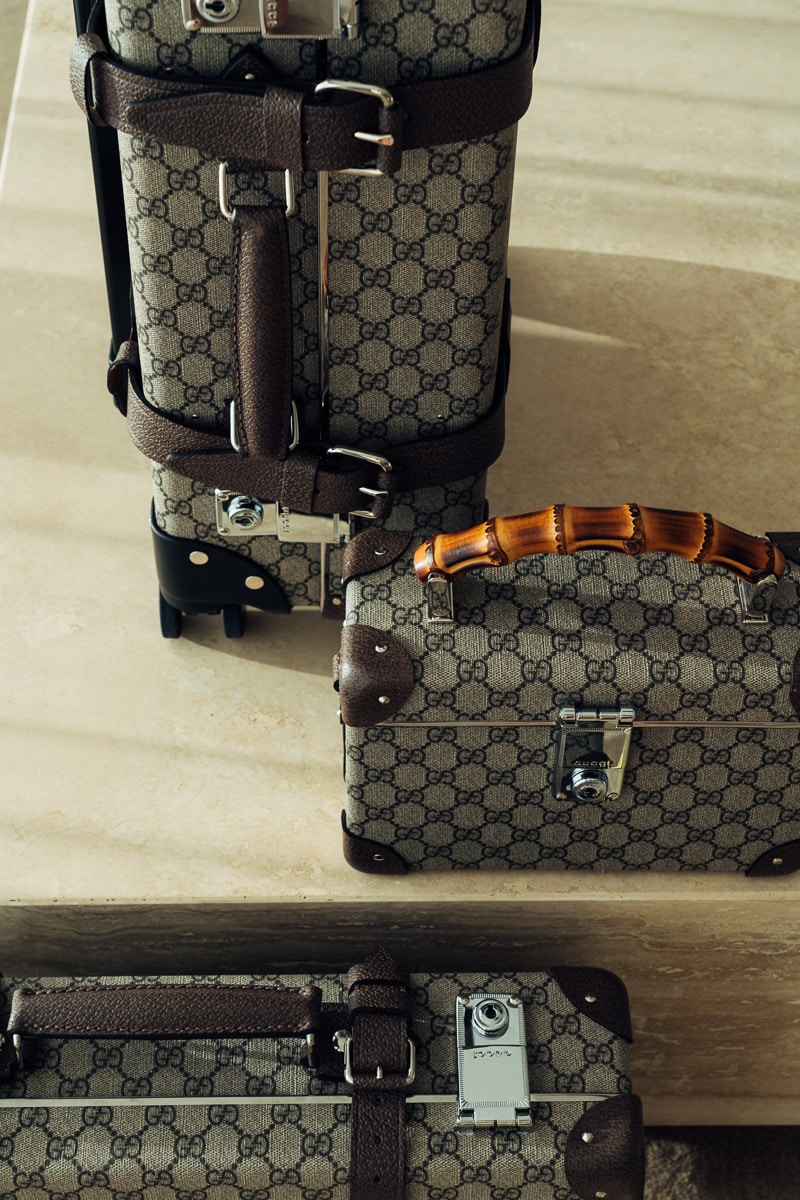 The return of the classic Gucci GG logo has taken fashion lovers (myself included) by storm. And to take your suitcase game to the next level, look no further than the Gucci Globe-Trotter GG line. There are three sizes of suitcases: a carry on, and a medium and large suitcase. Each contains every classic Gucci aspect you've come to know and love. This collection is a part of a special collaboration with Globe-Trotter, a luxury travel lifestyle brand established in 1897. The collaboration of the two brands melds skilled craftsmanship with distinctive classic appeal, with magnificent results.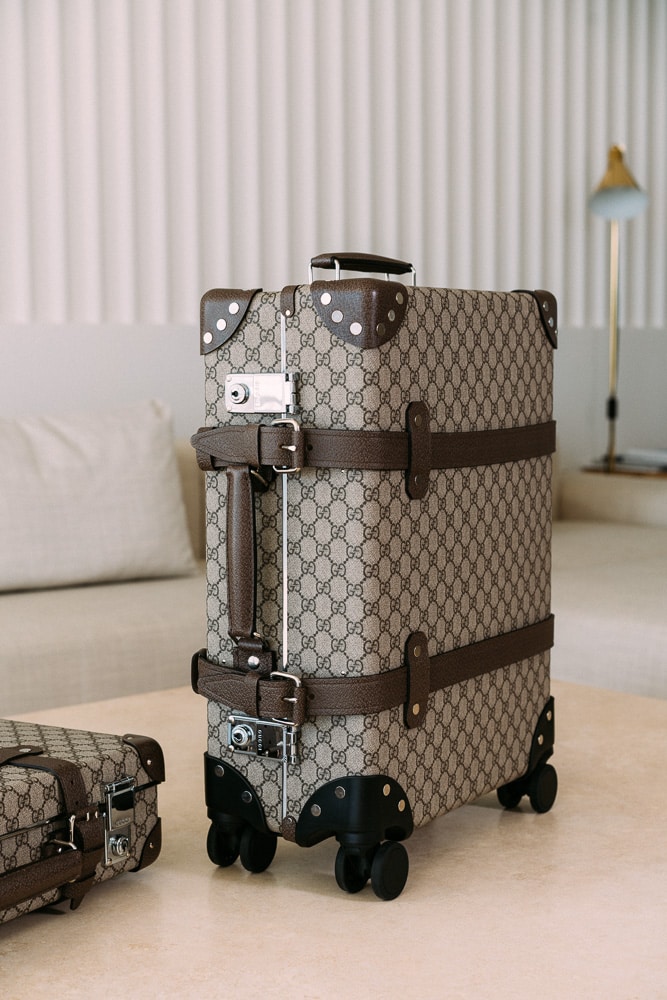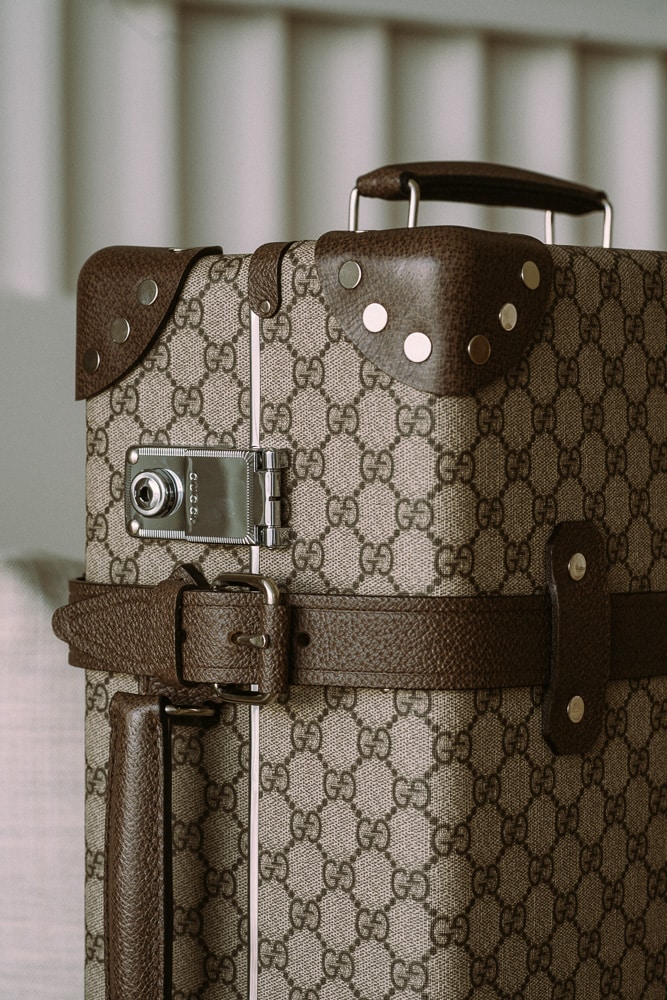 Each bag from this special collection is crafted in Hertfordshire, England, by highly skilled artisans using original manufacturing techniques and machinery dating back to the Victorian era. This process makes each bag extremely well-made, along with having the well-known Globe-Trotter identifying touches. But everything about each piece is oh-so-Gucci. The house's distinctive codes and motifs stand out on each design, from the beige and ebony GG Supreme canvas to brown leather trim.
The interior of the bag is lined in red cotton linen, with a double belt and lock closure. The handle has a 1″ drop, and there's a telescopic retractable top handle as well. This bag is the ultimate luxury item, and in my daydreams, I have planned countless trips I'd go on with these pieces of luggage. There are three sizes, Carry-On ($2,980), Medium ($3,890), and Large ($4,300) all available at Gucci.com now.
The Globe-Trotter Beauty Case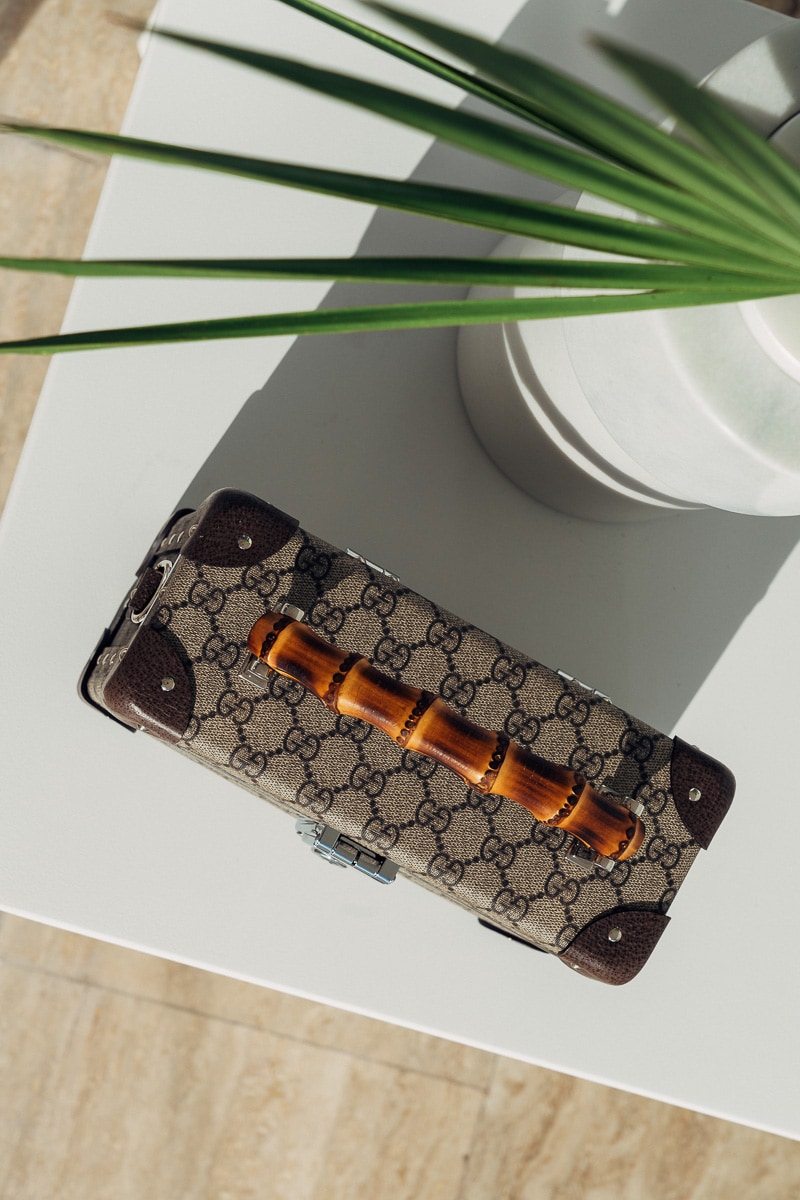 Another piece from this collection that I know you will love is the Gucci Globe-Trotter GG Beauty Case. Though it's called a beauty case and is part of this travel collection from the Fall-Winter 2018 Runway, this bag easily stands alone as a day-to-day bag. Of course it will hold your beauty items as well, but even with it's structured shape, it is far more roomy than I'd imagined.
You can easily fit the items we photographed inside and make this bag your own, from a beauty-focused carrier to your everyday bag. This Beauty Case features a signature Gucci Bamboo Handle top, which makes it an extremely classic Gucci look, paired with the GG Supreme Canvas Print and brown leather trim. The palladium-toned hardware pairs perfectly with the aforementioned details and looks really clean on the lock closure. The interior also features red cotton linen lining, and the bamboo handle has a 1.5″ drop, while the detachable shoulder strap has a 23″ drop. Pre-order is available now for $1,980 via Gucci.com.
When it comes to clothing, shoes, accessories and beauty, Gucci offers it all to pair with its Gucci Globe-Trotter Collection. From the oversized sneaker trend with a removable crystal twist to the limited edition fragrance with a sweet red berry scent to the coolest Cardigan with a NY Yankees patch, you can fill your Gucci travel gear with items that you fancy. Right now is the best time to be Gucci gal or guy and this collection only further proves it.
Shot on location at the Four Seasons Surfside in Miami, FL.