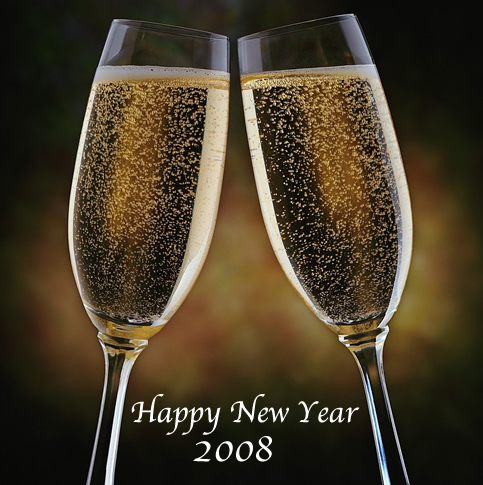 Vlad and I want to wish you all a very happy and safe New Year! We rang in 2008 together in sunny South Florida with friends and family, lots of food, and much fun. We hope you all had a fabulous night and will have a safe, healthy, and prosperous 2008.
Thank you for your support throughout 2007. Our website and forum have experienced tremendous growth thanks to all of you who keep coming back and contributing. We will be bringing you more exclusive interviews, giveaways, and handbags news in 2008!
We will be back to our regular posting schedule tomorrow (and will announce the winners our of fabulous December giveaway later this week!!)
Happy New Year!