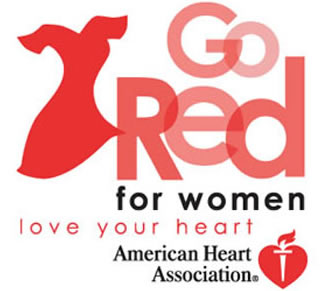 Our lives are very busy, taking care of family, friends, and work which leaves little time to care for ourselves. It is important we always make time for ourselves and our health. So take some time out of your busy life to learn more about your heart and heart disease. Heart disease is the number 1 killer of women in America and this month the American Heart Association is trying to raise awareness for women.
Go Red For Women is a movement passionately dedicated to helping women fight back against heart disease, the No. 1 killer of women in America. By putting our passion together with positive action, we can continue to educate other women about their risks and help them find their own personal path to better health for life. The goal is a 25% reduction in coronary heart disease and stroke risk by the year 2010.
So join Go Red for Women HERE. Sign up is easy and you will join thousands of women who are hoping for a better self, and for better health of women world wide. Also, you can take the Go Red Heart Check Up Quiz to help learn more about your heart and make a personal action plan.
Lastly, share your story with other women. We can empower one another to live healthier lives by sharing our stories and helping motivate others. Share your story here and read others.