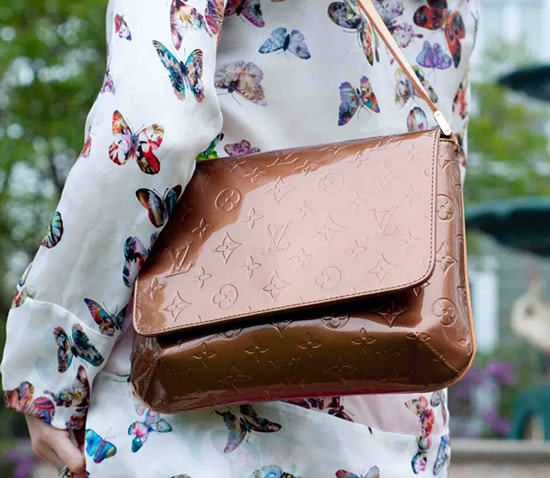 Another week and more amazing entries for #featuremybag on Twitter flooded in. It seemed Chanel bags were the top choices this week as were outdoor photos.
The photo @LeticiaGuerra submitted won us over because of its crisp look and delightful composition. @LeticiaGuerra showcased her Louis Vuitton Vernis bag along with a butterfly patterned top, which was the perfect combination. For this photo, Leticia wins a $25 Amazon gift card.

It was hard to pick our favorite photo, and here are our three runners up:
1) @LarissaBooker – black, white, and red, this photo has life and pops!
2) @pryncezzkaren – love how she matched her Chanel bag with a Chanel manicure
3) @kazahel – we love her Kate Spade satchel paired with a hot cup of Joe and a book
We run this feature every Monday. Make sure to follow PurseBlog on Twitter and share your bag with us next week! Use the hashtag #featuremybag so we don't miss your entry!