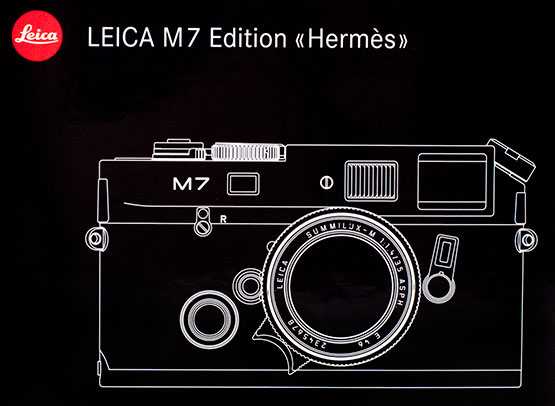 When two masters of their domain come together to collaborate, no chin is safe from slobbering, wet drool. In this case, the German manufacturer Leica Camera AG and the Parisian high-fashion house Hermes joined forces to create a very special limited edition camera, namely the new Leica M7 Edition Hermes.
I know that this is the PurseBlog and I am going off on distant tangents here. But let me elaborate. I have three good reasons to share my new acquisition with our readers.
Firstly, I am an avid photographer. Not only do I occasionally contribute to the editorial with my Shutterbags bit, but I also enjoy photographing in my spare time.
Secondly, I am an avid Leica fan and collector. Their optics are outstanding, their rangefinder cameras are legendary and have worked their magic in skilled hands of masters like Henri Cartier-Bresson and Annie Leibowitz.
Thirdly, it's Hermes! There is a good reason that the iconic fashion house's enthusiastic crowd is one of the most active and devoted on TPF. Hermes' leather working, craftsmanship and history are second to none.
If that does not convince you, I may just flat out say that I am bloody excited and just want to show off!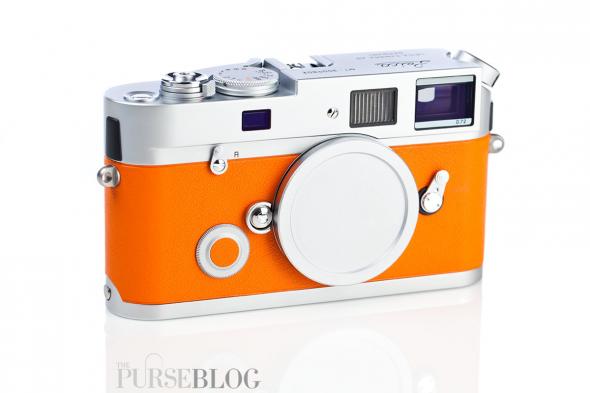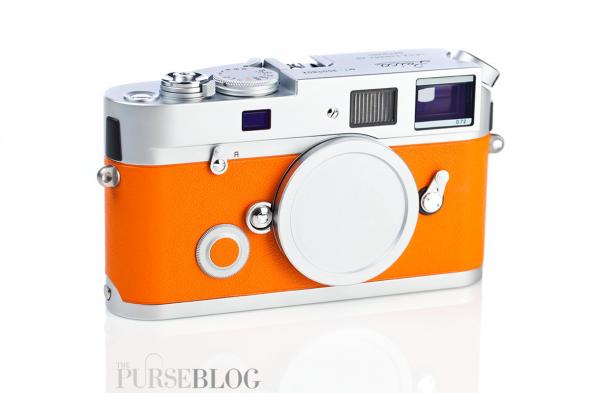 This is not the first time that these two iconic companies have joined up to collaborate on a 35mm film M-body. Back in 2003, the first love child came in form of a Leica MP "Hermes Edition", which was built in a small series of only 500 kits and featured exquisite Barenia calfskin and a 35mm f/2 Leica Summicron-M ASPH in silver chrome.
Hermes has a solid track record of collaborations with other luxury manufacturers, prime example being the spiffy Bugatti Veyron Fbg par Hermes which I had the pleasure of personally discovering back in 2008 in NYC. With a price tag of (now) over $2mil dollars, the car will have to wait.
This new Leica M7 "Hermes Edition" kit includes an Hermes-adorned M7 35mm film rangefinder, a Leica Summilux-M 35mm f/1.4 ASPH wide-angle lens, a matching classic round lens hood, a Leicavit M rapid winder and an Hermès leather carrying strap, and presents itself in a beautiful linen-covered, silk-lined box. The body of the rangefinder is covered in supple "Swift" calfskin which is, of course, hand-wrapped after a time-consuming tanning process that gives it a fantastic luxurious feel. This series is limited to 100 kits of classic Hermes Orange (serial numbers 1-100) and another 100 kits of Etoupe (101-200) worldwide. As you can see from the images below, I received the early number #8 of the series.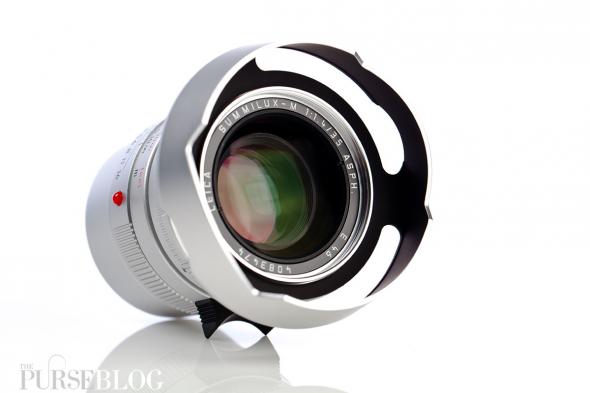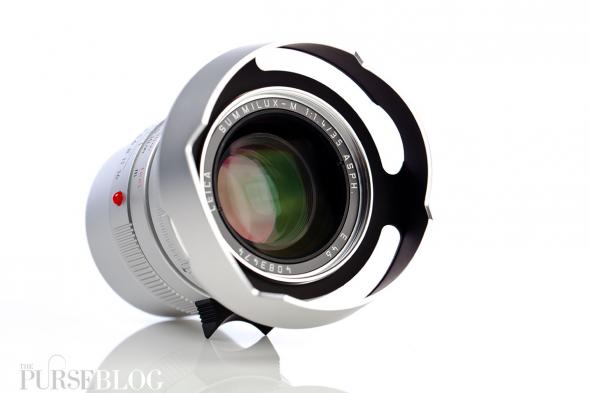 The beautiful M-body is accompanied by an equally stunning silver chrome 35mm f/1.4 Summilux-M lens. As I learned from our local Leica guru David Farkas of Dale Photo, the unique part about this limited lens is that Leica created a new production process to silver anodize the lens' aluminum alloy barrel and rings; unlike in previous lenses, where the silver chrome effect could only be applied to much heavier brass barrels and rings. As a result, this silver chrome 'Lux is the same weight as the black anodized version which is a first for Leica.
Edit: As it was pointed out correctly on Leica Rumors, previous M8 limited editions had silver chrome aluminum alloy wide-angle Elmarit-M lenses already. The fast 35mm 'Lux is new, however.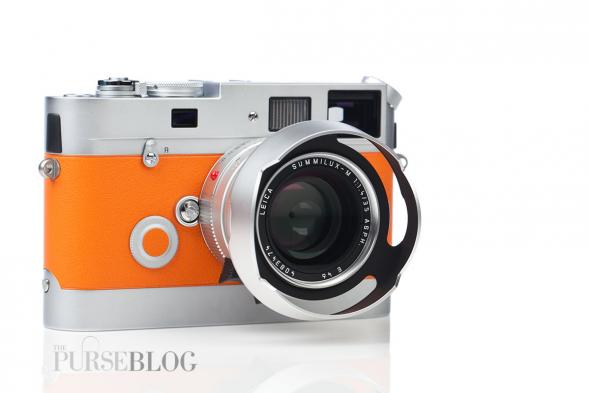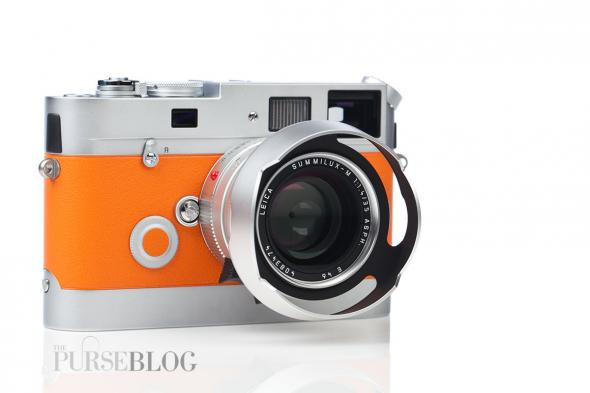 You see, I am going to get a whole lot of crap of many Leica enthusiasts for saying this, but for me personally, this is an investment piece that will never see a roll of film. This camera will remain in its cozy silk-lined box until I get a worthy cabinet to display it in for a while, then it will go back to rest in its dark box. If I want to go and throw a rangefinder around, I can rely on my classic M6 to get the job done.
The price for this limited edition is $12,950, I got mine from the good folks at PopFlash Photo. You may inquire at 1.805.492.6548, though I do believe that they are out of stock.
It is currently available at Adorama. Only 200 world-wide are available, with very few designated for the North American market.
The Gallery