The Lunar New Year marks the first new moon of the lunisolar calendar, beginning on February 12 this year and celebrations have already begun in observance of the year of the Ox. Though widely known as Chinese New Year, this celebration is actually traditional to many East Asian countries and is an important holiday meant to bring together family, celebrating life and sharing blessings and abundance with those you love.
In recent years, more and more luxury brands have capitalized on this important time in Asian culture, creating special products meant to commemorate the Lunar New Year. Maria Grazia Chiuri and the House of Dior release the latest must-have collection ahead of the upcoming holiday. This capsule collection includes reinterpretations of fan favorite bags, tugging on the heartstrings of Dior lovers around the globe.
The House of Dior presents a range of pieces specially designed for the Lunar New Year, meant to pay homage to one of China's most important holidays. A stunning array of flowers is presented, appearing on a wide range of products. Aptly called Dior Hibiscus, this beautiful floral motif is set on beige backdrop and features red florals as red is widely known to be a symbol of good fortune and joy. This delicate motif is said to be inspired by Hibiscus rosa-sinensis, which is better known as a "China rose".
The iconic Dior Book Tote and Lady Dior are featured in this ethereal collection alongside a slew of other accessories and RTW pieces including flowing skirts and romantic tops. These stunning creations celebrate the beauty of nature and the importance of this celebration in Asian culture. Shop the collection now via Dior.com and view more from this capsule below.
1 / 6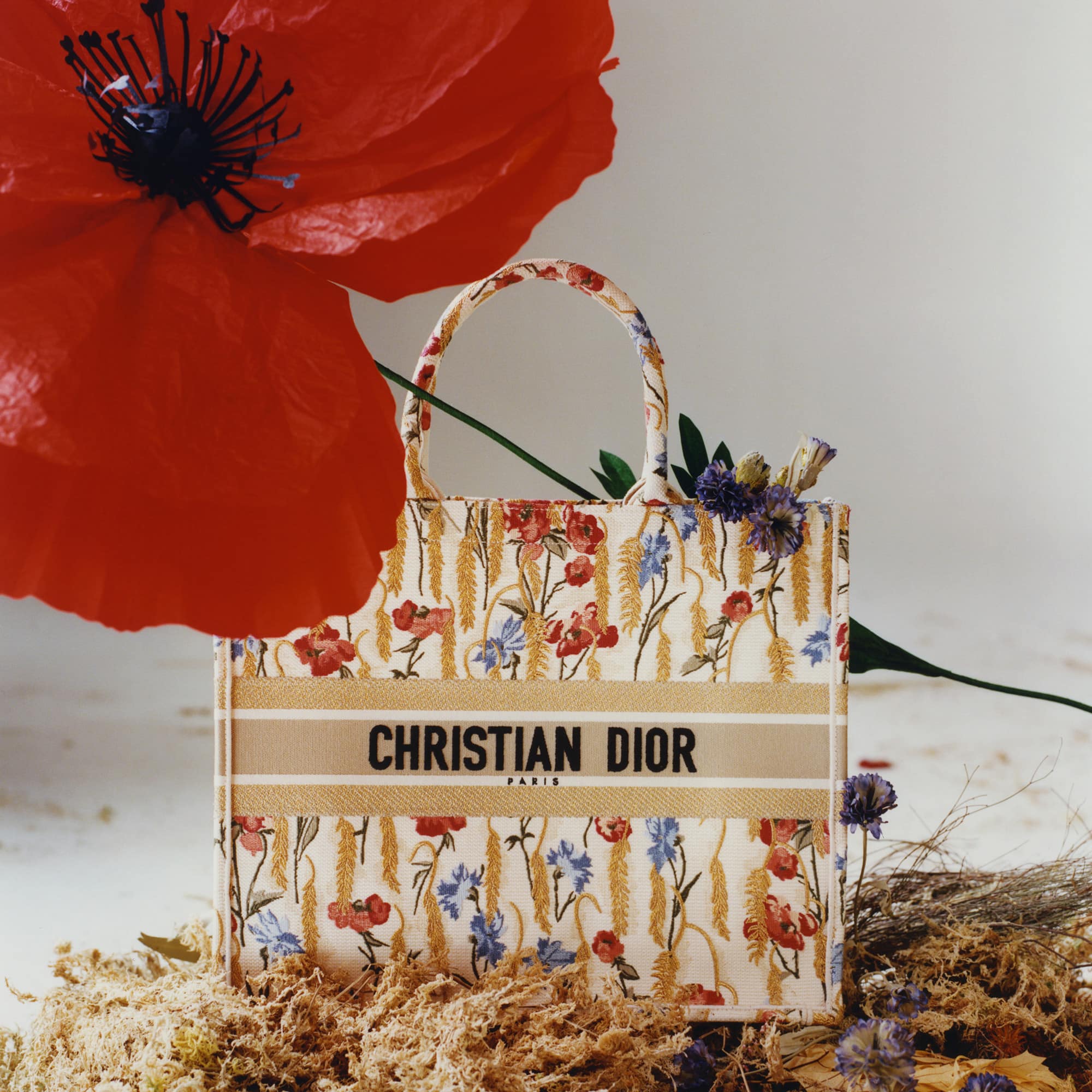 2 / 6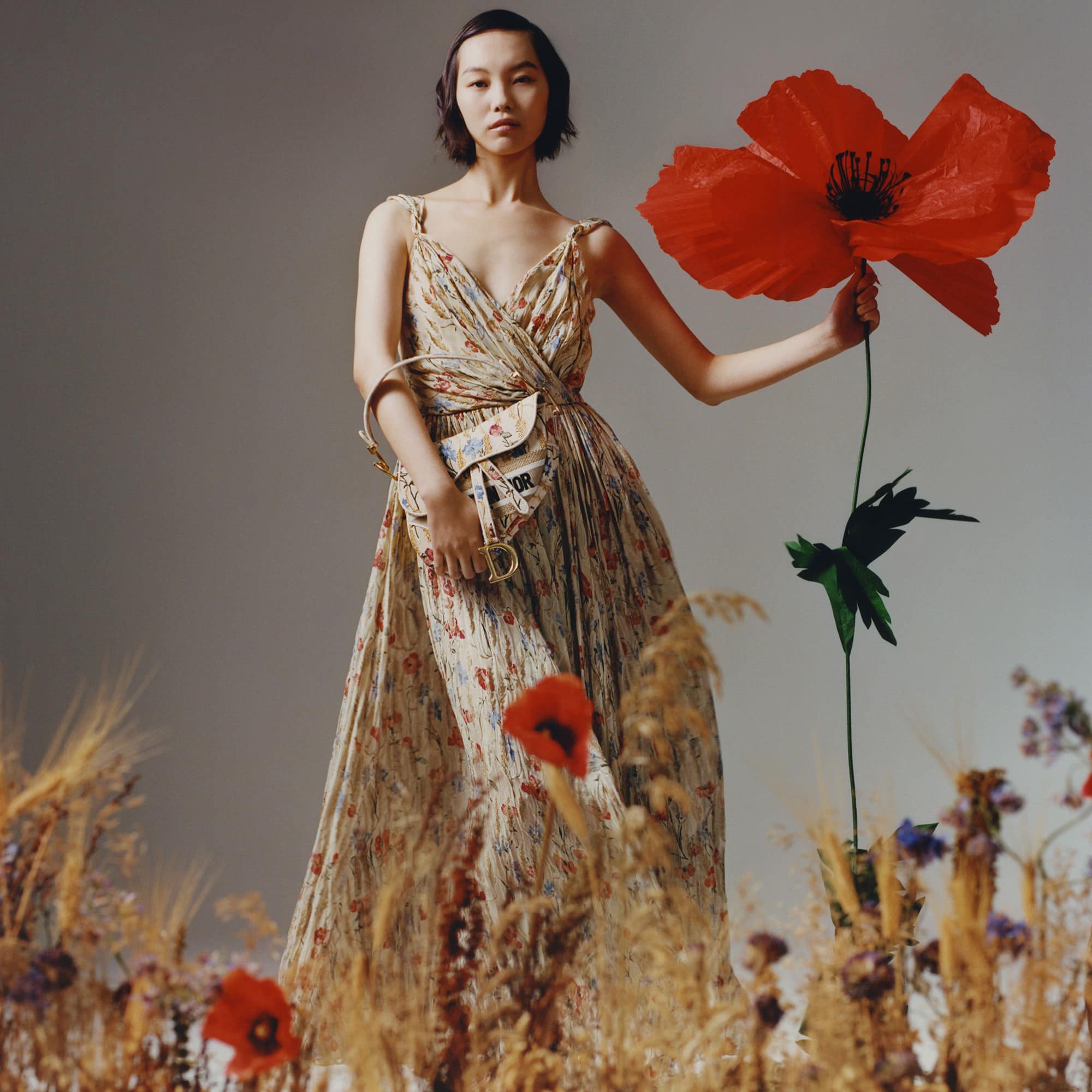 3 / 6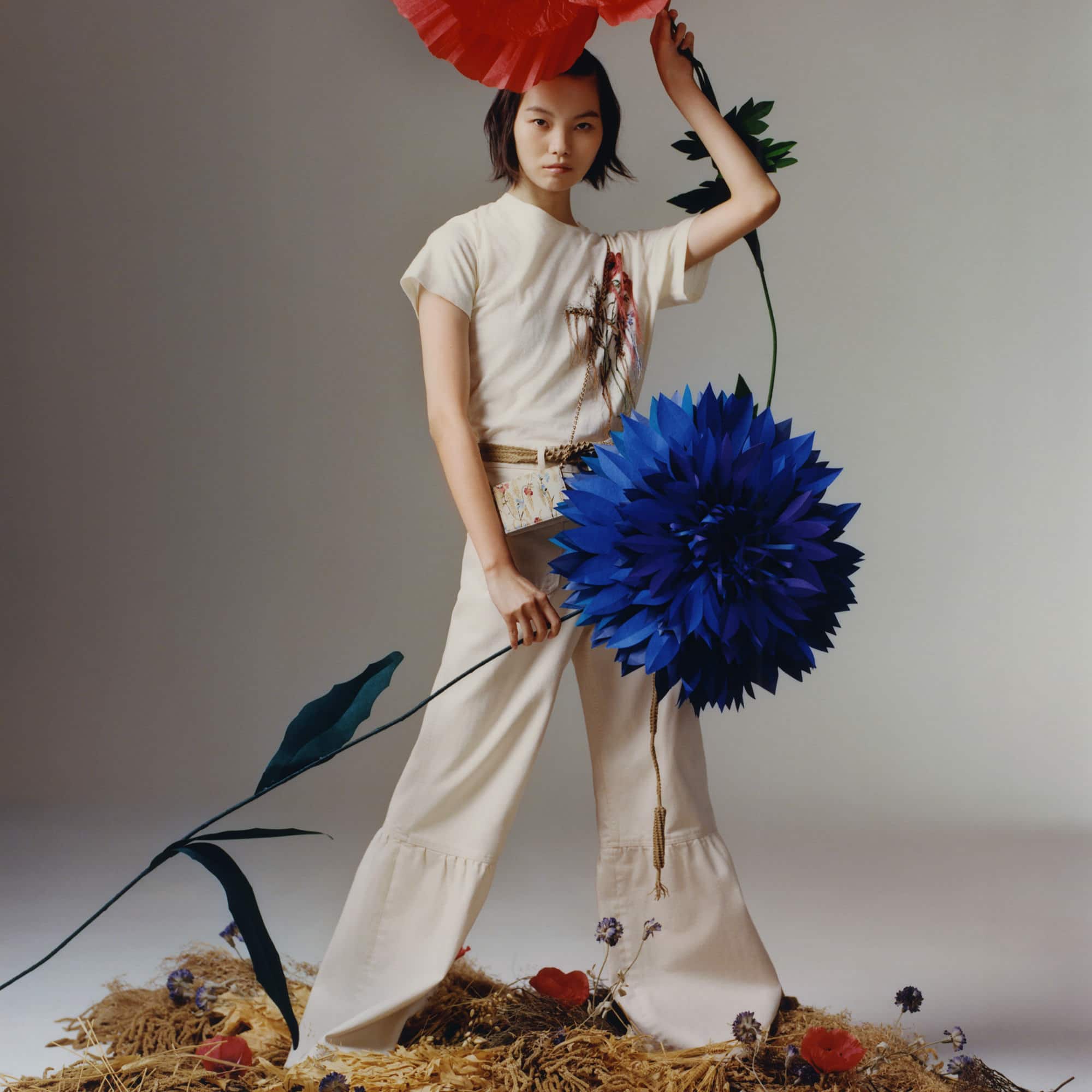 4 / 6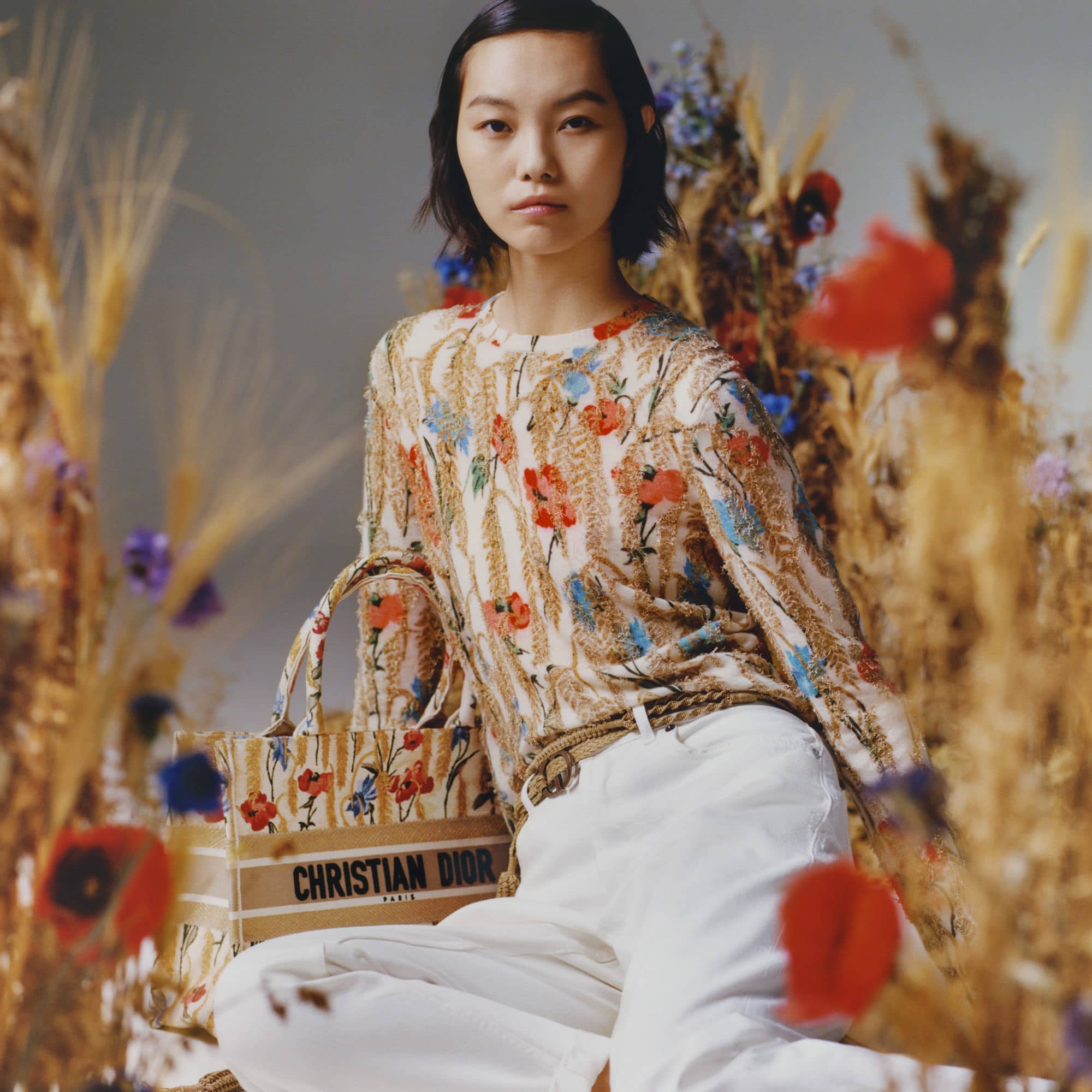 5 / 6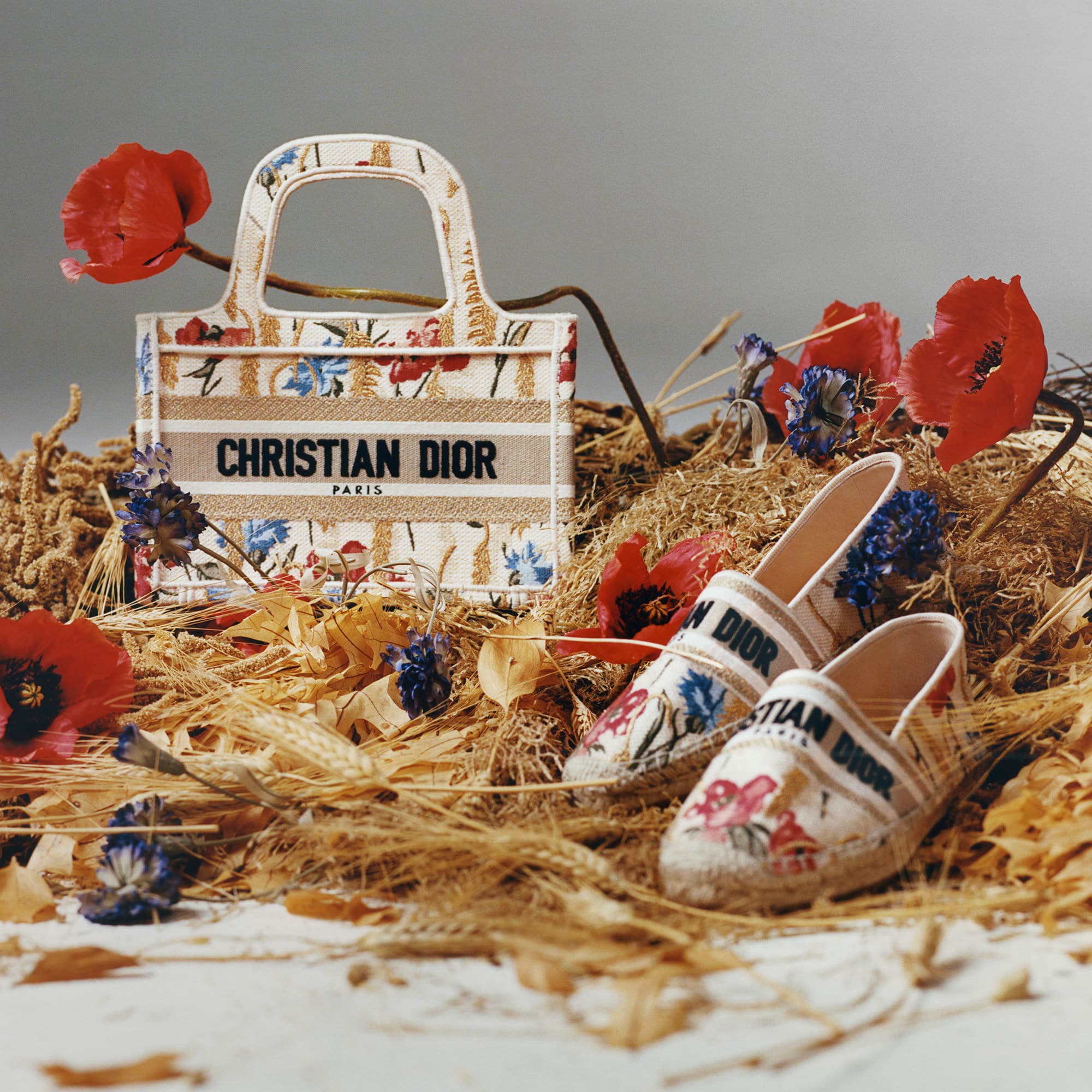 6 / 6