Dior has an advantage that only a tiny handful of other fashion houses enjoy. Because the brand resides at the very top tier of fashion houses and because it has a history so rich and storied that it'd make a marketer weep, Dior can not only make handbags out of the world's rarest, finest exotics and expect to sell all of them, but the brand can make interesting, challenging bags that retail for $30,000 and expect to sell those, too.
In his time at Dior, Raf Simons has never shown much of a predilection for solid-colored bags, and that continues into this collection. Instead, colors shift in non-intuitive ways and combinations; some of them are pieced together from different materials, others are simply dyed.
Either way, it's a challenging notion of what a luxury handbag can look like. So much of the industry relies on traditionalism to telegraph value, and although these bags come in familiar shapes, how they're treated is thoroughly modern. Simons is doing the hard work of creating the notion of what a luxury brand can become, and the collections' bags continue to be a big part of that.
[Photos via Vogue.co.uk]
1 / 19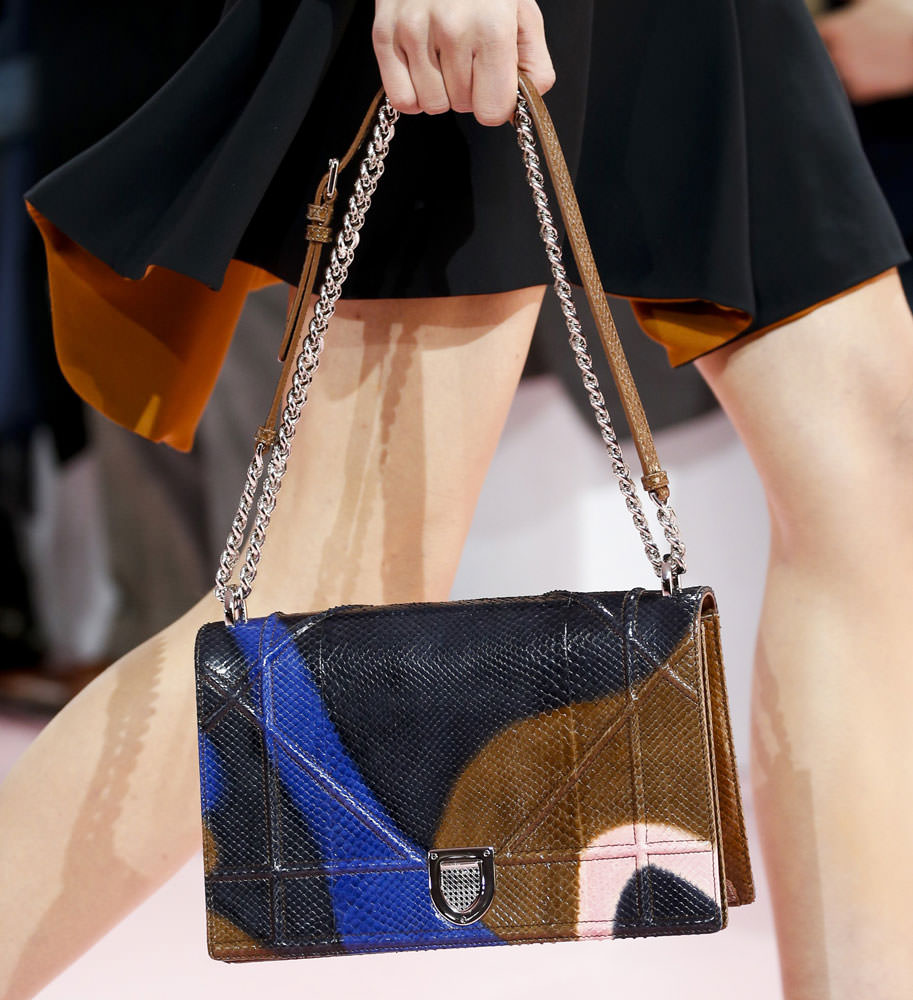 2 / 19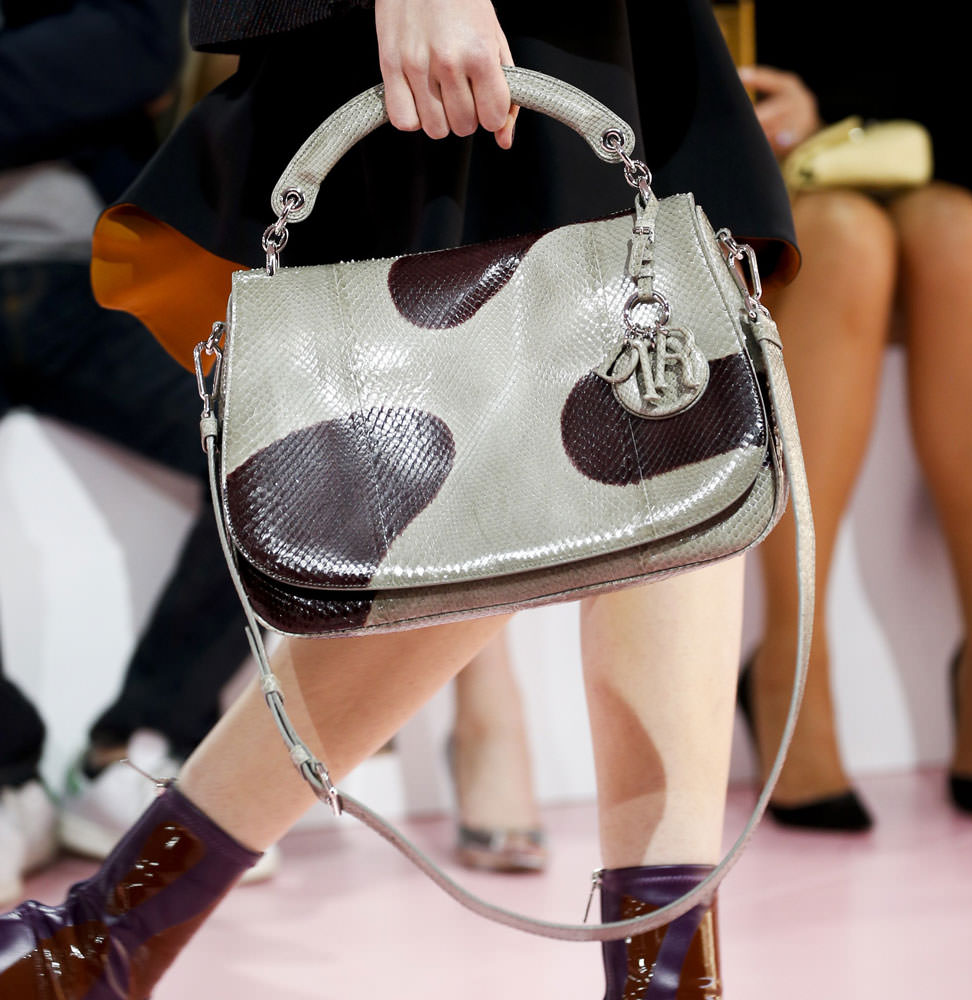 3 / 19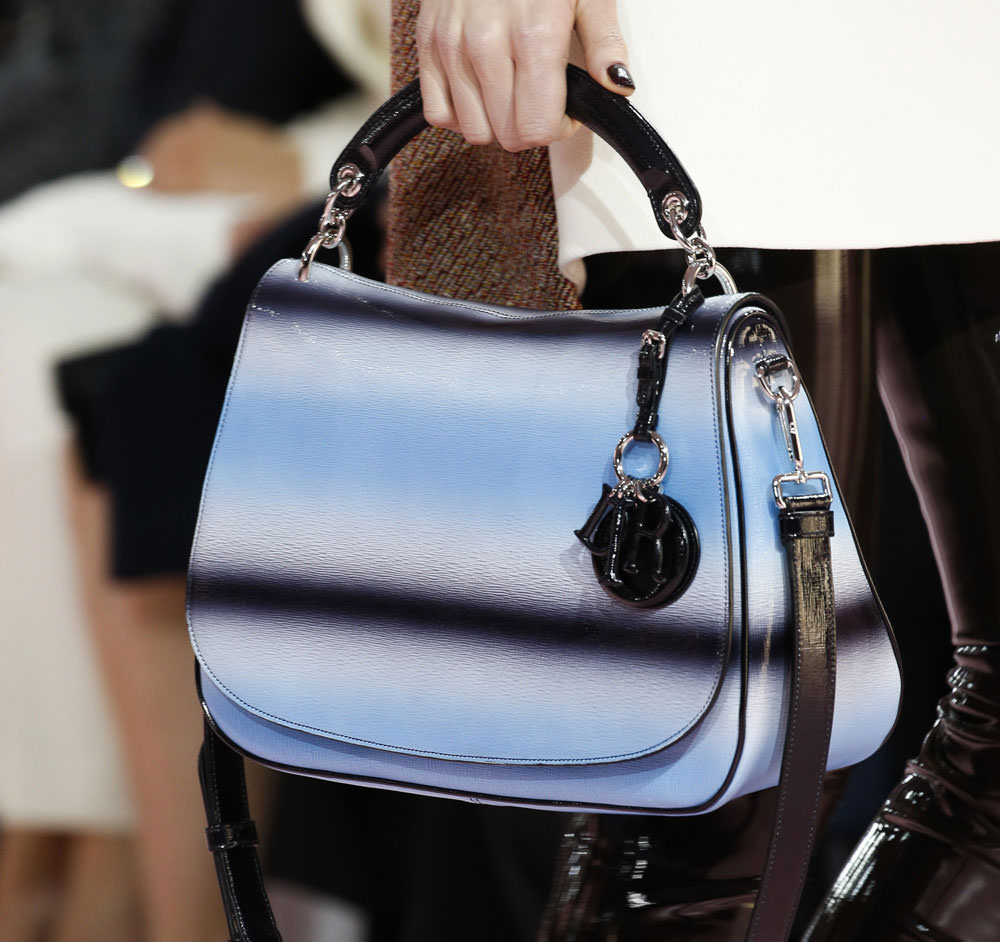 4 / 19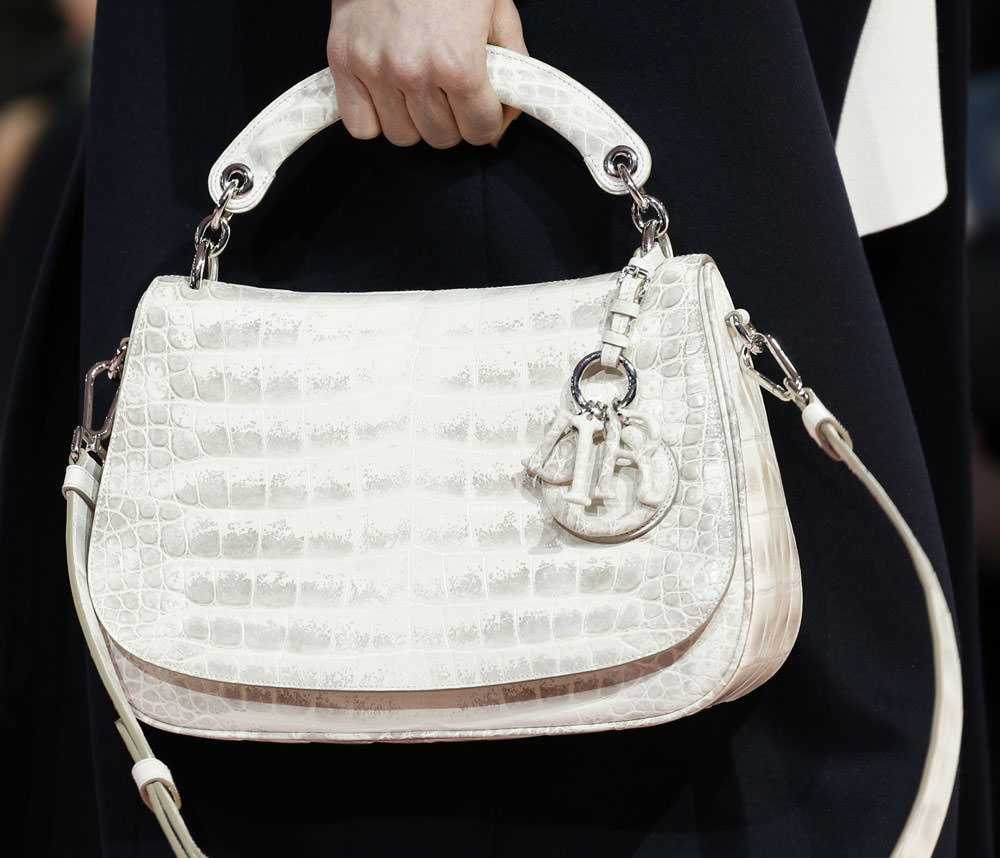 5 / 19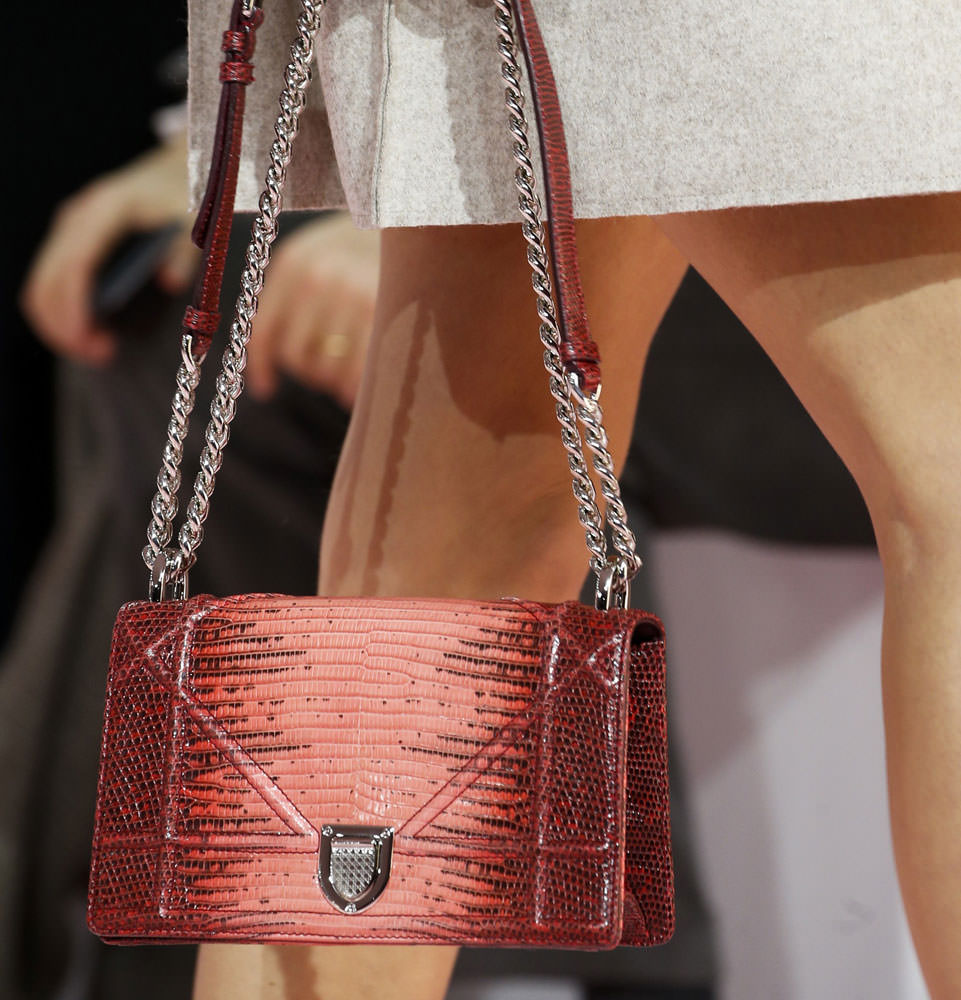 6 / 19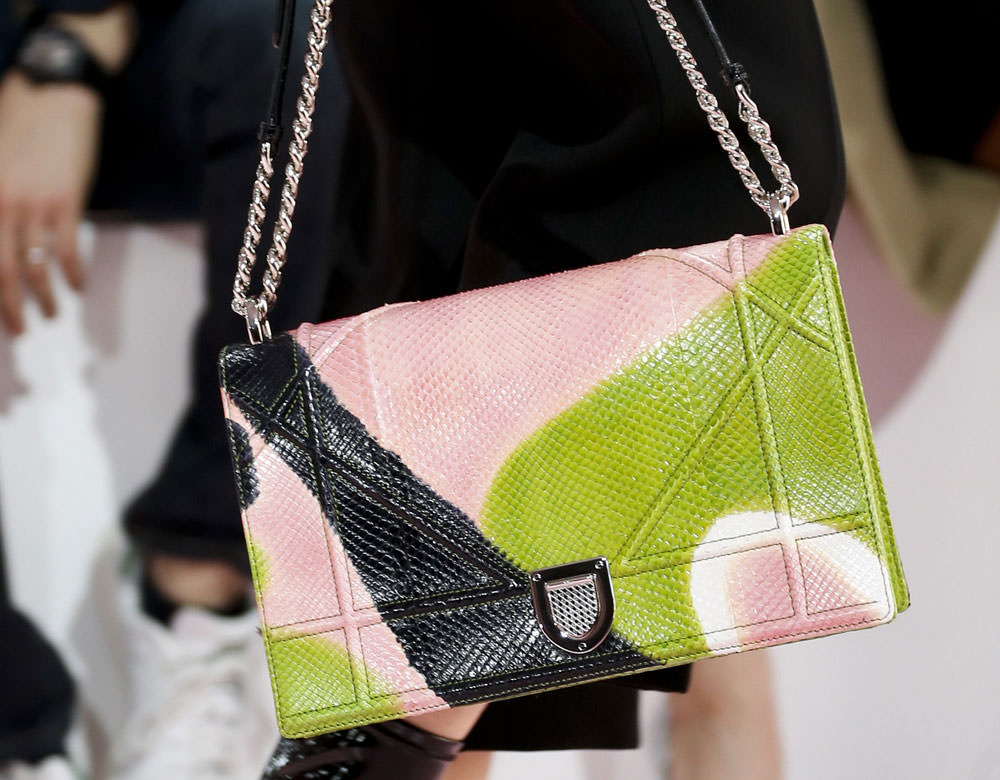 7 / 19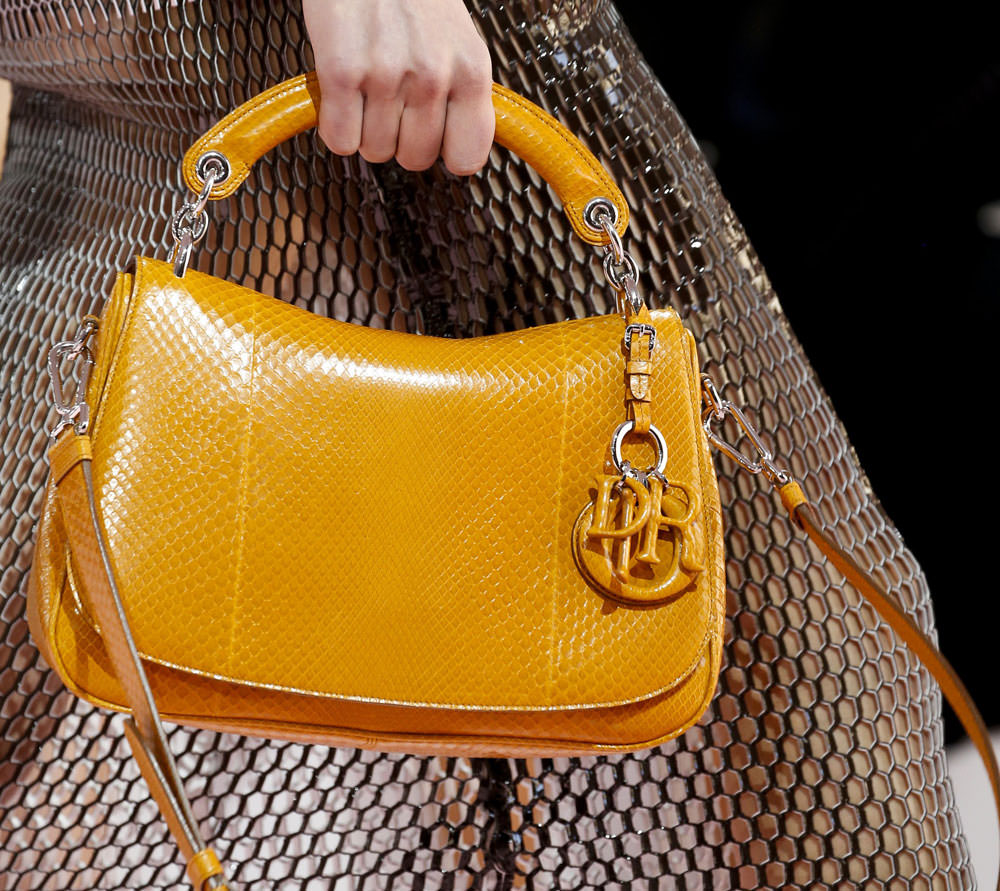 8 / 19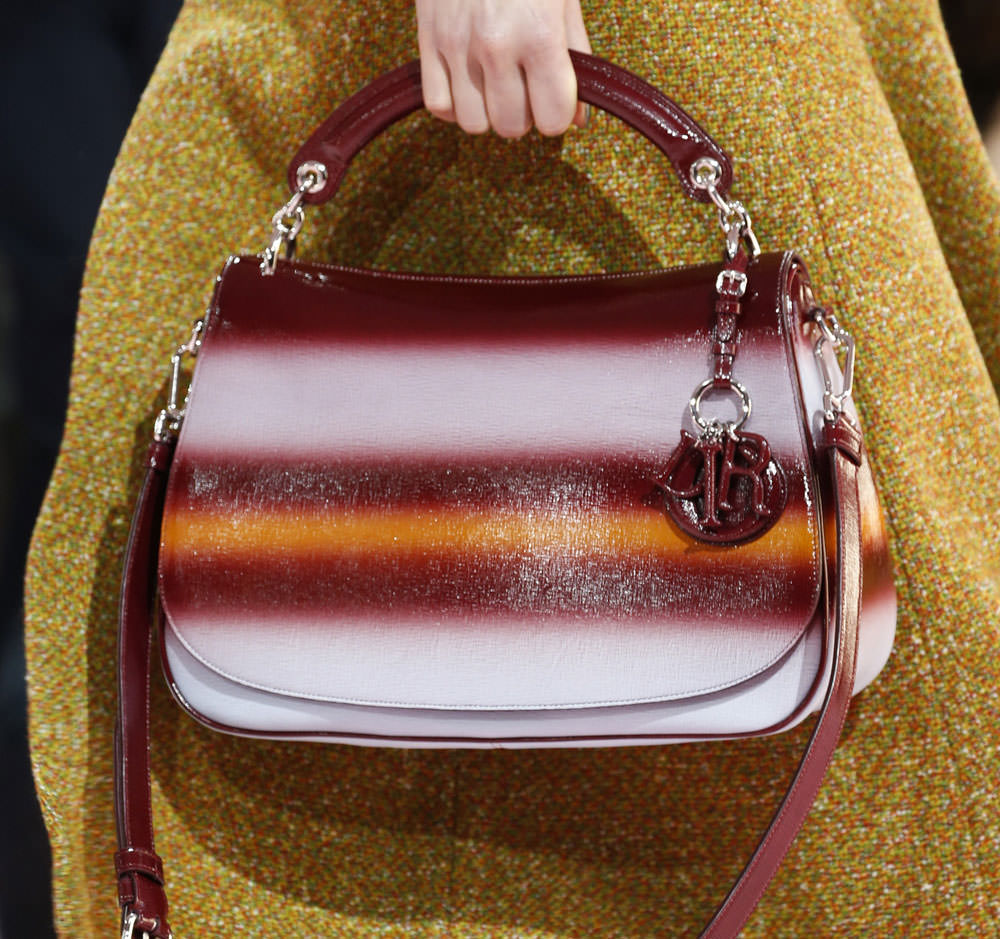 9 / 19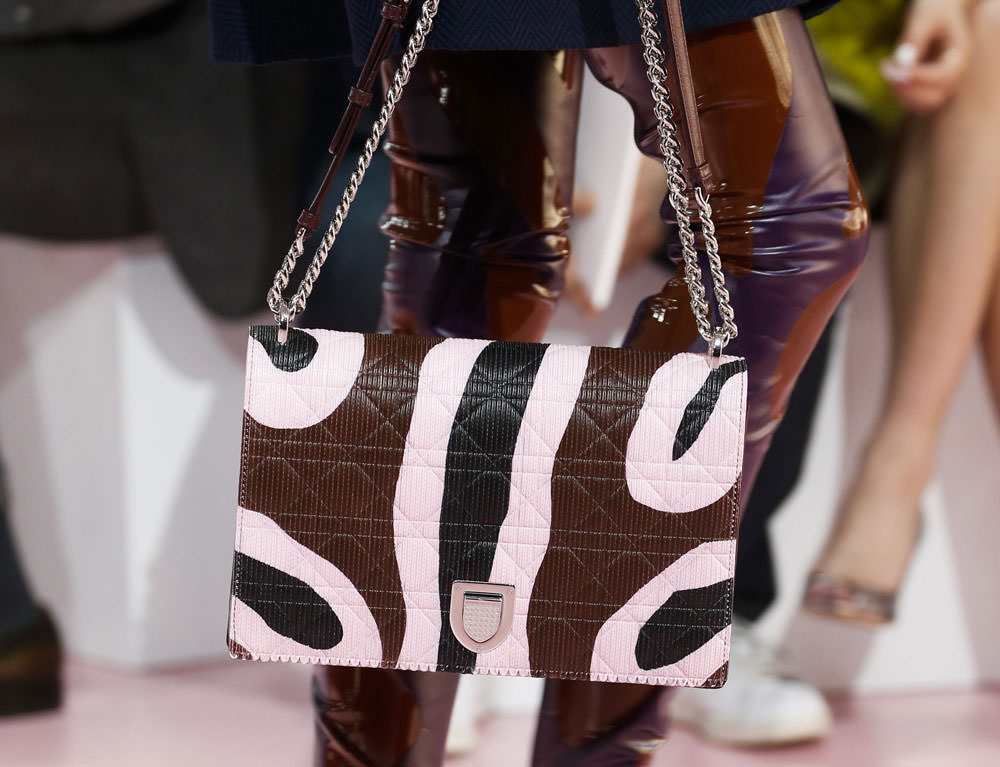 10 / 19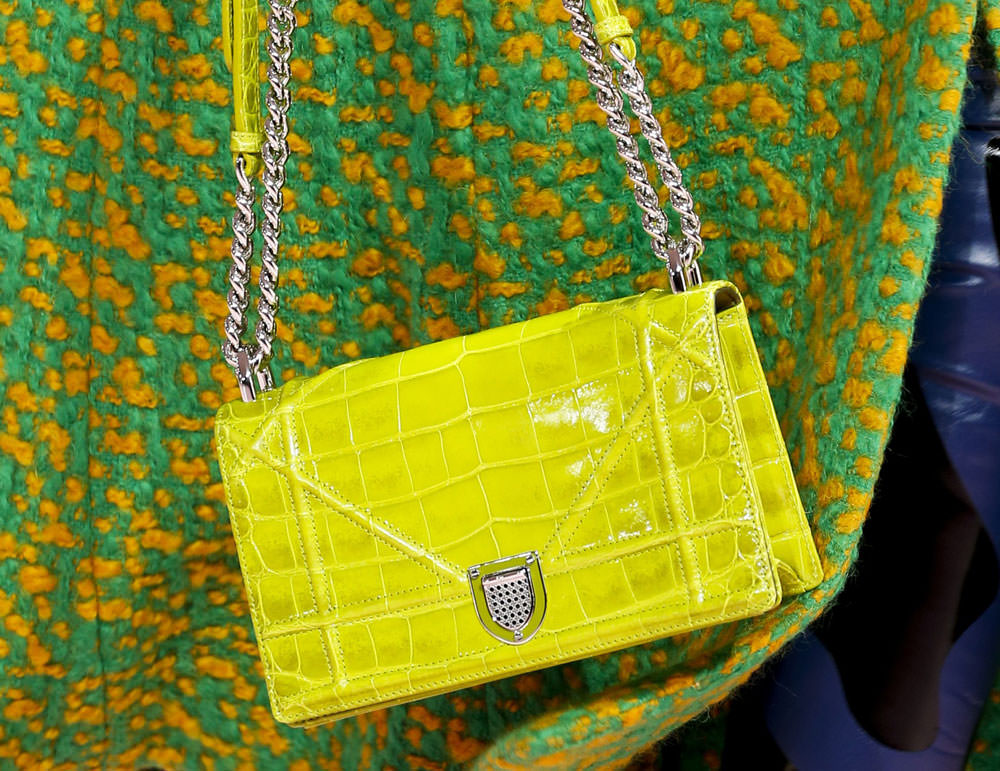 11 / 19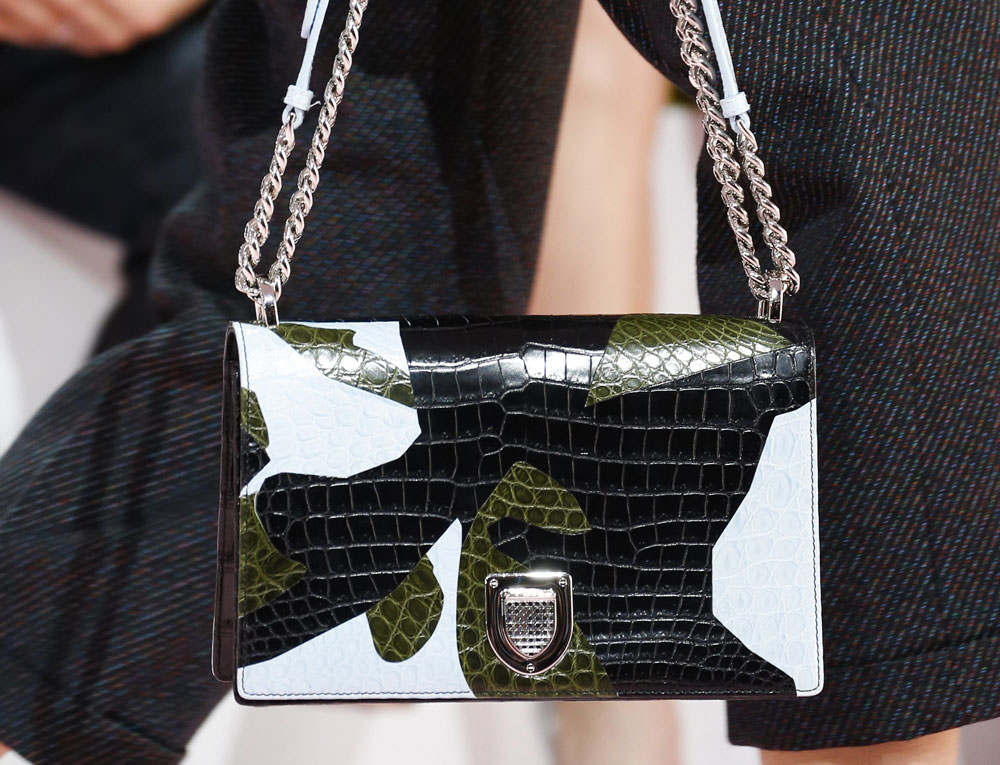 12 / 19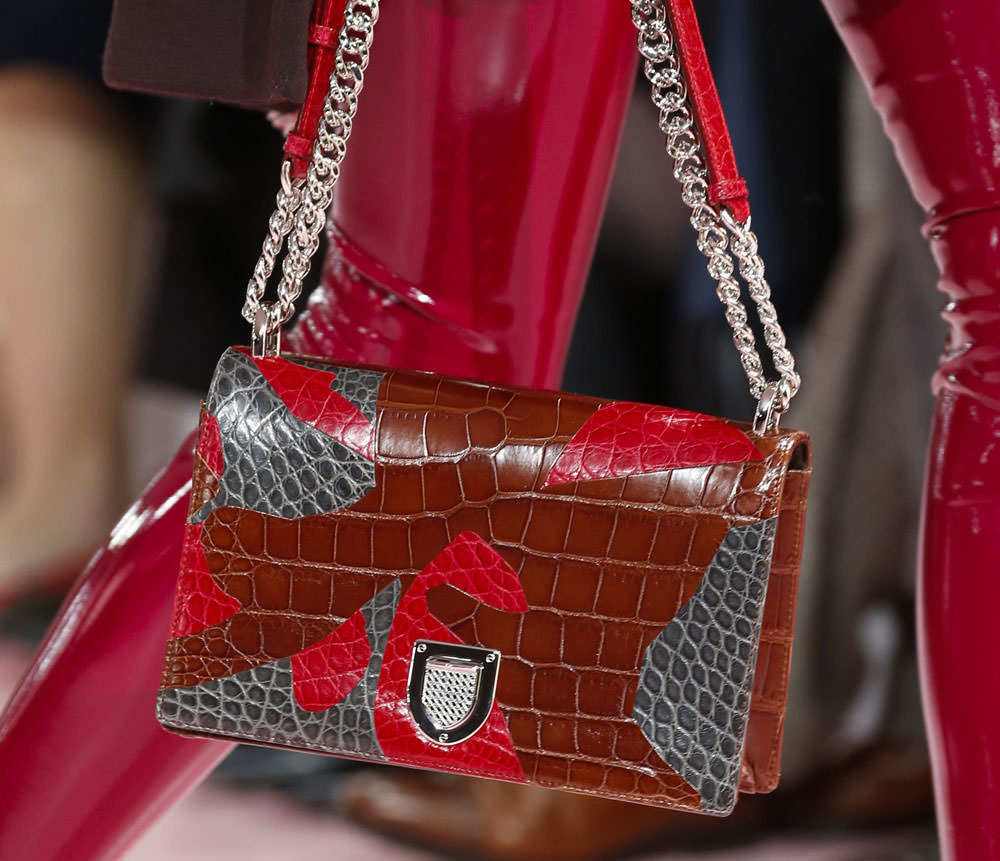 13 / 19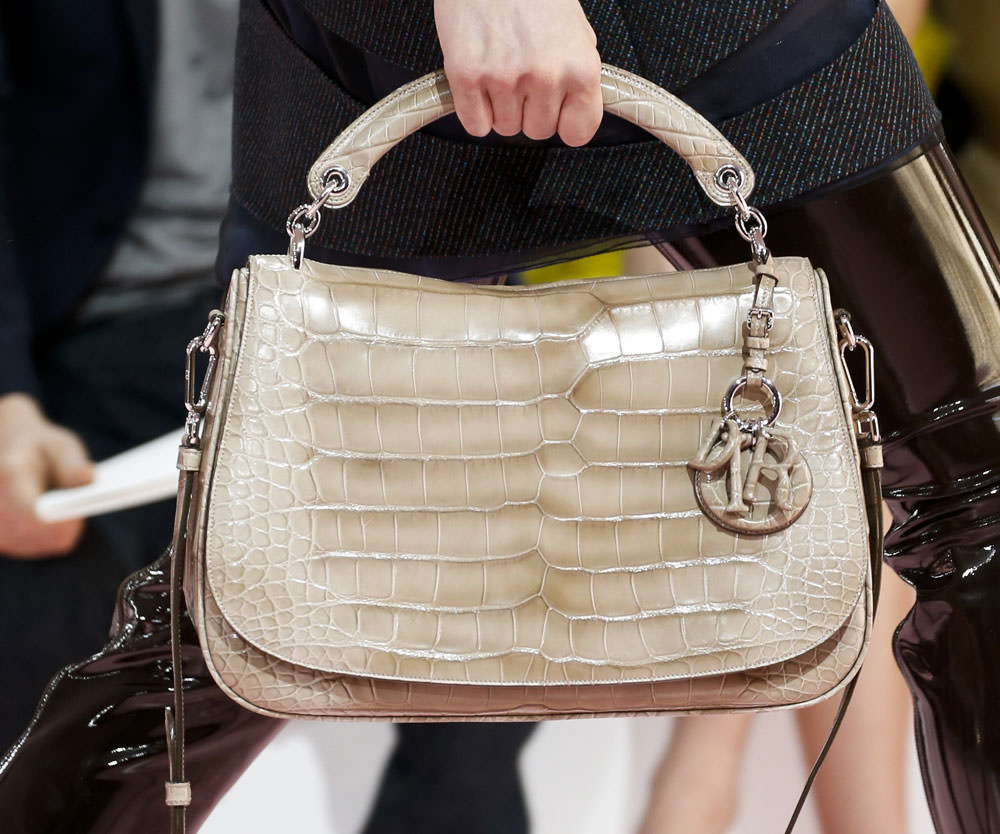 14 / 19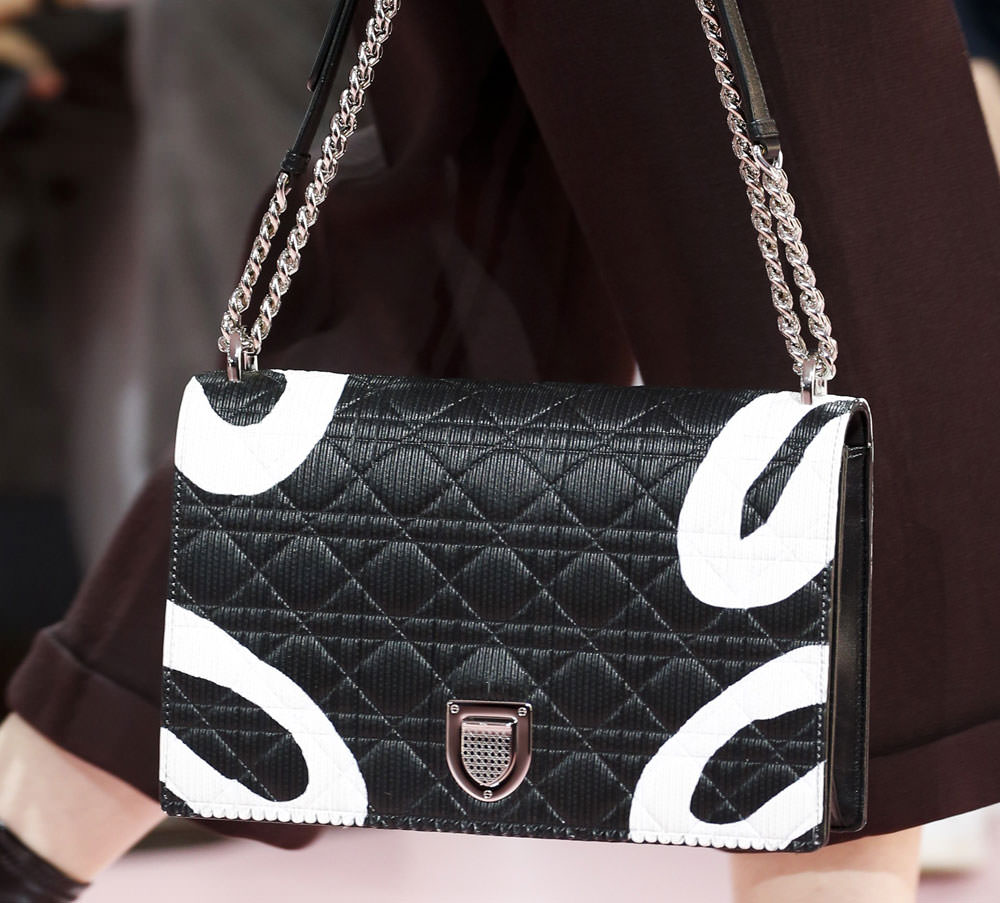 15 / 19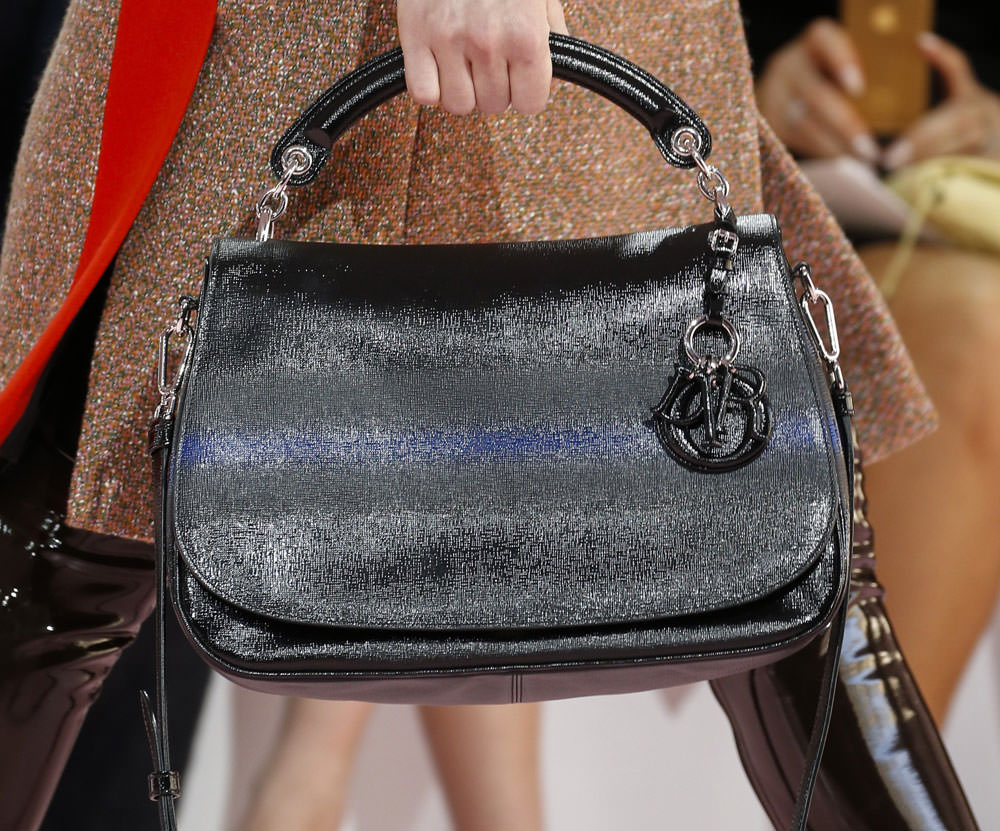 16 / 19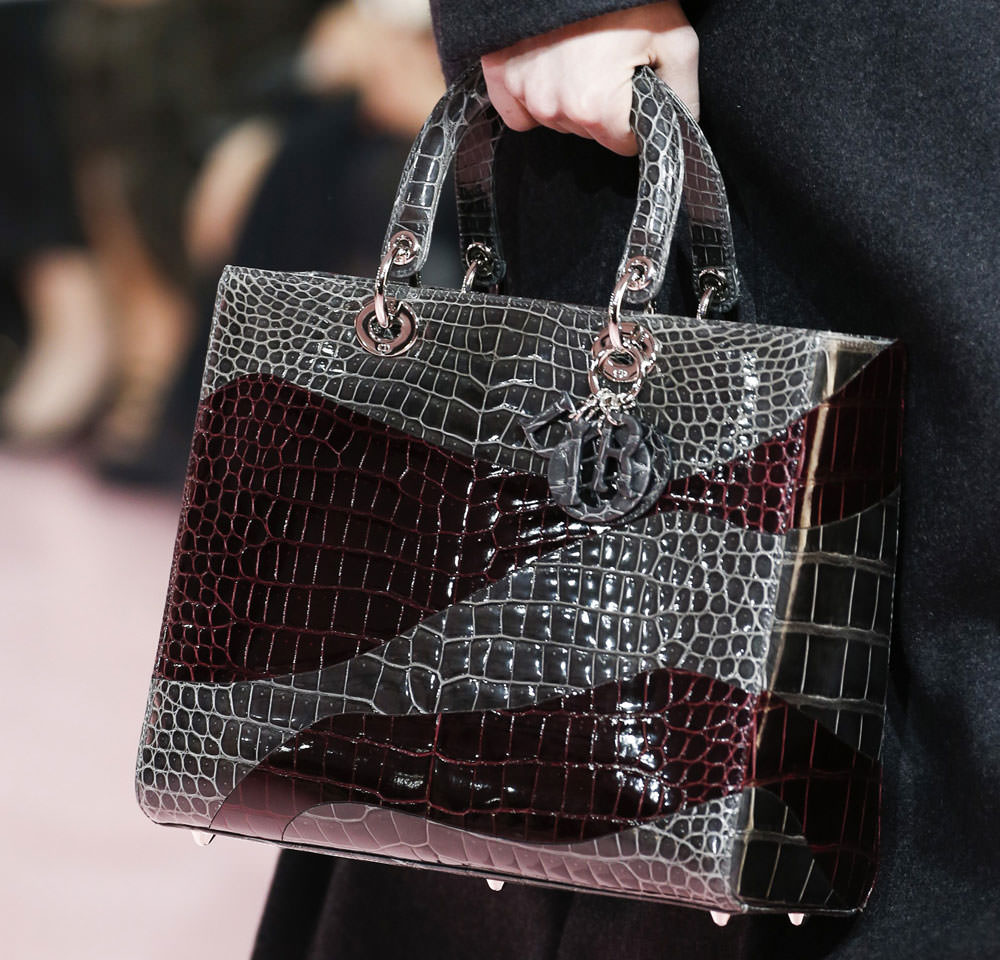 17 / 19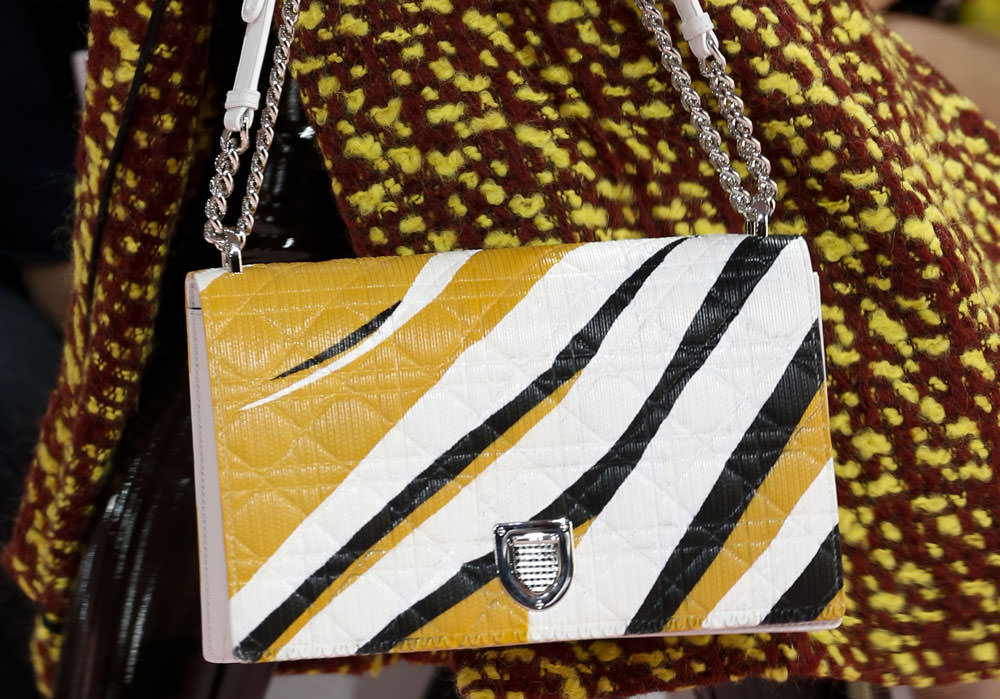 18 / 19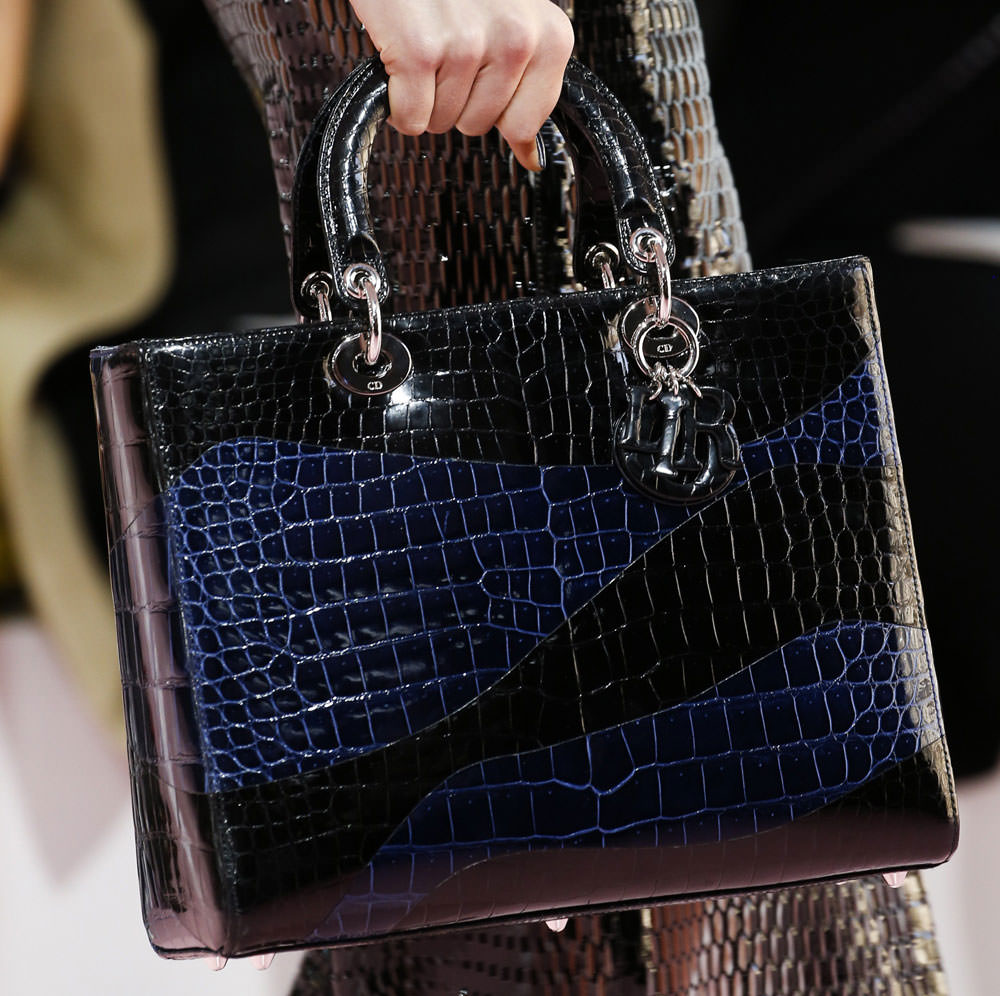 19 / 19