When Chanel showed its Fall 2014 collection, it was clear Karl Lagerfeld had his mind on food. The collection took place in a fully decked-out Chanel supermarket, and the bags and accessories were quirky and fantastic as we've come to expect. The Chanel classics will always be part of the brand, but the intensely playful seasonal collections consistently pique my interest.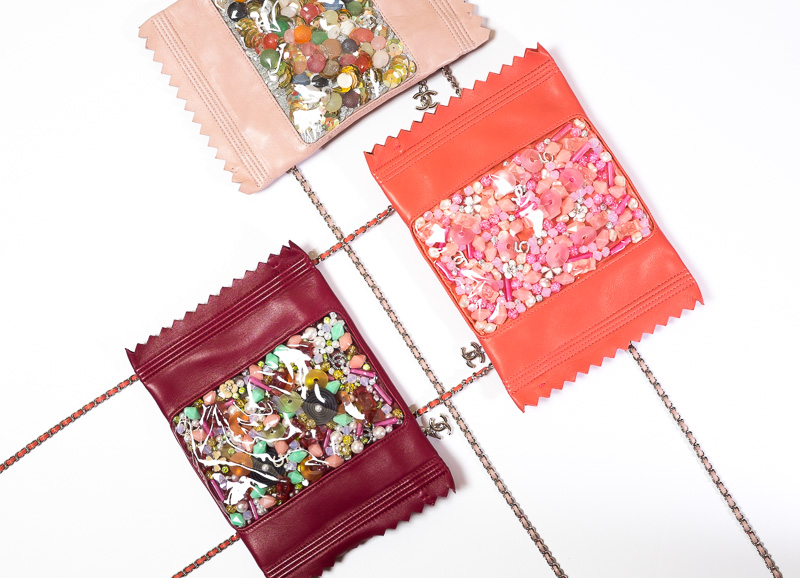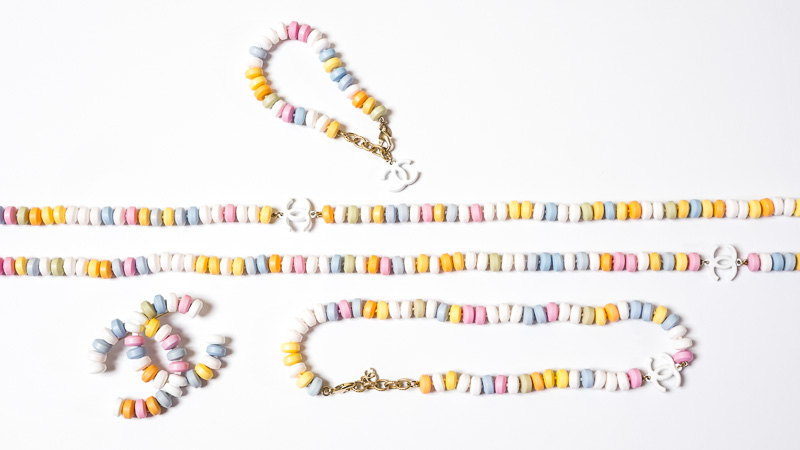 Metal-and-tweed grocery baskets and Classic Flap Bags packaged to look like raw meat graced the runway, but I found myself loving the candy clutches and candy costume jewelry the most. As a kid, unwrapping a candy necklace or bracelet was one of my favorite things; it was a rarity, but when I had one, it felt like Christmas morning. Chanel answered my childhood dream by combining that nostalgia with a luxury finish.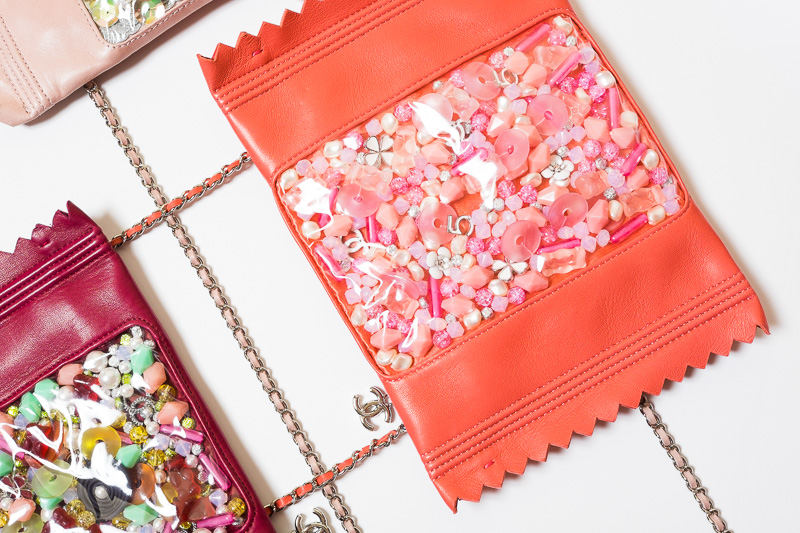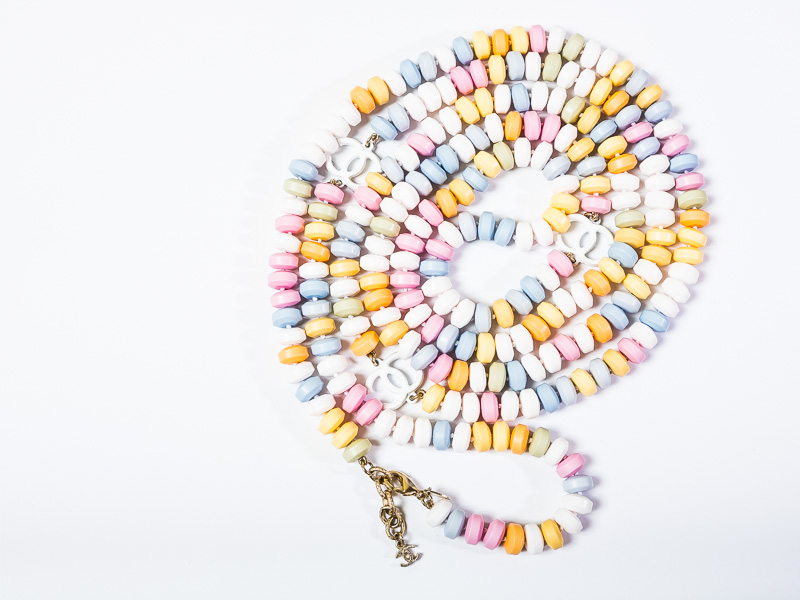 Vlad and I thought it would be pretty sweet (pun intended) to play with our favorite items from the Chanel Fall 2014 collection and pair the accessories with some of our favorite candy. Take a look at the tasty Chanel Candy accessories that we love!