At the end of July, I shared with you that my Chanel bag broke; more specifically, a screw came loose which left the closure plate on the bag dangling. I wanted to resolve this issue right after I wrote about it, but Vlad and I were already in the process of moving to Florida. (More specifically, we'll spend half the year in NYC and half in Florida–more on that soon!)
I tried to make time to pop over to the Chanel boutique on 57th street in NYC before we came down to Florida, but in the rush of moving, it just didn't work out. Once I arrived in Florida, I thought for sure I'd to make it down to Miami to go to the boutique right away, but the first few weeks have been super hectic and I didn't make it over until this week.
I can happily report that my bag is completely fixed. In fact, I experienced the best customer service I've ever received. Chanel's customer service team read my story and reached out to me via email. The representative emailed to let me know they'd like to help me fix my bag and asked for my number to talk it over with me.
As I reported previously, the screw coming out of my bag wasn't something that I found atrocious. Over time and with use, bags will wear a bit, and of issues you can have with a bag, a screw falling out is a best-case scenario because it's a straightforward thing to fix. The customer service representative called, was apologetic and got straight to the point: they wanted to help me fix my bag. She said she would help me set up a time to pop into the boutique and have it taken care of.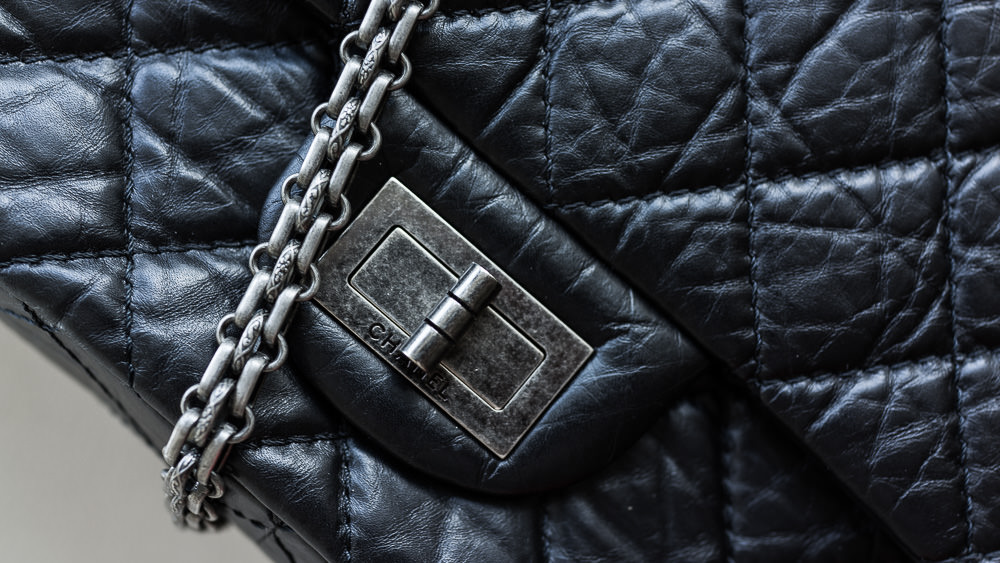 We set up a time for me to go down to the Chanel Bal Harbour boutique, and I intended to do it two weeks ago. It's a 45 minute drive from our new place, and we have painters and a floor company in the house right now, so I just didn't make it down. This week, I finally had time to hop down to Miami, but it was last-minute and I didn't let the customer service rep know I was headed down at the time.
Though the customer service rep had set up a time with me and someone to meet in the store, the day I went no one expected me. However, I was promptly greeted by a sales associate, and right away he asked how he could help. I explained my predicament and he told me he would take my bag to the back to see if they had the screws and they would try to fix it on the spot. He came back out about two minutes later and let me know that they didn't have the exact screws that my bag originally had, but they had similar ones that they could put in now as placeholders while they ordered the right screws for me. I loved this solution because it meant I didn't need to send my bag out; I got to take my bag home, and the store fixed it so I could use it right away.
I was so thankful that the sales associate came up with a plan for me that let me use my bag and eventually still correct the screws as well. I thought it would take a while, but last night, I got a call letting me know that the boutique had the proper screws. Chanel then asked if I'd like to have them schedule a pickup with FedEx so I didn't need to go down to the store–talk about going above and beyond.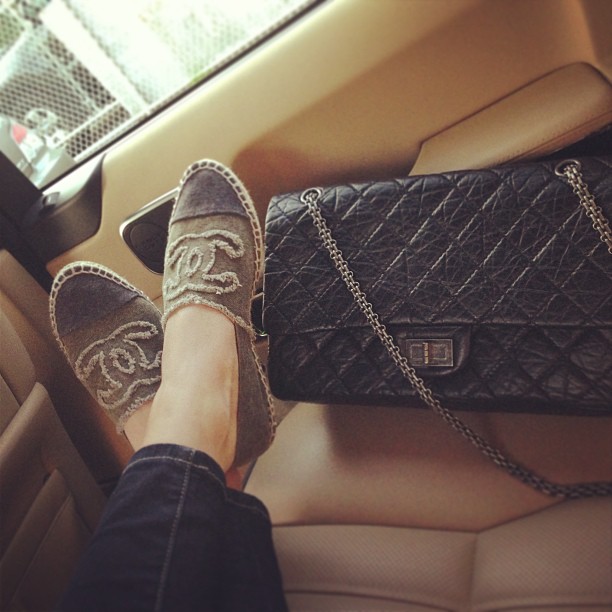 Earlier today, I hopped in the car and headed to the boutique. I was the first customer in the store right as it opened and the store manager was the one who took care of me and fixed my bag. It took about 10 minutes to fix, and I wandered the store lusting after some of the most beautiful exotic Chanel bags I've ever seen. From the most delicious orange alligator Classic Flap to my current obsession, the black python Boy Bag, my love for Chanel was reinvigorated with the items I saw and the customer service I received.
I've heard so many not-so-great stories on PurseForum and via email when it comes to luxury customer service, from brands charging people exorbitant amounts to fix their bags to having to send out items for months at a time for small repairs. But this experience has been everything from accommodating to enjoyable. Thank you, Chanel, for taking care of my bag, both when you knew I had an audience for my issues and when you didn't.
P.S. Please consider supporting our small, bag-loving team by clicking our links before shopping or checking out at your favorite online retailers like Amazon, Neiman Marcus, Nordstrom, or any of the listed partners on our shop page. We truly appreciate your support!