When Phoebe Philo joined Celine the brand completely revamped itself, introducing shapes and silhouettes within both its RTW and accessories assortments that would become classics of the brand. In 2010, Philo introduced the Celine Luggage Tote and it became just that: an unmistakeable icon that would become synonymous with the brand.
While the Luggage Tote would eventually achieve It-bag status, it wasn't the overnight success that one would typically expect from a cult-favorite bag. When it first launched, the Luggage Tote was relatively easy to access in stores and online. Until it wasn't.
Soon, the bag garnered attention from handbag lovers of all kinds. From celebrities to everyday handbag lovers just like us, everybody wanted a piece of the C(é)line pie and eventually the bag was sold out, amassing long waitlists in the meantime.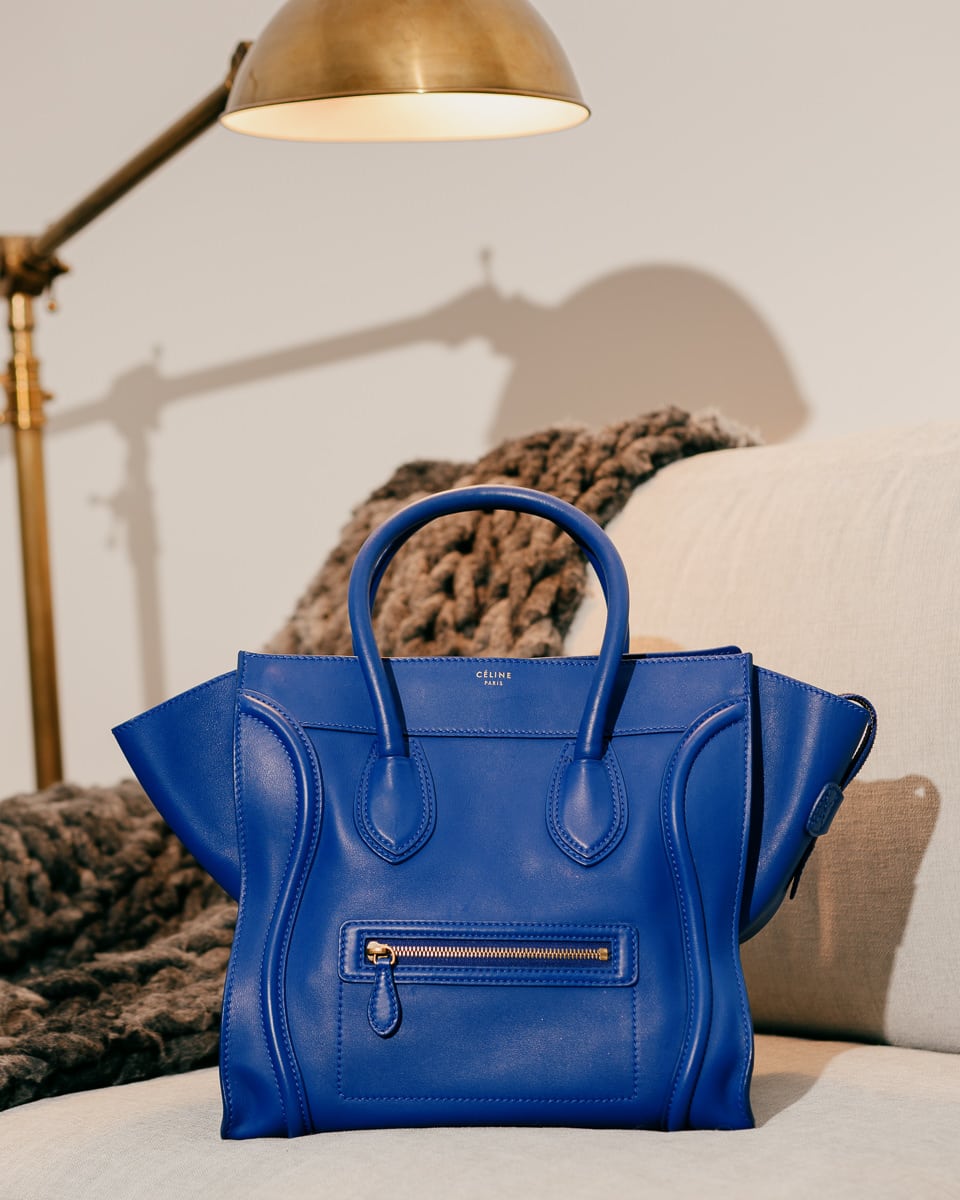 Now, 10 years after its release, the bag remains part of the Celine lineup despite the departure of its creator from the brand and the appointment of creative director Hedi Slimane. However, unlike when the bag was in its prime, various versions of the luggage tote are widely available both in boutiques and online, which is to be expected once a bag has reached its peak. Even still, 10 years is an incredibly long time in handbag years, and for a shape to stick around for that long is no easy feat.
With its top handles and easy to wear shape, the silhouette remains both relevant and stylish to this day, however it goes without saying that while there are those that love the bag, there are also those that don't. Possibly you were never a fan of the bag, which some have stated looks oddly like a face, or maybe you once loved this bag but got over it. Or if you're anything like me you would still consider adding a Luggage Tote to your collection. I still have love for this iconic shape and could see it fitting into my collection well as either a fun accent or in a neutral hue.
Do you still adore this shape or do you think the Celine Luggage tote has passed its prime?