For a moment in time, Céline felt unstoppable. From 2011 to 2013, the brand followed up its smash-hit Luggage Tote with the nearly as popular Trapeze Bag, and it was the kind of one-two punch unseen in the accessories market unseen since the mid-2000s and the Chloé Paddington and Silverado. (Not uncoincidentally, current Céline creative director Phoebe Philo was at Chloé's helm during that time.)
That kind of market-bending success is never replicable in perpetuity, and although Céline has sold tons of bags and enjoyed immense popularity in the intervening years, it sometimes feels like everyone's hoping for some more handbag magic. Personally, I'm not sure why that can't come from the Céline Belt Bag, which has many of the elements that have made the brand's bags consumer favorites in the past.
The Belt Bag debuted about a year ago with the brand's Spring 2015 collection, and although it regularly garners positive comments from readers and I've seen it on the arms of a handful of celebrities and bloggers, I just don't think the design gets its due for how attractive it is. It's great, you guys!
It may not be quite as distinctive as the Luggage Tote or Trapeze Bag, which both showed up on the market looking like nothing else available, but it's a solid day bag with the kind of luxuriously minimalistic look that's just begging to be photographed next to a vase of peonies for maximum Instagram likes. It doesn't look over-designed, and the long tails on the front belt give it just a little bit of drama. It also looks good when carried with the optional long shoulder strap, and it's not has heavy as some Céline bags–what's not to like?
The size you see below is the Mini Belt Bag, but don't be fooled by the name–like the Mini Luggage Tote, this is the bag's standard size, and there's nothing particularly small about it, with a base that's 11 inches wide and a roomy interior. The bag starts at $2,500 for a solid color in grained or satin calfskin, while bicolor goatskin will set you back $2,700. The crocodile version, of course, is priced at "if you have to ask, you can't afford it." You can get more information about the bags via Céline.
Céline Crocodile Mini Belt Bag
Price on Request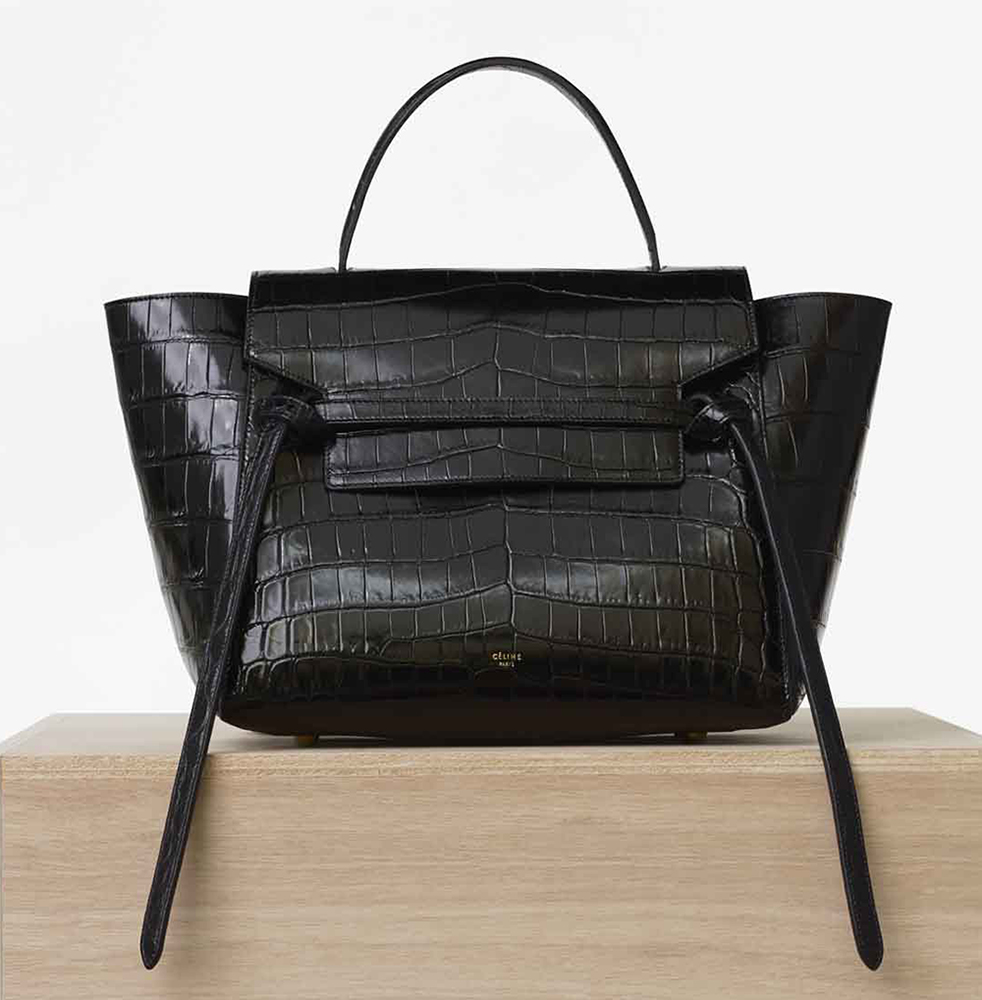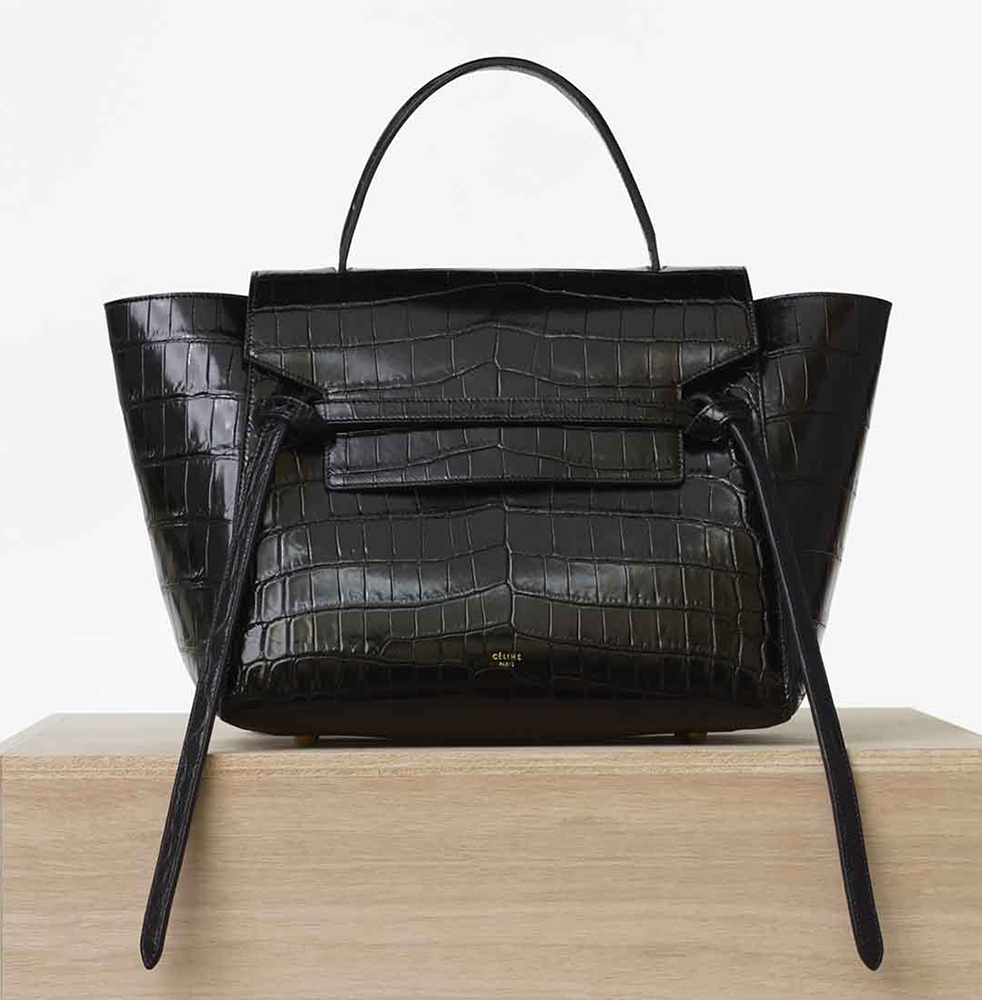 Céline Mini Belt Bag
$2,500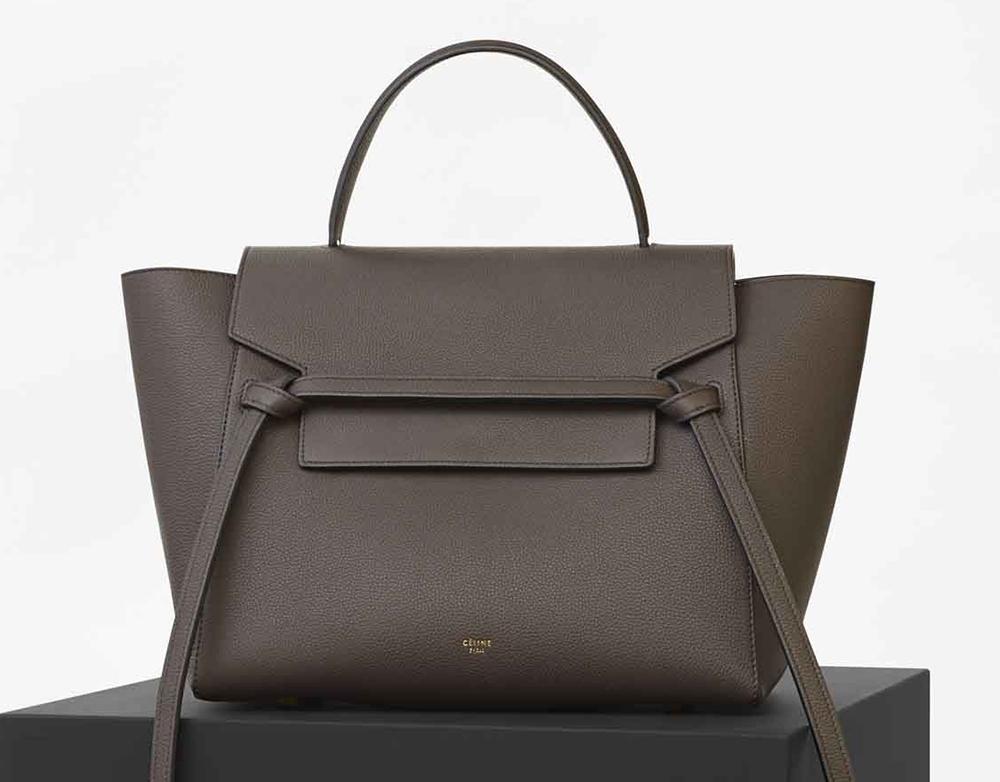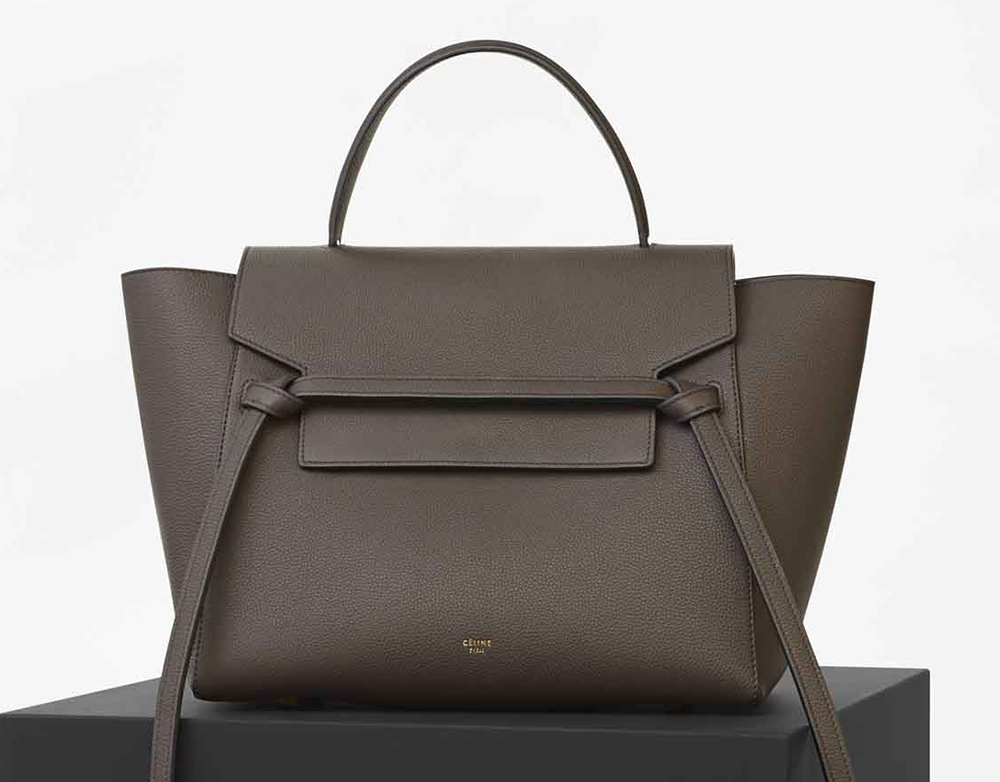 Céline Mini Belt Bag
$2,500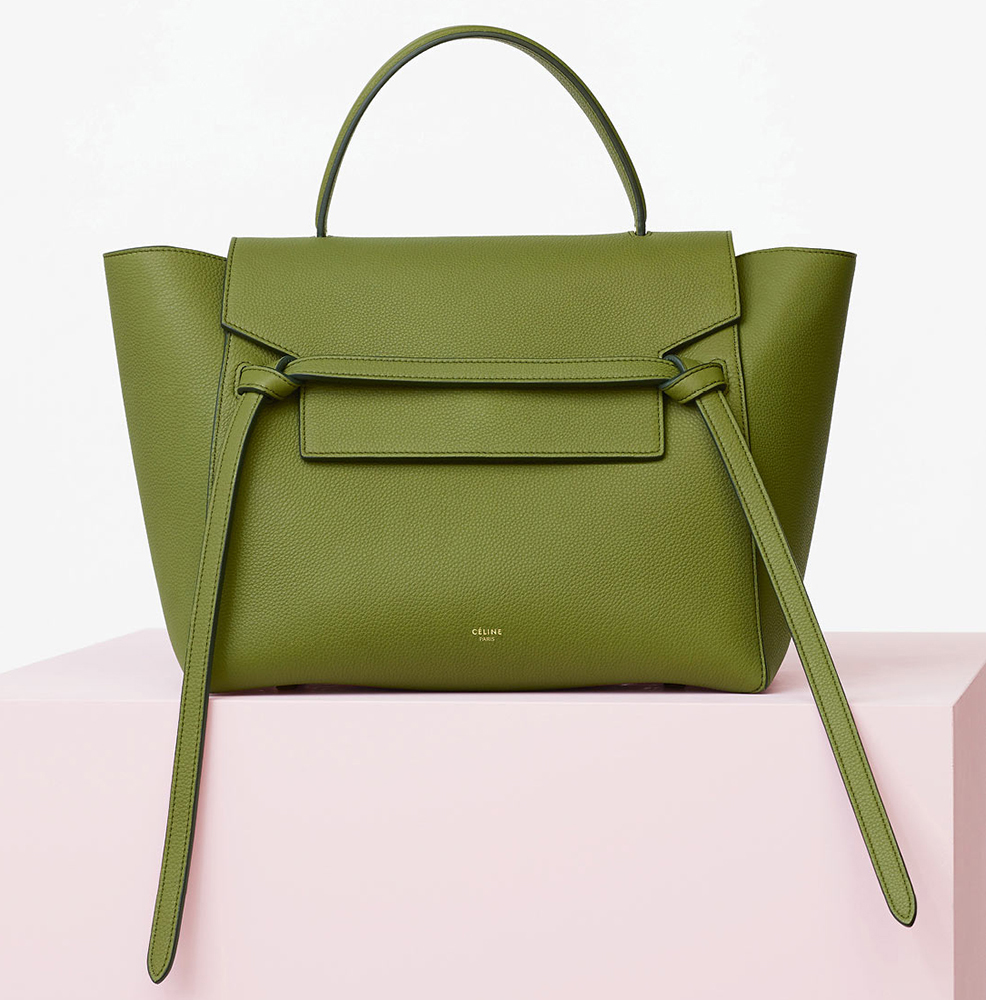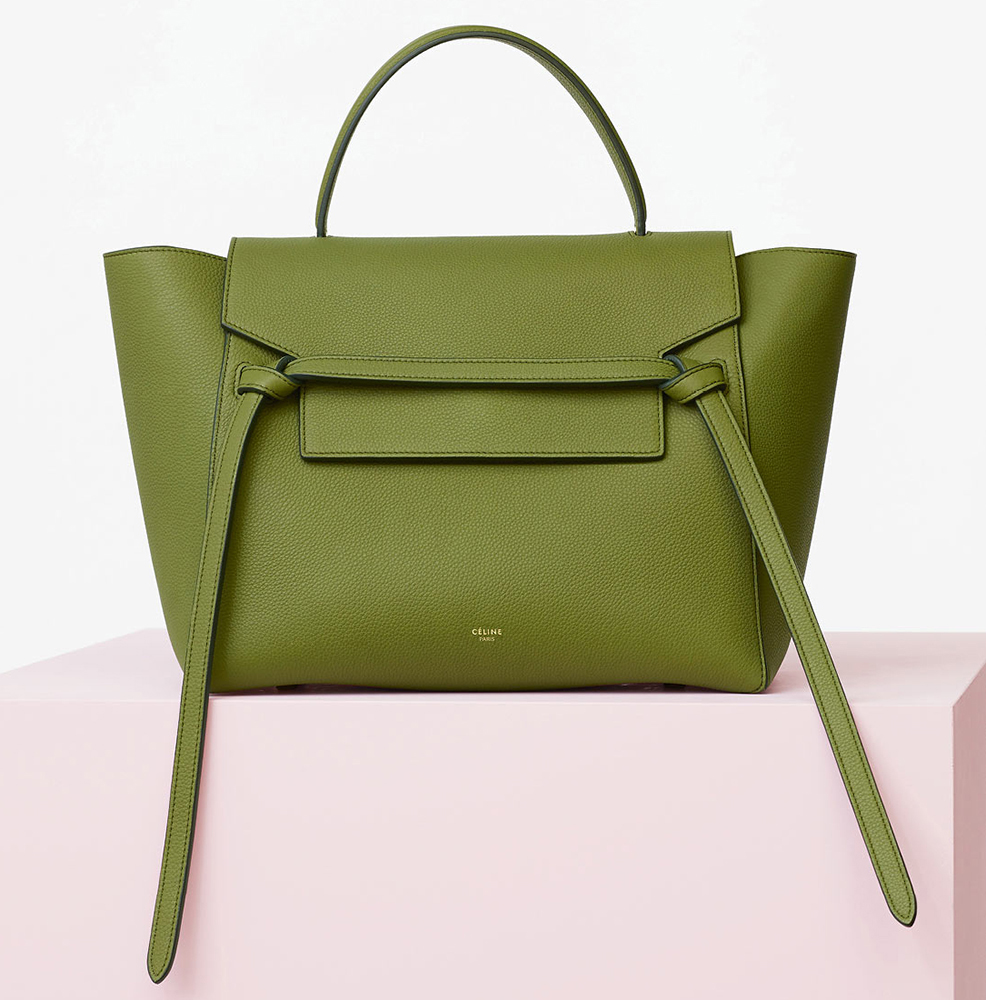 Céline Mini Belt Bag
$2,500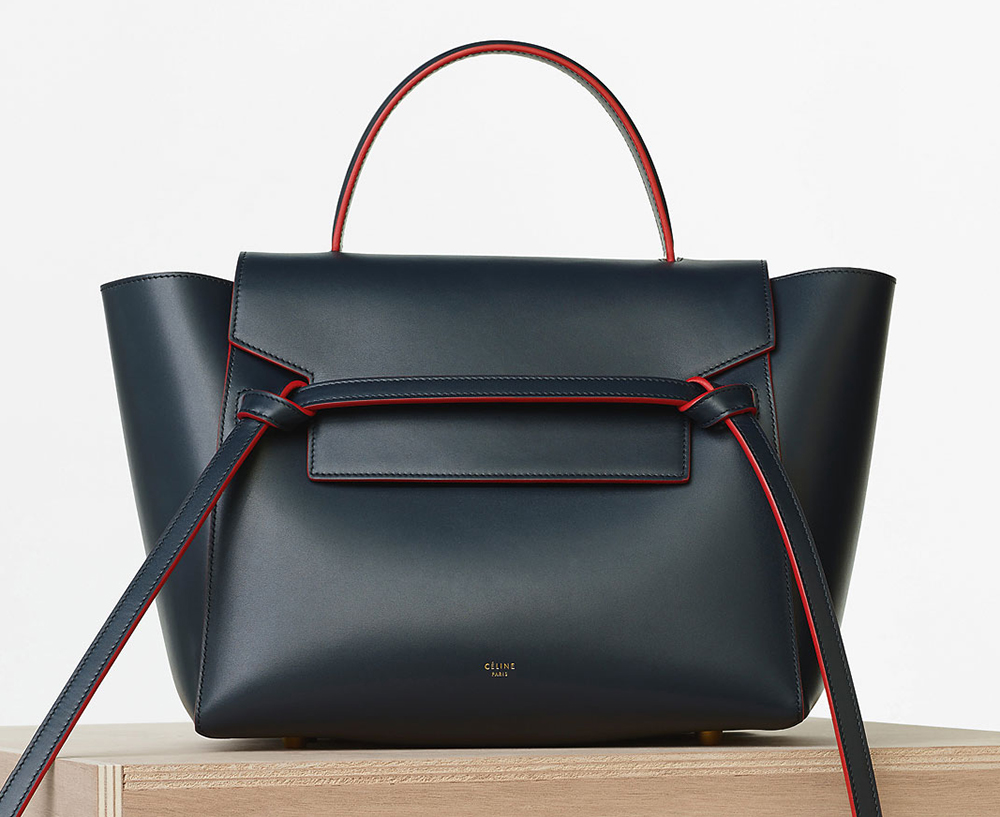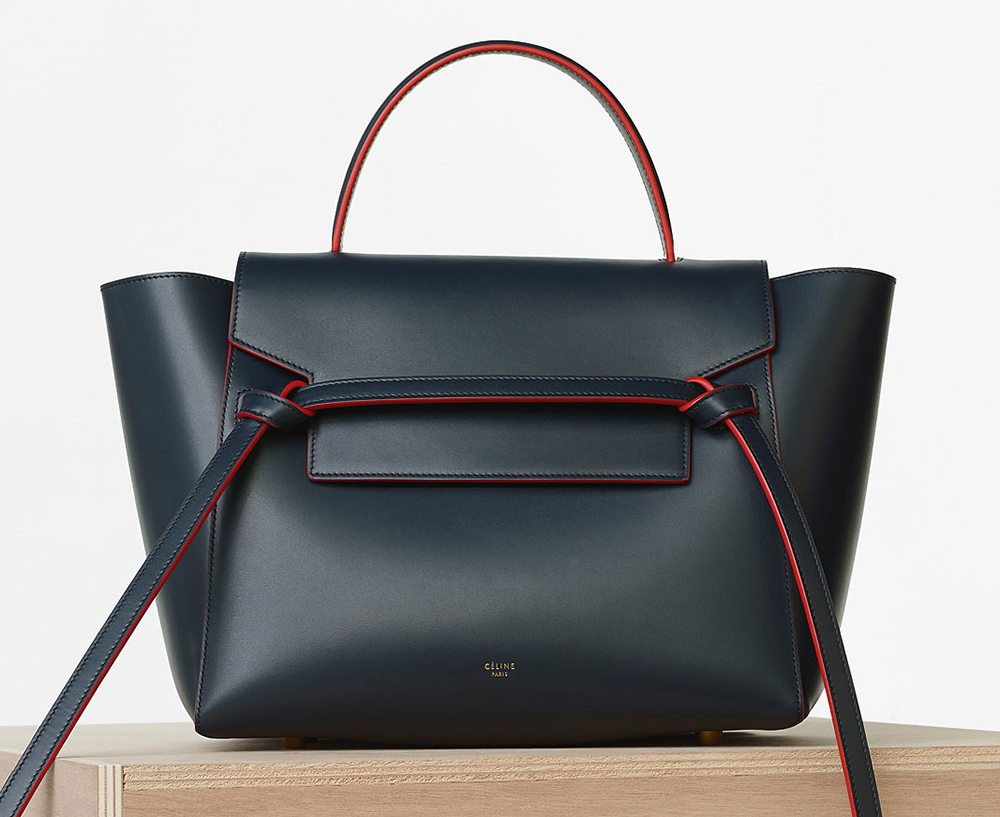 Céline Mini Belt Bag
$2,700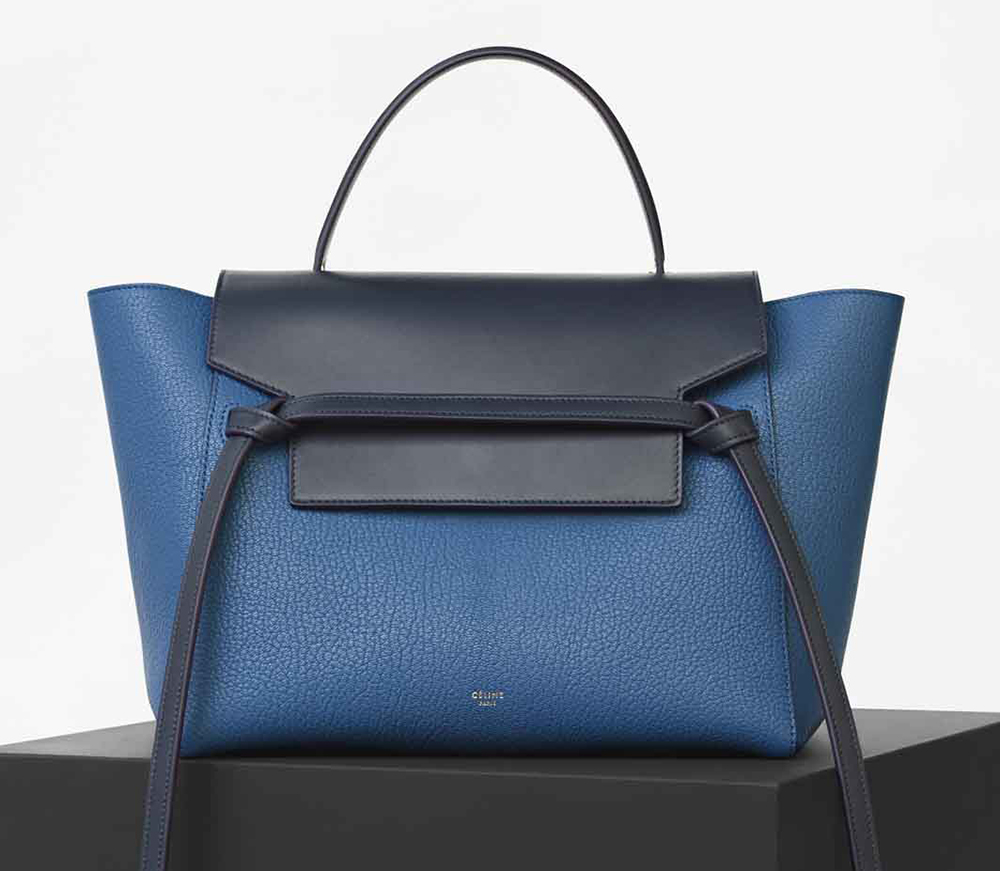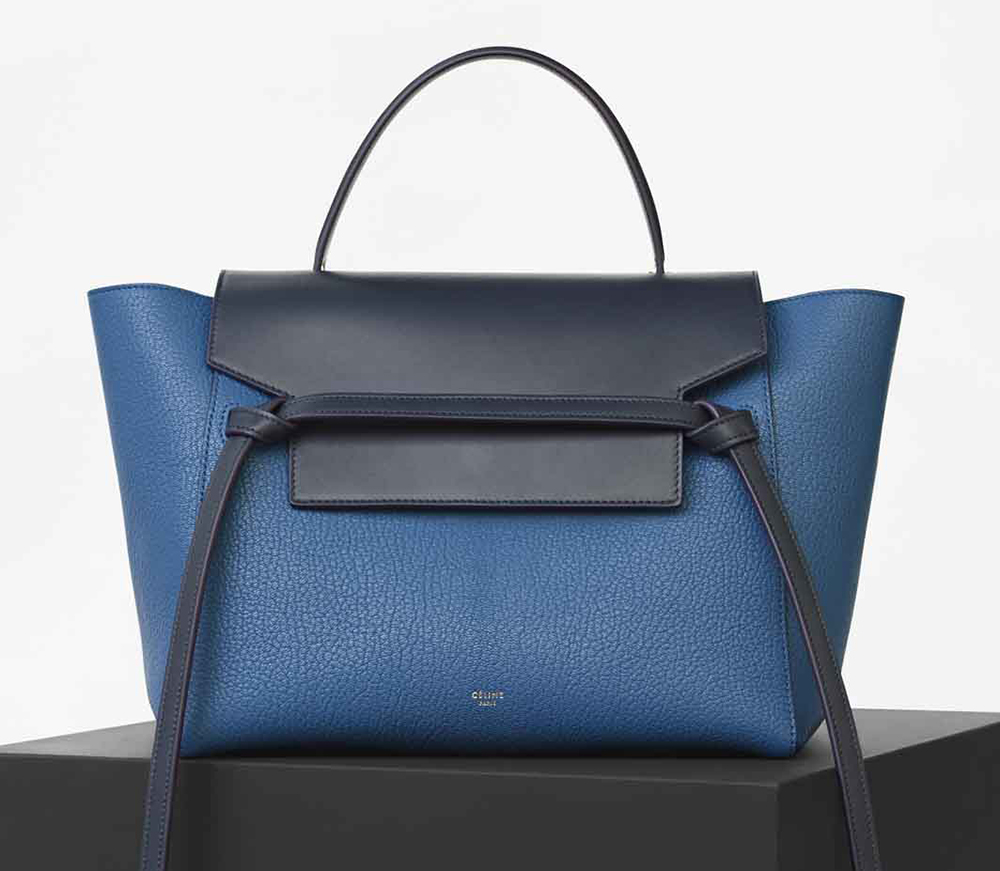 Céline Mini Belt Bag
$2,500