Not long ago, former Spice Girl Melanie Brown, better known as Mel B or Scary Spice, made an appearance in one of our bi-weekly celebrity bag roundups. Several of you seemed particularly happy to see her (and she looked totally great and was carrying a beautiful bag), so we took that as inspiration to delve a bit deeper into the handbags she's carried over her long career. Our research was met with plenty of awesome bags, as well as a clear sense of how Mel's personal style and handbag choices have evolved. Below, check out the fruits of our labor--there's plenty of Chanel, Hermès and Louis Vuitton to go around.
1 / 25
Let's get this out of the way up front--Mel likes leopard.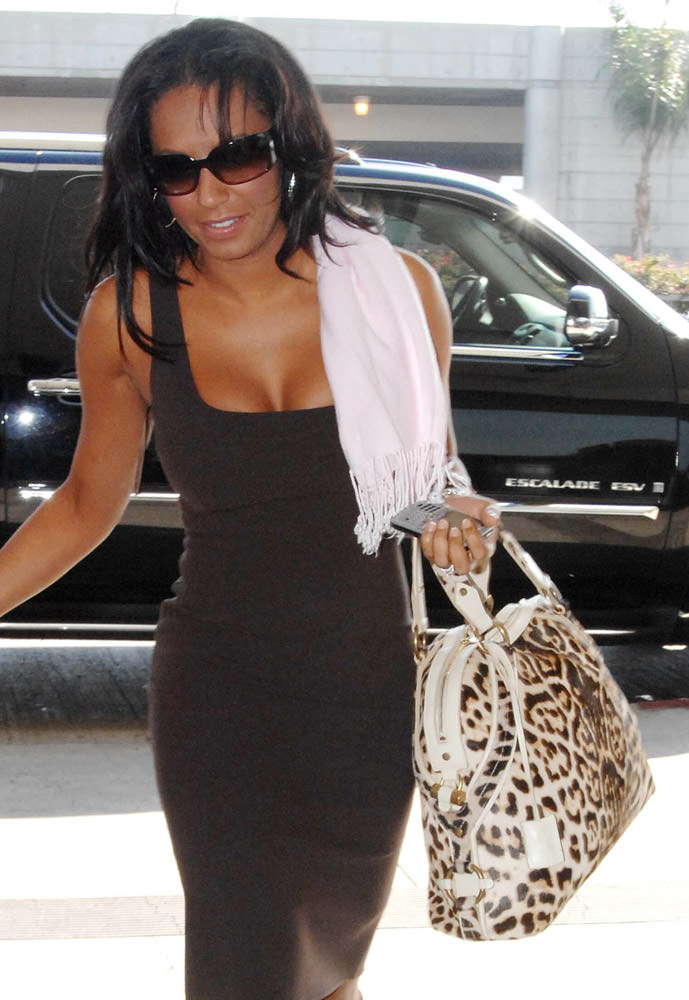 2 / 25
You could call her a leopard enthusiast.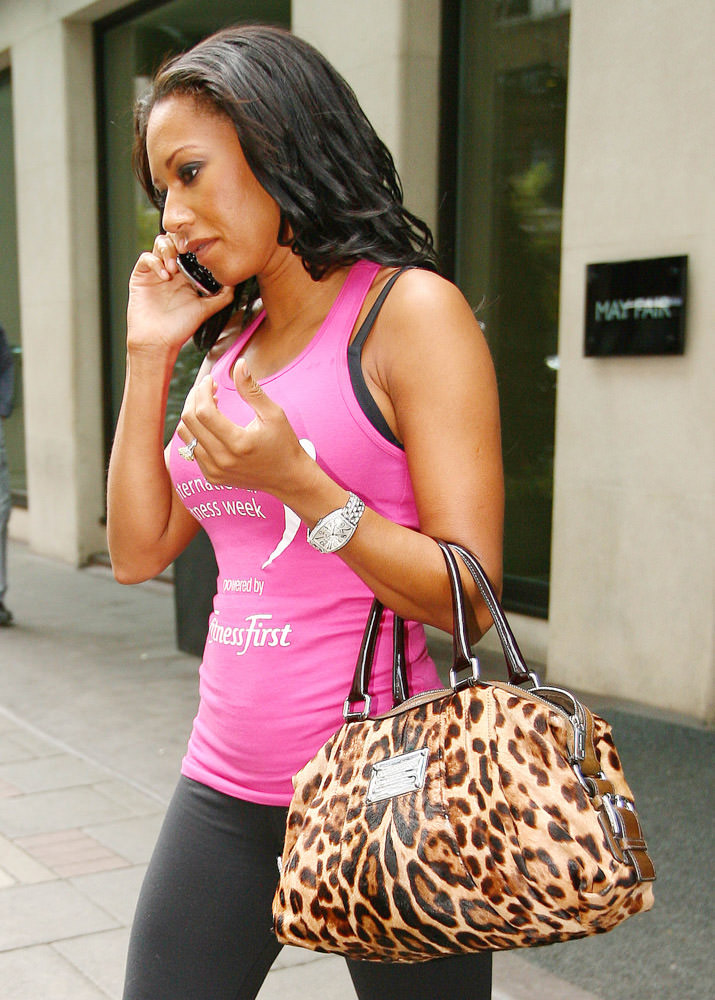 3 / 25
Really, she's into it.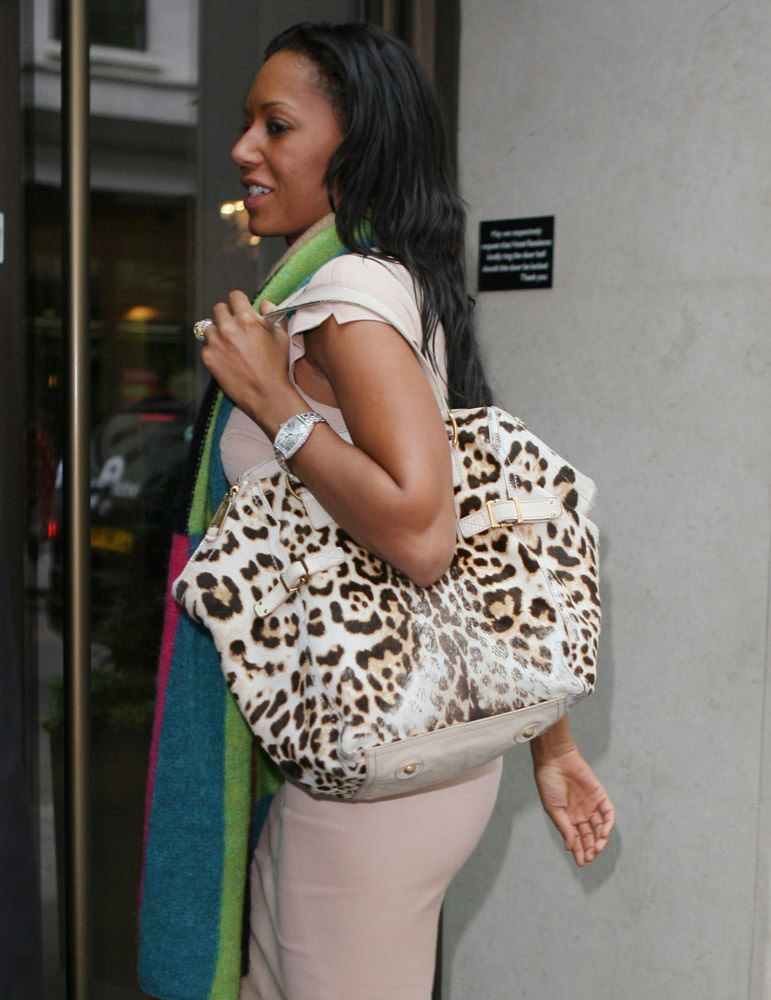 4 / 25
Louis Vuitton Artsy Hobo
$1,960 via Louis Vuitton
Louis Vuitton Pegase Rolling Suitcase
$4,000 via Louis Vuitton
Louis Vuitton Eole Rolling Duffel Bag
There's a lot going on in this photo. Both a lot of Louis Vuitton and a lot of cocktails from the plane. Mel seems like she'd be fun to hang out with.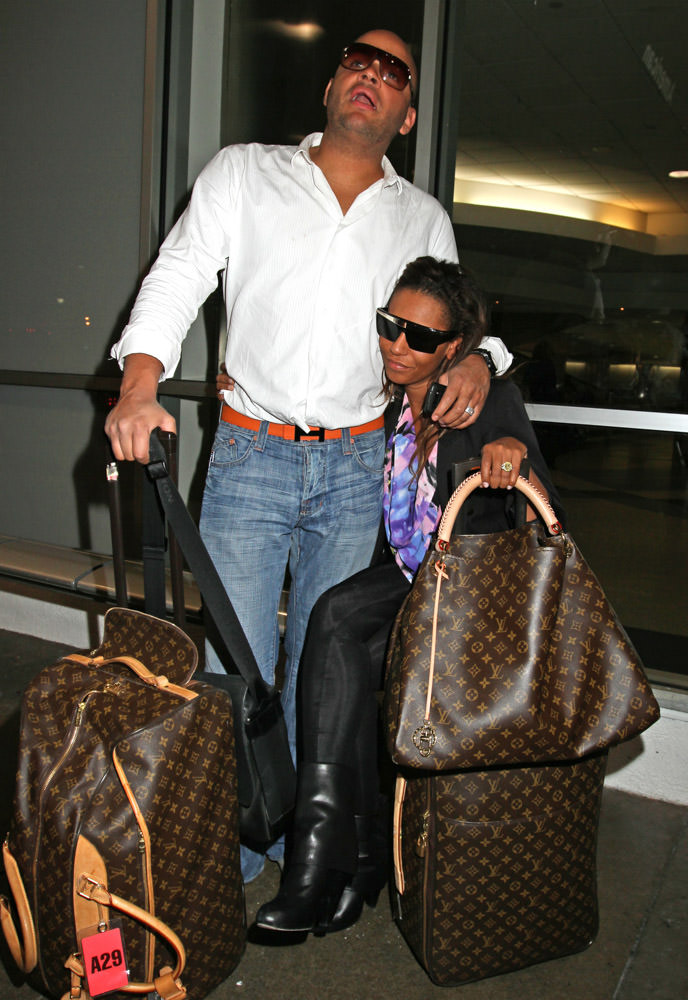 5 / 25
Mel used to carry a lot of Louis Vuitton, but she's evolved into more of an Hermès and Chanel fan in recent years.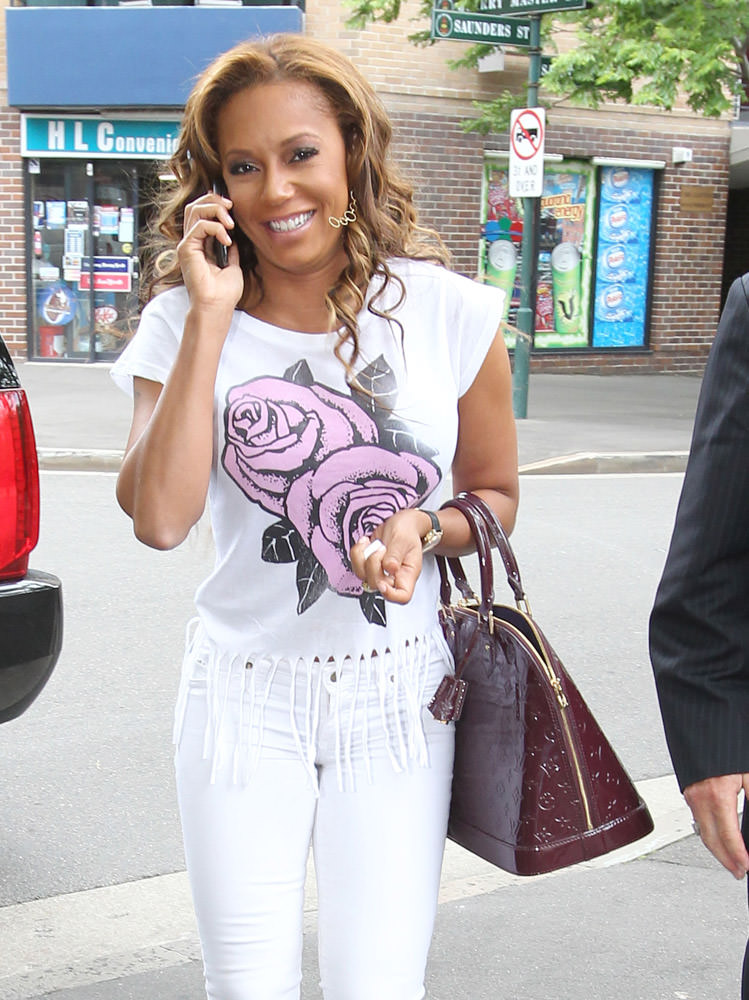 6 / 25
This bag reminds me a bit of Gerard Darel, but I don't think it is--the zippers are wrong.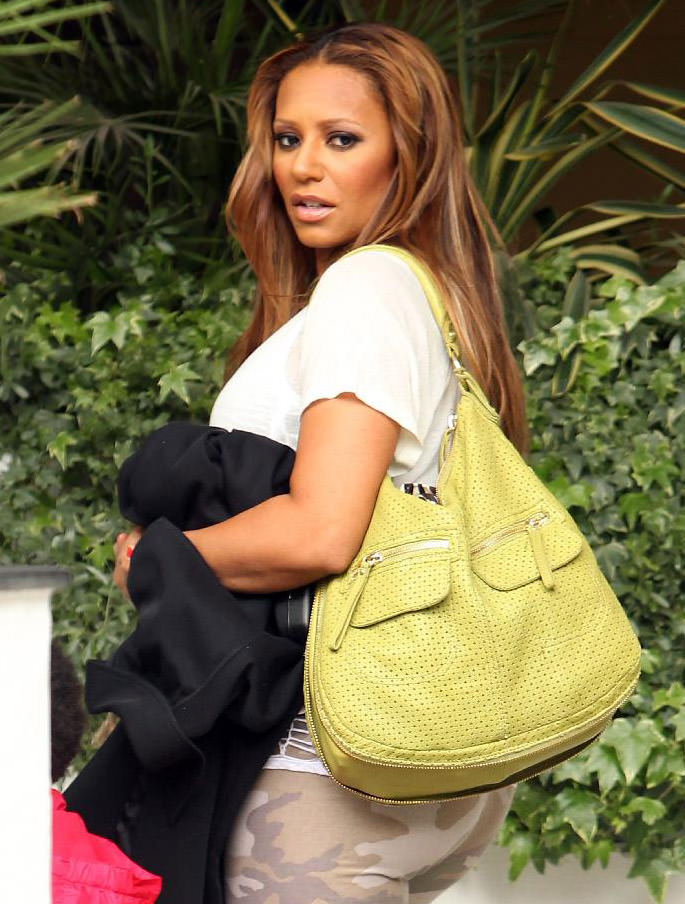 7 / 25
That towel hanging off Mel's chest conceals her then-newborn daughter, and we can certainly thing of worse baby bags than a Nightingale.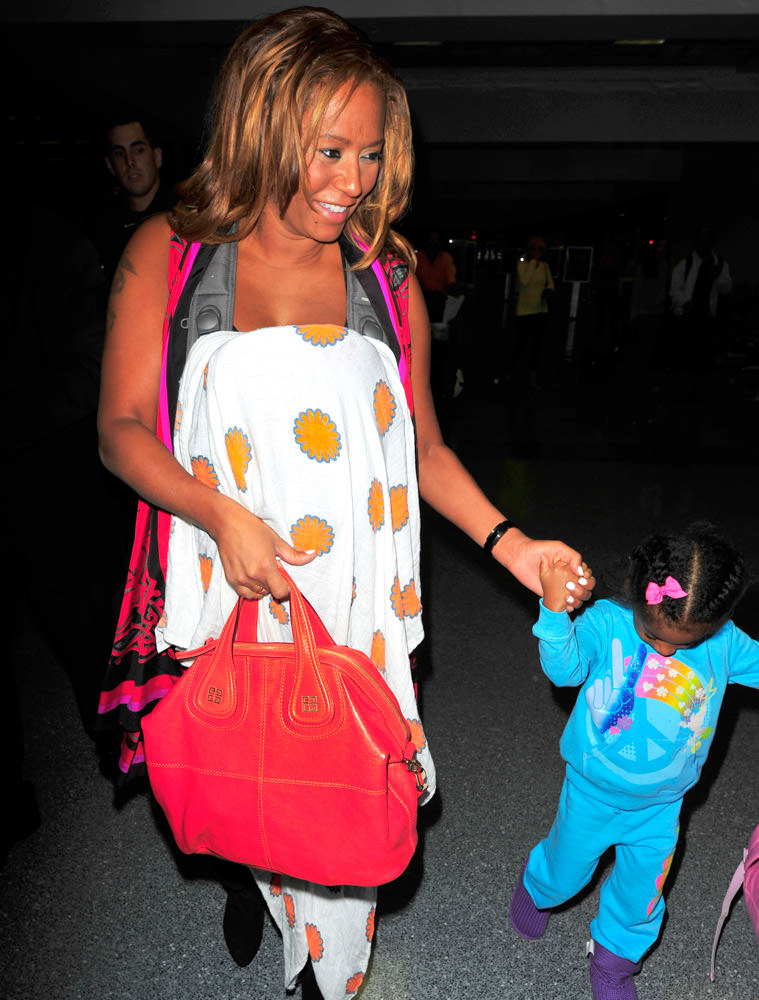 8 / 25
This is my favorite of Mel's hair looks from this gallery--the bangs really suit her.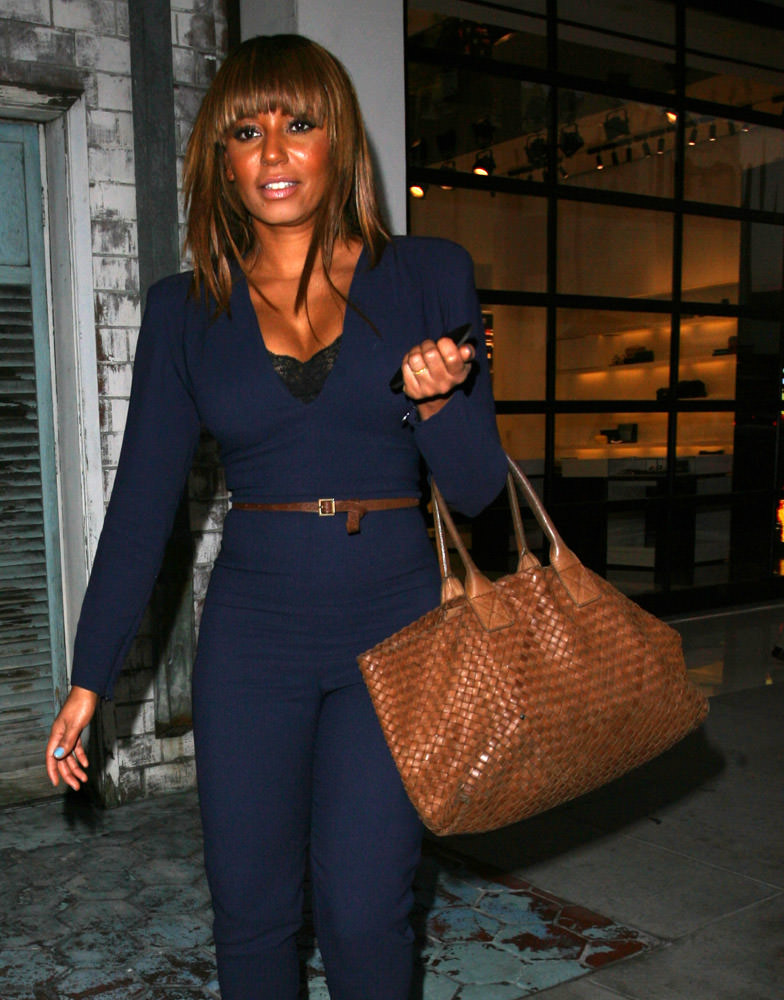 9 / 25
We were unable to identify this bag, but the extra-blingy chain will probably give it away to one of you.
10 / 25
Hermès Constance Bag
This black-on-black Constance may be my favorite version of this normally prim little bag I've ever seen.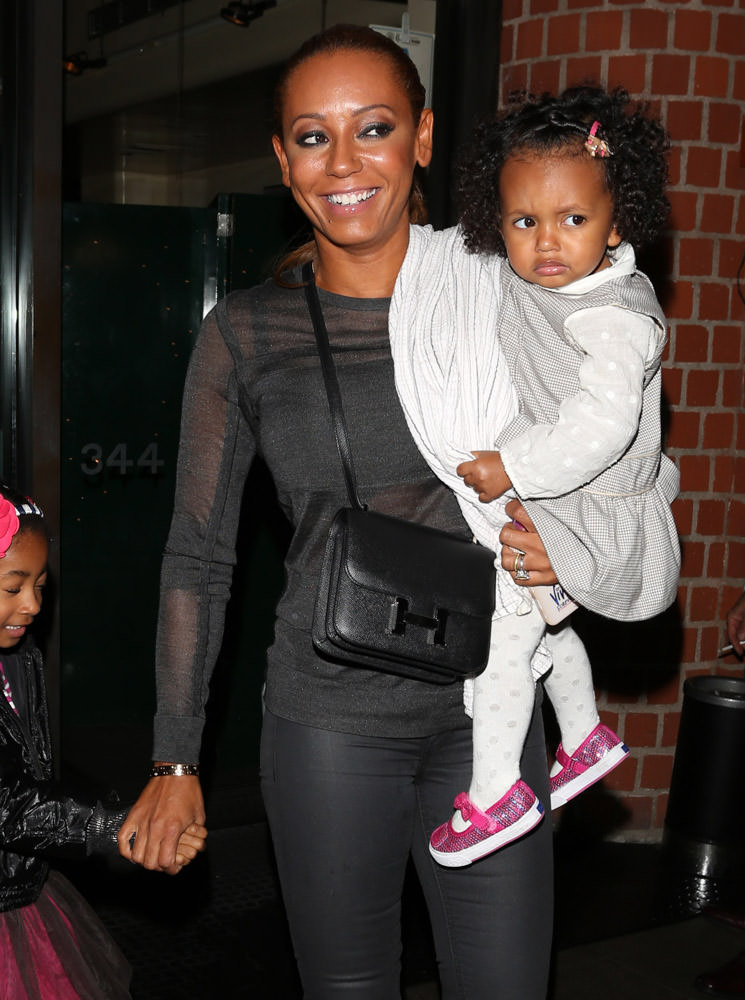 11 / 25
Hermès Club Birkin
This is the bag that Mel chose to carry to Kim Kardashian's baby shower, which seems appropriate.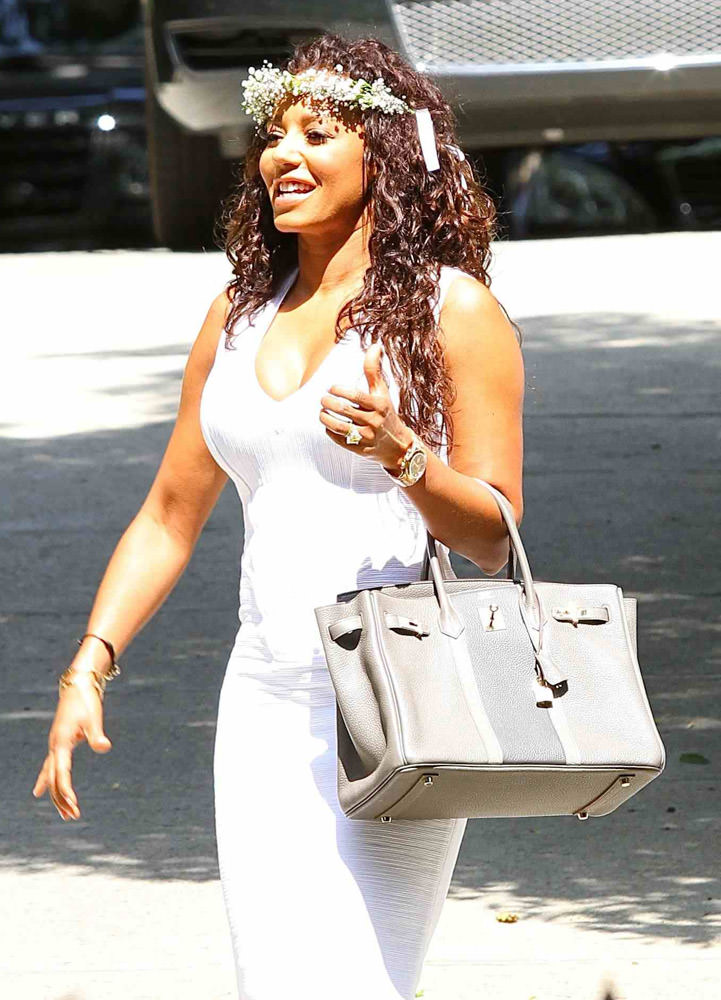 12 / 25
Chanel Wallet On Chain Bag
Mel's expression here seems to be saying, "Really? You're going to take my picture with this thing on my head?"
13 / 25
Mel has been rich and famous for longer than most celebs, which means she has a deep closet of oldies-but-goodies to pull from, like this one. The Venetia hit its peak of popularity in the mid-2000s.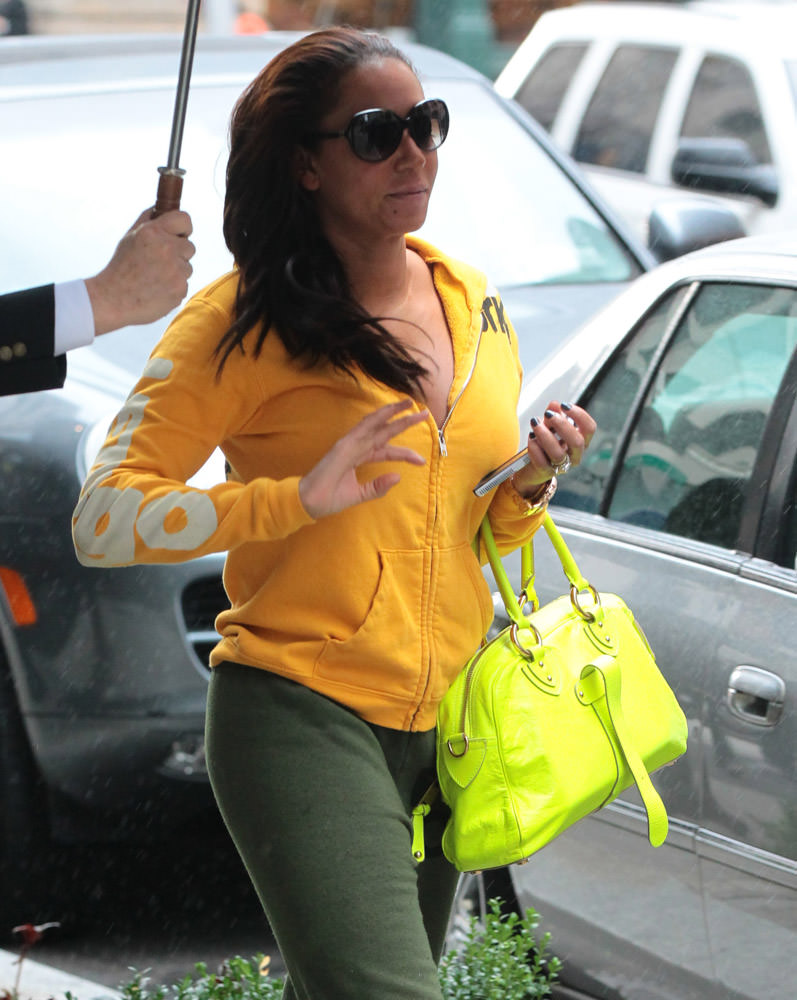 14 / 25
Louis Vuitton Artsy Hobo
Mel frequently carries this bag as her carry-on when traveling.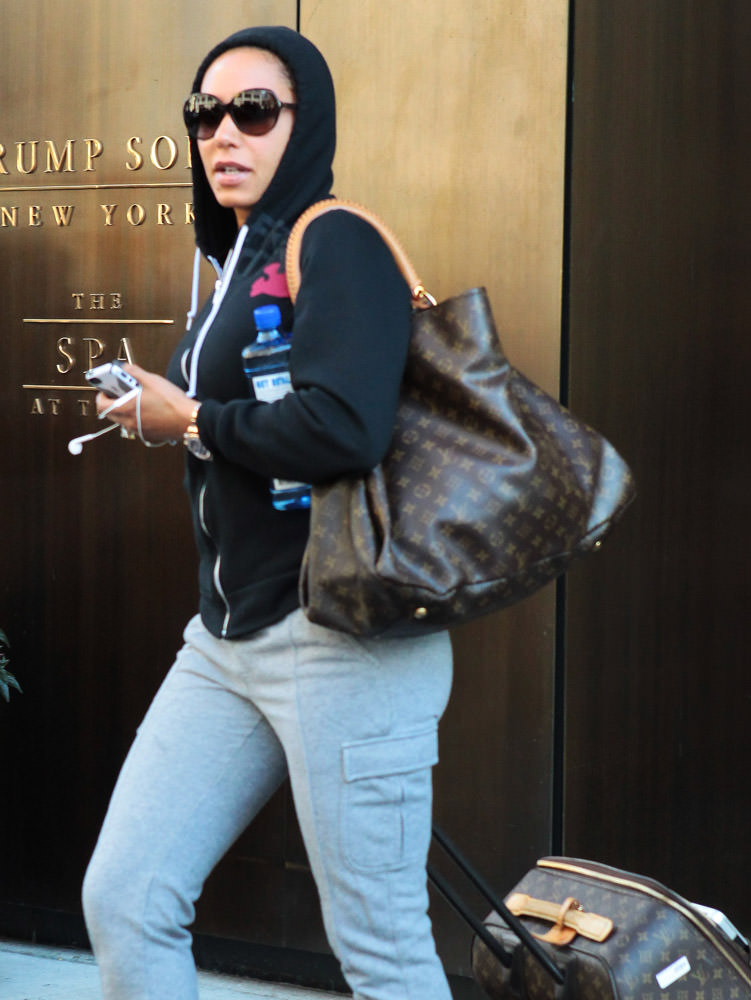 15 / 25
Chanel Coco Cocoon Bag
That these soft, lightweight bags so frequently still pop up on the arms of celebs is perhaps an indication that Chanel should consider bringing the bigger bags back as a travel line.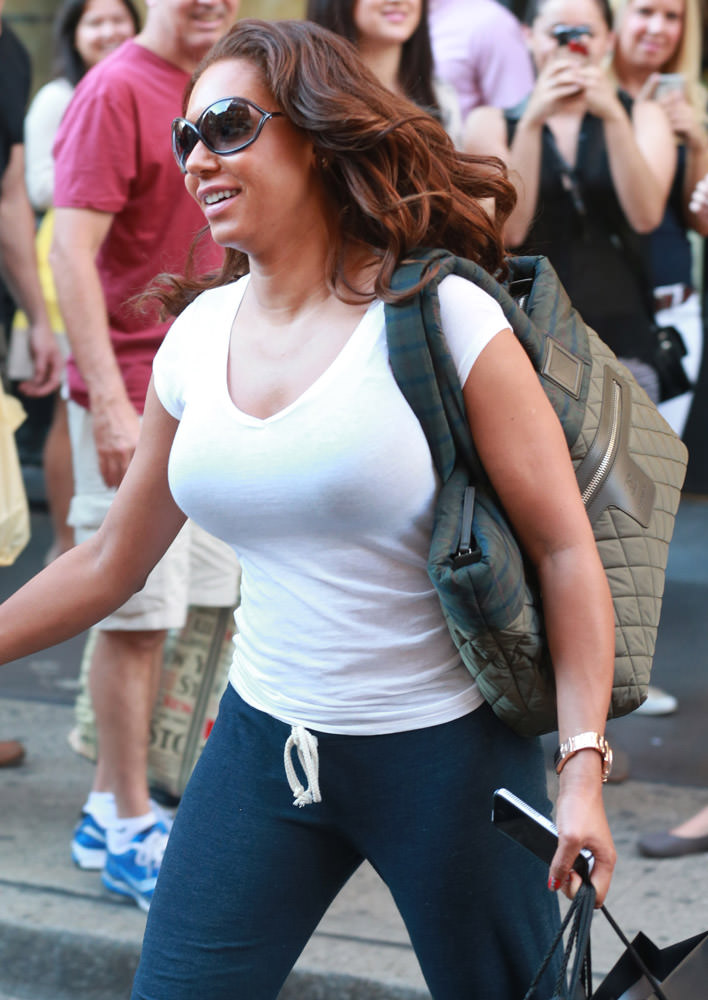 16 / 25
Chanel Classic Flap Bag
This bag, on the other hand, isn't going anywhere.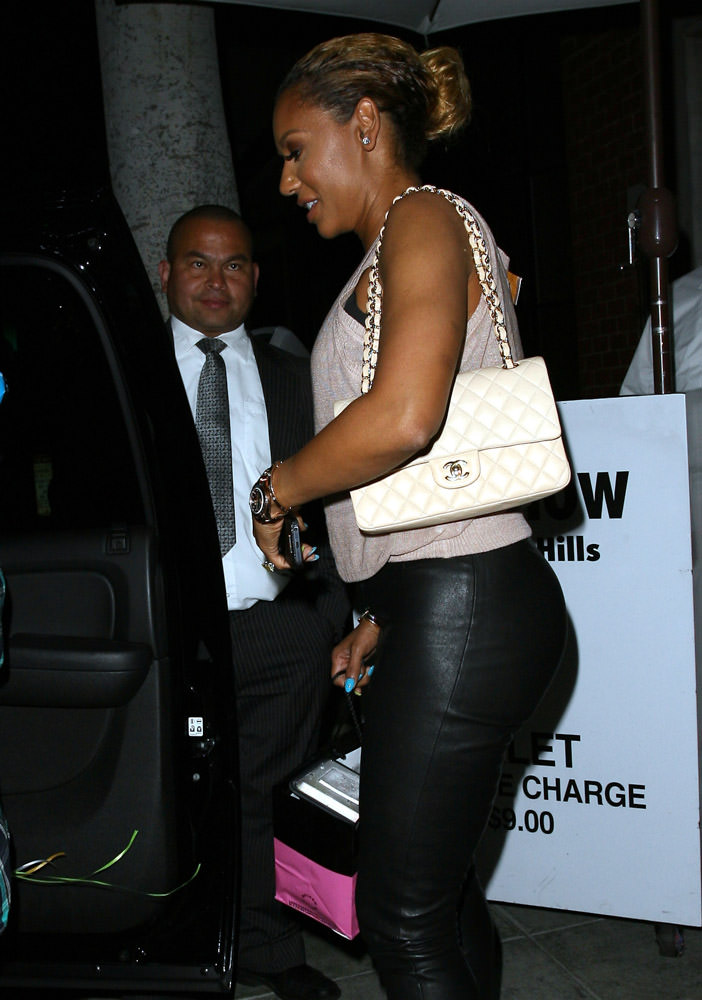 17 / 25
Hermès Birkin
Mel owns a number of Birkins, and I'm betting we'll see that collection expand over the next few years.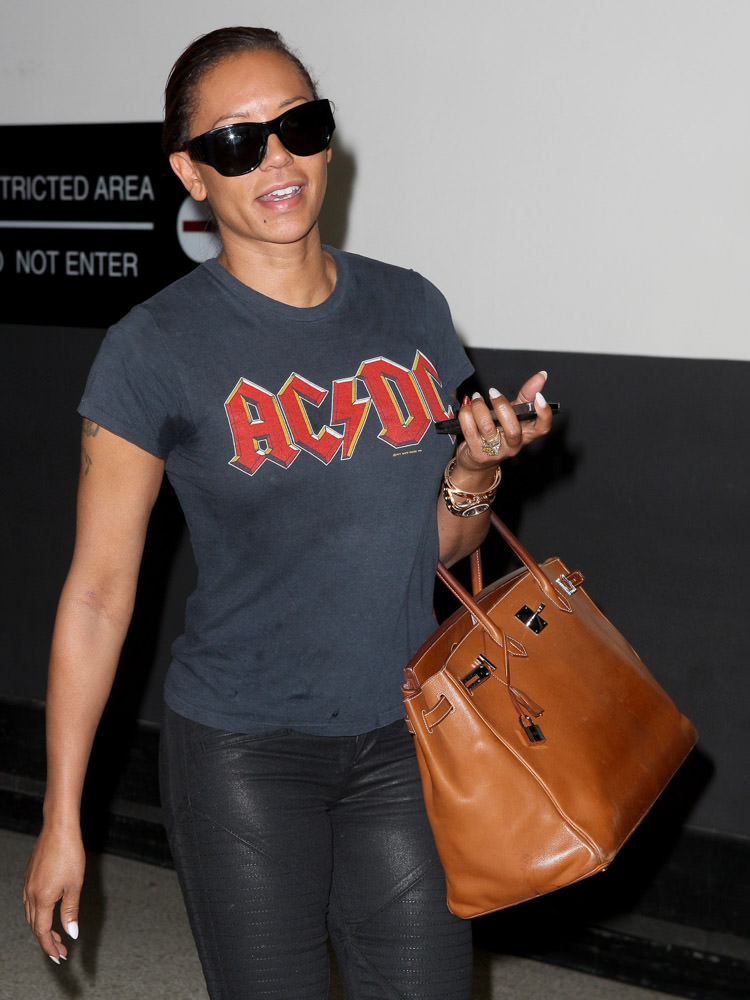 18 / 25
Hermès Birkin
Case in point.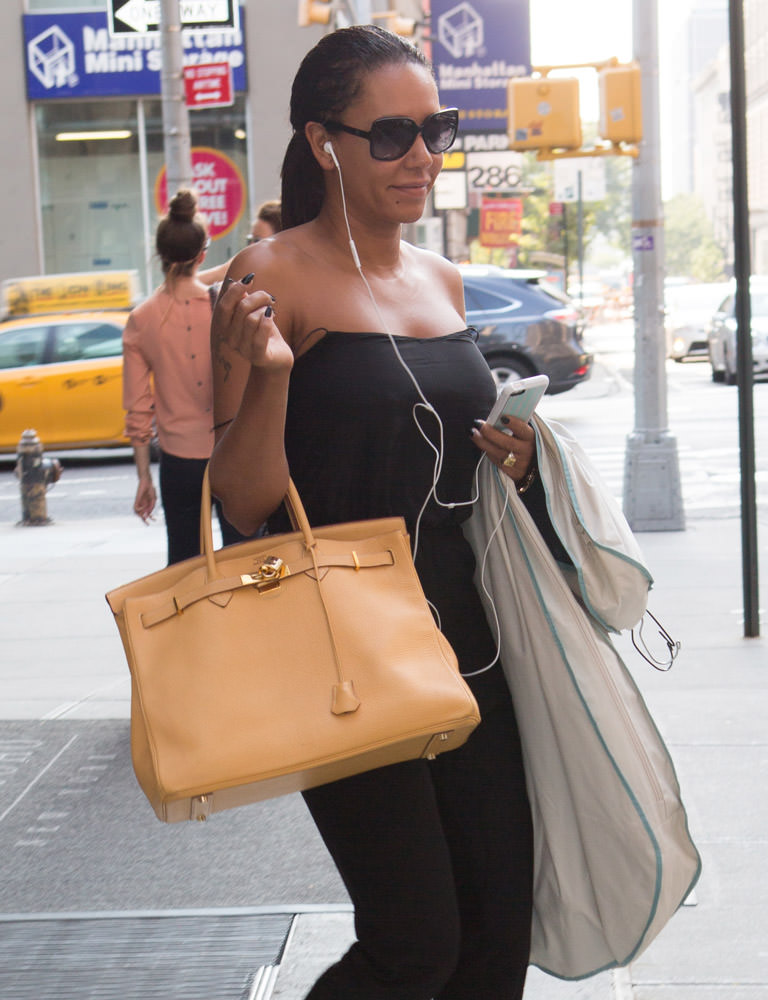 19 / 25
Louis Vuitton Pegase Rolling Suitcase
Along with her Artsy hobo, this rolling suitcase is another of her favorite travel companions.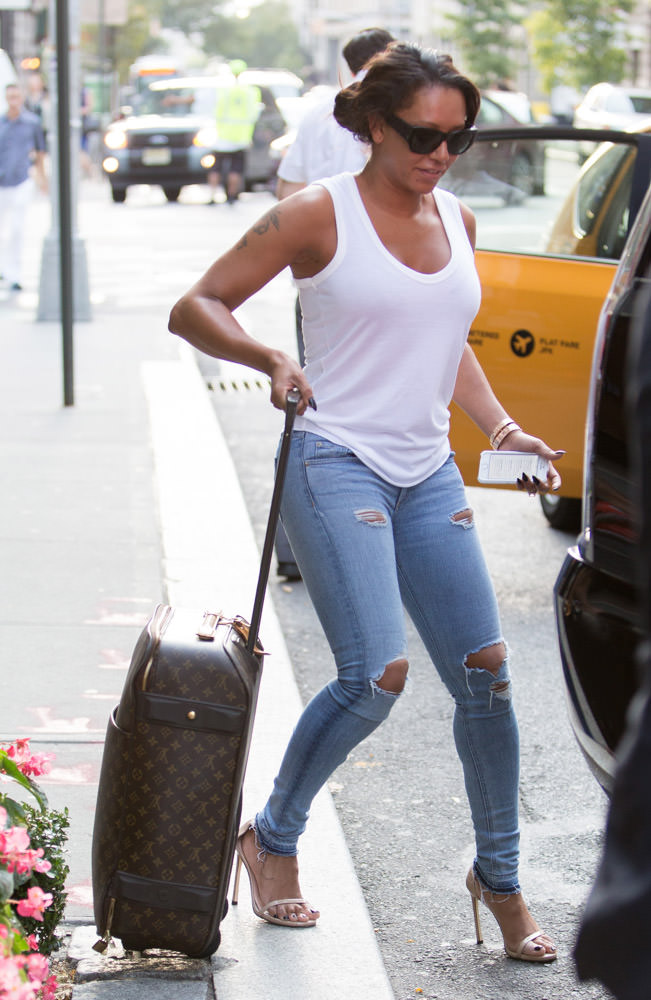 20 / 25
Chanel Grand Shopping Tote
We're still not 100% certain whether or not this bag is being discontinued, but Mel's already got hers.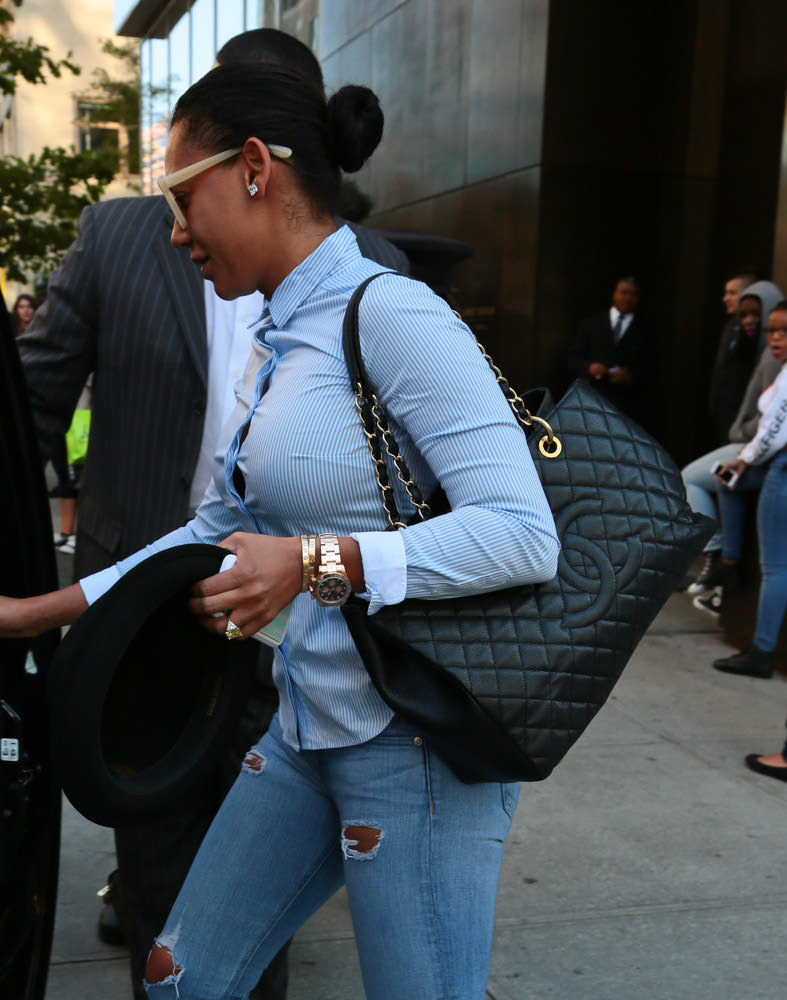 21 / 25
Mel tends to go without a clutch at events, but we caught her with one here.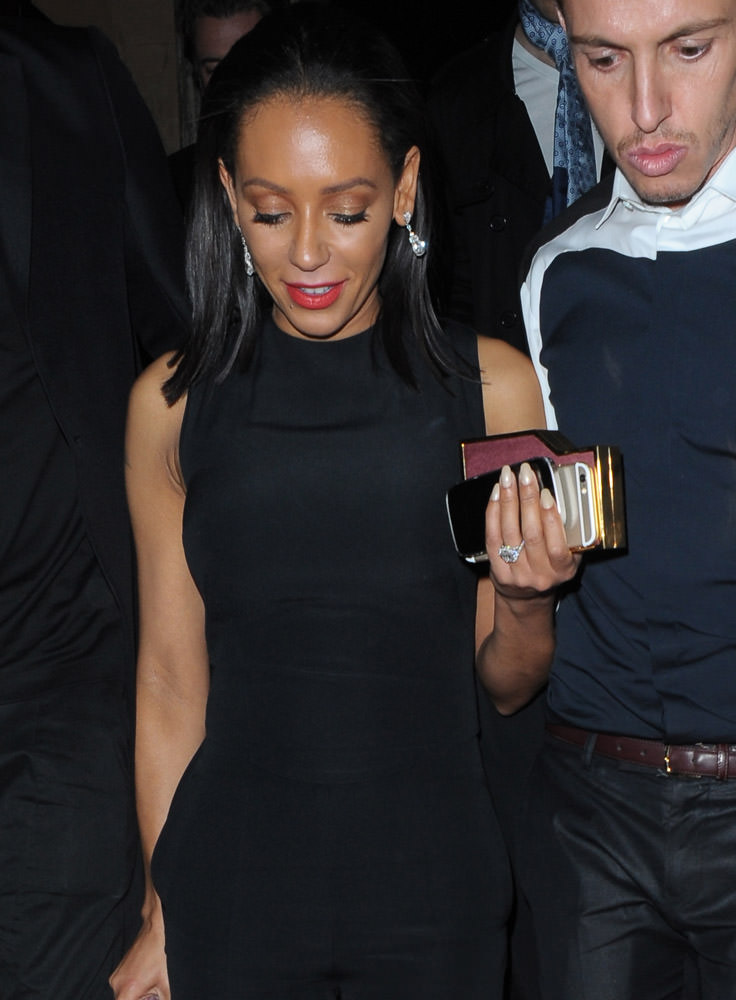 22 / 25
Chanel Wallet On Chain Bag
We've already seen Mel's WOC, but I couldn't pass up this wonderful onesie.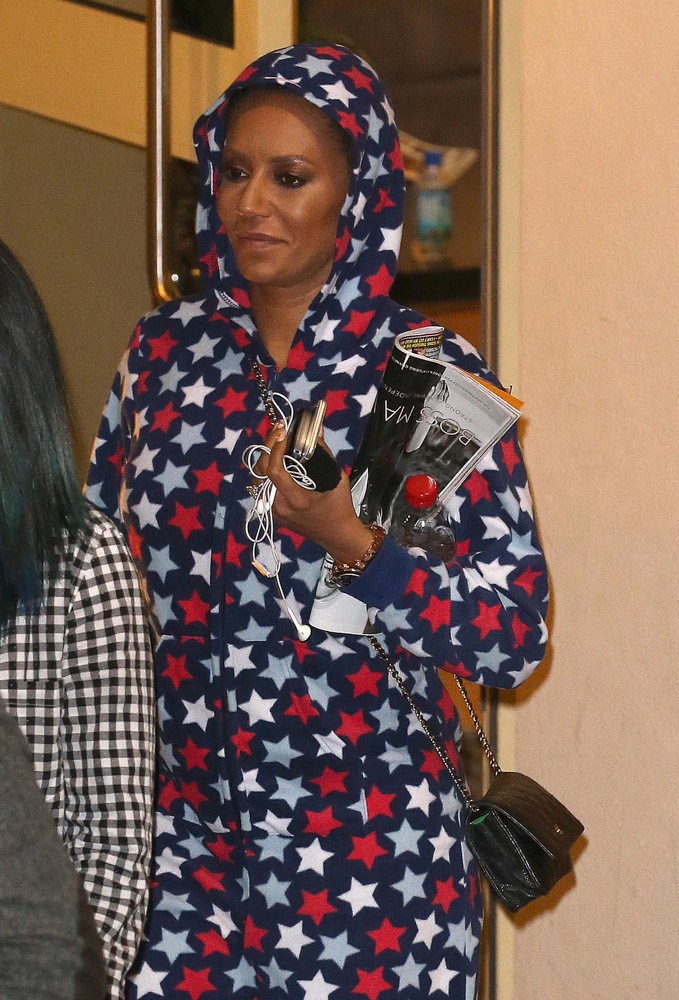 23 / 25
Hermès Birkin
This deep blue Birkin seems to be Mel's current favorite.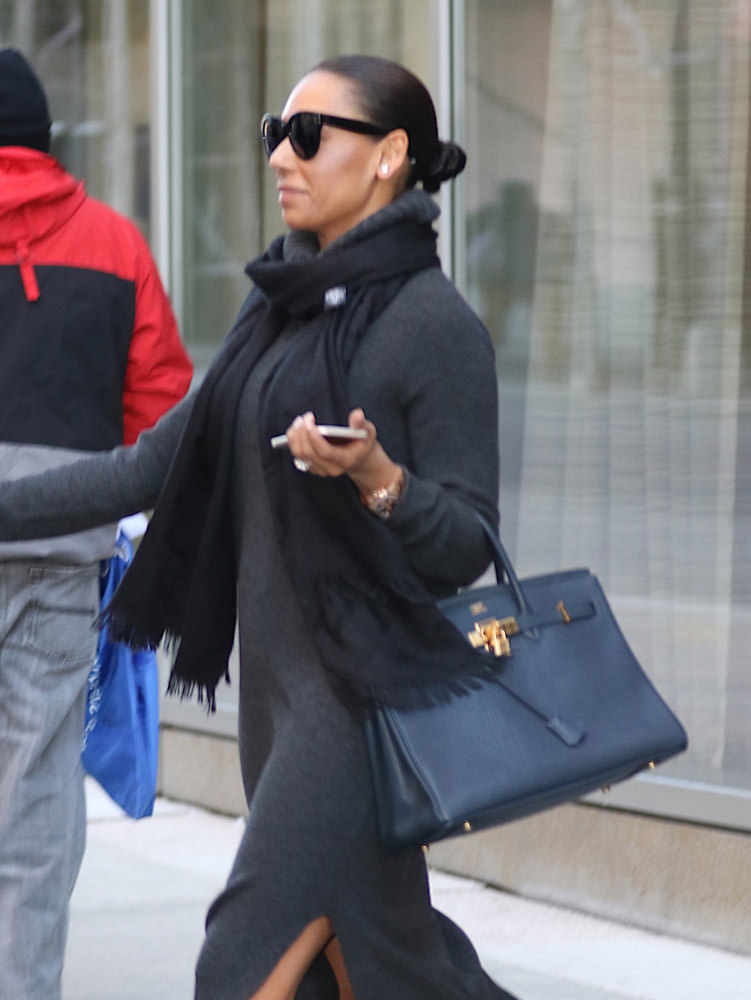 24 / 25
Chanel Boy Bag
This Boy doesn't hold as much as her usual travel bag, but it sure is shiny.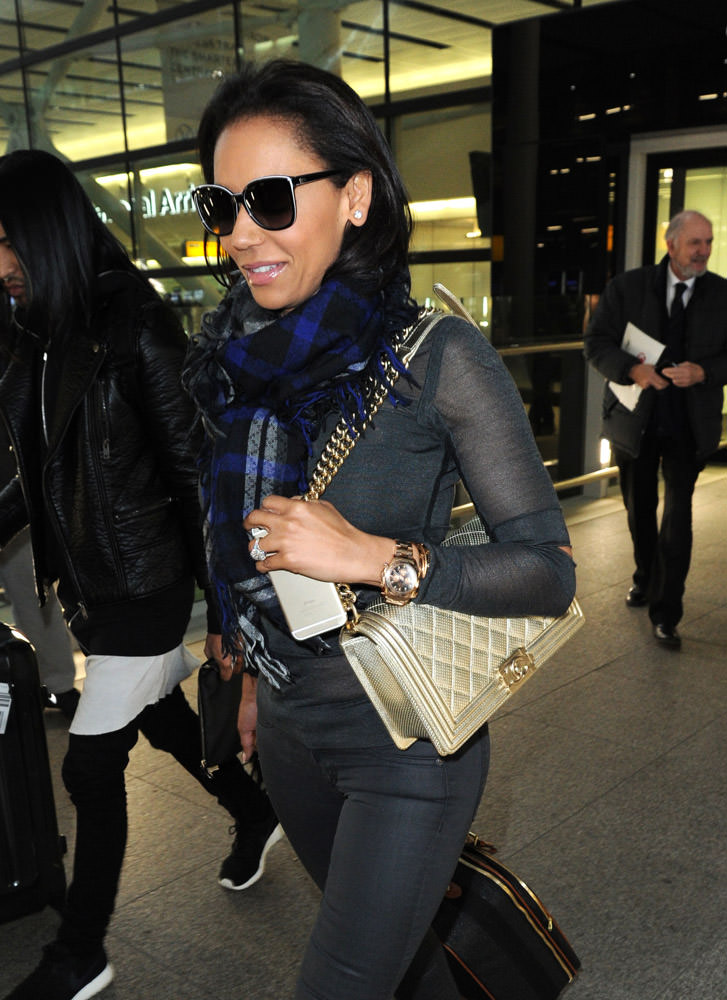 25 / 25
Chanel Classic Flap Bag
Finally, a classic standby--it's right there in the name.