Like all of the highest of hig-end handbag brands, Givenchy has a few signature styles that they can comfortably rely on to generate profits and perpetuate their brand's legacy (though one of those styles just underwent a moderate revamp). Regular celeb endorsement is a crucial part of that business model, and Givenchy has absolutely no problems in that department. In fact, for every celebrity with a Givenchy bag that we show you in our bi-weekly roundups, there were probably three more that we opted NOT to show you. The dominance is real.
1 / 8
Here's UK pop star Ellie Goulding, carrying a Givenchy "Pervert 17" tote as she arrives back on her home turf at Heathrow Airport. If you're still anxious to spend thousands of dollars to declare yourself a pervert and emulate Ellie and numerous other celeb fans, Givenchy will happily accept your hard-earned dollars.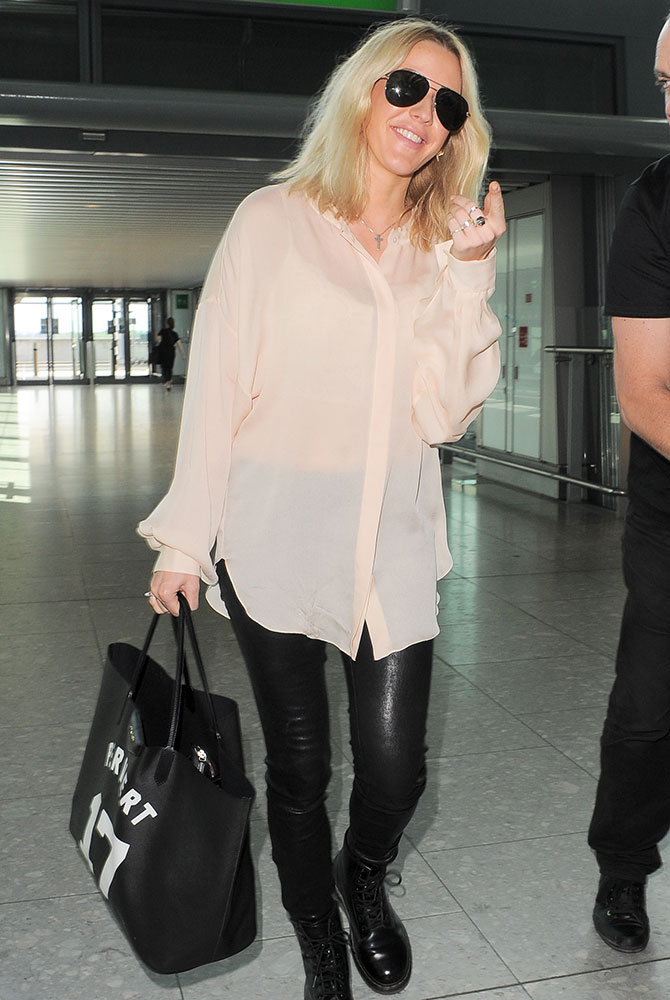 2 / 8
Hilary's fondness for Proenza Schouler seems to intensify with every passing week. Here she is on her way to lunch at Cafe Zinque with one of the brand's bucket bags. She was especially partial to a certain fringed PS1 earlier this month, but now it seems she's moved on to another Proenza Schouler bag.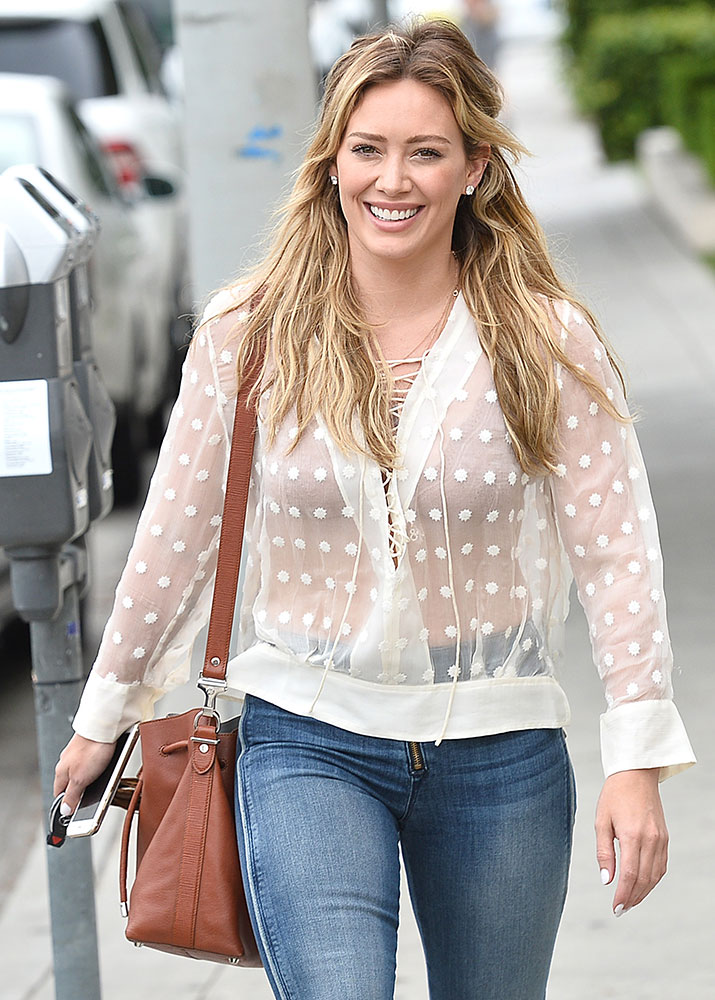 3 / 8
Kim Kardashian
Givenchy Nightingale Bag
$2,450 via Saks
Kim Kardashian is the first celeb we've seen carry the redesigned Givenchy Nightingale, which Amanda wrote about back in May. Can you spot the differences?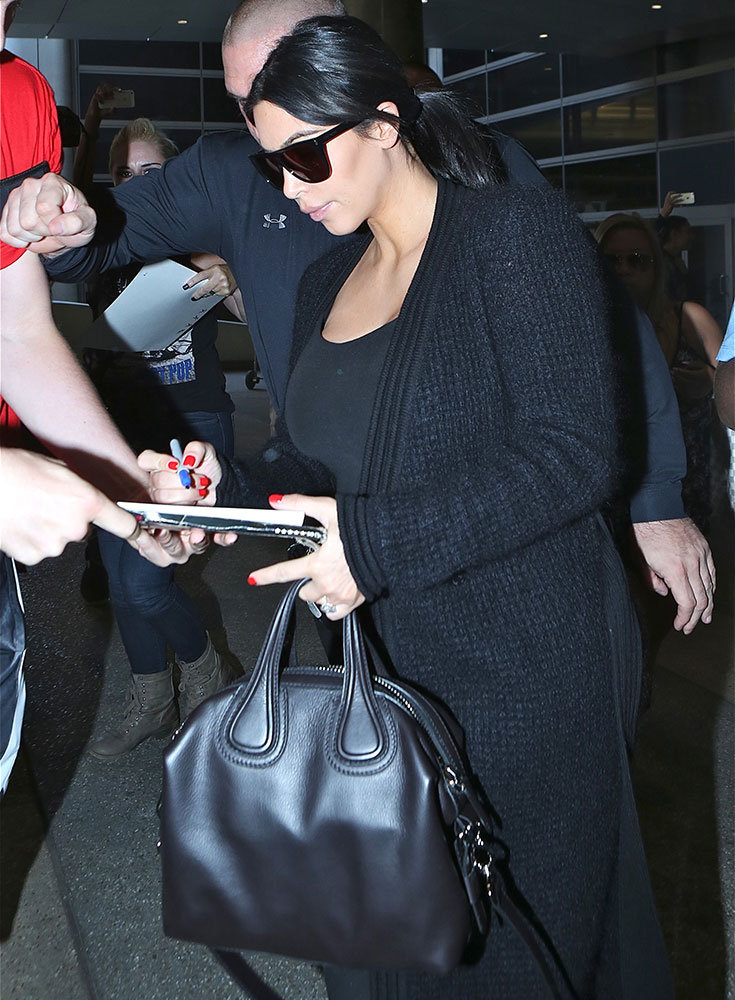 4 / 8
Kourtney Kardashian
Céline Nano Luggage Tote
Here's Kourtney Kardashian, filming KUWTK in Calabasas. She's carrying one of the Kardashian-Jenners' current bags of choice, a Céline Nano. I'd guess the entire clan has at least a dozen Nanos in its combined handbag arsenal.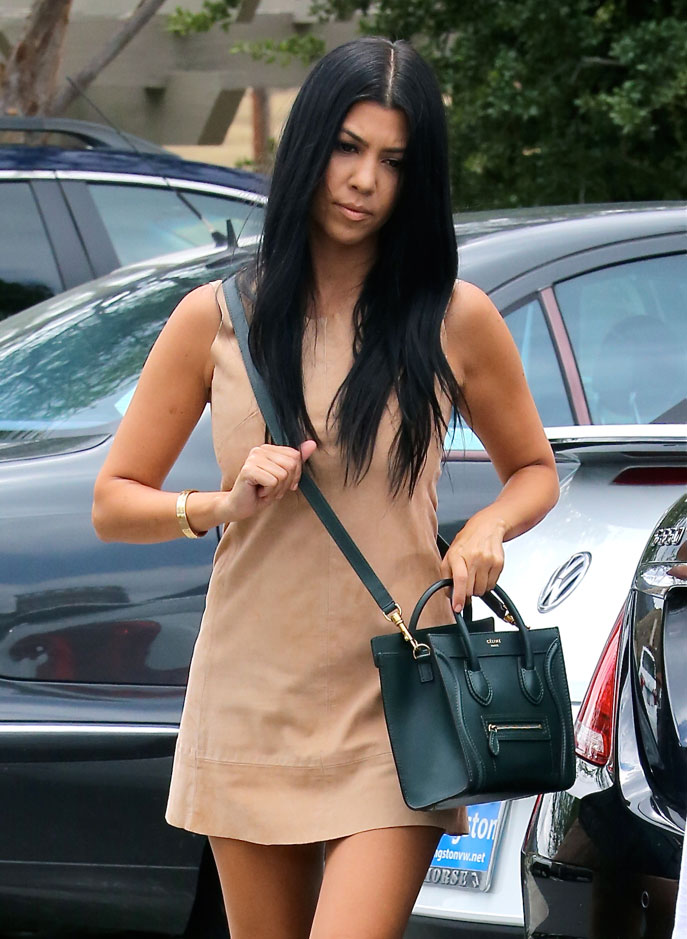 5 / 8
Lisa Vanderpump
Stella McCartney Cavendish Tote
$1,780 via farfetch.com
Lisa Vanderpump was recently spotted carrying an especially ladylike Stella McCartney tote as she made her way to Cecconi's in LA. It seems like exactly the sort of bag one should carry when one plans to casually drape an angora sweater around one's neck.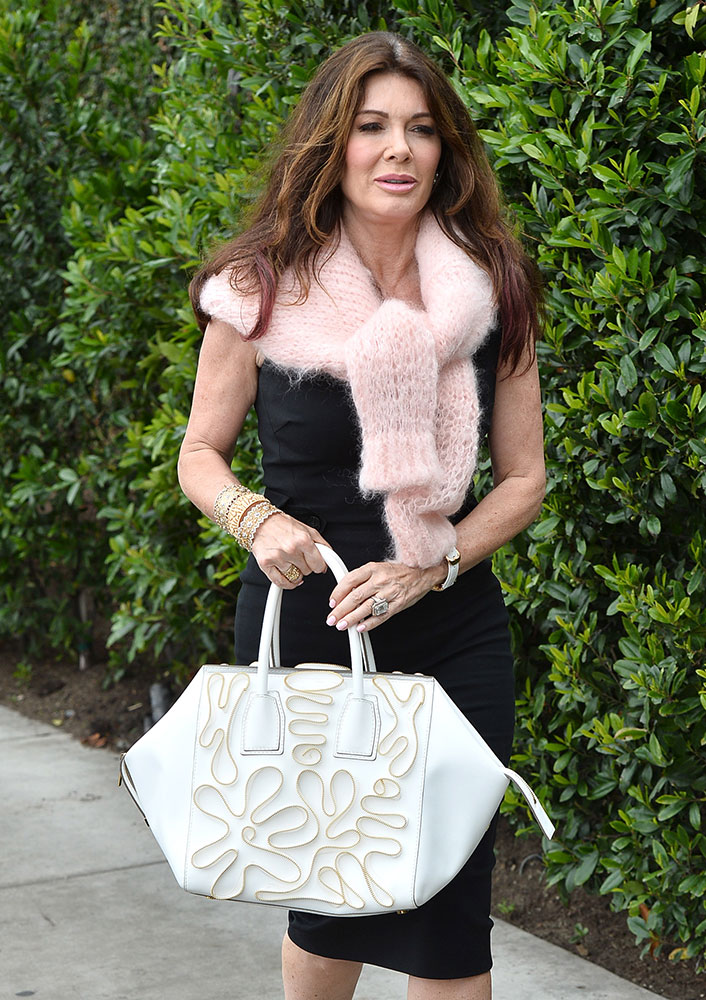 6 / 8
British actress Naomie Harris made the press rounds for her new flick in Southpaw in NYC last week with a bright orange bag from Marni in tow.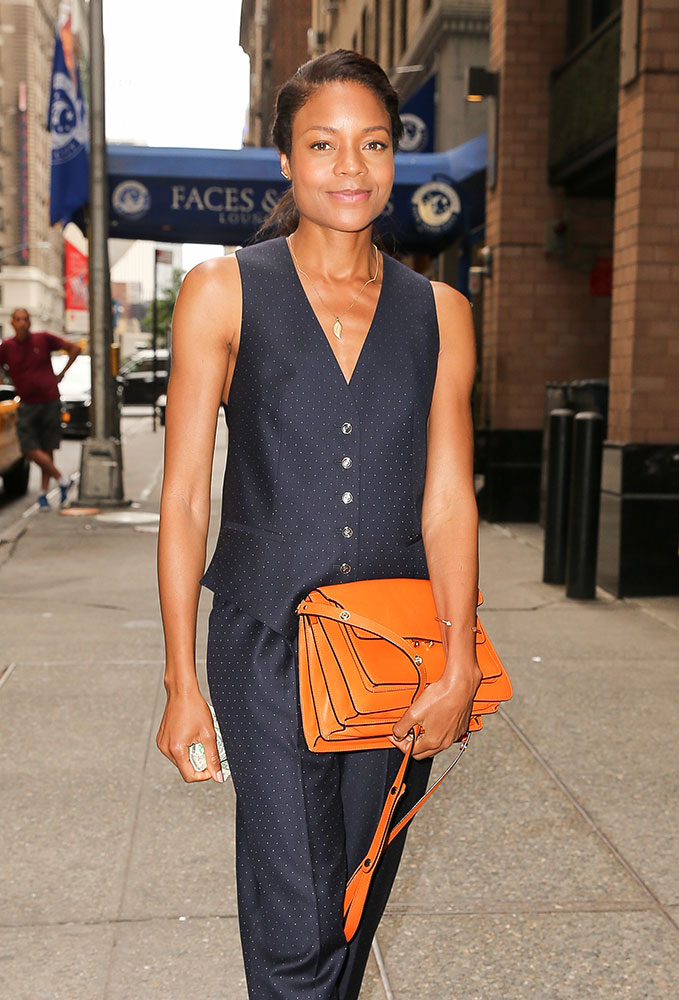 7 / 8
Naomi Watts
Givenchy Mini Pandora Bag
$1,150 via Barneys
Naomie Watts was also recently spotted in NYC, engaging in everyday non-celebrity activities while carrying one of my all-time favorite Givenchy minis, the Givenchy Mini Pandora.
8 / 8
Rihanna
Christian Dior Diorama Bag
Finally, here's Ri-Ri, leaving LA at LAX with the same Dior Diorama we saw her carrying in NYC last week. This Diorama gets around.