Last week's holiday travel rush had celebs busting out their biggest and best travel bags, totes and duffels. But this week, it's business as usual. Some celebs are favoring the minis, some are still ferrying around their gigantic Louis Vuitton and Givenchy bags, and Meryl (FRIGGIN') Streep was actually spotted carrying the same bag we saw on Kesha's arm last week. That's right, Meryl Streep and Kesha have something in common, besides both being blond and amazing.
1 / 8
Alessandra Ambrosio
Louis Vuitton Damier Eole Rolling Duffel
Here's Alessandra, still on Victoria's Secret detail in London, hanging out outside her hotel with a classic Damier Louis Vuitton Duffel.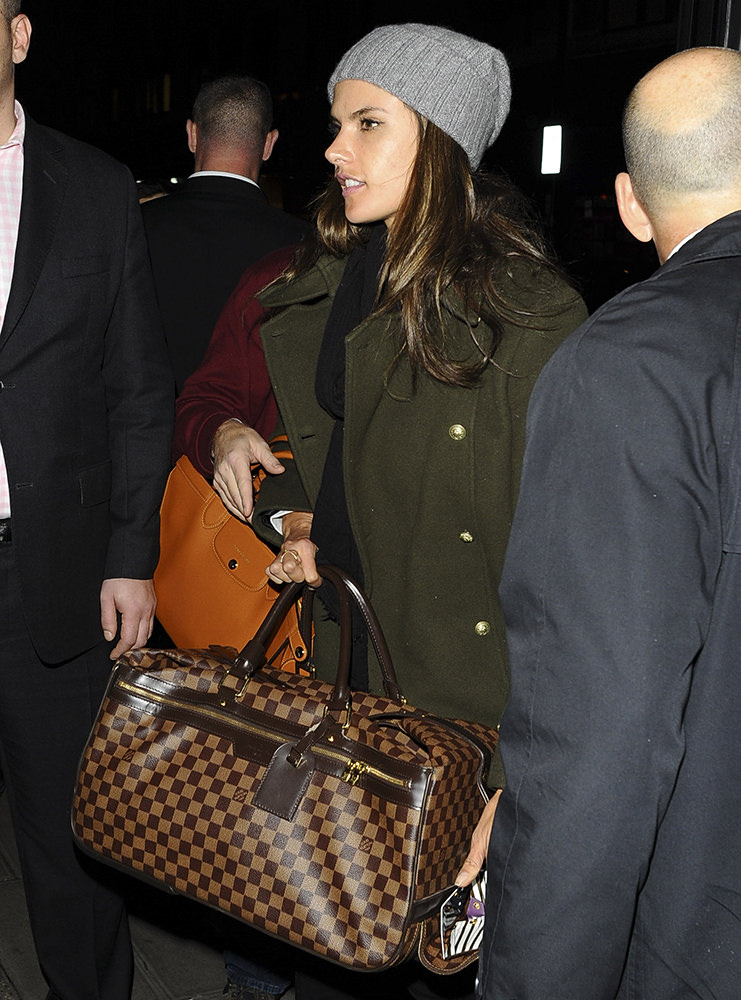 2 / 8
Isabeli Fontana
Givenchy Antigona Rottweiler Tote
$1,145 via Saks
Next up, we have Alessandra's Hungarian cohort Isabeli Fontana, doing exactly the same thing with a Givenchy Antigona Rottweiler Tote. The Rottweiler has been around for a spell now, and the more I look at it, the more I think that dog's face looks more tired than terrifying. Is it just me?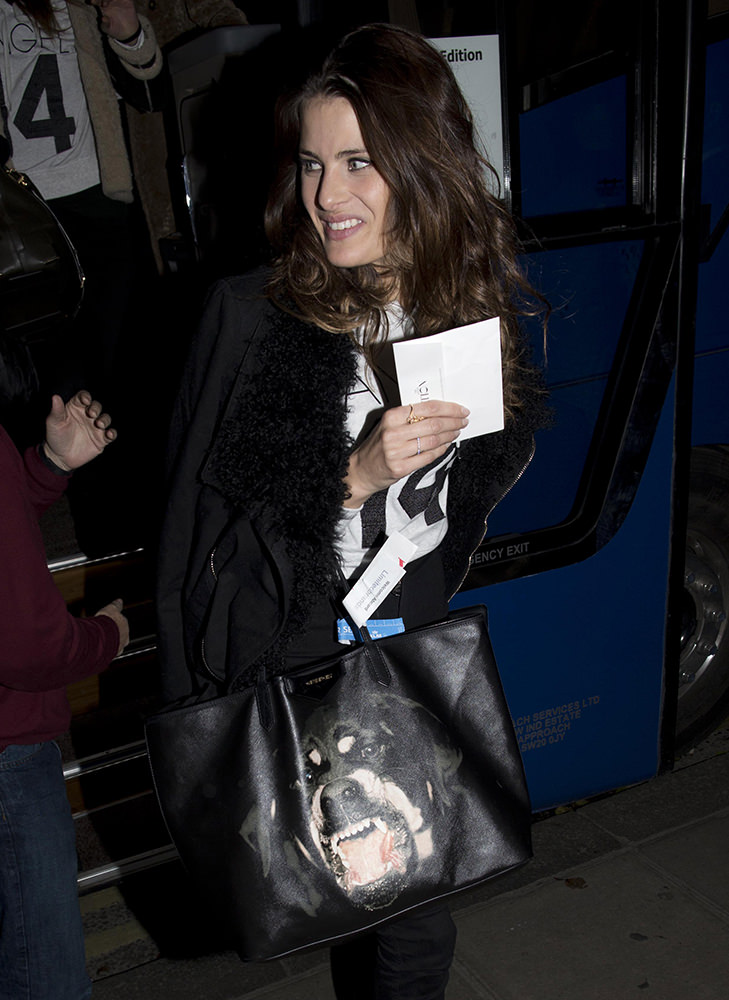 3 / 8
Kate Bosworth, as we all well know, is an actress that gets more modeling work than most models, and almost as much acting work as some other models. She's just ambling around LA in the rain after a business meeting here, carrying one of the world's tiniest top-handles, but it still looks like a photo shoot, doesn't it?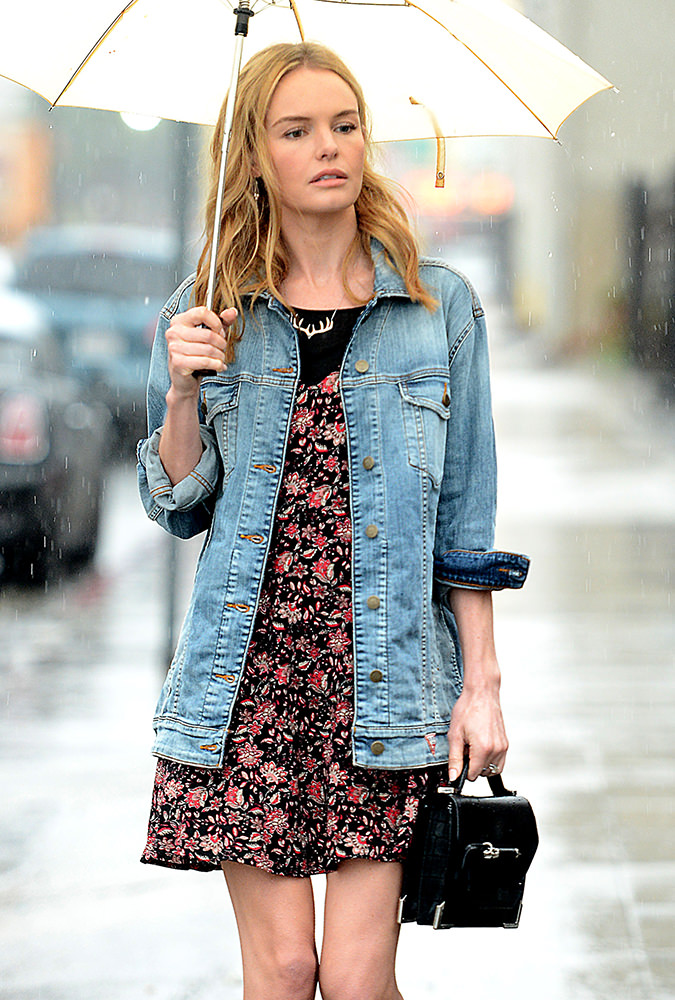 4 / 8
Liv Tyler
Givenchy Mini Pandora Box Bag
$1,790 via Barneys
Liv Tyler has had a long-standing (and very lucrative) relationship with Givenchy, and the love affair is still going strong, it seems. And yes, Liv is expecting again. This will be her second child with boyfriend David Gardner.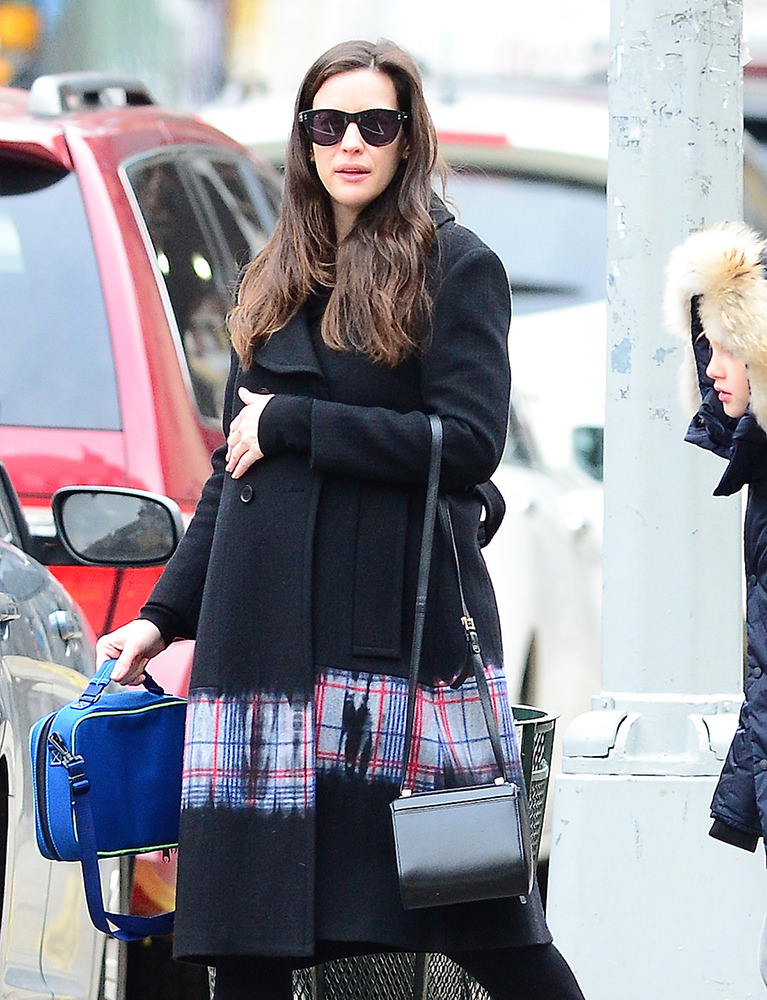 5 / 8
Meryl Streep
Dolce & Gabbana Embroidered Sicily Bag
$3,395 via Barneys
Meryl Streep recently did a little early AM press on Good Morning America to promote her new film, Into the Woods, which any past or present musical theater nerd knows is going to be kind of a big deal. And yes, as I mentioned earlier, Kesha carried this exact bag last week.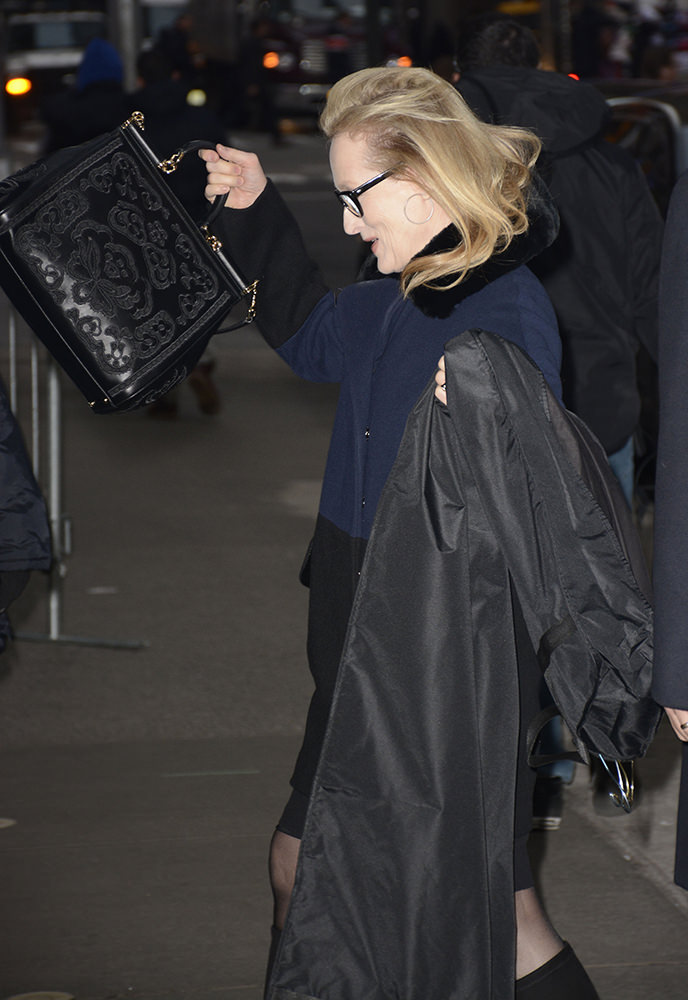 6 / 8
Pixie Lott is probably not someone who is on your radar, unless you live in the UK. She's a singer/songwriter/actress/Strictly Come Dancing contestant. She's obviously got a lot going on, but she made a little time to attend the star-studded Chopard Christmas Party, and she brought an old school, logo-embossed Fendi Baguette Bag with her.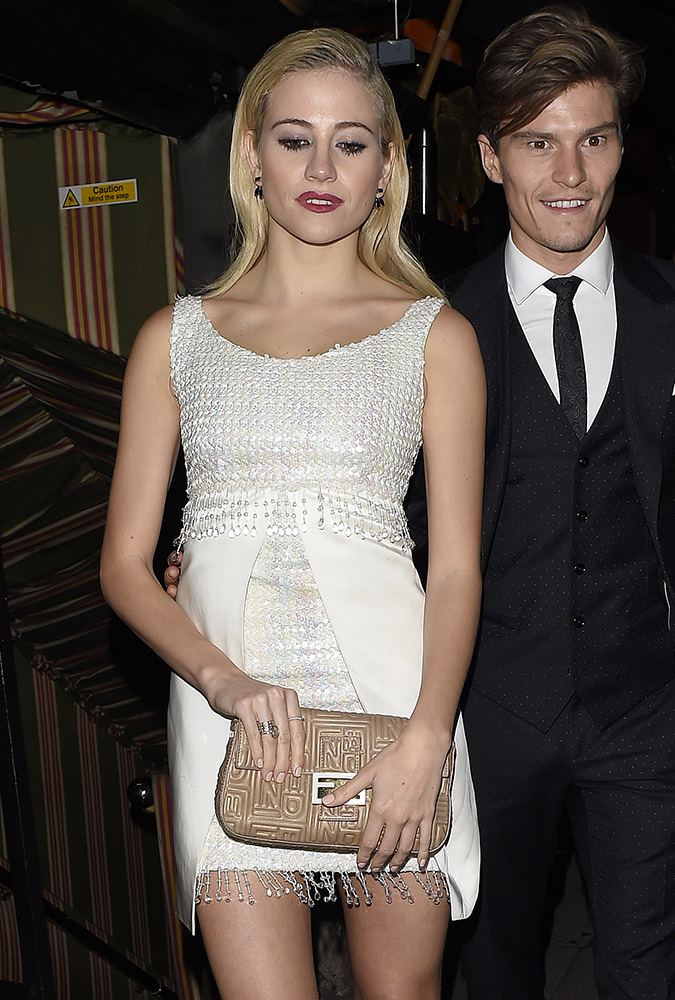 7 / 8
Reese Witherspoon
Dolce & Gabbana Mini Leopard Phone Bag
$775 via Saks
Here's Reese, doing the same press circuit as our dear Meryl, and making a stop at GMA to promote her own upcoming piece of Oscar bait, Wild. That dainty leopard D&G bag seems most appropriate for the occasion, no?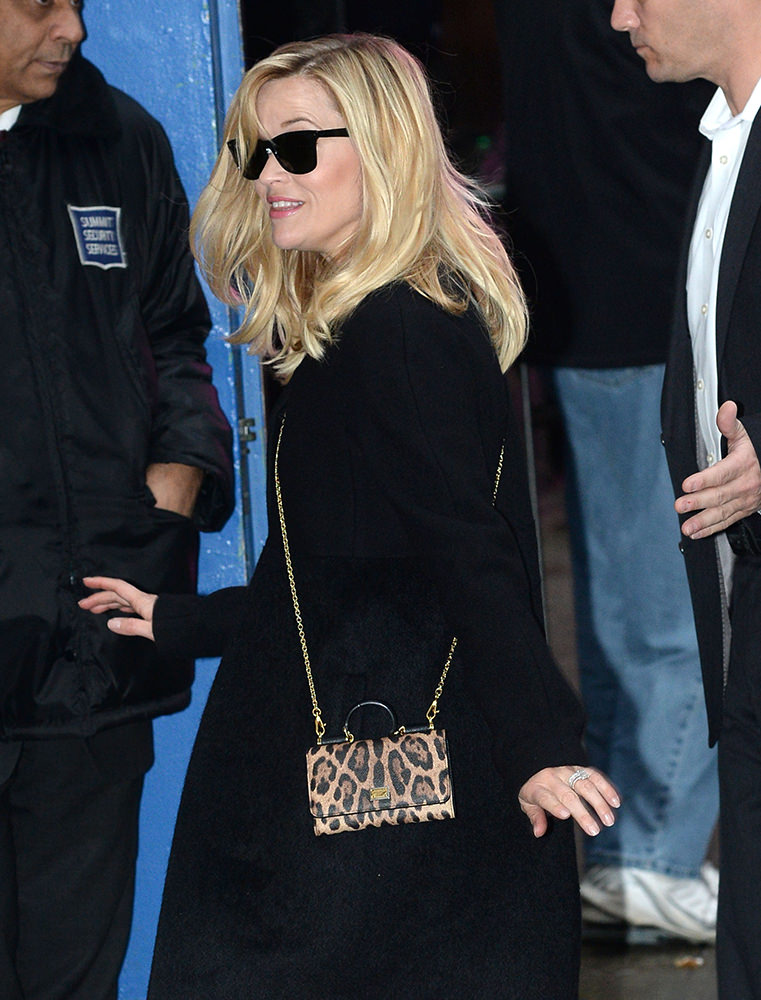 8 / 8
Suki Waterhouse
Burberry Bicolor Satchel
Last but not least, here's another British gal-about-town, actress/model Suki Waterhouse, leaving a fancy afterparty for The Cafe Royal British Fashion Awards with a petite little denim Burberry bag in tow. If there's a unifying theme to this round-up, I think it's models/actresses and actresses/models.