It's been big changes all around since Daniel Lee took over the creative reigns at Bottega Veneta, and for Pre-Fall 2020, one of Lee's newest cult favorite bags got a big makeover. While we first spotted this updated design last January when we introduced the brand's Pre-Fall 2020 collection, today we're taking a second look at this new design, which is sure to be a highly coveted hit. Introducing: The Chain Casette.
New for Pre-Fall, the Chain Casette takes the body of the original Padded Cassette Bag and adds a show stopping chunky chain strap. True to his aesthetic, Lee has taken a classic handbag element—the chain strap—and exaggerated its proportions to add a distinct and ultra-cool detail to an already beloved bag.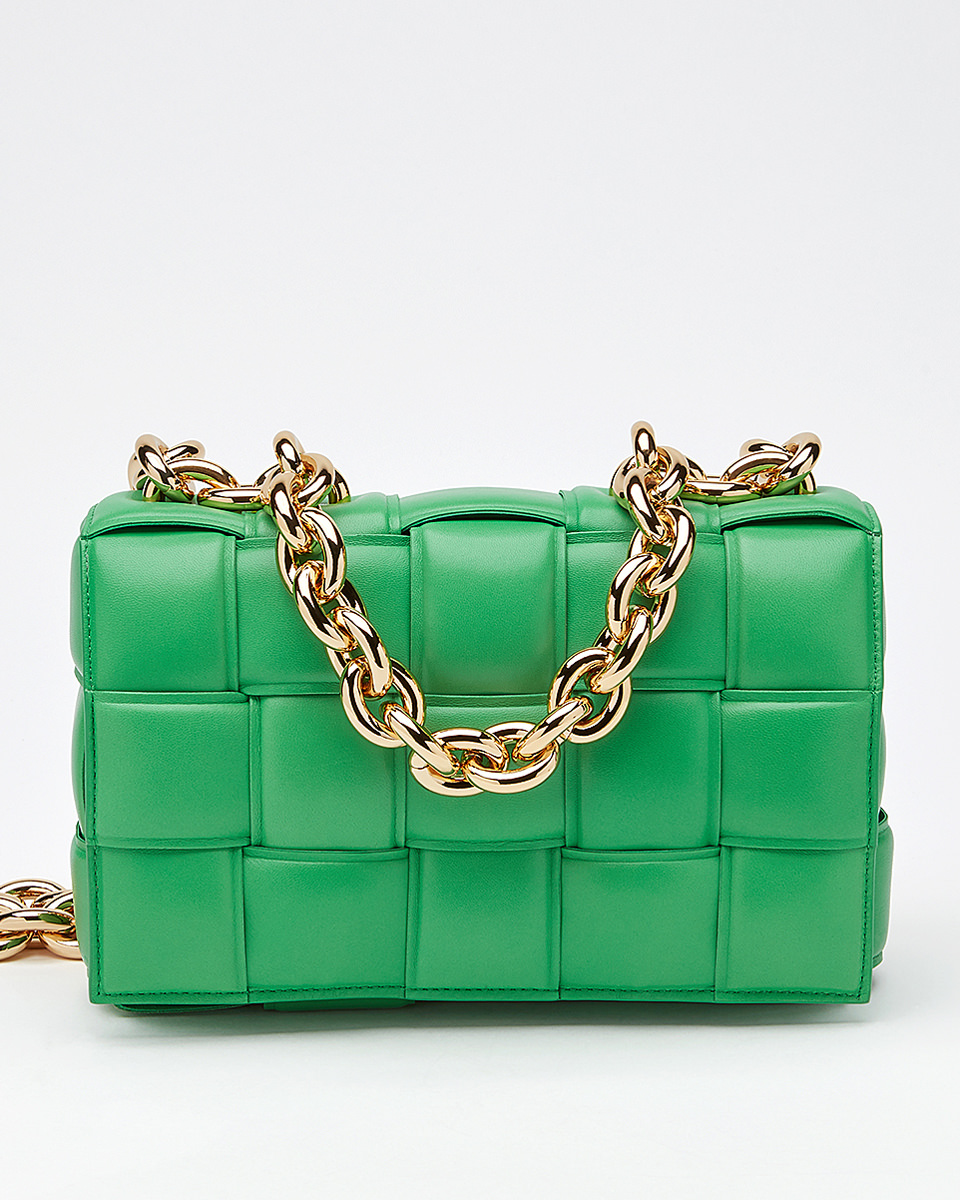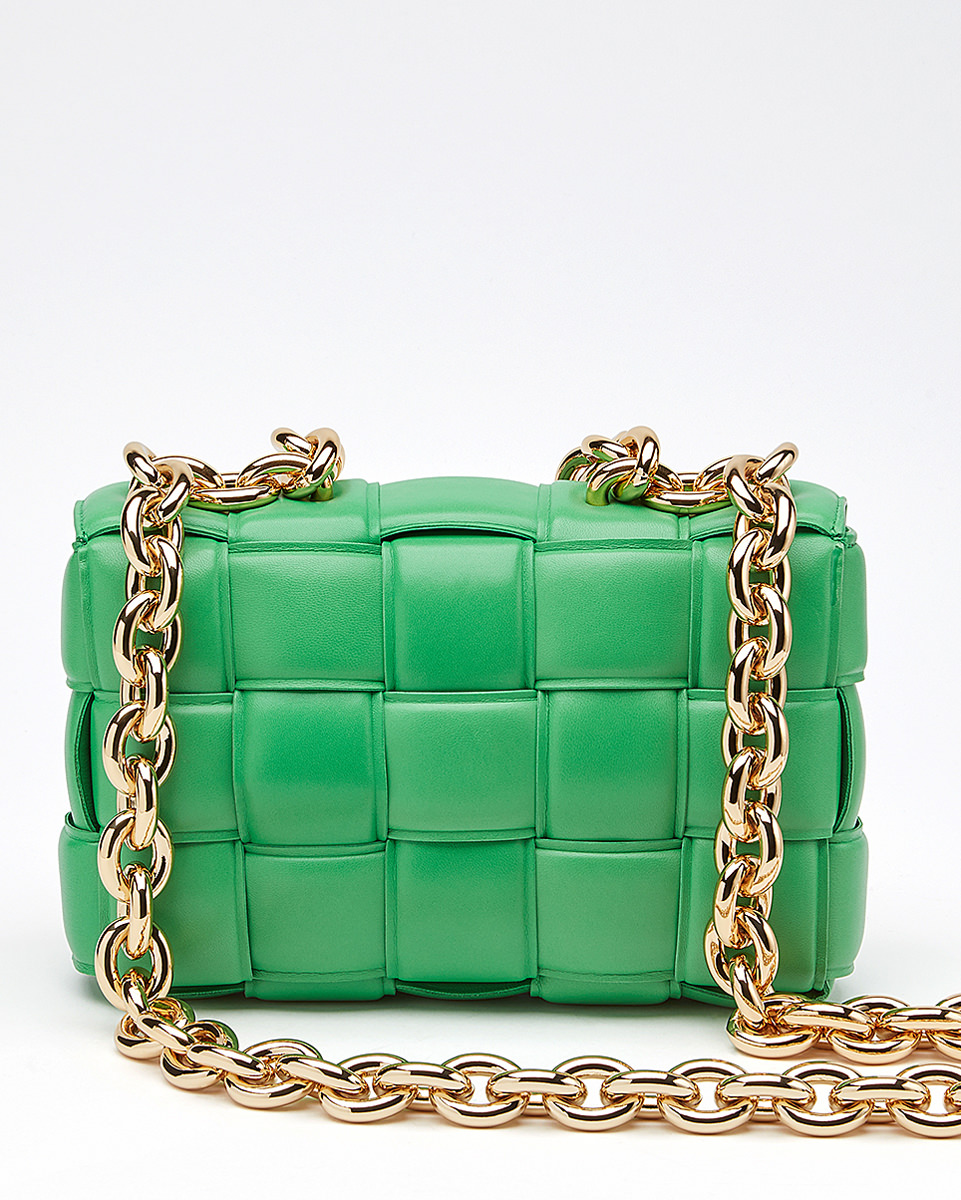 Available in a rainbow of colors from bright green and crimson red to neutrals like white and black, The Chain Casette is crafted from shiny Nappa padded leather strips, which are interlaced to create an oversized weave. While the leather version offers more versatility in that the strap is adjustable, the chain iteration is said to work as a crossbody bag with a strap that isn't adjustable. A smaller chain detail hangs off the front of the bag so that a hand can be tucked through, allowing the bag to be carried as a clutch with the strap functioning as a detail. It's worth noting that while the original Casette is incredibly lightweight and easy to carry, the new chain detail will likely add to the bag's overall weight.
Aside from its chain, this Casette is not all that different from the original, offering an internal zip pocket as well as a magnetic closure. View more details via our post on the Bottega Veneta Padded Casette here. While the original Padded Cassette retails for $2,800, The Chain Casette is now available for Pre-Order via Bottega Veneta for $3,800.