Every week, I scour the web to find the best bag deals so that one of you might snag something great at significantly below retail, and the amount of time that I (and my coworkers) spend shopping, online and elsewhere, means that we've also got some pretty great deals tucked away in our closets. Below, check out our best handbag finds and share your own in the comments..
1 / 4
Bea
Balenciaga Town Bag
Was $1,765, Purchased for $434
The best bag deal came in a completely unexpected way. I received a text from my best friend asking if I was planning on going to the invite-only Balenciaga sample sale; some of her co-workers had just scored some serious deals from it. By this point, the sale had already been going on for three days, but I decided to make some calls and see if I could be added to the list. After securing a spot, I trekked to the location and walked into a room filled with stacks of picked-over Balenciagas.
I had been going back and forth on the Town for so long, and wasn't sure I was in love with it, but after weighing out my options, the steal was just TOO GOOD to pass up. After spending 2.5 hours there (with my best friend on Facetime the entire time), I walked away with this Balenciaga Town Bag for $434.41. Original retail: $1,765. Needless to say, I don't regret one bit of it.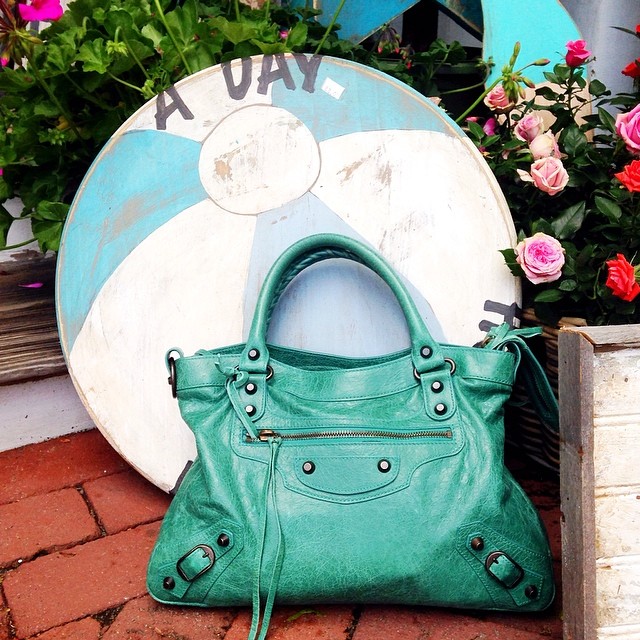 2 / 4
Amanda
Alexander Wang Isis Clutch
Was $1,050, Purchased for $399
I have a hard time convincing myself to spend any kind of serious money on clutches. I loathe carrying them and will opt for a compact crossbody bag whenever it's even quasi-appropriate, but sometimes, only a true clutch will do. Whenever that's the case, I pull out this intricately quilted Alexander Wang beauty that I bought at Barneys Co-Op in Atlanta in 2011.
Like my favorite Proenza Schouler bag, I loved this clutch from the moment I saw it but had absolutely zero intention of paying full price for it. On a random trip to Phipps Plaza one day, I wandered into Barneys and there it was, all by itself, on a lonely sale wall for well over 50% off. It was meant for me.
I can see why it went on sale--it's heavy, unwieldy and extremely difficult to use on any basic, functional level. It's so pretty, though, that I don't even care. Good thing I only use it like twice a year.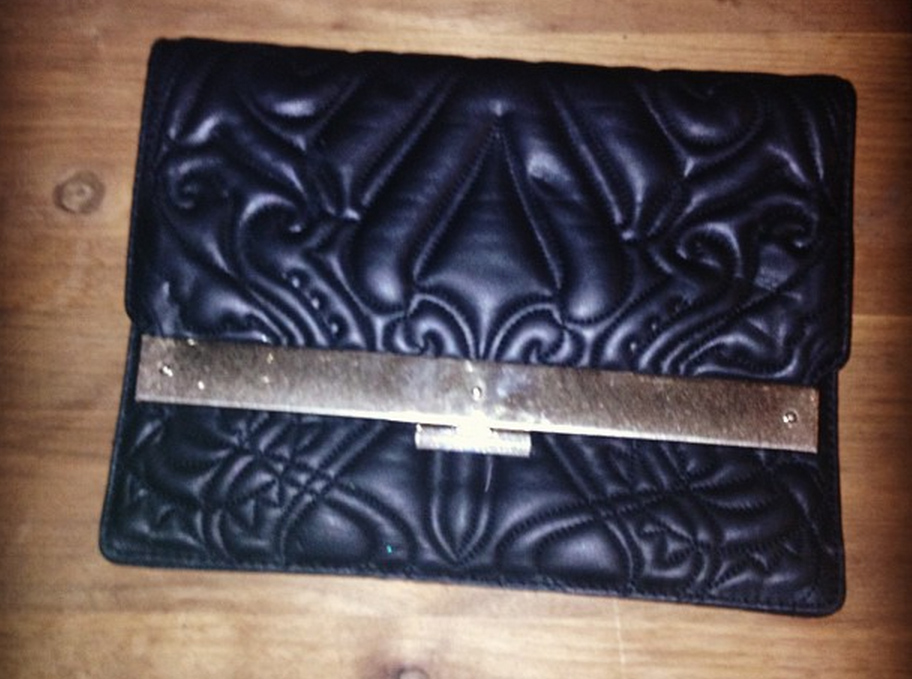 3 / 4
Katherine
Loeffler Randall Rider Bag
Was $550, Purchased for $330
I had been working at PurseBlog for only three months when it was time for the biggest shopping day of the year, Black Friday. I wanted a small-yet-sophisticated everyday bag for work, and the Loeffler Randal Rider bag had been on my mind for quite some time. At exactly midnight on Black Friday, I hopped on my computer to browse the sales of some of my favorite retailers, at which point I found that Bloomingdale's had my Rider Bag on sale for 40% off! That brought the price down to $330, so I was satisfied.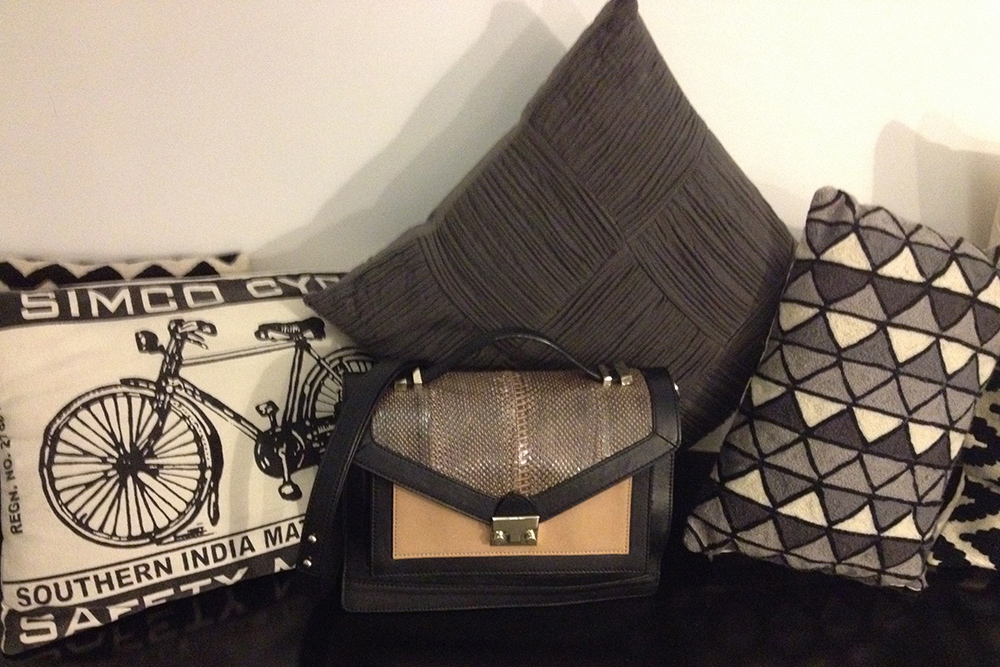 4 / 4
Megs
Proenza Schouler Crocodile PS1 Bag
Was $14,500, Purchased for $4,350
Megs went in-depth on the store of this deal in an edition of Purseonals, which we highly recommend you check out.