Wallets
To me, a wallet is a nearly perfect gift. They come in a million shapes and sizes, chic ones can be had at nearly any price point, and most people don't think about buying them for themselves. Almost all of us are in a constant state of "needing a new wallet," and even if you don't right now, it's an easy gift to store for use at a later date. (Or, if necessary, to regift. It happens. No judgement.)
With that in mind, wallets are an obvious choice for the latest installment of our Holiday Gift Guide 2011. From $15 to nearly a grand, we'd like to think that we have all budgets and most personal styles covered. Have a mother, daughter or sister who has everything but still needs a Christmas gift? This is where you start. (more…)
We don't spent a great deal of time discussing wallets around here. That's not because we don't love them – we do! – but bags do a fine job grabbing all of the spotlight, leaving wallets and other small leather goods with little attention to share among themselves. And that's silly, because those pieces are just important to our everyday lives as bags are.
In the spirit of reminding ourselves of exactly that, let's take a look at the three wallets, in three very different price ranges, that I'd love to be pulling out of my bag for the season ahead. No matter if your budget is tight or extravagant, your wallet can be just as chic as you are. (more…)

If you look at pictures of the Alexander Wang Fall 2011 show or read our recap of the accessories, you may have noticed something: There weren't any handbags. Instead, Wang debuted his first collection of small leather goods on his fall catwalk. Starting this Friday at 6 a.m. New York time, that collection is going to be available to the public for one day only, exclusively through a very special partner – eBay. (more…)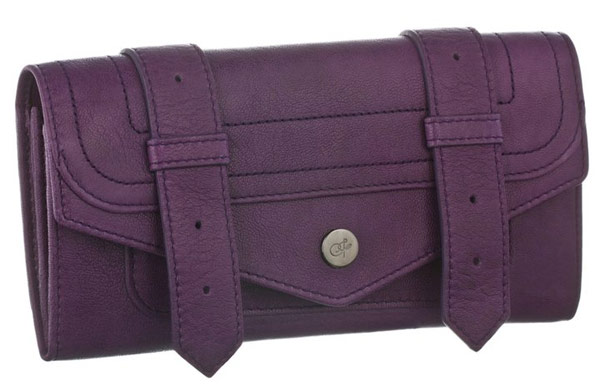 Proenza Schouler PS1 Continental Wallet, $585 via ProenzaSchouler.com.
I didn't think I'd ever see the day where I'd write two excited posts in one week about a wallet, of all things, but the boys at Proenza Schouler know how to get to me. Including the standout kelly green color in their first round of press photos for the Proenza Schouler PS1 Continental Wallet was enough to make me bite the first time around, but saving this delicious purple color until a few days later to squeeze another post out of me was truly a stroke of genius. What? They didn't do this purely to manipulate my emotions? Are you sure?
Well, either way, now I want a purple one. If that doesn't tickle your fancy, I have a picture of another brand new color, military, after the jump. Neither is on the brand's website quite yet, but when they are, you'll be able you buy them via ProenzaSchouler.com for $585. (more…)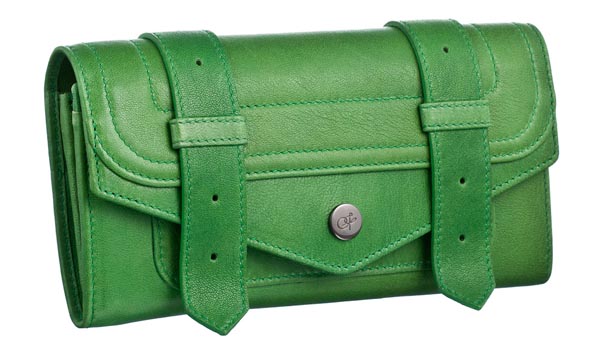 I don't know if I've ever heard or read so much buzz over a wallet; the gentlemen at Proenza Schouler sure do know how to work the fashion hype machine for maximum effect. On Friday came an exclusive tidbit via Vogue.com that Jack and Lazaro would be releasing a new wallet on the company's website Monday, along with a single stock photo and conspicuously lacking price information to make us all salivate over the weekend. It certainly worked on me; as whispers and excitement spread across the fashion internet after the initial announcement, my impatience grew. I couldn't wait to see all the colors or find out how much I would need to dish out to get one.
The PS1 Continental Wallet is like the older sister to Proenza's original wallet, which was more like a billfold because of its single interior compartment. This one, though, is a full-fledged iteration with compartments for coins and cards as well as your standard cash slot. The first run will come in five colors, all of which you can see after the jump, and retail for $585 via ProenzaSchouler.com. (more…)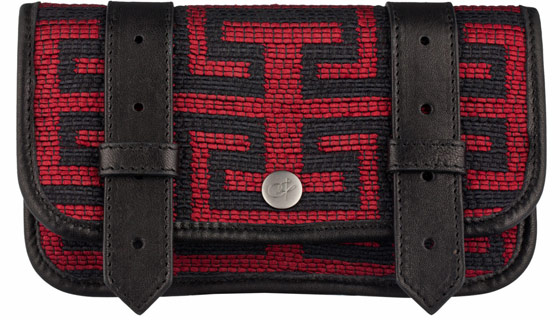 I have a chartreuse leather Proenza Schouler wallet that I use daily and find absolutely indispensable, so if you're looking for a relatively inexpensive (under $200, seriously) gift for yourself or your lucky, lucky friends this holiday season, I really cannot recommend the Proenza Schouler Mochila Wallet strongly enough. Introduce one of these little guys into your life. You'll thank me. (more…)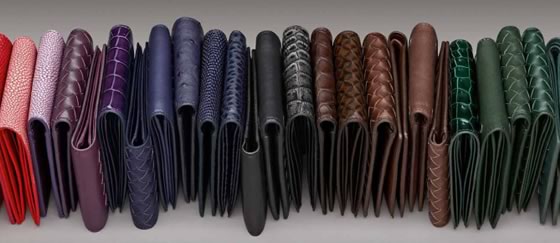 Can I just tell you all that this picture made me want to run over to Bottega Veneta and buy every single wallet shown?! The kaleidoscope of colors and materials makes me feel like a kid in a candy shop. Only this is a luxury leather goods candy shop, the best kind of shop in my opinion.
We leave out the PurseBlog men way too often. These Bottega Veneta Wallets are just for you guys, as the dimensions are a bit larger. Materials include intrecciato leather, ayers, stingray, ostrich, and crocodile. There are many color options (as shown above). (more…)