Archives for: #Loeffler Randall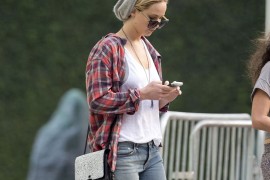 Jennifer Lawrence was recently spotted coming out of the movies with a gal pal in Hollywood carrying a Loeffler Randall Walker Mini Bag, which is a surprisingly attainable contemporary option for an actress who gets boxes full of Dior goodies shipped to her home.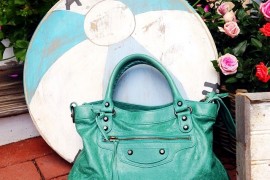 Every week, I scour the web to find the best bag deals so that one of you might snag something great at significantly below retail, and the amount of time that I (and my coworkers) spend shopping, online and elsewhere, means that we've also got some pretty great deals tucked away in our closets.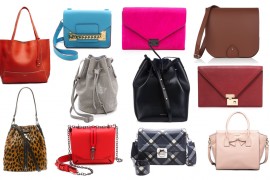 Every season, the average price of a designer handbag inches up, even if a lot of bag lovers' budgets don't increase along with them. Because of that, we always endeavor to cover bags at a variety of price points, and with all the new Fall 2014 arrivals in stores, we found quite a few that are totally lust-worthy while still being far below the four-figure price tags that often dot our posts.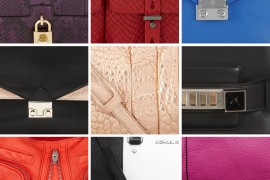 Even though it's not Friday, it's always Bag Deals Day in our hearts, so we're bringing you a weekly helping of the Internet's best handbag markdowns a day early. (Also, Fashion Week has all of us thoroughly disoriented.) Sales are getting scarce, so we looked extra hard for the most desirable bags, and we think you'll be pleased with the results.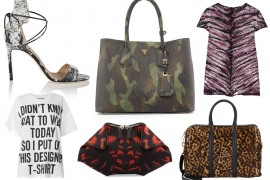 Because prints always have more than one color, they make uncommonly good choices to make a seasonal transition a little more seamless. Below, check out which printed pieces the PurseBlog team wants to be wearing for fall and beyond in this week's edition of Want It Wednesday.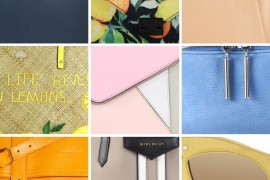 It's Friday, so you know what time it is – bag deals time! With so many ongoing sales, we were overwhelmed with the available options, but we think we found a little something for everyone. As always, you can visit the PurseBlog Deals Page for a full listing of current markdowns, sales, coupon codes and other offers!