Save Spend Splurge

Even though spring's technical start is in late March, old-fashioned sartorial rules often dictate that no one should wear truly spring-like things until after Easter. White, raffia, pale flowers – all verboten until after some arbitrary holiday. The PurseBlog team does not advocate listening to those kinds of silly rules, of course, but if you've grown up with them, the idea can be hard to shake.
Easter was yesterday, though, so that means we're all free to celebrate the lushly feminine bounty that comes with the season. We've already highlighted some of the best beach bags and pastel bags of the year, but if you're looking for something with a more generalized spring-like feeling, this week's installment of Save, Spend, Splurge has some suggestions for a variety of budgets. (more…)
Over the past few years, clutches molded out of clear lucite or acrylic have enjoyed wide popularity, at least on runways. It's a trend that nearly every brand has touched on at one point or another, but because not everyone jumped on the bandwagon at once, a clear evening bag still feels fresh and modern. Don't let that fool you, though; see-through clutches have been around for decades and are often the best thing that a vintage store's handbag selection has to offer.
If you want something with a more modernist edge (or if vintage shop-trawling simply isn't your favorite hobby), we've done a little bit of legwork for you. In this edition of Save, Spend, Splurge, we highlight three clear plastic handbags at three very, very different price points. Check 'em out after the jump and tell us whether or not this is a trend that you'd ever buy into in the comments. (more…)
Normally we do our Save, Spend, Splurge features with different brands that achieve a similar look at a variety of price points, but everyone on the PurseBlog team is so obsessed with Proenza Schouler's bags that we thought the brand deserved a post all to itself. Believe it or not, Proenza actually does offer its bags and accessories at a fairly wide price point.
You can even get the very expensive python look for less than $200, depending on your personal taste and accessories budget. If you've got somewhat more generous means, well, Proenza can accomodate that as well, of course. Whether you're partial to neutral tones or neons, PS1s or PS11s…didn't we tell you that these bags were versatile? (more…)
My calendar has said December for a full week now, which means that there's no more hiding – holiday parties are upon us. For some of you, they might have already started, but the truly glitzy stuff usually occurs closer to Christmas and New Year's. Luckily for you, that means there's still time to find the perfect little bag to carry to those parties if you don't already have something appropriate in your closet.
Often, I find that a good party clutch is something to which women don't treat themselves because they see it as impractical. Not every sparkly little evening bag has to break the bank, though, which is why we've chosen the product category for our latest edition of Save, Spend, Splurge. (more…)
We don't spent a great deal of time discussing wallets around here. That's not because we don't love them – we do! – but bags do a fine job grabbing all of the spotlight, leaving wallets and other small leather goods with little attention to share among themselves. And that's silly, because those pieces are just important to our everyday lives as bags are.
In the spirit of reminding ourselves of exactly that, let's take a look at the three wallets, in three very different price ranges, that I'd love to be pulling out of my bag for the season ahead. No matter if your budget is tight or extravagant, your wallet can be just as chic as you are. (more…)
We've said it before and we'll say it again: Python is huge for fall. I haven't been an overwhelming proponent of many of the season's python looks, but it's hard for me to turn down a good, natural, neutral python bag. For me, the beauty of python is in the skin's inherent texture and pattern, and depending on the bag, straying too far from that can spoil the fun. That's why for our latest Save, Spend, Splurge, we've picked three python (or python-embossed) bags at three different price points to show off the material's natural beauty. (more…)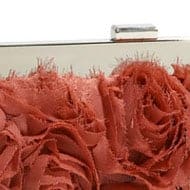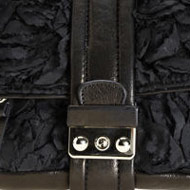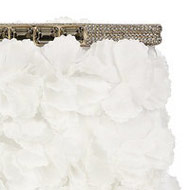 For better or for worse, spring and summer mean that it's time for outdoor events. I have weather-sensitive hair, so I'd generally rather be indoors, but a good garden party, picnic or scenic outdoor wedding can win over even this lover of airconditioning. And naturally, after my hair, my first concern is my handbag. For warm weather, what could be better than some soft, season-appropriate flowers?
We know that no everyone is on the same budget, so we've picked three options – the Expressions NYC Rose Frame Clutch, 3.1 Phillip Lim Cameron Flower Clutch and Valentino Floral Applique Satin Clutch – at three different price points, all of which would go over well at an outdoor evening event in the next couple months. (more…)