Proenza Schouler
Page 5
[Editor's Note: Images from this post were removed at the request of Proenza Schouler.]
You know we hate publishing cell phone pictures, but if the picture contains something that's exciting enough and that can't be found anywhere else, we're willing to do it for the sake of informing you guys about something exciting as quickly as possible. That's the case with these pictures that Style.com tweeted from their visit to the Proenza Schouler Resort 2013 Preview – you guys, that's a Proenza Schouler Holographic PS11. YOU GUYS. (more…)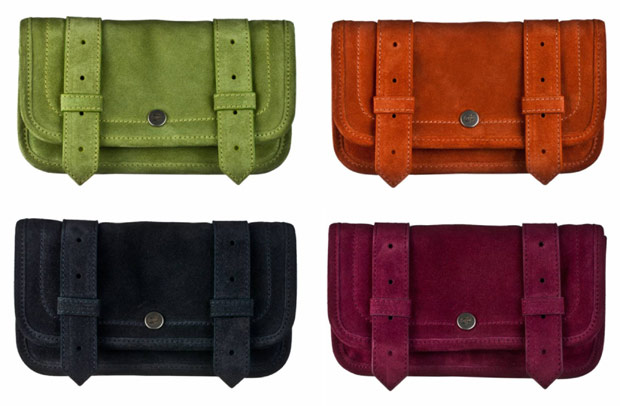 It's rare that a designer with as big of a name and as much of a reputation for trend-setting as Proenza Schouler makes anything that is both functional and reasonably affordable, which is why Megs and I have been fans of the Proenza Schouler PS1 Wallet since the very beginning. It was originally planned as a limited edition piece to celebrate the launch of Proenza's web store, but they were so popular that the brand has been producing the wallets ever since, most of them at the very reasonable price of $165. (more…)
Normally we do our Save, Spend, Splurge features with different brands that achieve a similar look at a variety of price points, but everyone on the PurseBlog team is so obsessed with Proenza Schouler's bags that we thought the brand deserved a post all to itself. Believe it or not, Proenza actually does offer its bags and accessories at a fairly wide price point.
You can even get the very expensive python look for less than $200, depending on your personal taste and accessories budget. If you've got somewhat more generous means, well, Proenza can accomodate that as well, of course. Whether you're partial to neutral tones or neons, PS1s or PS11s…didn't we tell you that these bags were versatile? (more…)
The list of handbags I covet seems to expand exponentially by the day. Some bags I simply want, others I truly covet, and a few I claim to need. Proenza Schouler is one of my favorite brands and I love to see that it continues to expand in the handbag world. The much lauded PS1 made way for the strong PS11, and now we have the cute Proenza Schouler Evening Clutch. (more…)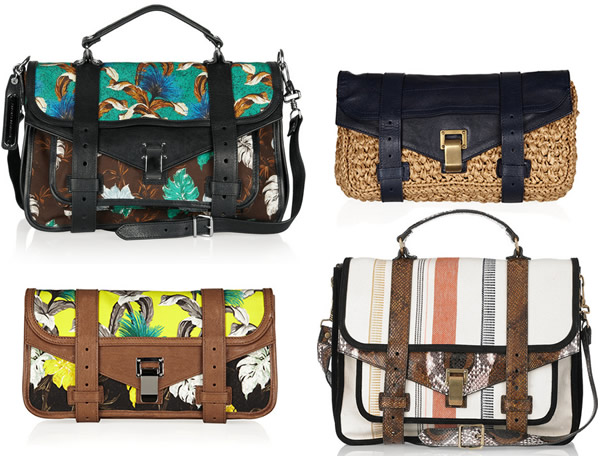 I have absolutely positively no qualms in declaring my never-ending love for Proenza Schouler. The schoolgirl bags with their downtown vibe have yet to lose traction in the accessory world. With new materials, patterns and colors constantly being released on the many versions of the beloved PS1, there an option for everyone.
I rounded up four new Proenza Schouler bags that feature different prints and materials to see which one you'd like the best.
[poll id="86″] (more…)