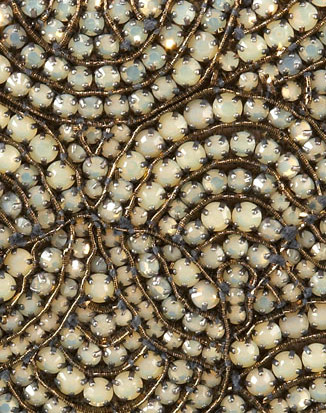 Thursday is my least favorite day of the week lately. You're so close to the weekend that you can almost taste it, and yet you still have a full day of work ahead of you before you can even get to Friday. And then a full day of work on Friday before you can get to happy hour. I don't know how to describe that, other than "cruel." Particularly when it's summer outside and all I want to do is go get some frozen yogurt and stare at something that's not my computer for a few hours. I'm sure almost all of you can feel me on that one.
My employment (and your enjoyable blog-reading) count on Megs and I sticking around here for the foreseeable future, though, so if I have to stare at my computer, I'm going to do it with some serious eye candy: the Lanvin Sea Breeze Crystal Minaudiere. You can almost feel the wind coming in off the water, can't you? (more…)

While all of us on the PurseBlog team love handbags, we also find ourselves constantly coveting a plethora of other items. We discuss a wide range of topics at the PurseBlog offices, from real estate to fur coats, and this week I can not stop staring at these three products in particular.
Beautiful skin, the perfect body-hugging dress, and a funky notebook are the items I find myself drawn to. From the highly decadent La Prairie Advanced Marine Biology Set to an ivory Alice + Olivia Victoria Peplum Dress to a quirky Lanvin notebook, these are three things I want this Wednesday. (more…)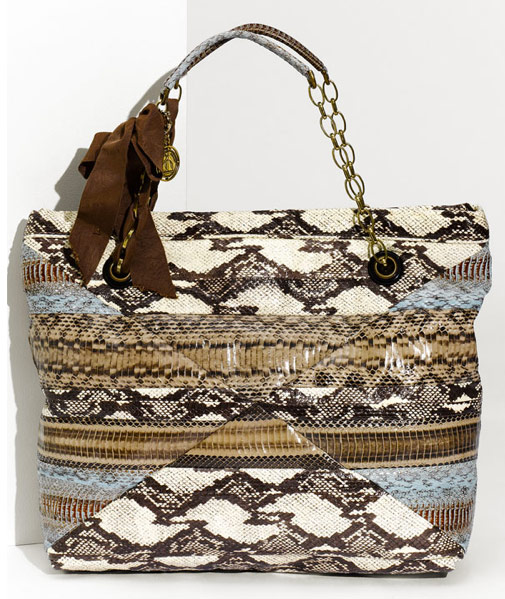 I've been trying all week to think of something appropriate to say about the Lanvin Amalia Patchwork Snakeskin Tote and I just…can't. I can't! It's Friday and I'm out of words, and this bag might be so complicated that it has now damaged my eyesight, which makes any attempts on my part to accurately review it utterly futile. So! That's where you guys come in.
In today's rousing game of Fill in the Blank, I want you to describe this tote to me. Y'all know how this works – either finish the title sentence in the comments or take a gander at this bag over at Nordstrom, where it's priced at $3498.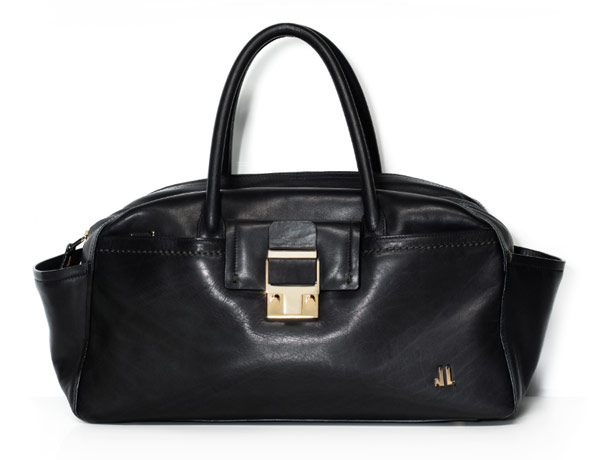 Lanvin isn't a company that messes with its stable of handbags often. Sure, seasonal styles come and go, but rarely does the French house launch a new design that will be added to the small group of bags that it produces season after season. Staring with Summer 2011, the Lanvin JL Bowling Bag will be the newest piece on that very short list.
The bag, named for Jeanne Lanvin, comes in several sizes and a variety of leathers and colors right off the bat. The photo above and those after the jump all feature the medium size, but Lanvin indicates that a smaller version, shoulder bag and clutch will also be available. The smaller bowler in black or chestnut leather is already available via Bergdorf Goodman for $2545, and the medium python iteration can be found at Luisa Via Roma for $5950. The rest of the prices for the range have yet to be announced. Check out some more pictures after the jump and let us know how you feel about these new bags in the comments! (more…)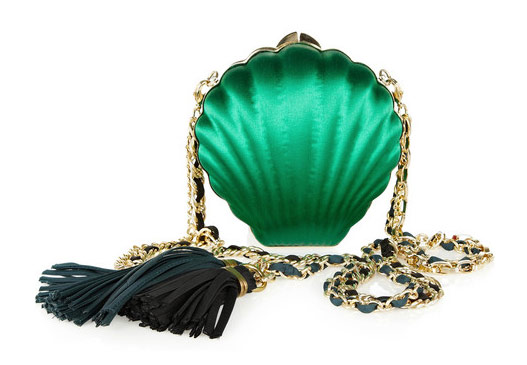 Lanvin Minaudiere Satin Shell Clutch, $1490 via Net-a-Porter
In general, a good rule of them is that two is a coincidence, three's a trend. If that's the case, then I'm ready to call shell bags a full-on fad; not only did Versace and Chanel both show shell purses during their respective Spring 2012 runway shows, but now Lanvin has dropped the Lanvin Minaudiere Satin Shell Clutch. That's three, y'all. Can you hear the Trend Siren going off? (more…)
Last week, I went with a few friends to see the Collection of Elizabeth Taylor at Christie's in NYC. From extravagant evening gowns to Chanel bags galore, there was a wide array of items to see. But the driving force behind this viewing for the majority of people there was Liz Taylor's jewels, and boy did they sparkle! I found plenty of items that were gorgeous (but not quite my taste) that I will forever dream about owning. The overall theme was diamonds, as they were found on nearly every single piece of jewelry she owned.
And just as the saying goes, "diamonds are a girls best friend", I was completely enamored with all of the bling. So I have been in a diamond state of mind for over a week and recently the Lanvin Diamond-Print Canvas Tote popped up on Net-A-Porter. (more…)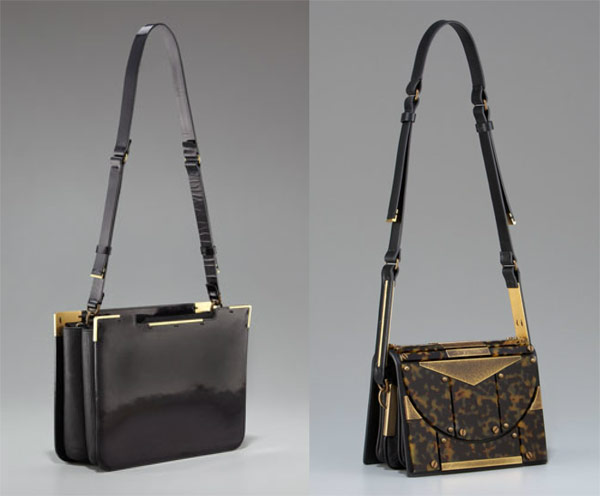 Lanvin Madame Lanvin Shoulder Bag, $2485. Lanvin Runway Tortoise Bag, $3850. Both via Neiman Marcus.
For me, the most interesting element of tiny, structured bags like the Lanvin Madame Lanvin Shoulder Bag and Lanvin Runway Tortoise Shoulder Bag is the discipline required to carry one. Long have most of us been accustomed to dumping everything we might need into our handbags and lugging that stuff with us all day; the big-bag trends of the last five years gave us that luxury.
Now that things have swung back in the complete opposite direction, you're required to carefully plan and pack your possessions in order to successfully carry one of these bags. Having shlepped bags both big and small, I can resolutely say that I'd rather carry a little bag with only a couple of things any day. (more…)