Oscar de la Renta
Page 2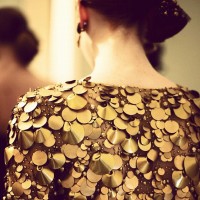 This morning we attending the Oscar de la Renta Pre-Fall 2012 show and were able to take tons of amazing pictures backstage before and during the show. Oscar is King of fabulous details, and this collection did not disappoint.
We are sharing photos on Twitter, Instagram and Tumblr, so be sure you are following us to get a sneak peek at what Oscar has in store for next fall.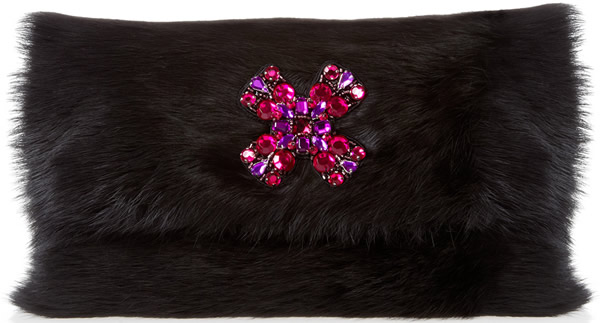 It's hard to find a perfect fur clutch, and we know that because so many well-known designers attempt to tackle fur and have absolutely no luck. This is where designer extraordinaire Oscar de la Renta comes in to soothe our eyes with a clutch that is both oh-so-Oscar and entirely magnificent.
Exclusive for his online store, the Oscar de la Renta Dyed Rabbit Fur Clutch doubles as a muff to keep your hands fashionably warm and your belongings meticulously stored. The crystal front embellishment in available in a wide variety of color-ways, but my favorite is the amethyst. (more…)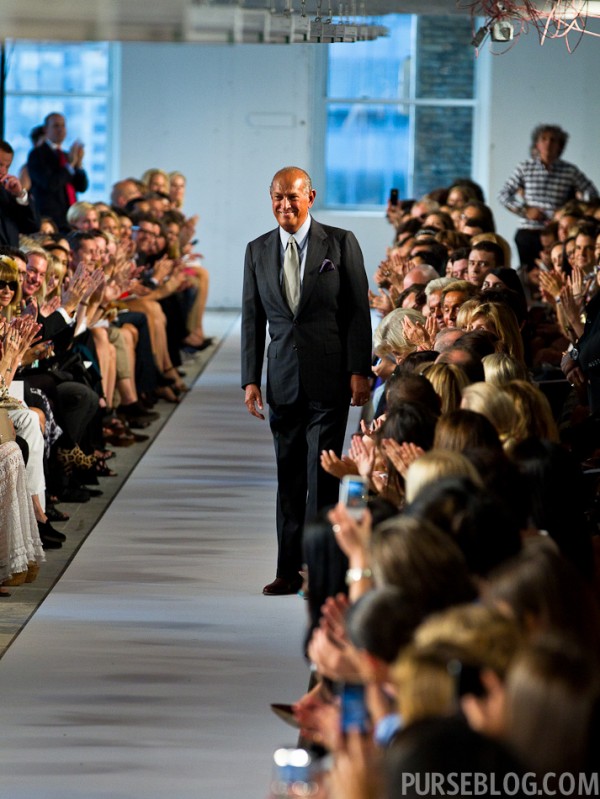 YOU GUYS, Oscar de la Renta is THE man. He may be one of many men, but he is also THE man. Vlad and I had the pleasure of attending his Spring 2012 runway show last week starting with behind the scenes access. Oscar does not merely put on a show, he puts on a production that is meticulously planned with each and every detail overseen by Oscar himself.
(more…)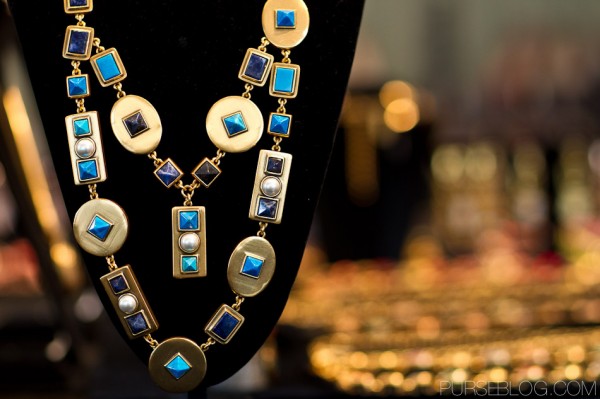 Oh, how I wish that Oscar de la Renta made more handbags. I wish it with every ounce of my being because then I would have that many more opportunities to write about this designer-genius that pays such close attention to detail, fabrics and colors that it makes my fashion-loving heart pound. Luckily, OdlR does design a collection of bags (and furthermore, in running this website, I have free reign to add a little Oscar delight in here whenever I'd like to). And for this, you should be happy, because I like to think of these photos of the Oscar de la Renta Resort 2012 collection as a treat to your eyes. Click to check the full gallery!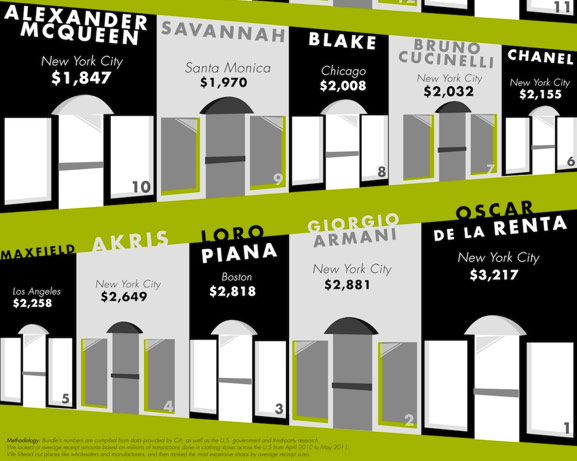 Image via Bundle
Denying it is impossible: Even with most of the economy at a standstill, luxury goods continue to boom and the products that make up the marketplace continue to reach higher and higher price points. All of the husbands and boyfriends (not to mention jealous officemates and frienemies) out there who nearly keel over at the price tags on handbags should take a look through the back pages of any major US fashion magazine – accessories are expensive, but clothes are out of this world.
Considering that, it's no surprise that a recent survey by Bundle and Citi found that Oscar de la Renta's Madison Avenue flagship is the most expensive store in the country. When cocktail dresses start at more than a thousand dollars and sometimes stretch up into the five figures, it's not hard to see where the boutique's $3217 average ticket comes from. Naturally, I have a few theories about these results. (more…)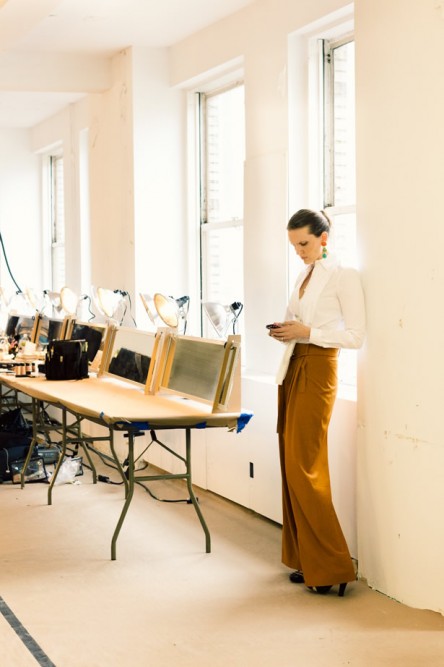 Last month, we had the pleasure of attending the Oscar de la Renta Resort 2012 runway show, and Vlad and I arrived early to capture behind the scenes photos before the show began. Once backstage, I immediately spotted the incredibly talented Jamie Beck, photographer and co-creator of Cinemagraphs, whose website From Me to You is one of my favorites for visual inspiration. (more…)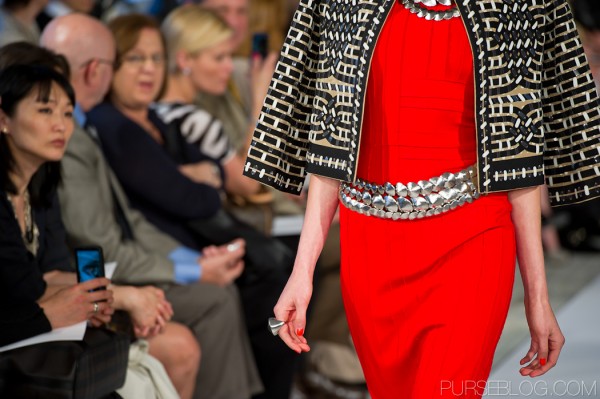 If you think Oscar de la Renta and Pablo Picasso sound like a match made in aesthetic heaven, you're right. De la Renta showed his Resort 2012 collection in the company's newly acquired, unrenovated future headquarters, and the raw edges and midtown New York views set a fitting background for an angular, Spanish-inspired collection full of the detail and intricacy for which the brand is revered.
We're fortunate that we were given the opportunity to see this collection for ourselves at the show earlier this week; de la Renta's work with pattern and texture deserves an up-close viewing to understand the full scope of the man's brilliance. Thankfully, we've also get a full set of photos for your viewing pleasure after the jump.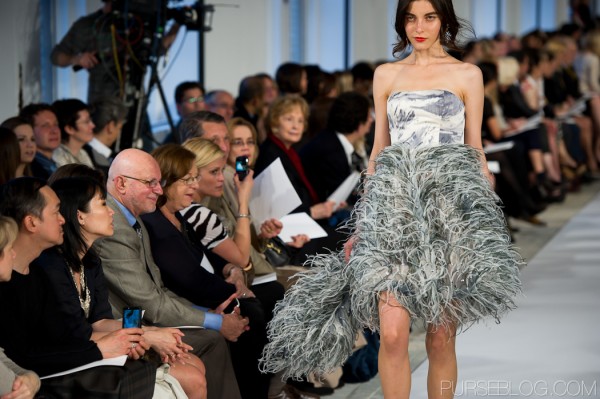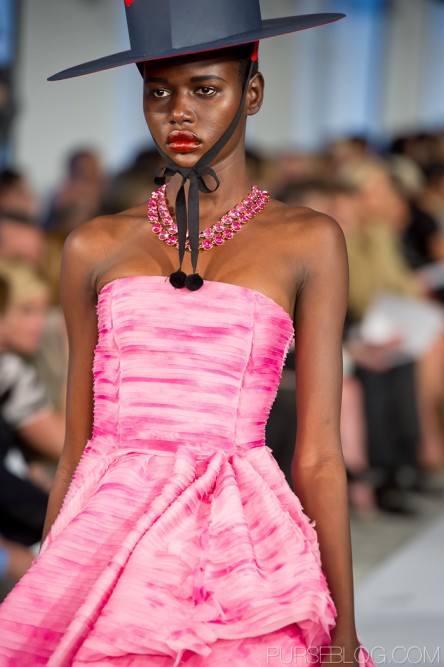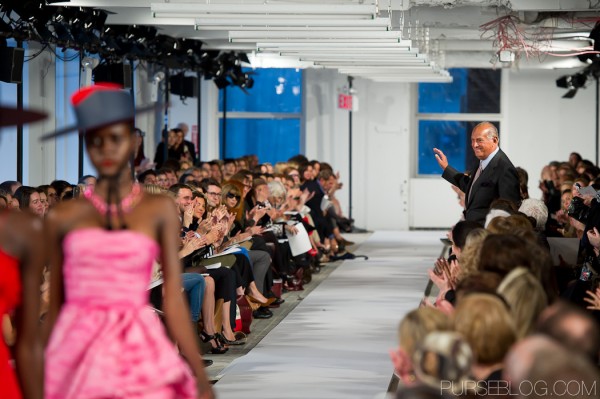 Click to view the full runway gallery