Swaine Adeney Brigg Westminster II Bridle Leather Briefcase, $1230 via Mr. Porter
I spent two weeks in Atlanta with my parents over the holidays, and although there are a million great things about visiting them, one of the greatest is their incredible cable package. I have a setup here that lets me watch the shows I recap over the Internet, but other than that, I, like many New Yorkers, have cut cable from my budget in order to accommodate this town's astronomical housing and booze prices.
Naturally, while I was home, I spent as much time as possible soaking up the mindless entertainment that television provides, most notably a seemingly endless marathon of How It's Made reruns. One episode featured the making of a Swaine Adeney Brigg attache case, which was so interesting that I couldn't help but feature the Swaine Adeney Brigg Westminster II Bridle Leather Briefcase as the subject of today's Man Bag Monday. When they call these bags "handmade," they mean it. (more…)
Bill Amberg Full Grain Leather Messenger Bag, $385 via Mr. Porter
Man bags are always one of the most controversial topics we tackle here. Some women don't want their men wearing any kind of bag, and some men would never be caught dead carrying one either; usually, the arguments from both of those groups is that there's something inherently feminine about having a bag with you. I don't think that's at all true, and one quick look around New York City (or any urban area where most people don't have cars) will indicate that those hang-ups go away as soon as necessity dictates.
But what if your man is one of those dudes who's always giving you stuff to put in your purse and you want him to carry a bag, or he wants to and doesn't really know which way to go? Start him out with something like the Bill Amberg Full Grain Leather Messenger Bag. With a very reasonable price point (less than $400) and a masculine color and construction, there's no way he'll feel like he's carrying a purse. (more…)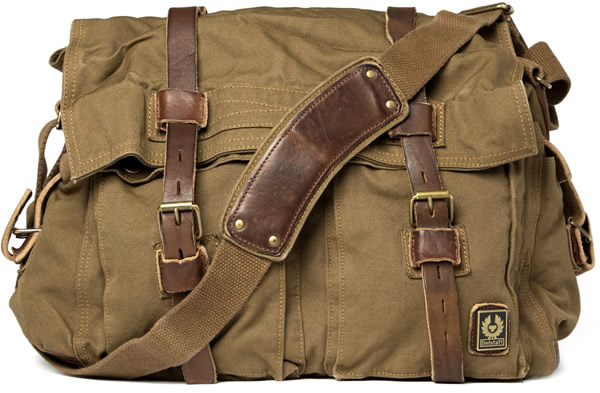 Belstaff Cotton Canvas Messanger Bag, $395 via Net-a-Porter
Oh Man Bag Monday, we have left your category so under-loved the past few weeks. I promise it was not purposeful, it just…happened. But we are back and giving the men who read PurseBlog and the ladies who shop for their men who don't read PurseBlog our suggestion for a bag this Monday. Thus far many of the bags we have covered are much pricier than what many men would ever consider spending on their bags. Today I found a very fashionable but rugged and affordable look in the Belstaff Cotton-Canvas Messenger Bag. (more…)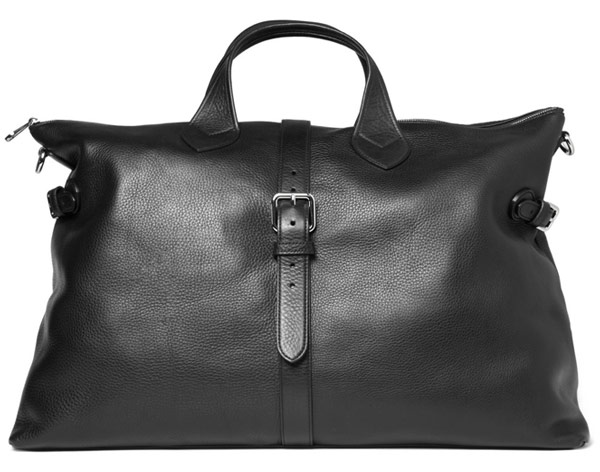 Mulbery Albert Leather Holdall, $1450 via Mr. Porter
I know what you guys are thinking. It wasn't all that long ago that we featured another Mulberry holdall for Man Bag Monday and we try to keep things diverse around here, but when a single brand is performing so well, it's hard to spread the praise around. So for this week, we bring you the Mulberry Albert Leather Holdall, which is as sophisticated as it is luxurious. (more…)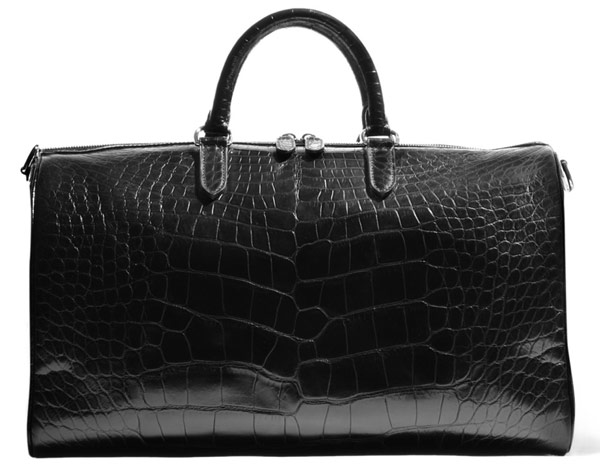 Ralph Lauren Purple Label Alligator Weekender, $24,000 via Mr. Porter
Usually, our Man Bag Monday feature happens on…well…Monday. But considering the specifications of the Ralph Lauren Purple Label Alligator Weekend Bag, we think you'll understand why we're a day late; we spent most of yesterday picking our chins up off the floor.
When you consider that The Row's Crocodile Backpack rings up at an astonishing $39,000, the $24,000 price tag on this versatile carryall seems downright reasonable. Ok, maybe "reasonable" isn't the word, but if you got this sharp travel bag instead of the backpack, you'd still have enough money left over for an Hermes Birkin and a rather nice wallet to go with it. (more…)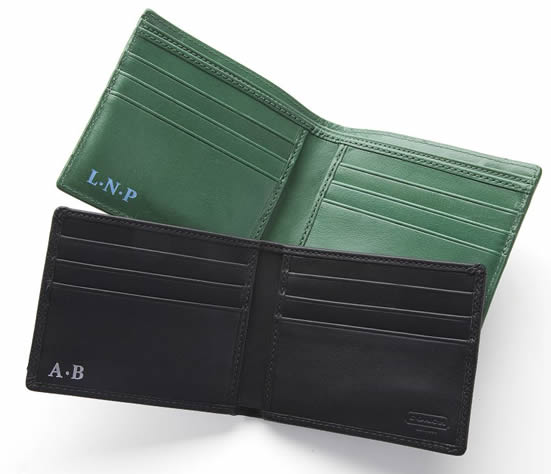 Ok, so this post a little last minute for a Father's Day gift idea but honestly, I know many of you may be like me and procrastinate. When it comes to both Mother's Day and Father's Day, I always try to find a gift that can be sentimental. It gets hard to come up with something year after year, but as much as my dad loves Hermes ties, sometimes a tie gets a little too repetitive.
If you are looking for a last minute Father's Day gift option, have an accessory from Coach monogrammed.
The start out Couture Week signals the end of men's Fall 2011 presentations, and since we are nowhere near as obsessed with manbags as we are with those carried by women, we thought it best to defer to the experts at GQ France to pick the best men's accessories of the just-finished runway shows.
Some of these offerings, like crocodile from Burberry Prorsum and the fantastically structured Prada creation you see at left (not to mention Hermes, because Hermes never does anything wrong), are indeed worthy of superlatives. Others…not so much. Let us know which bags are your most and least favorites in the comments. (more…)
We don't often write about men's accessories in these parts, but the manbags (and gloves and belts and sunglasses and shoes…) that just debuted in Paris for Louis Vuitton Fall 2011 are too good to pass up. I don't personally know too many men who carry clutches, but most of the hand-held bags would make great travel accessories to carry inside the collection's larger options. Or, if I get my way, they'd also be great to loan to a ladyfriend. Full pictures after the jump. (more…)