130 results for
judith leiber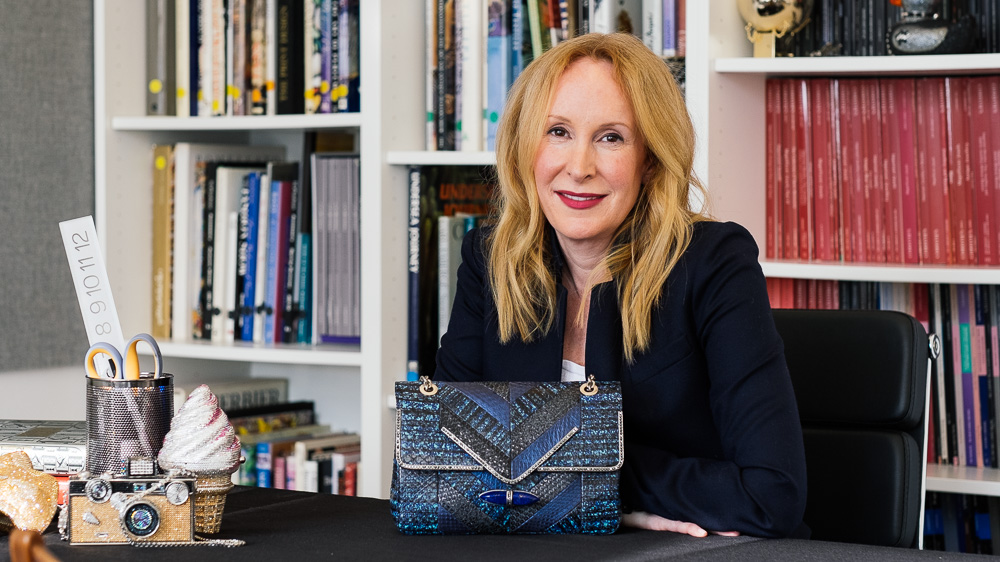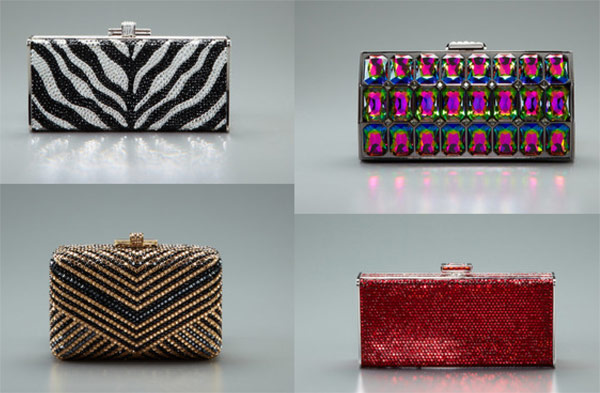 Judith Leiber is one of those brands that you don't often see at a big discount. Leiber's tiny, sparkly evening bags are a favorite of collectors and hold a special place in the heart of so many bag owners that seasonal discounts are often unnecessary; one of her bags is like dessert after a steady diet of functional, durable leather bags.
That's why the Judith Leiber sale at Gilt Groupe is all the more exciting – these are some seriously good prices on some incredibly special bags. My favorite is at top right, the one with the large, lovely, emerald-cut multichrome crystals. Check out the entire selection via Gilt Groupe, but don't delay – the sale ends tomorrow.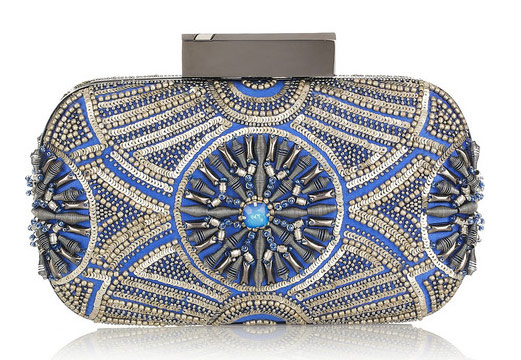 Matthew Williamson Embellished Satin Clutch, $1610 via Net-a-Porter
Judith Leiber bags are undeniably beautiful, but it's also hard to deny that they skew to a certain customer – older, well-established women with a penchant for straight-up glitz. Leiber's done extremely well with that demographic and they wouldn't dream of going elsewhere for a small, sparkly evening bag, but what of the women who want something that's as modern as it is tiny and detailed?
That's where the Matthew Williamson Embellished Satin Clutch comes in. This bag has all of the intricacy of a Leiber minaudiere with none of the bold shine, opting instead for a matte look that will likely appeal to women who want a slightly younger feel. (more…)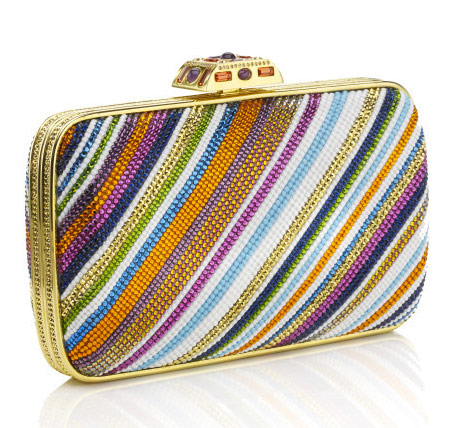 Image via Moda Operandi
Perusing the Judith Leiber Resort 2012 offerings now available for advanced order on Moda Operandi is almost soothing. In the giant, endless parade of new ideas that is the fashion industry, Leiber's commitment season after season to the company's whimsical crystal-encrusted evening bags are a shelter in the storm. You know what you'll find, even if you're not sure exactly how it will take shape.
For Resort 2012, the theme is…resorts. See? Pleasantly straight-foward. There are shell clutches as well as a few box minaudieres named after famous streets in American resort towns (and inexplicably, one named after a mall in Atlanta). The collection also include a full line of evening bags dedicated to the twelve signs of the zodiac, perfect for the astrology nut in your life. (But seriously, Mercury Retrograde is not something to mess with.) If you have a Moda Operandi membership, you can pre-order the bags there until July 28th. If not, we have more highlights from the collection after the jump. (more…)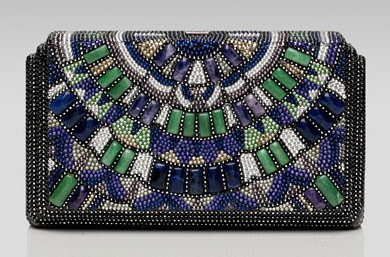 Judith Leiber Houston Semiprecious Beaded Clutch, $4995 via Bergdorf Goodman
Even if most women don't have many occasions on which they might use a Judith Leiber clutch, looking at the tiny, sparkly, intricately beaded evening bags is a pastime in which we can all participate. Bergdorf Goodman has recently added a six-bag Judith Leiber Fall 2011 preview to its website, which not only gives us a closer look at what Leiber is doing for the season, but also lets you pre-order from the selection for delivery at the end of July, if you're so inclined. Pictures and prices, after the jump. (more…)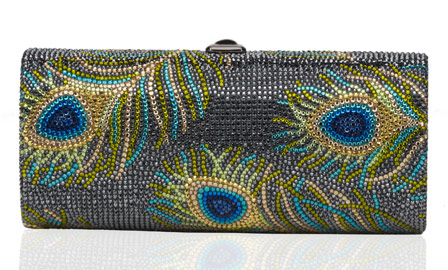 Some designers try to go in eight directions at once, but generally, Judith Leiber only has one goal, and that's to create the sparkliest, shiniest collection of evening bags known to man. The company once again took on that task for Spring 2011, but it also tried its hand at the occasional exotic skin and day bag, standard Leiber flourishes of which not everyone is aware. And other than one exquisite white lizard clutch, I really wish Leiber had stuck with its signature crystals.
The python bags aren't bad, per se, but they don't have nearly the level of intricacy or perfection that one might normally expect from the company that made its name bedazzling everything from ducks to dachshunds. They're simply average, whereas the rest of the collection features the kind of extraordinary detail work that we've come to expect from Judith Leiber. Although one nontraditional offering from Spring 2011 does impress: a tie-dyed leather bow clutch that might be the most effective use of the coloring technique that I've ever seen on a bag. (more…)
There are plenty of designers whose entrance to the wedding-bag market might seem counterintuitive: Rick Owens, Maison Martin Margiela, Commes des Garcon. (Although I'd personally love to see what all of those companies would do with the genre.) Judith Leiber? That company definitely not among them. In fact, the question shouldn't be, "Why is Leiber entering the wedding market now?" but, "Why didn't it make this totally obvious decision decades ago?"
Exceptionally few people can rationalize the purchase of one of Leiber's tiny, crystal-encrusted minaudieres. Even some women who could potentially afford them don't go to the kind of events that would allow one to carry, say, a miniature, glittering dachshund. But a wedding, the most formal (and some would say most important) day in a woman's life, just might provide the perfect opportunity to purchase a very special little handbag. (more…)