In My Bag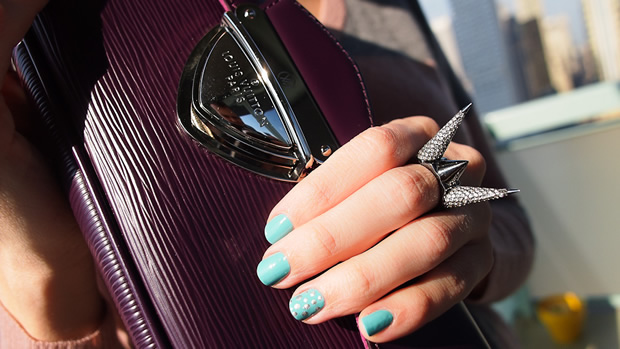 I love to accessorize. Rings and bracelets are my favorite jewelery items and I always have something extra floating around in my bag to throw on when needed. This week I was playing with these new Plukka Attica and Ramses Rings and I just couldn't get enough.
I am always drawn to stand-out rings that completely catch the eye. Plukka designed the Attica and Ramses rings which are total statement rings. I paired the I and II next to one another, which gives the look of a super tough/luxe knuckle ring. (more…)
Recently, we've realized that we've left a large void on PurseBlog. We mostly talk about bags themselves, but not everything that is carried inside. Of course the bag is incredibly important, but carrying all of our daily essentials is the reason why we are out buying bags in the first place – we need something to carry our belongings. Although most women carry the same types of objects on a daily basis, the objects themselves vary widely from woman to woman. That's precisely the reason why our What's In Her Bag category is so adored; everyone has a little voyeur in them and loves to see what other people choose for their day-to-day lives. Because of that, we're launching a brand new kind of post.
The item In My Bag this week that I have been obsessed with is my La Prairie White Caviar Illuminating Hand Cream. The weather has been wacky and recently changed from really cold and windy to mild and sunny. My hands have been dry and I could tell my skin was lacking moisture. I've been using this hand cream everyday this week and not only does it leave my hands incredibly soft, but it also has SPF for extra protection. (more…)