Last week, Karl Lagerfeld presented the Chanel Cruise Dubai 2014 show on The Island in Dubai. We already took a look inside Chanel Cruise Dubai from the perspective of the attendees, and now we have a closer look at the collection's handbags and accessories.
At first it didn't look like there were a lot of bags in the collection, but that was mainly because the clothing took center stage, with its volume and intricate detail. On closer examination, there were plenty of of handbags that fit perfectly into the show's overall feel in a color palette of white, black, beige and gold. Touches of fuchsia, red and floral prints were sprinkled in as well.
There were familiar Chanel shapes reinterpreted, as Karl does each season, including the Classic Flap with ornate floral appliques and a very pretty Boy Bag with the double-C used as well. The bags were more compact on the whole, and many had long shoulder straps with the classic chain.
I haven't had a chance to really decide which bags I love most, but here are all of them for your perusal. Which is your favorite?
1 / 36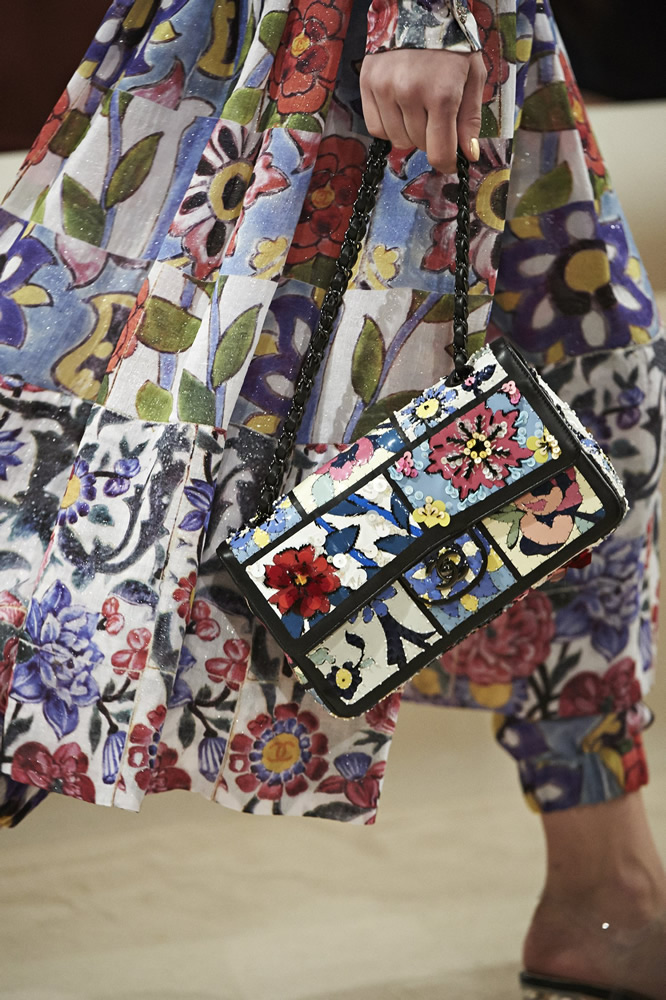 2 / 36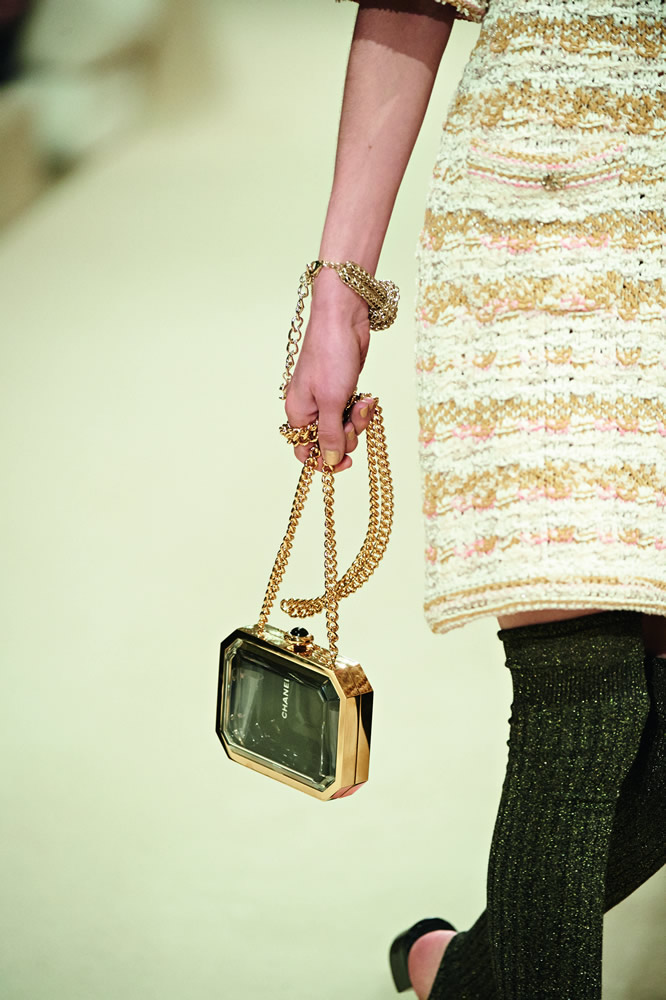 3 / 36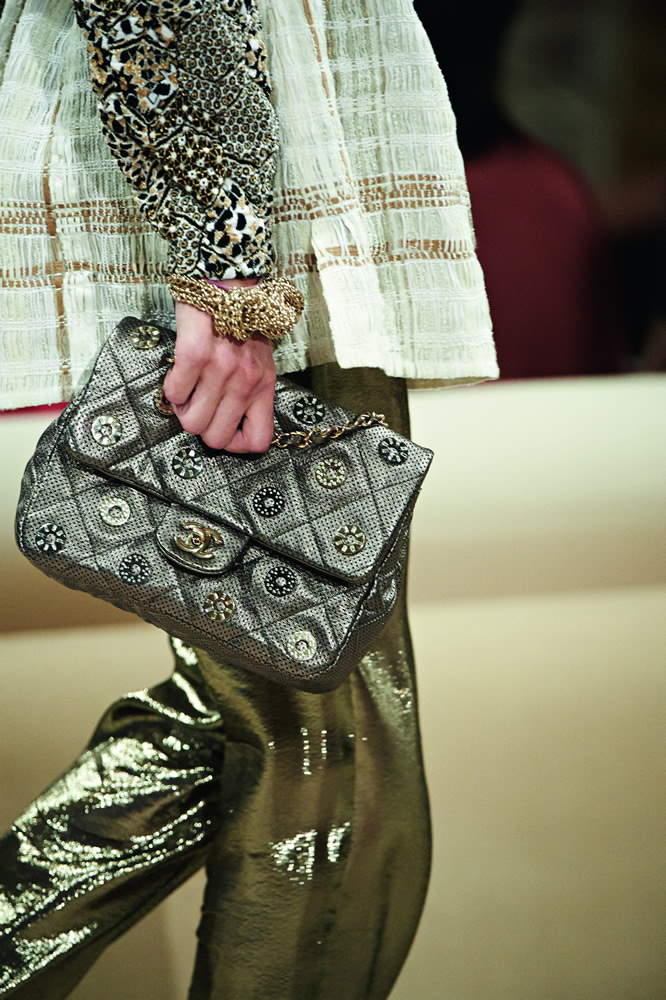 4 / 36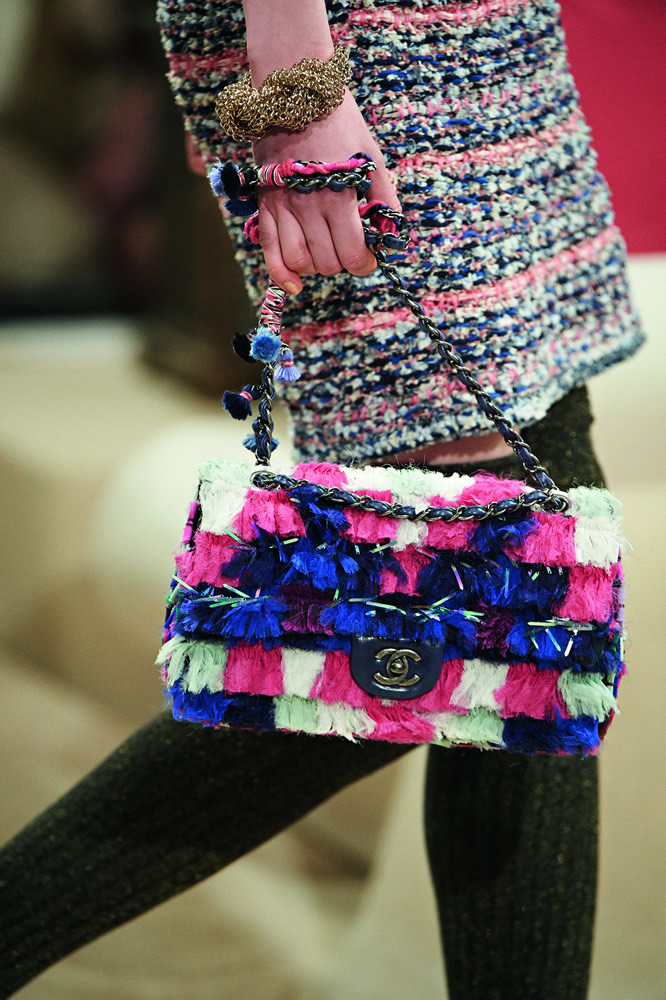 5 / 36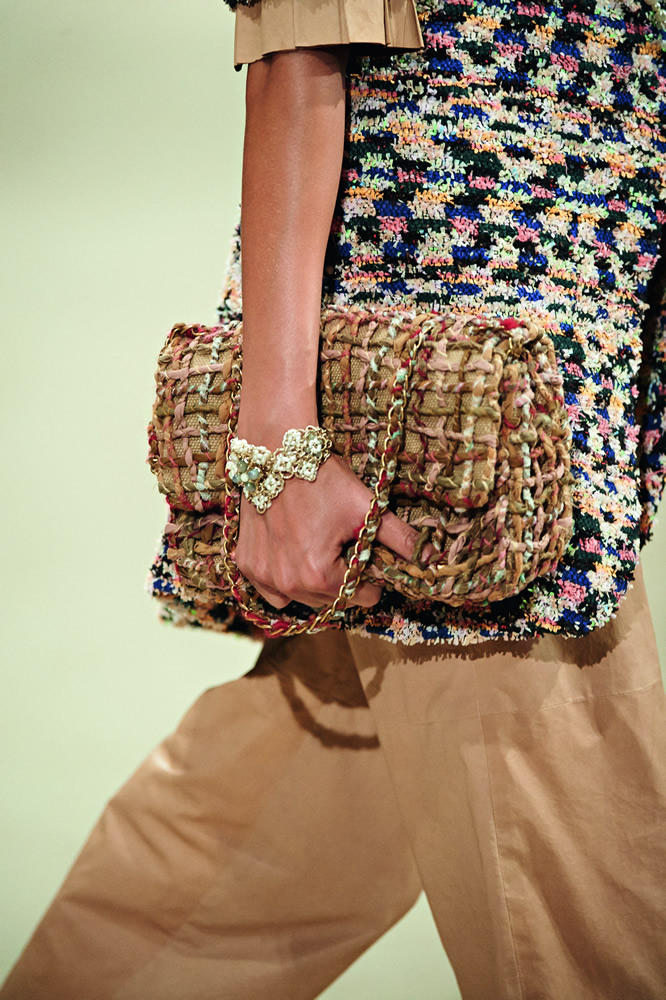 6 / 36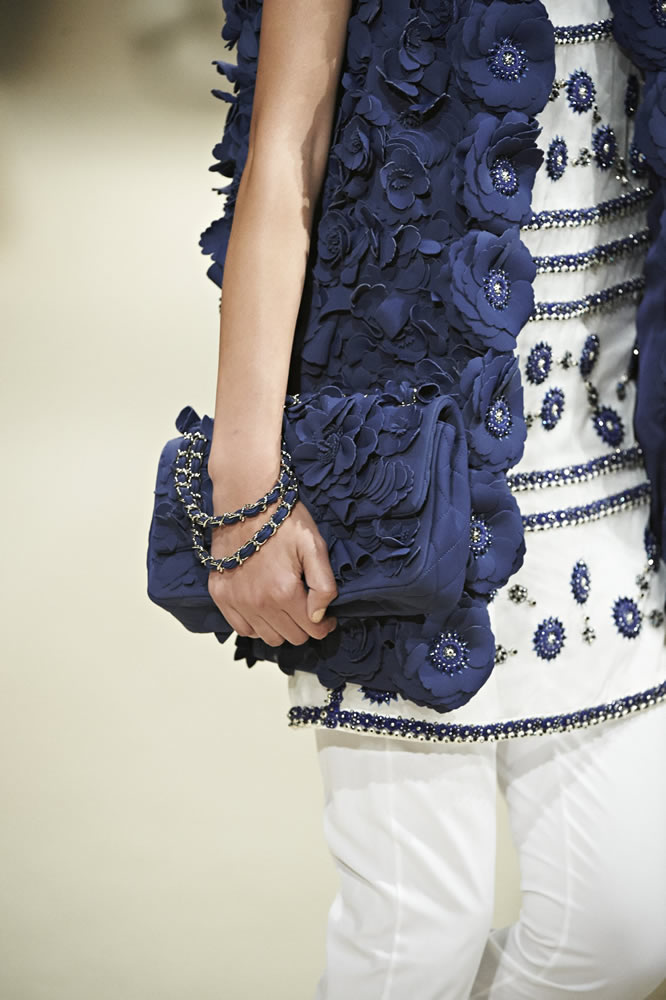 7 / 36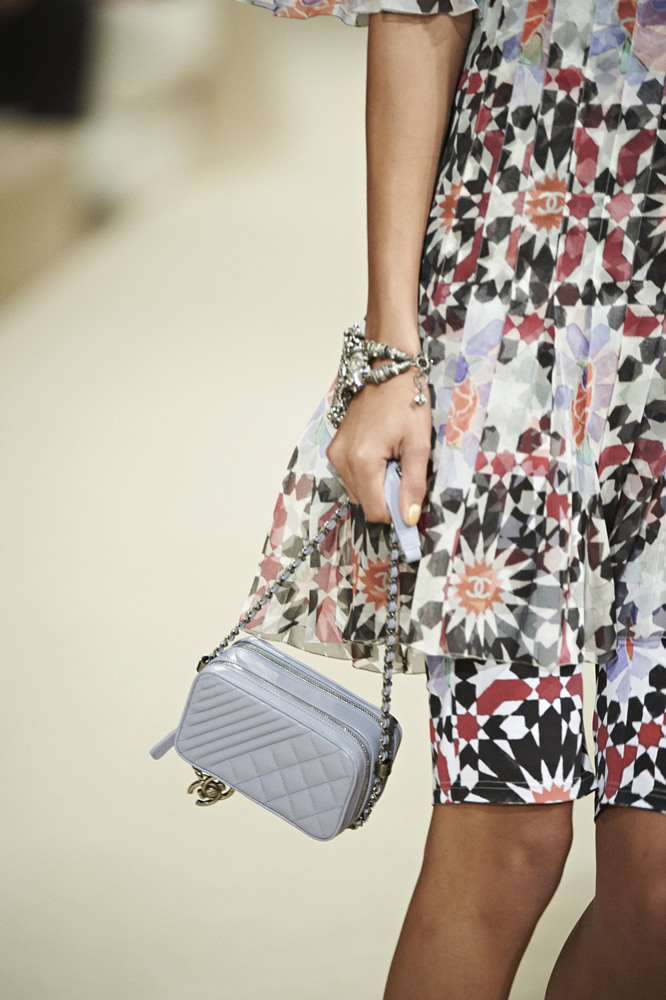 8 / 36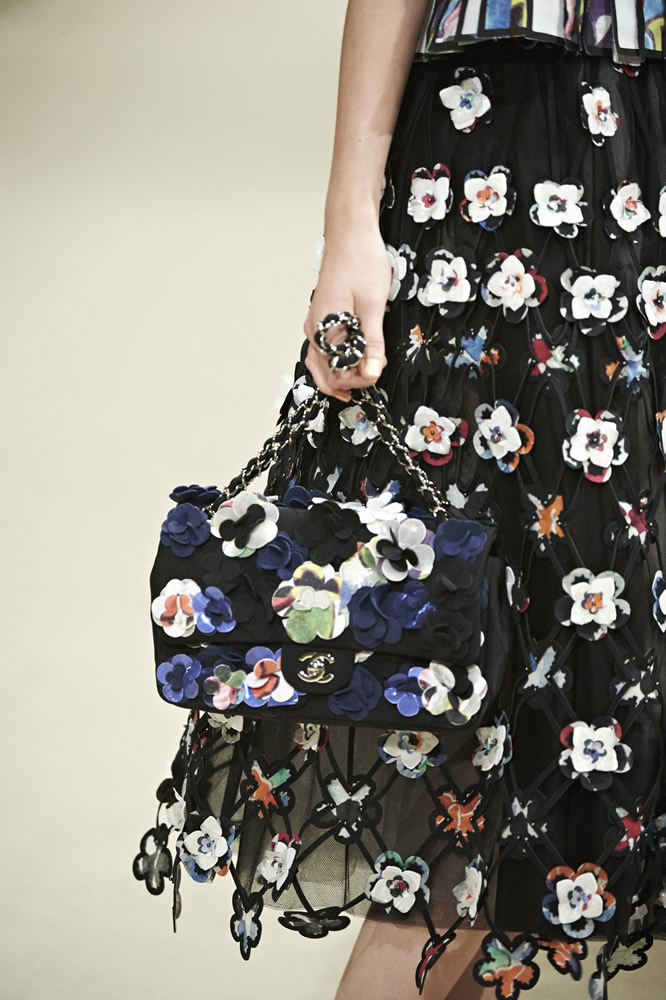 9 / 36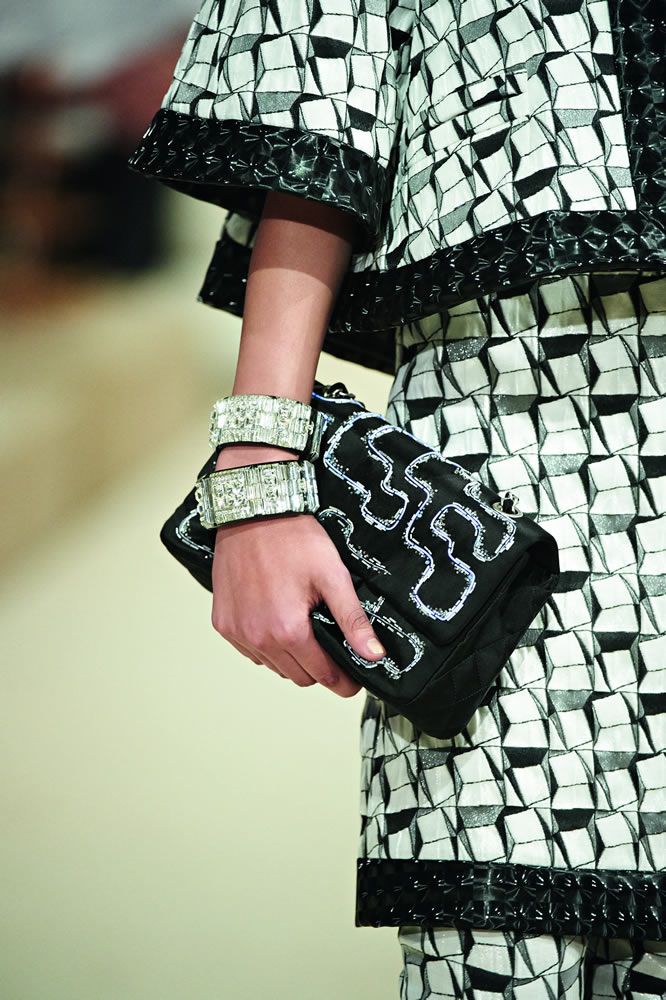 10 / 36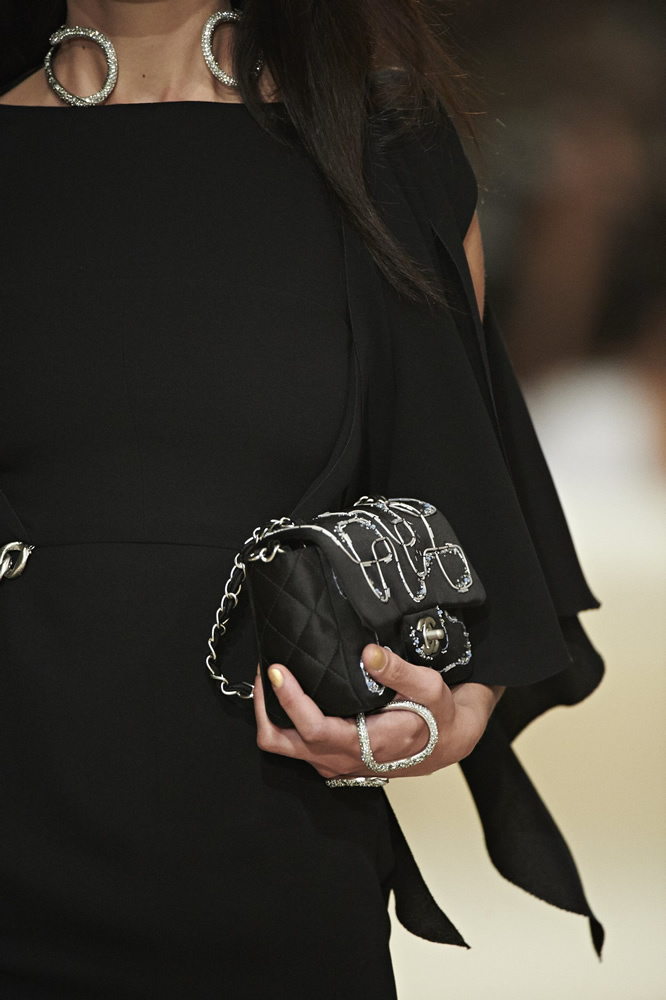 11 / 36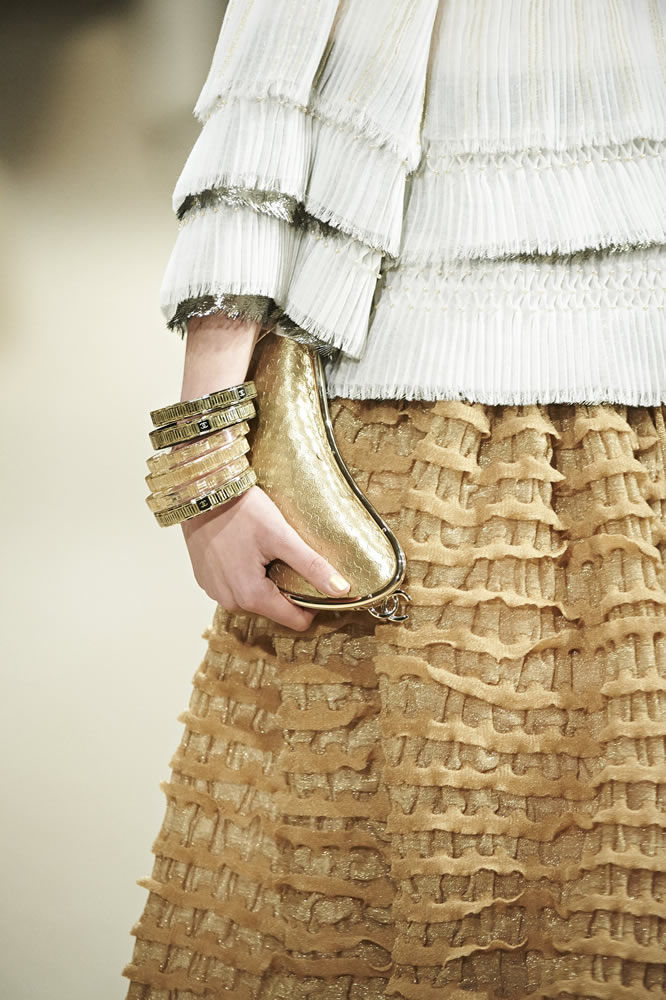 12 / 36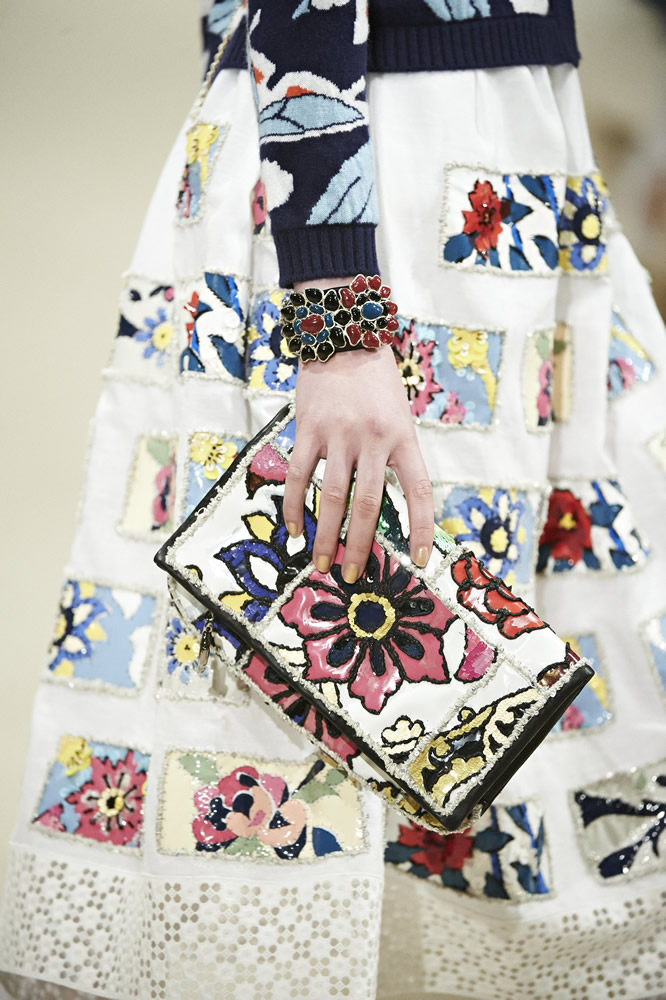 13 / 36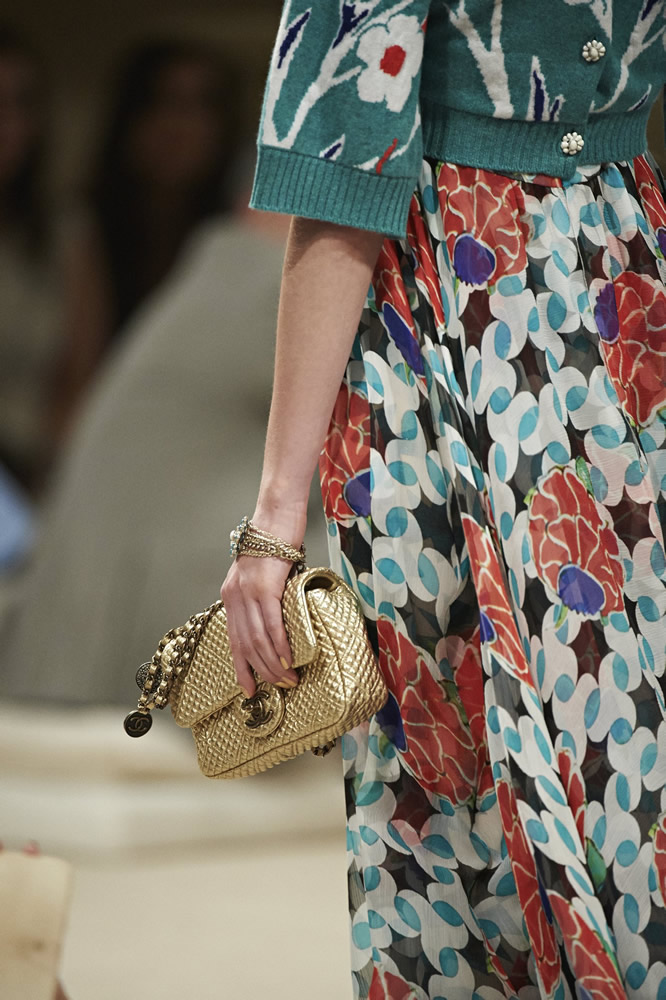 14 / 36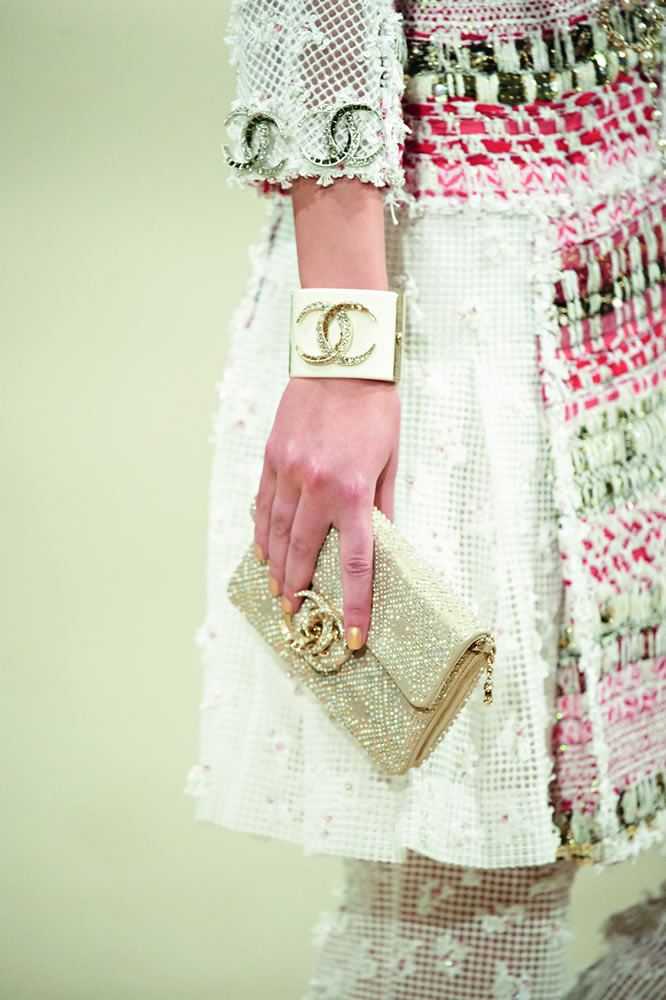 15 / 36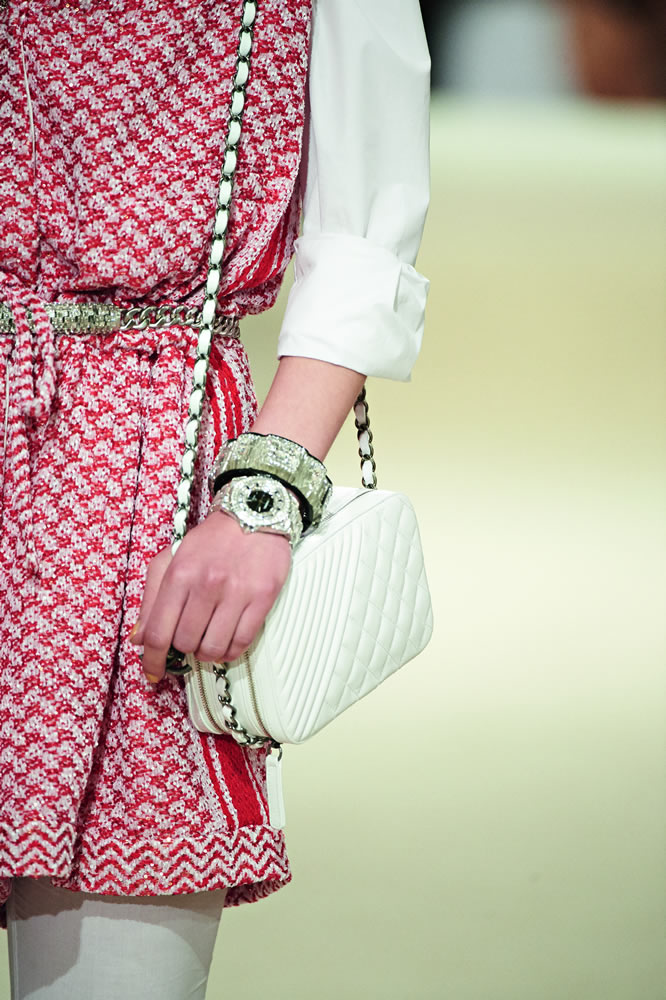 16 / 36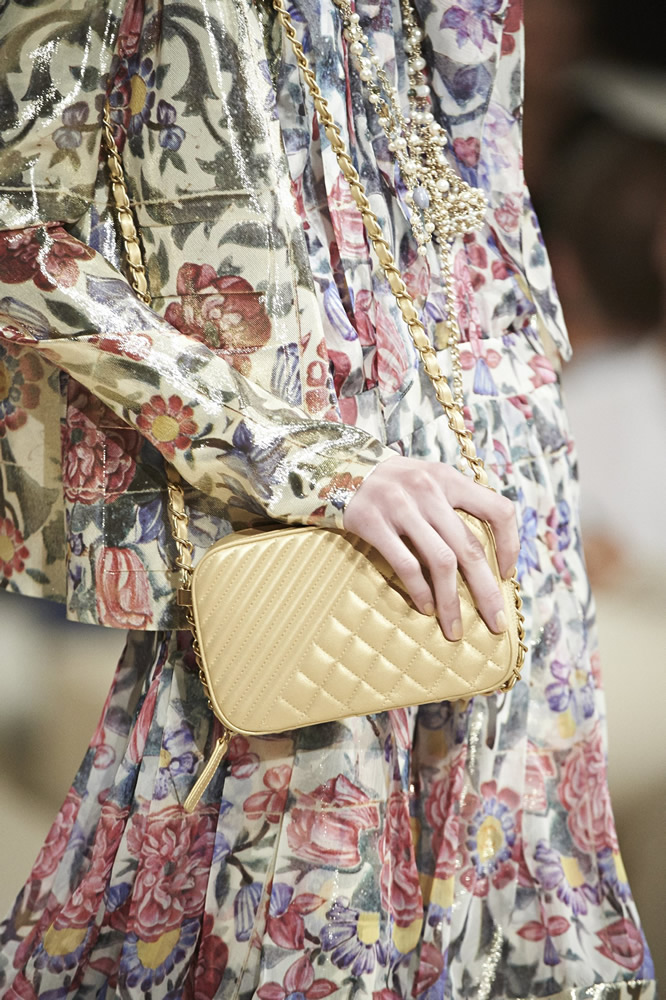 17 / 36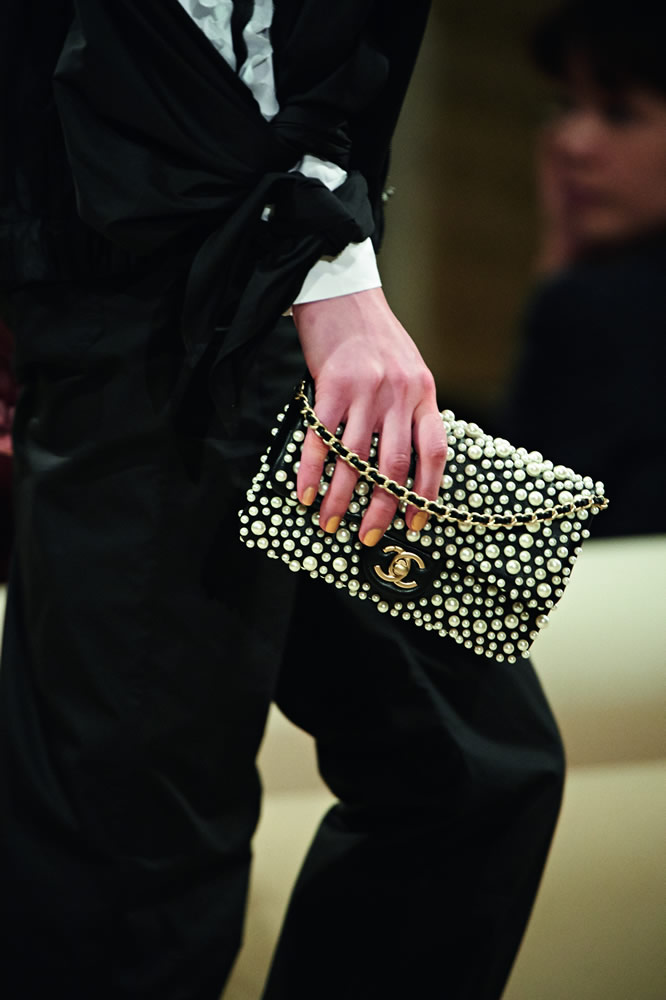 18 / 36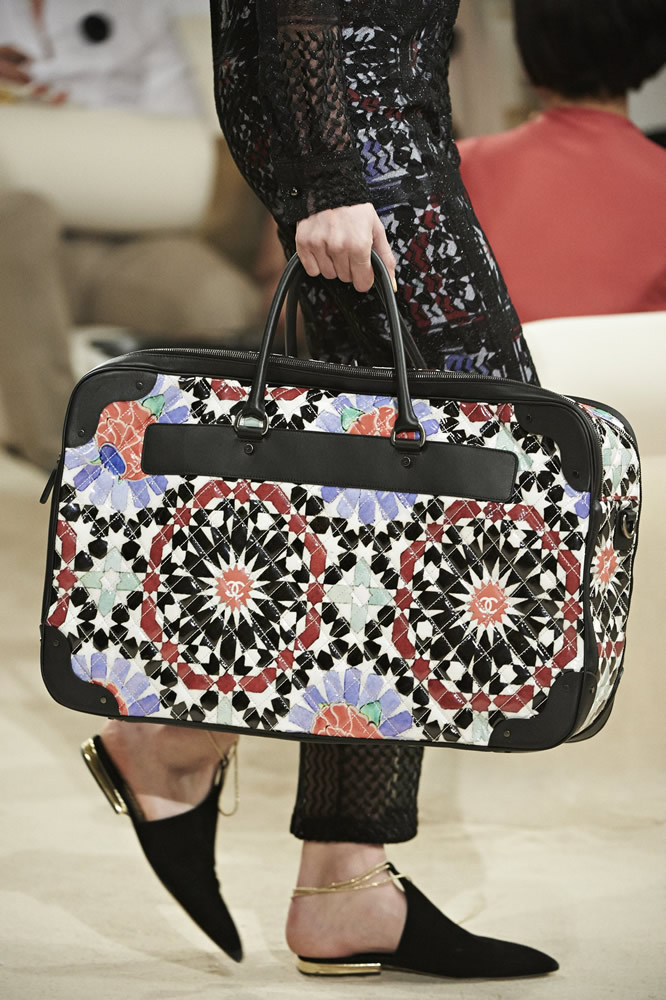 19 / 36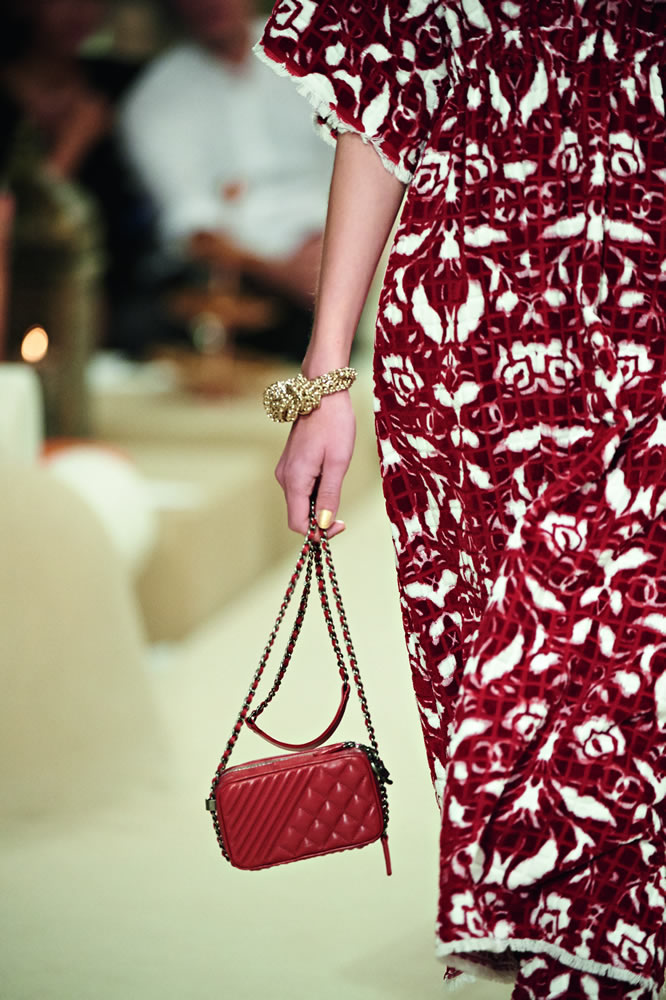 20 / 36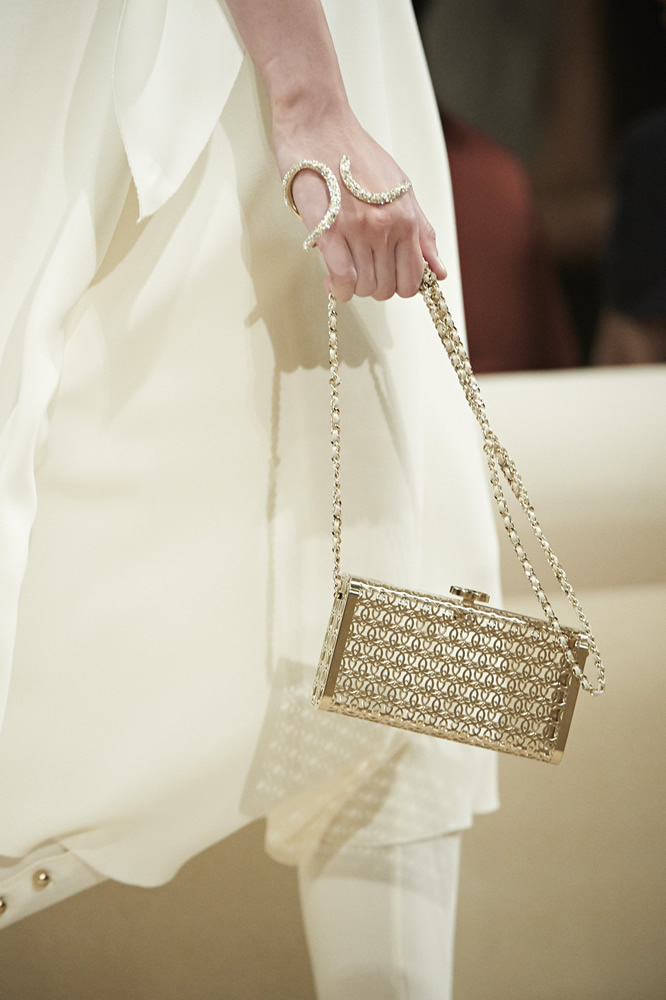 21 / 36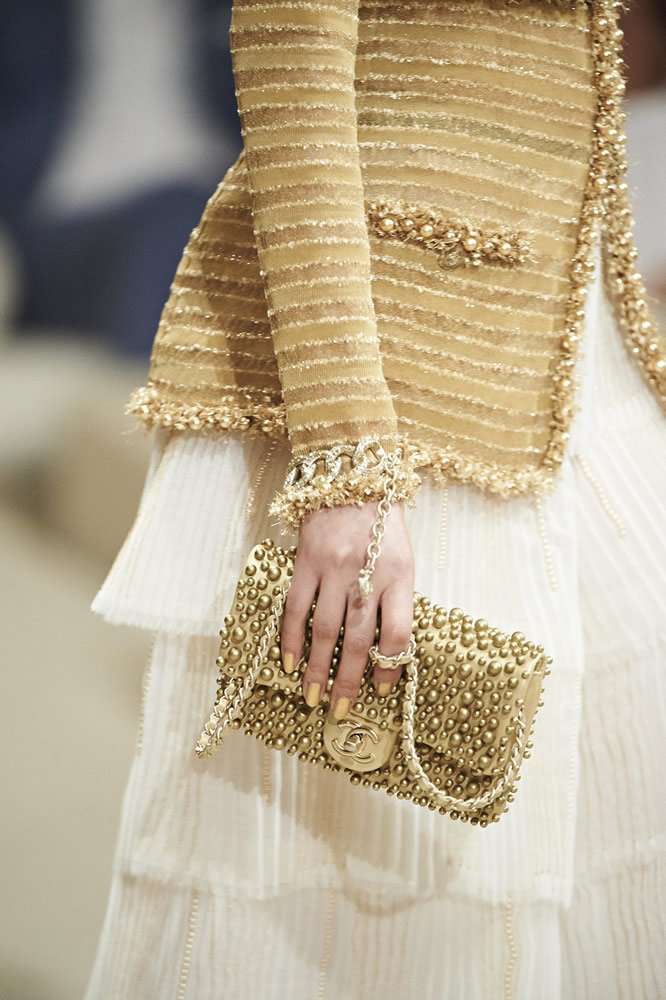 22 / 36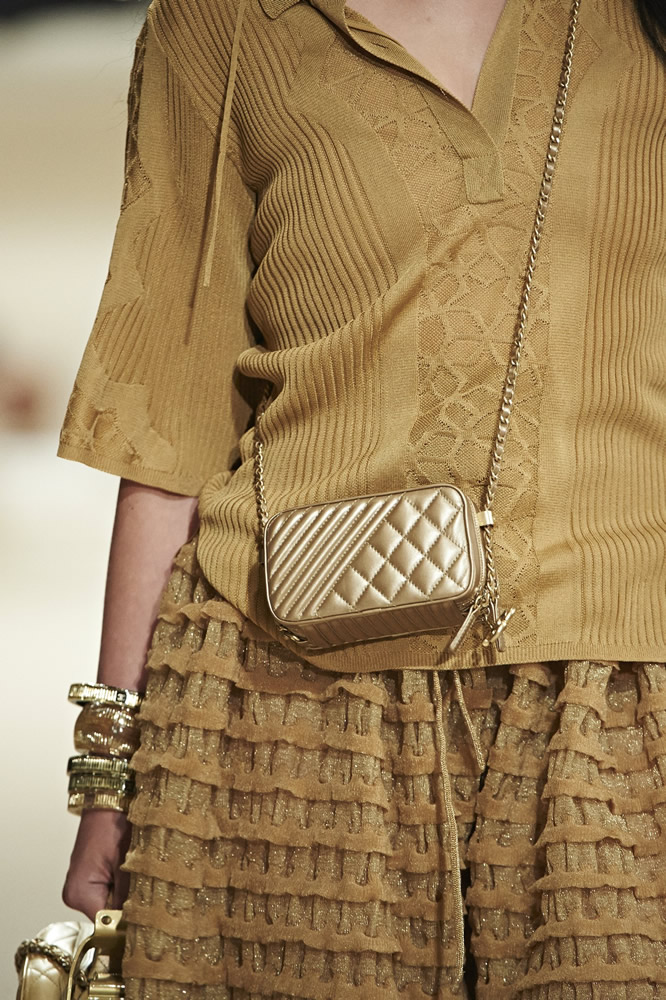 23 / 36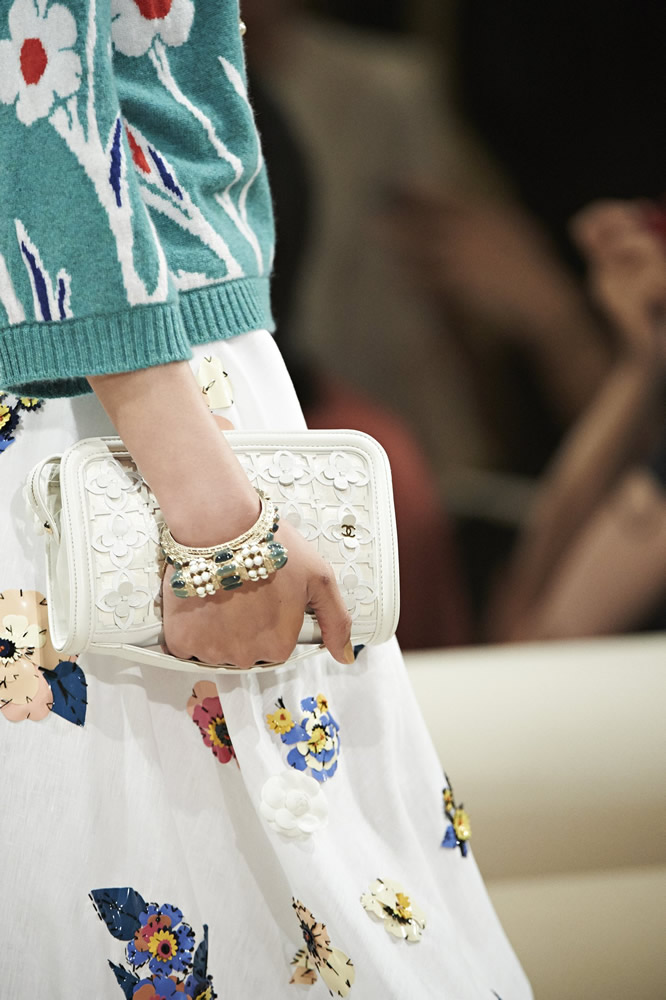 24 / 36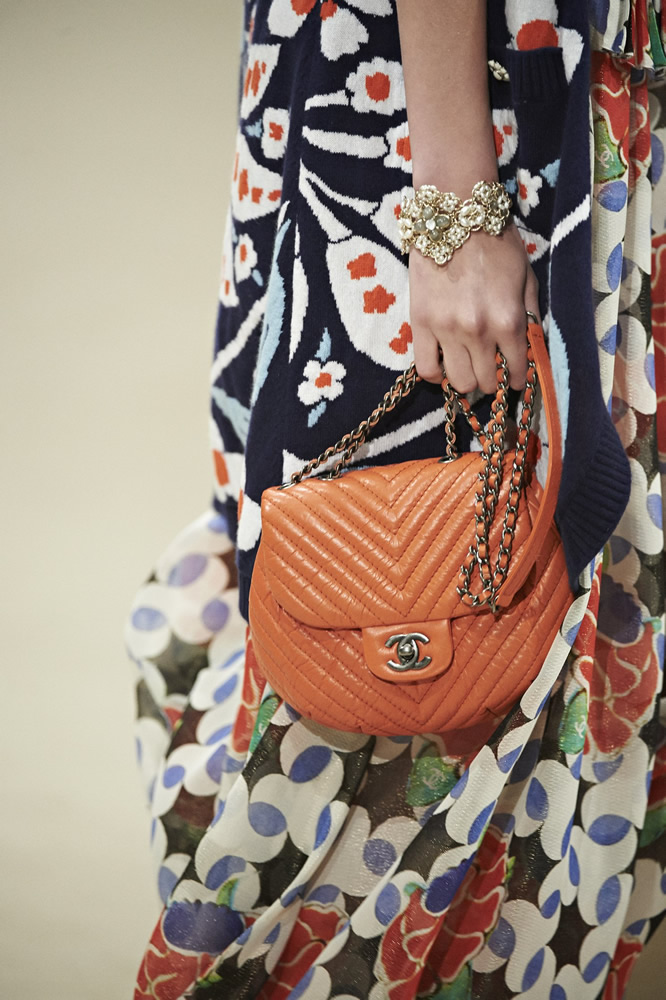 25 / 36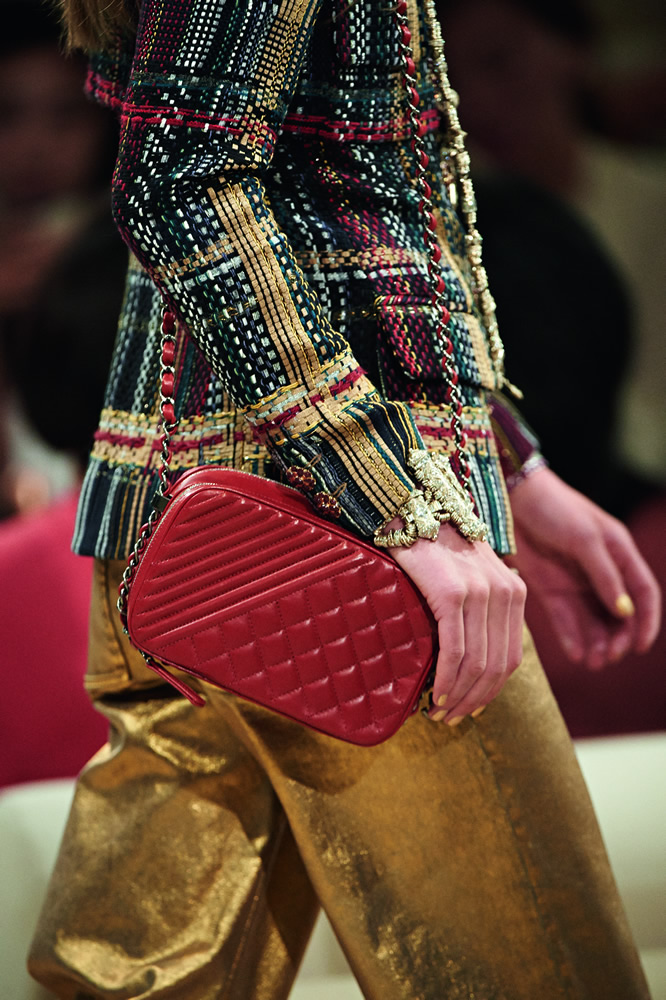 26 / 36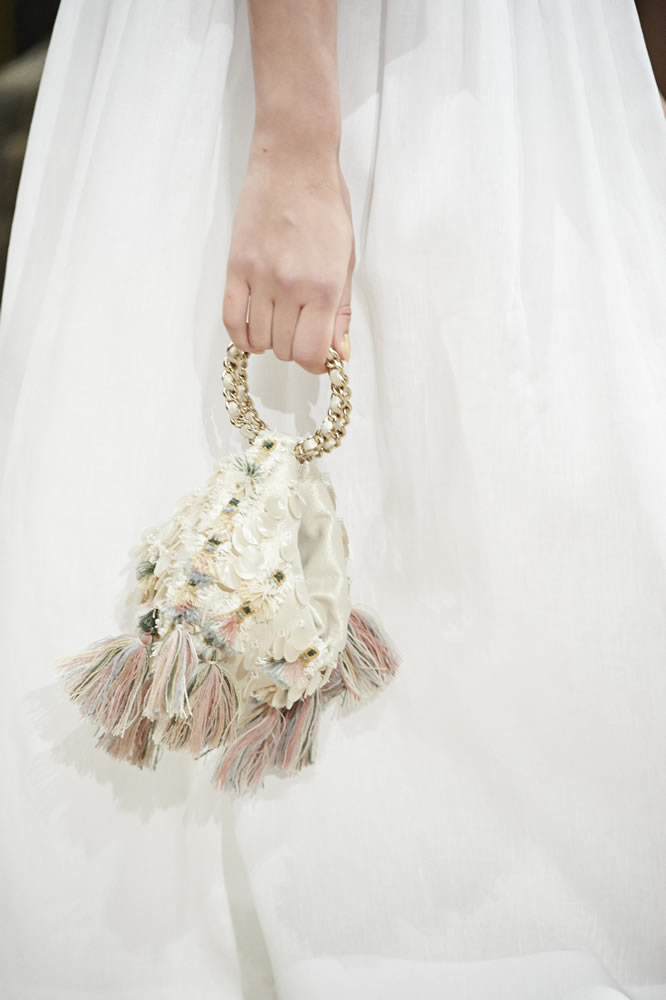 27 / 36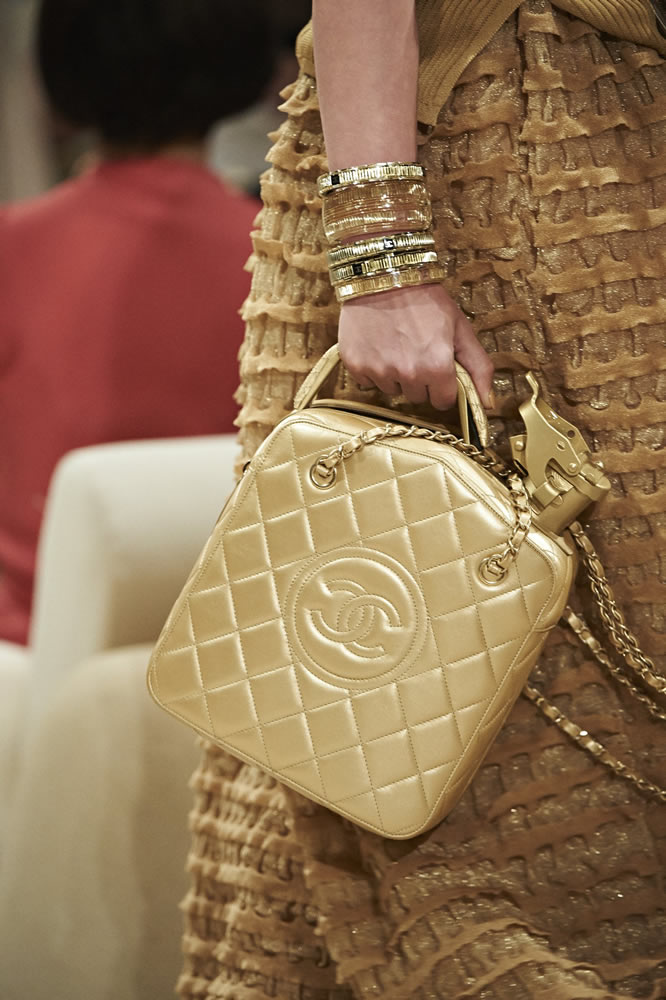 28 / 36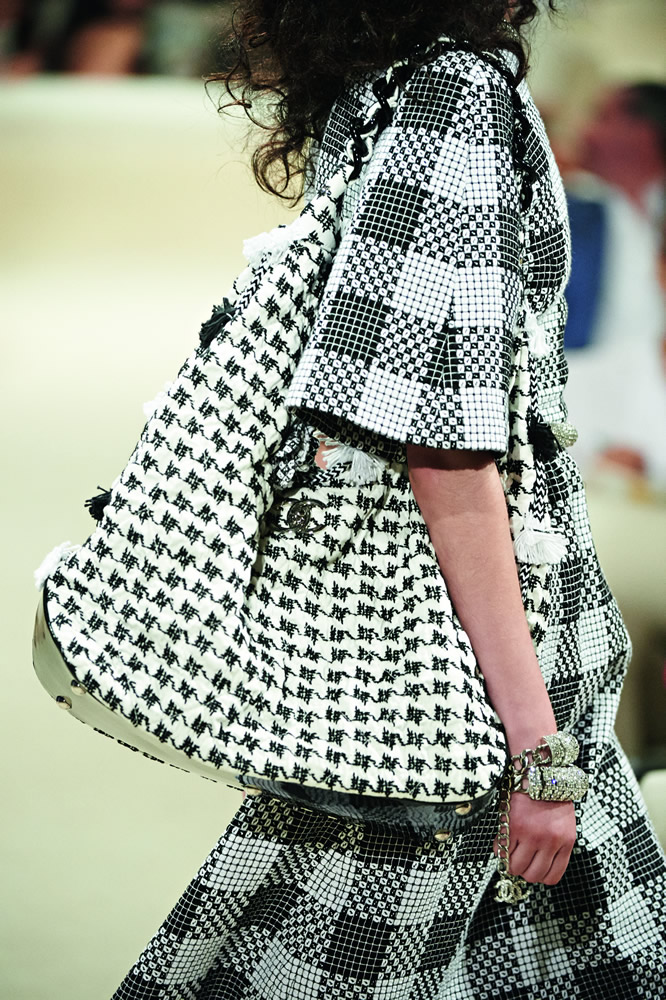 29 / 36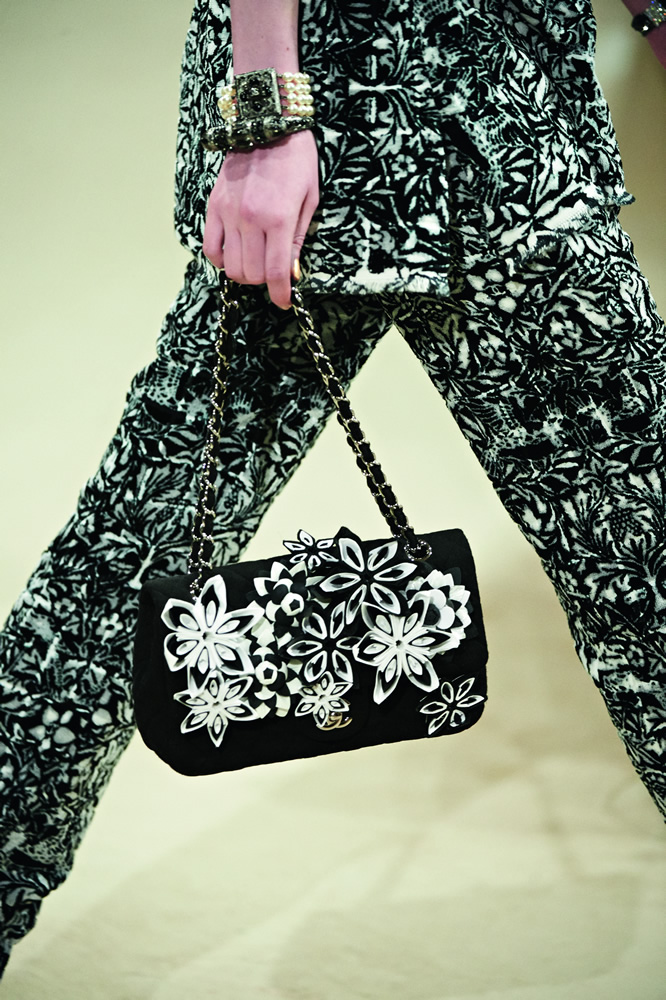 30 / 36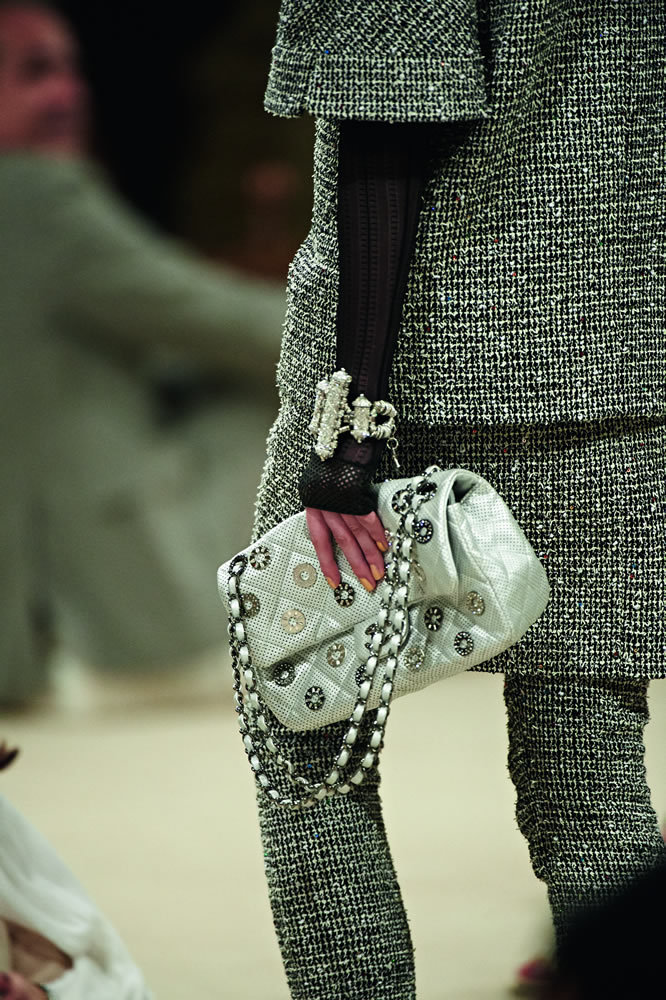 31 / 36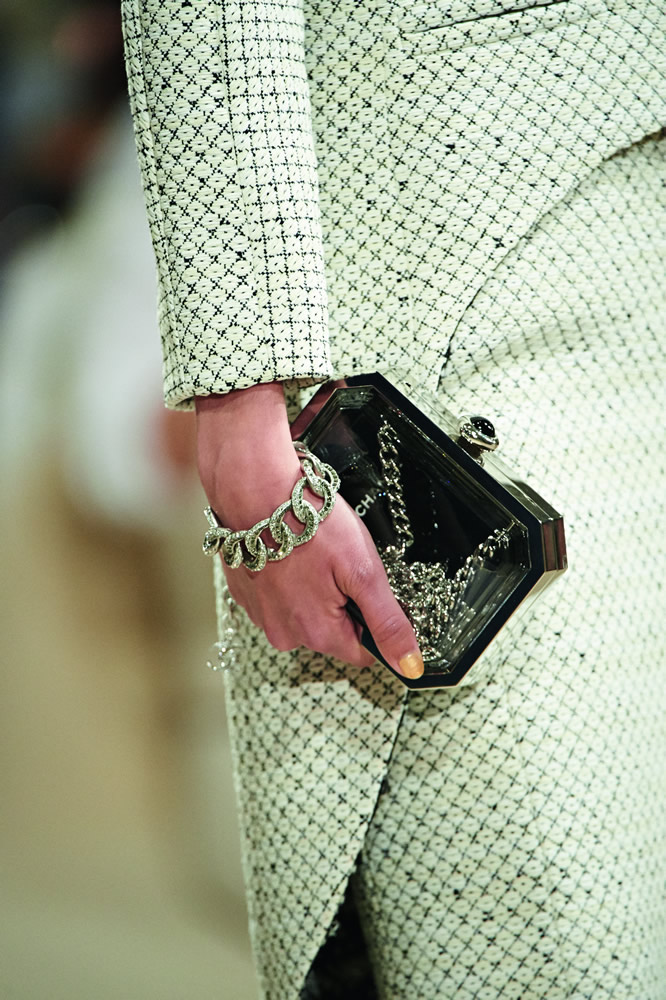 32 / 36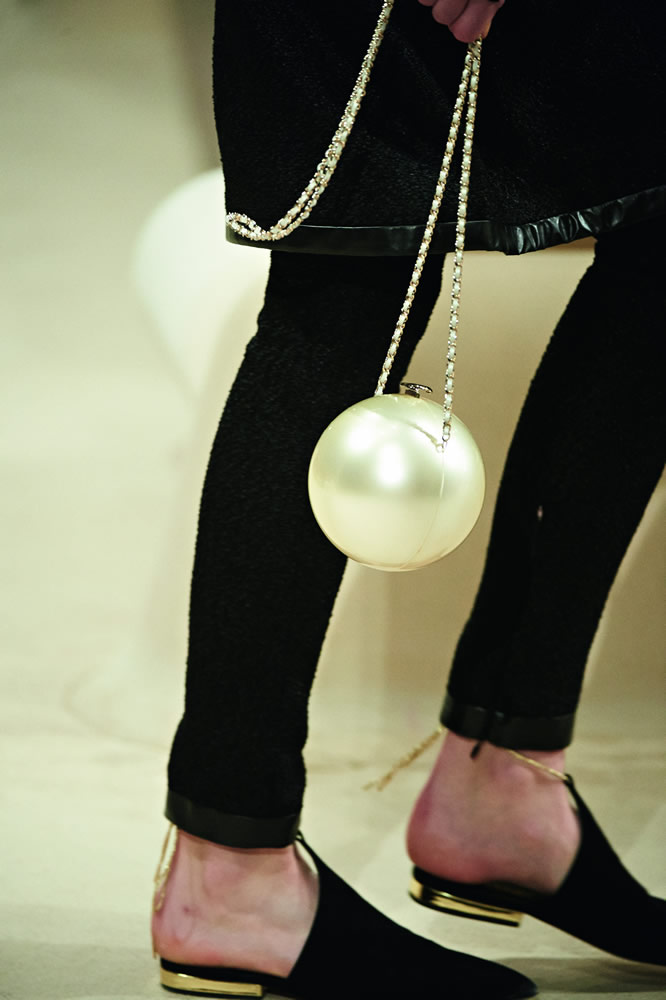 33 / 36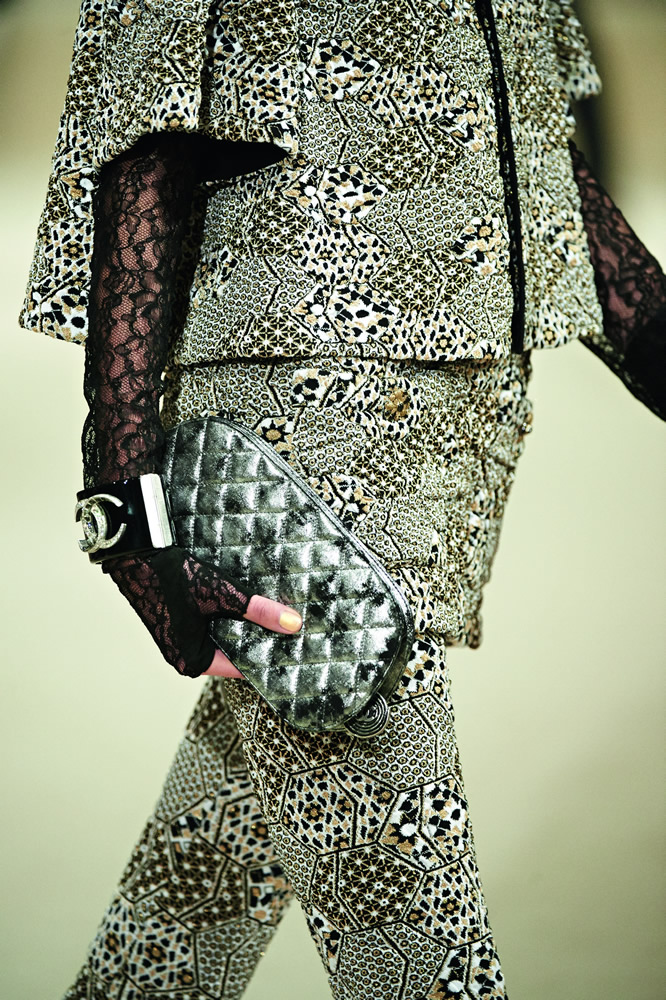 34 / 36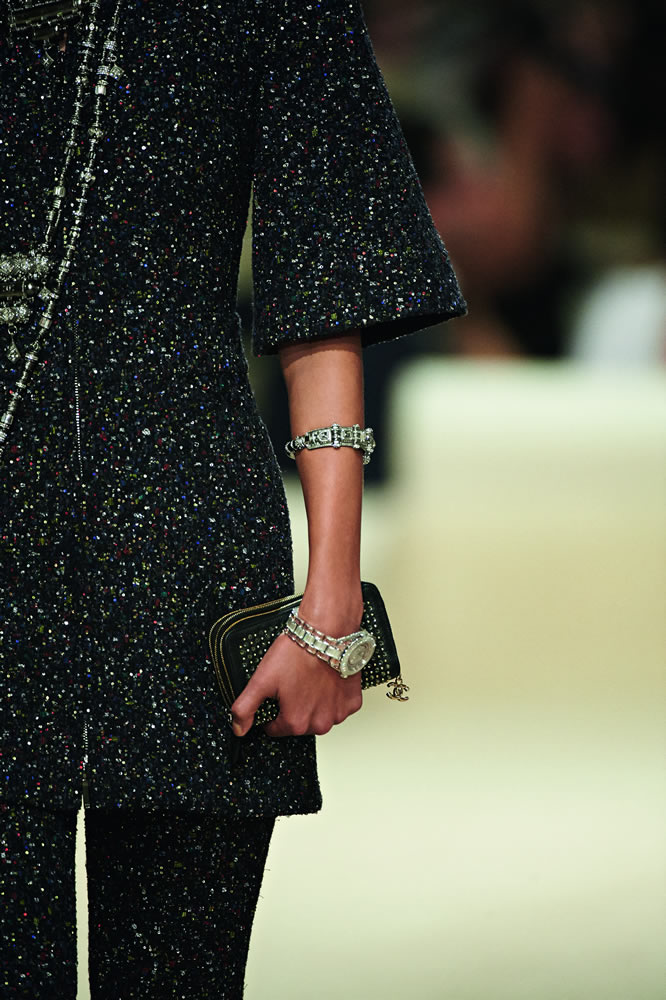 35 / 36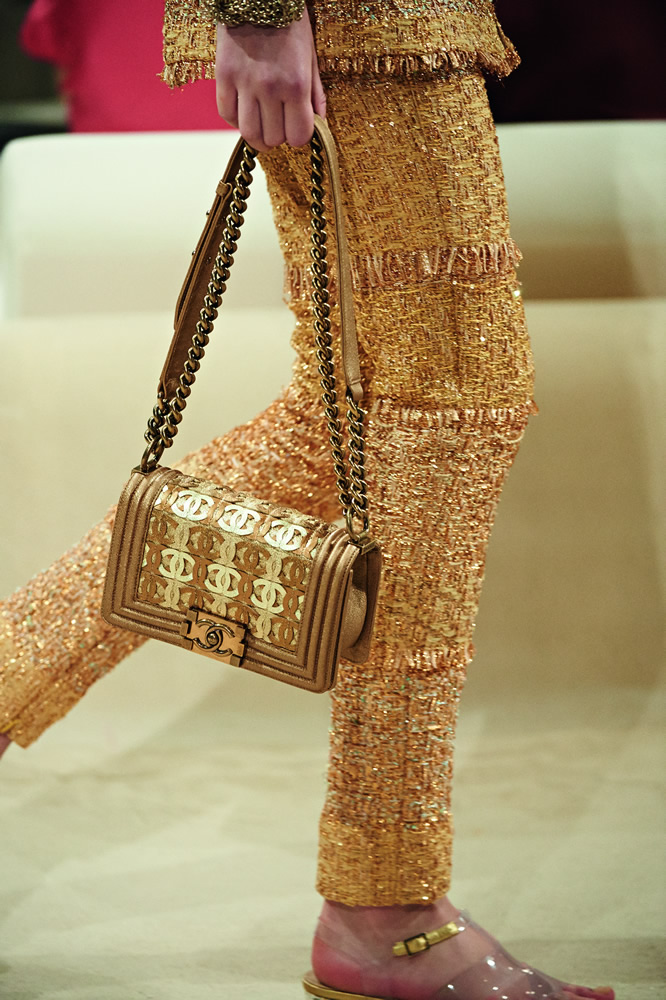 36 / 36