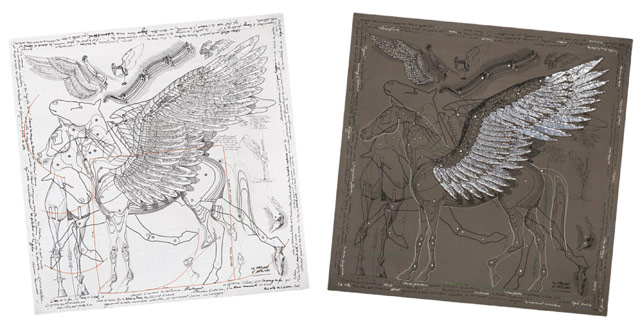 I'm often first in line to make gentle fun of things like $700 Hermes wine-raters, but what the company does with some of its products is truly inspirational to those of us who love accessories and the craft that goes into making them. For every leather-covered non-mechanical pencil, there's something like the Hermes Le Pegase Lumiere Shawl, a hand-adorned piece that mixes traditional artisanship with modern aesthetics so flawlessly that I almost don't care what other silly things might lurk in some of the more overpriced corners of an Hermes boutique. It really must be seen closer to be believed, so follow us after the jump… (more…)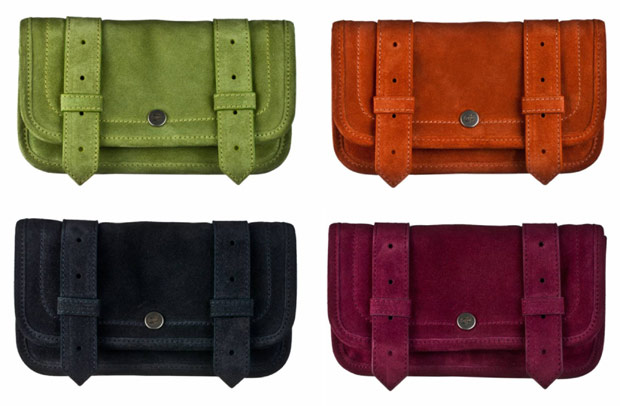 It's rare that a designer with as big of a name and as much of a reputation for trend-setting as Proenza Schouler makes anything that is both functional and reasonably affordable, which is why Megs and I have been fans of the Proenza Schouler PS1 Wallet since the very beginning. It was originally planned as a limited edition piece to celebrate the launch of Proenza's web store, but they were so popular that the brand has been producing the wallets ever since, most of them at the very reasonable price of $165. (more…)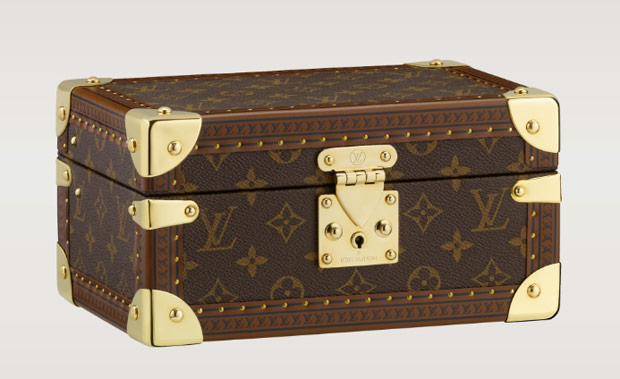 I have a serious jewelry problem. All of my favorite stuff is either vintage or costume, so it's not a spending problem so much as it's an amount problem. The stuff I wear regularly currently resides in small Ziplock bags inside a white Balenciaga box (which used to contain my iPad case), which sits on top of my dresser. I've looked high and low for other ways to store my stash, but nothing particularly attractive or capable of holding giant, breast-plate-sized necklaces has ever surfaced. A clean, minimal white box from my favorite brand seems like the best I'm going to do.
In an ideal universe, though, I'd come home every day and throw my watch in the Louis Vuitton Coffret Tresor 24, preferably situated on a wide, spacious vanity. Nothing is wide and spacious in New York, though, except for maybe Park Avenue, so for now I'll admire it from here. (more…)
Every now and then, I like to dig through the Hermes website to find stuff I've never noticed before. The site has seemingly endless categories, some of which shuffle their contents quite regularly, and most of them hold something that's bizarre in one way or another, whether it's brand new or has been available for years. The Hermes Taillevent Notation Red Wine Rater is part of the latter group. (more…)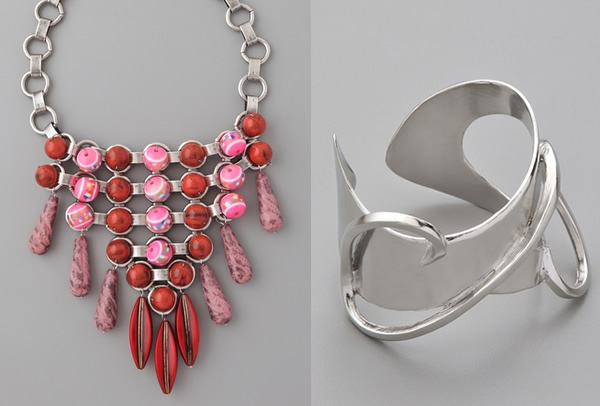 PurseBlog may be a site about designer handbags, but more importantly it is about the woman who loves designer handbags. She lives a certain lifestyle, she loves her jewelry, sunglasses, wallet, and clothing. She may style her outfit around her bag, but she is very aware of everything she is wearing. This woman is me. In fact, she is every handbag lover I know.
Recently I've been going gaga for jewelry. I blame it partially on Man Repeller and her Arm Party and partially on the fact that I simply love accessories. DANNIJO is a jewelry line designed by two very chic sisters that I adore for their funky, contemporary aesthetic, an aesthetic that is entirely me. (more…)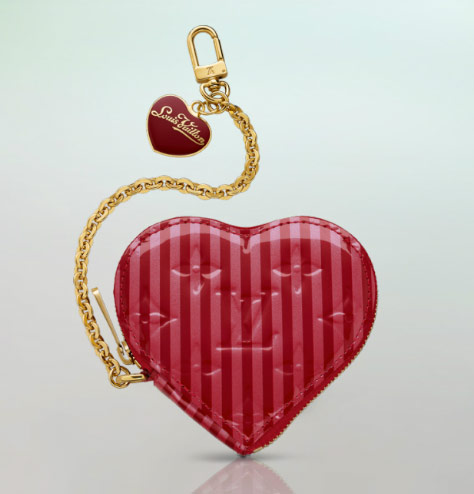 For some reason, Louis Vuitton hits it out of the park for Valentine's Day better than any other brand this side of Cartier. (Not that Cartier does anything in particular for the holiday, but, you know, DIAMONDS.) Vuitton always has a few heart-shaped small leather goods on hand at this time of year for the occasion, and this year's V-Day vernis is striped in red and pink (it also comes in a darker jewel-toned version). If you think the lady on your list has enough key holders, wallets and bag charms to last a lifetime, Vuitton also has a couple jewelry options. We've picked a few of the best after the jump, and many of the options are $500 or less. The entire range can be found at LouisVuitton.com, and remember, the big day is only a week away. (more…)
Python, brights, neon, trends, Spring 2012, etc. You guys know the drill. I've typed variations on that sentence a million times already and it's only February, and based on my own personal contemplation of the purchase of an orange lace dress yesterday, I don't think it's going to abate anytime soon. That's fine by me; summer is a time to enjoy a particular sort of fashion extreme, and that opportunity should be seized while it's still available.
Emilio Pucci, it would seem, is all about seizing the opportunity. Or at least seizing the python – the new batch of Emilio Pucci Python Accessories that just hit Net-a-Porter will envelope everything from passports to iPad in bold snakeskin goodness. The stuff inside your bag wants to get in on the trend too, naturally. Lucky for all of us, these pieces come in multiple colors. (more…)